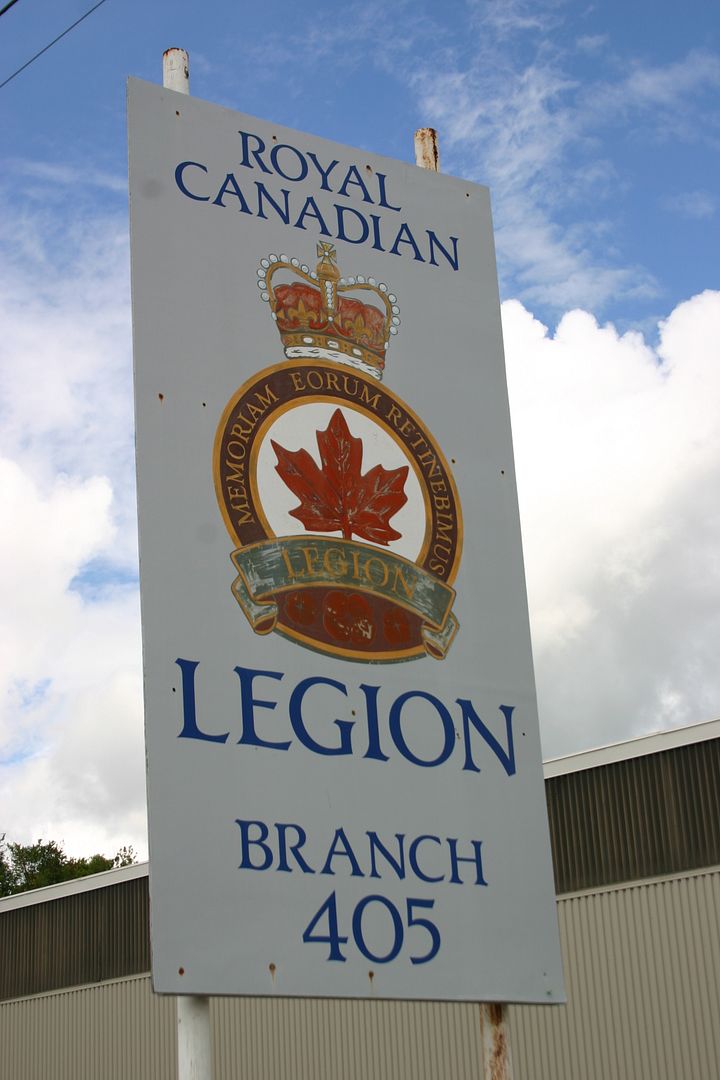 Location: Parry Sound District N 45 37.370 W 079 24.267
In front of the Legion at the northwest corner of Centre Street and Mary Street.
Burk's Falls has a proud tradition of celebrating the military and the sacrifices made by those who have served. The cenotaph on the main street is a classic and the town is decorated year round with yellow ribbons of support. A few blocks away is the Royal Canadian Legion Branch #405, an active force in the community.
In front of the Legion has been erected a stone of local rock adorned with a plaque to their fallen comrades, as well as separate stone and plaque in memory of Lieut. Donald Wellman. Lieut. Wellman flew for the 408 Tactical Helicopter Squadron, born and buried in Belleville, his Twin Huey crashed in October 1991 in the woods to the west of Burk's Falls in a tragic accident. Two men survived the crash, but unfortunately Lieut. Wellman perished. A small memorial marks the crash site which is situated on private property and the location remains unknown to me.
A reminder that the good men and women of the Canadian Armed Forces not only lose their lives in times of war, but also in training during peacetime to keep their skills as the best in the world.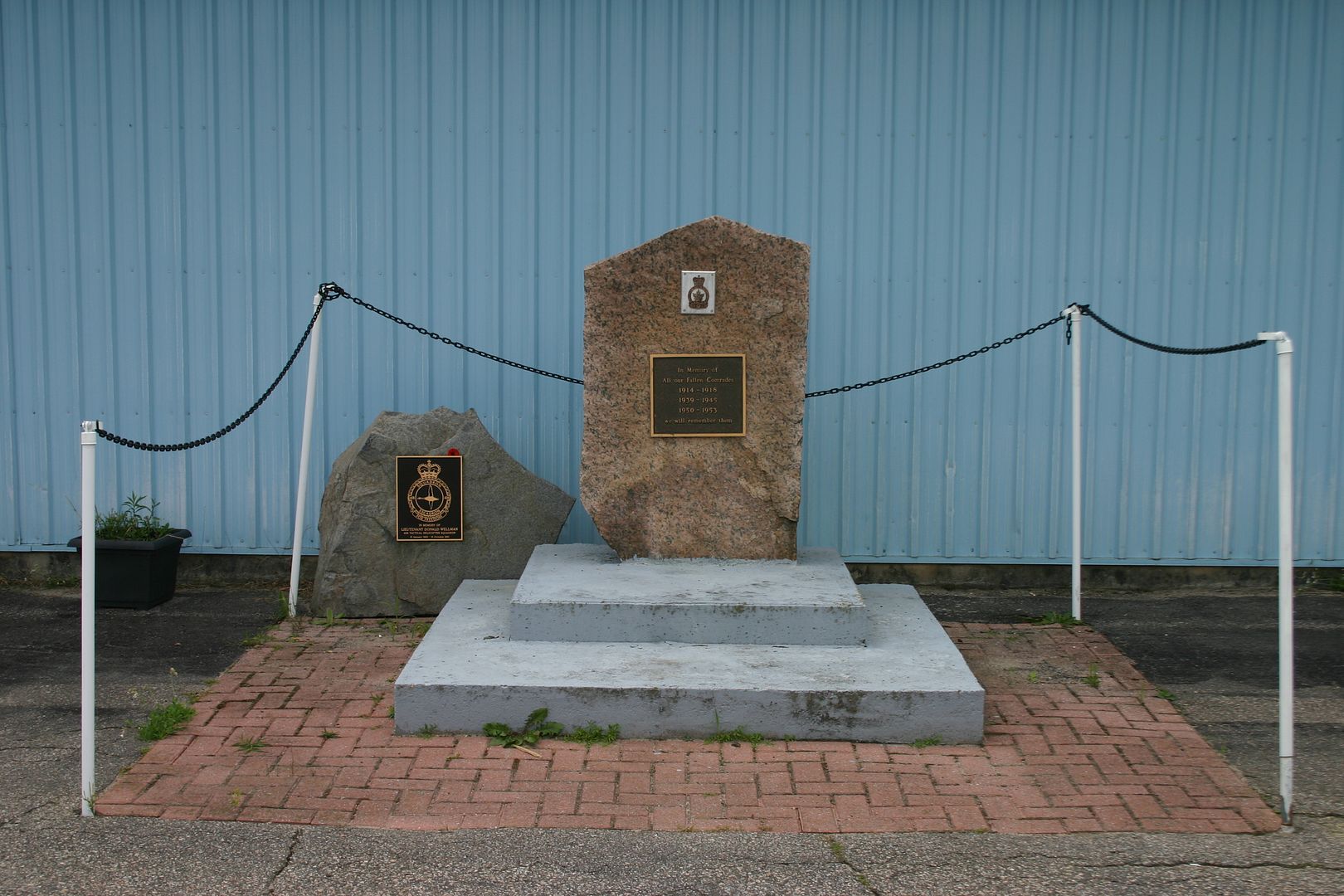 Marker text:
Main plaque:
In Memory of
All our Fallen Comrades
1914-1918
1939-1945
1950-1953
We will remember them.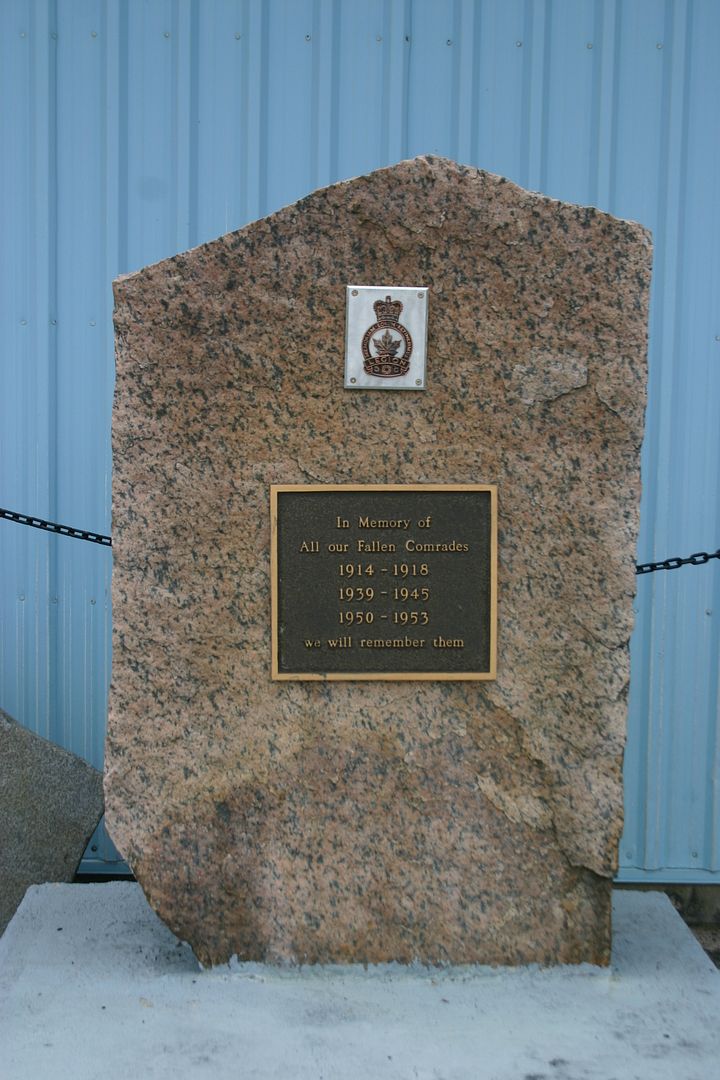 Wellman memorial:
(408 Squadron crest)
IN MEMORY OF
LIEUTENANT DONALD WELLMAN
408 TACTICAL HELICOPTER SQUADRON
15 January 1965 - 10 October 1991