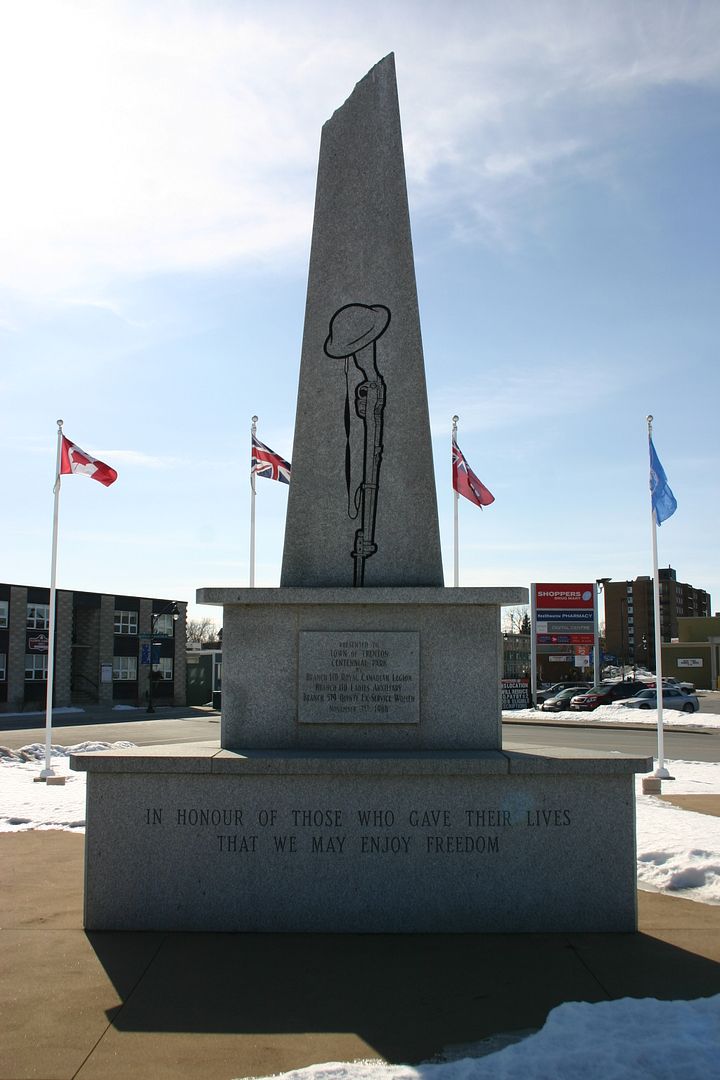 Location: Hastings County N 44 06.024 W 077 34.513
At the intersection of Quinte Street and Fraser Park Road.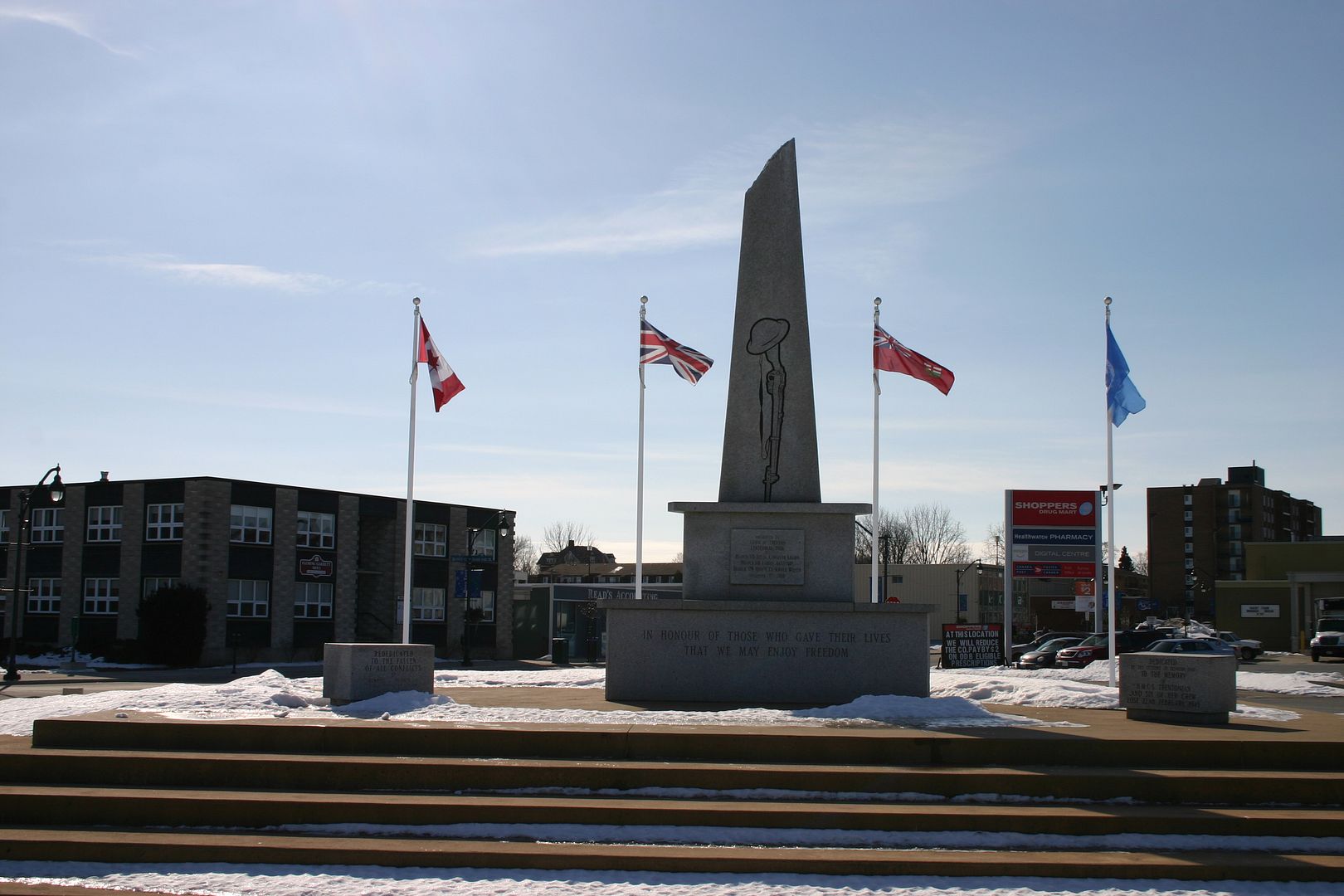 Trenton is famous as a military town, being home to CFB Trenton and the National Air Force Museum, let us not forget the sacrifice made by the citizens of this town, in the service of our country.
The memorial is situated in a triangular-shaped memorial park, and the cenotaph itself is also triangular in shape, representing the three main branches of service, namely Army, Air Force and Navy.
The memorial was constructed in 1968, based on a design by Carl Taylor. In 1988, it was re-dedicated once again with the addition of two smaller blocks to commemorate the re-dedication of the memorial and to recognize the losses of the crew of H.M.C.S. Trentonian. The Trentonian was lost to torpedoes during a convoy mission, after serving bravely at Normandy and the Battle of the Atlantic.
Marker Text:
Army side:
PRESENTED TO
TOWN of TRENTON
CENTENNIAL PARK
BY
BRANCH 110 ROYAL CANADIAN LEGION
BRANCH 110 LADIES AUXILIARY
BRANCH 570 QUINTE EX-SERVICE WOMEN
NOVEMBER 3rd, 1988
IN HONOUR OF THOSE WHO GAVE THEIR LIVES
THAT WE MAY ENJOY FREEDOM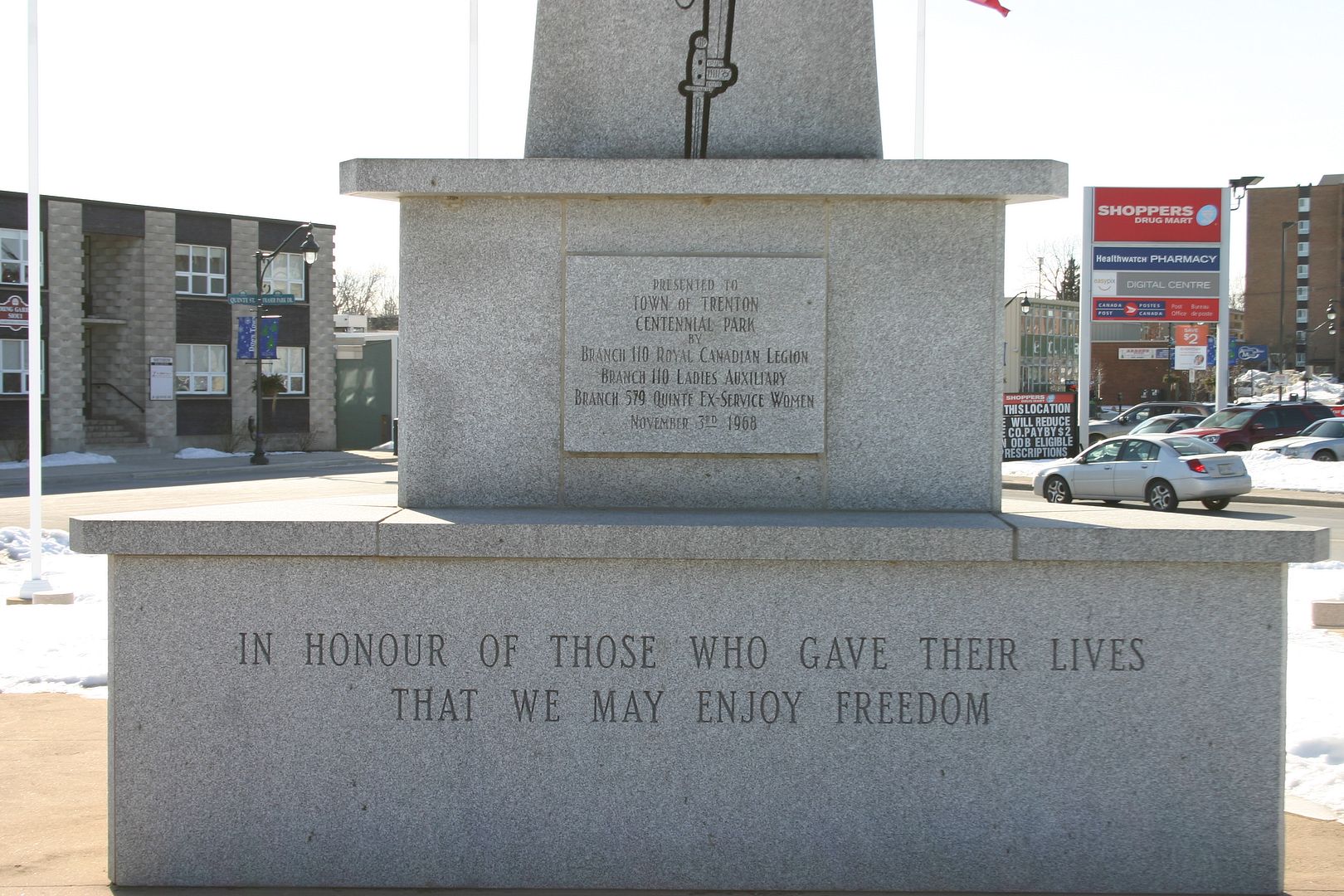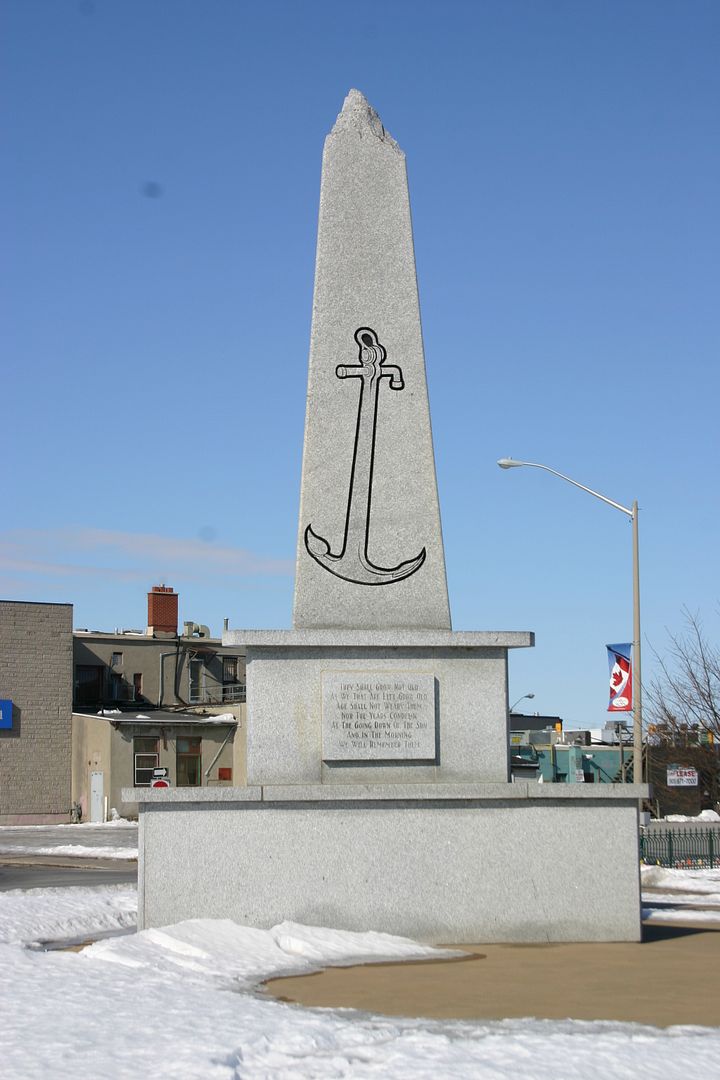 Navy side:
THEY SHALL NOT GROW OLD
AS WE THAT ARE LEFT GROW OLD
AGE SHALL NOT WEARY THEM
NOR THE YEARS CONDEMN
AT THE GOING DOWN OF THE SUN
AND IN THE MORNING
WE WILL REMEMBER THEM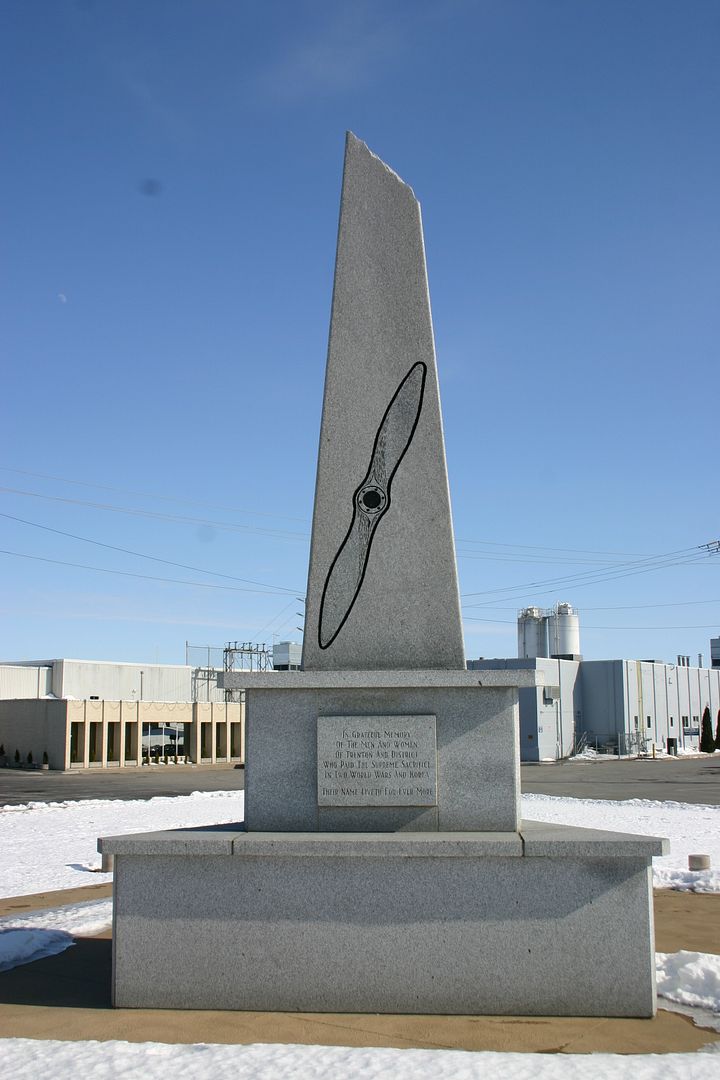 Air Force side:
IN GRATEFUL MEMORY
OF THE MEN AND WOMEN
OF TRENTON AND DISTRICT
WHO PAID THE SUPREME SACRIFICE
IN TWO WORLD WARS AND KOREA
THEIR NAME LIVETH FOR EVER MORE
Small block:
REDEDICATED
TO THE FALLEN
OF ALL CONFLICTS
BY
MEMBERS OF BRANCH 110
ROYAL CANADIAN LEGION
SEPTEMBER 1988
Small block:
DEDICATED
BY THE CITIZENS OF TRENTON, 1990
TO THE MEMORY
OF
HMCS TRENTONIAN
AND SIX OF HER CREW
LOST 22nd FEBRUARY, 1945