Location: Niagara Region N 43 05.786 W 79 32.585
172 St. Catharines Street (Highway 20), Smithville.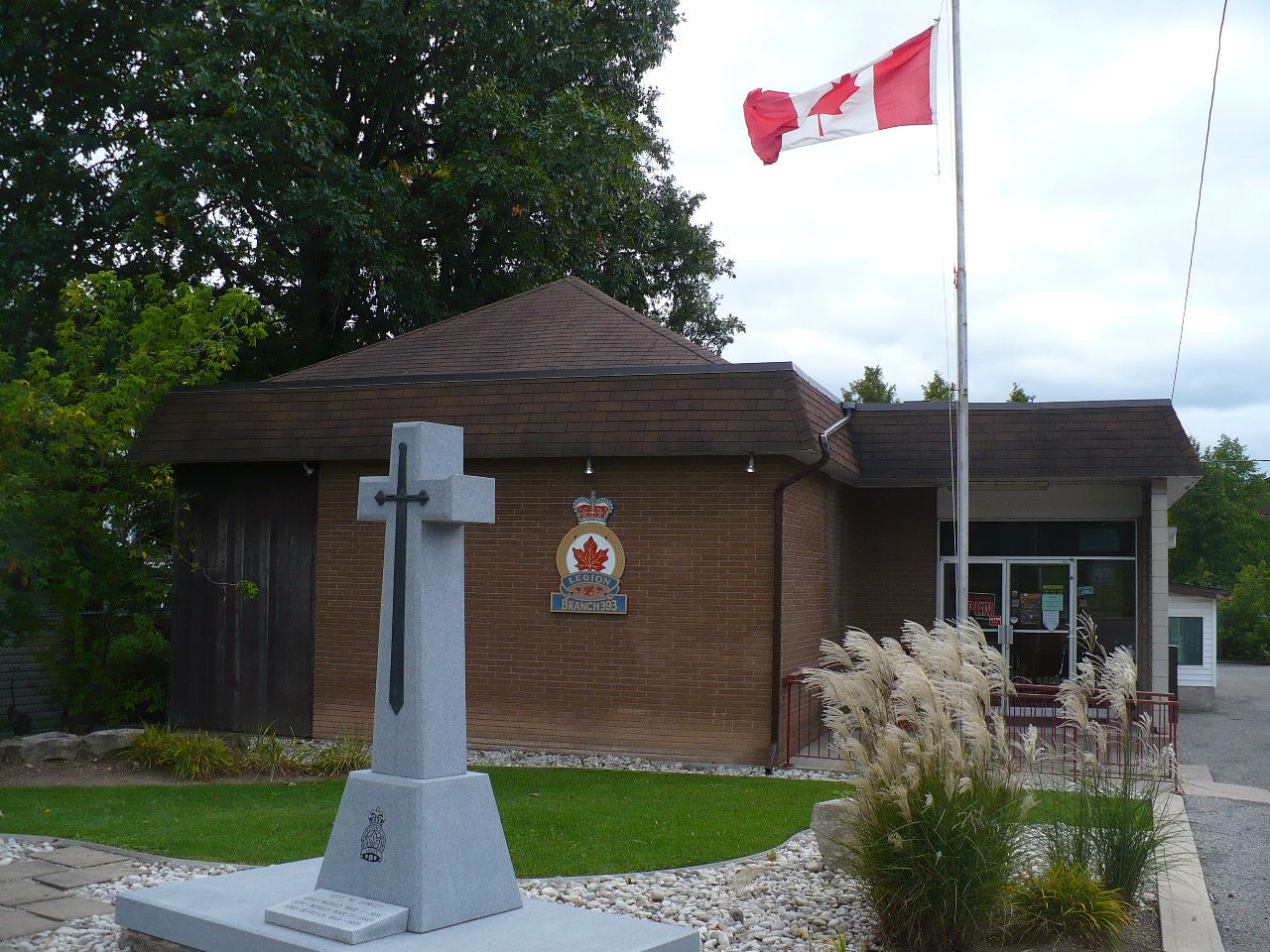 This pleasant memorial is found in front of the Royal Canadian Legion Branch 393. The memorial is in the shape of a cross, adorned with a sword. There are also some attractive murals painted on the side of the legion. Behind the legion is a senior citizens housing complex, sponsored by the legion, showing the great community support generated by this wonderful institution.
Marker text:
(Legion Crest)
LEST WE FORGET
1914 - WORLD WAR I - 1918
1939 - WORLD WAR II - 1945
1950 - KOREAN WAR - 1953