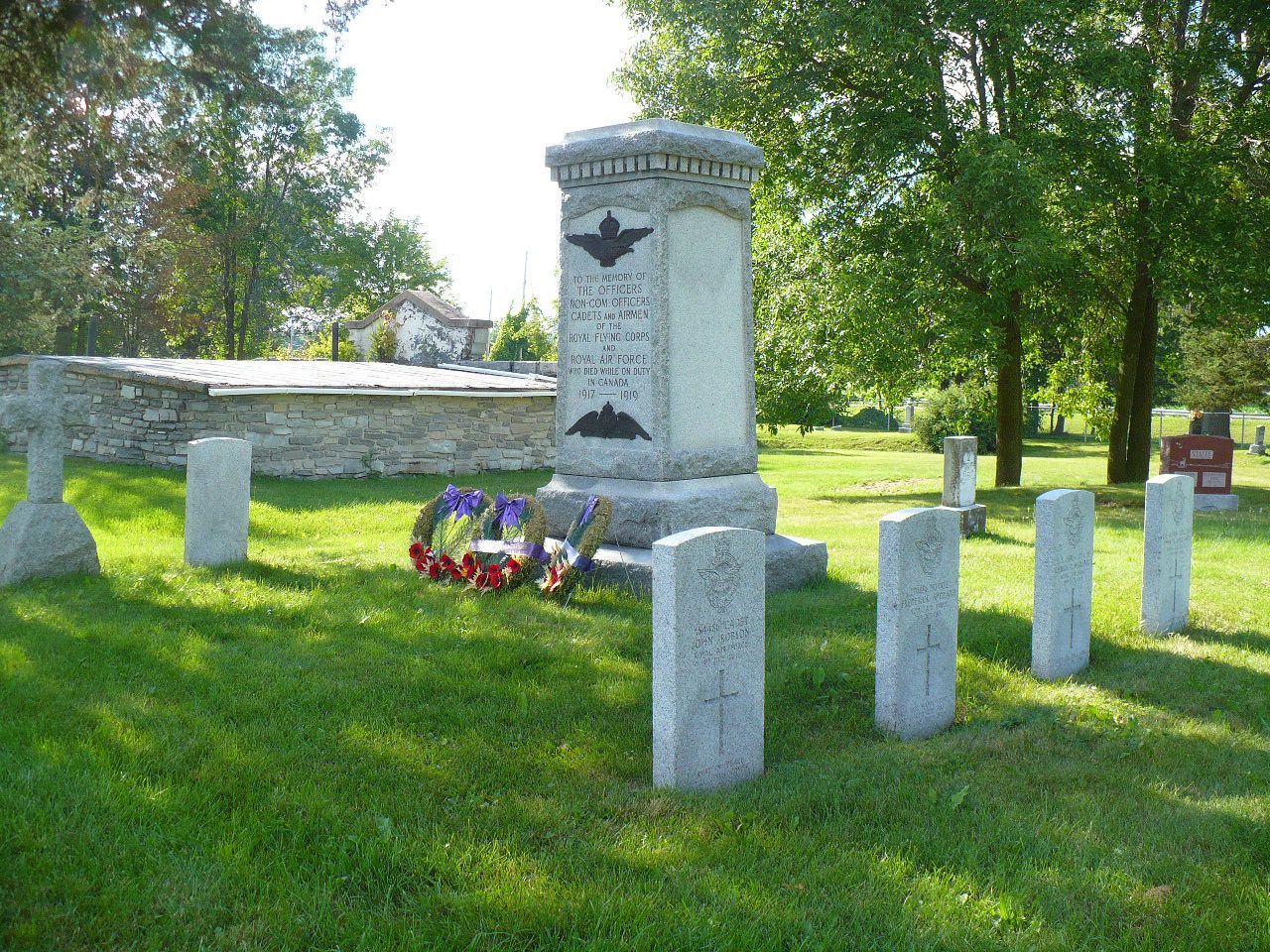 Location: Hastings County N 44 12.017 W 77 01.731
On the south side of Highway #2, about 1 kilometre east of Deseronto.
This memorial is dedicated to those of the Royal Flying Corps and Royal Air Force who died on duty in Canada. Several personal military gravestones are located beside the main memorial. Deseronto was one of several small towns in Ontario which hosted air training establishments. In this area there were two flying schools, Camp Rathburn and Camp Mohawk, which operated between 1917 and 1918.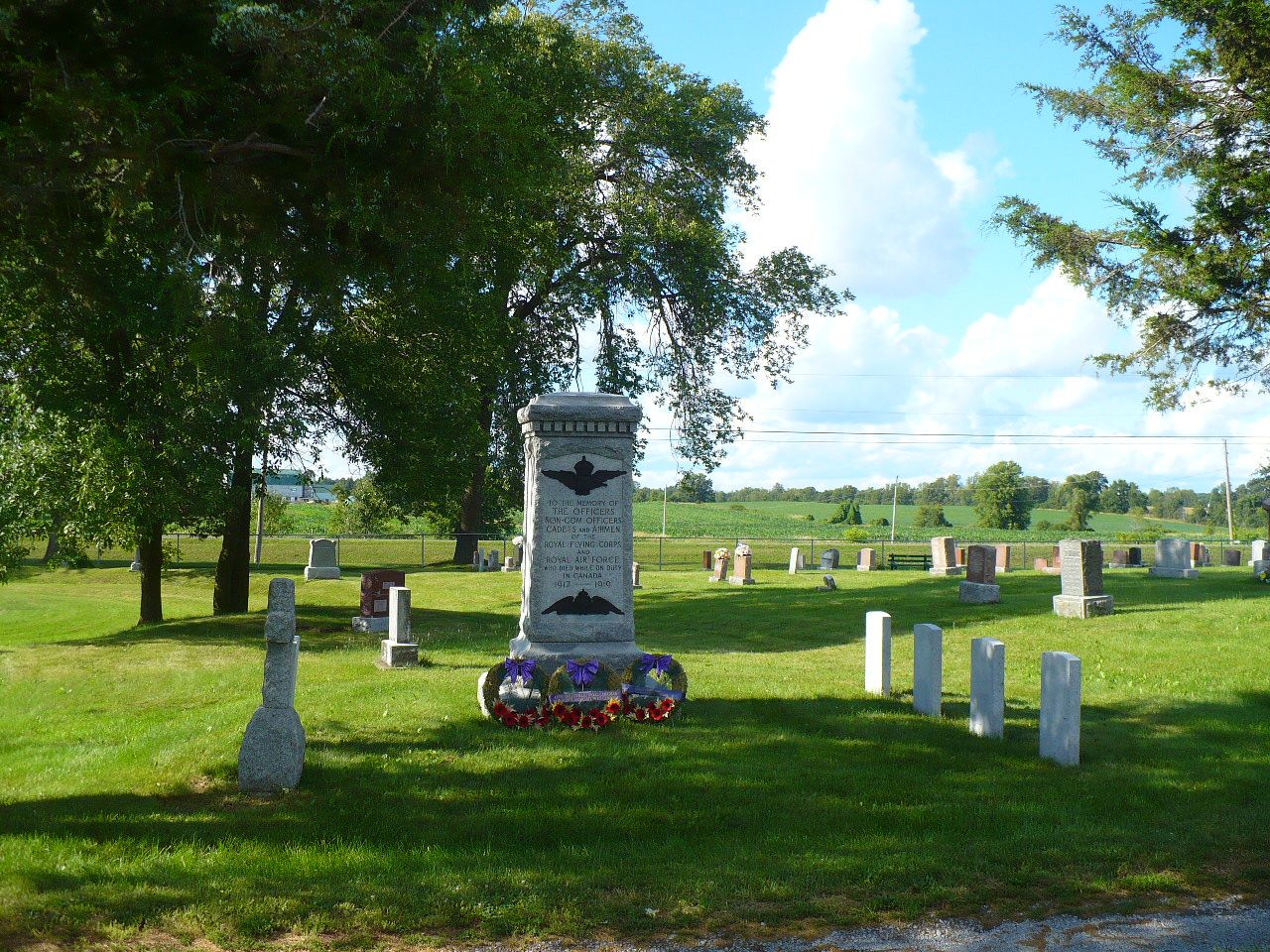 Marker text:
TO THE MEMORY OF
THE OFFICERS
NON-COM. OFFICERS
CADETS AND AIRMEN
OF THE
ROYAL FLYING CORPS
AND
ROYAL AIR FORCE
WHO DIED WHILE ON DUTY
IN CANADA
1917 - 1919