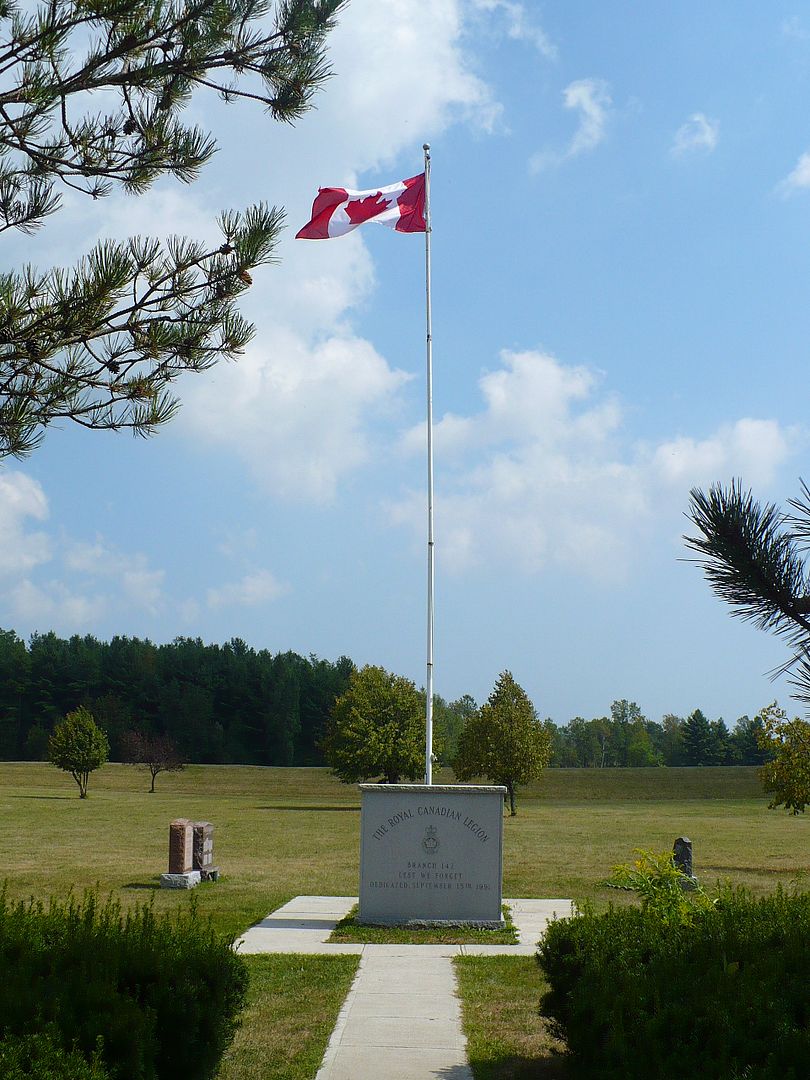 Location: Haldimand County N 42 54.974 W 79 37.870
Inside the entrance to the cemetery, on the east side of Robinson Road, just past Cross Street.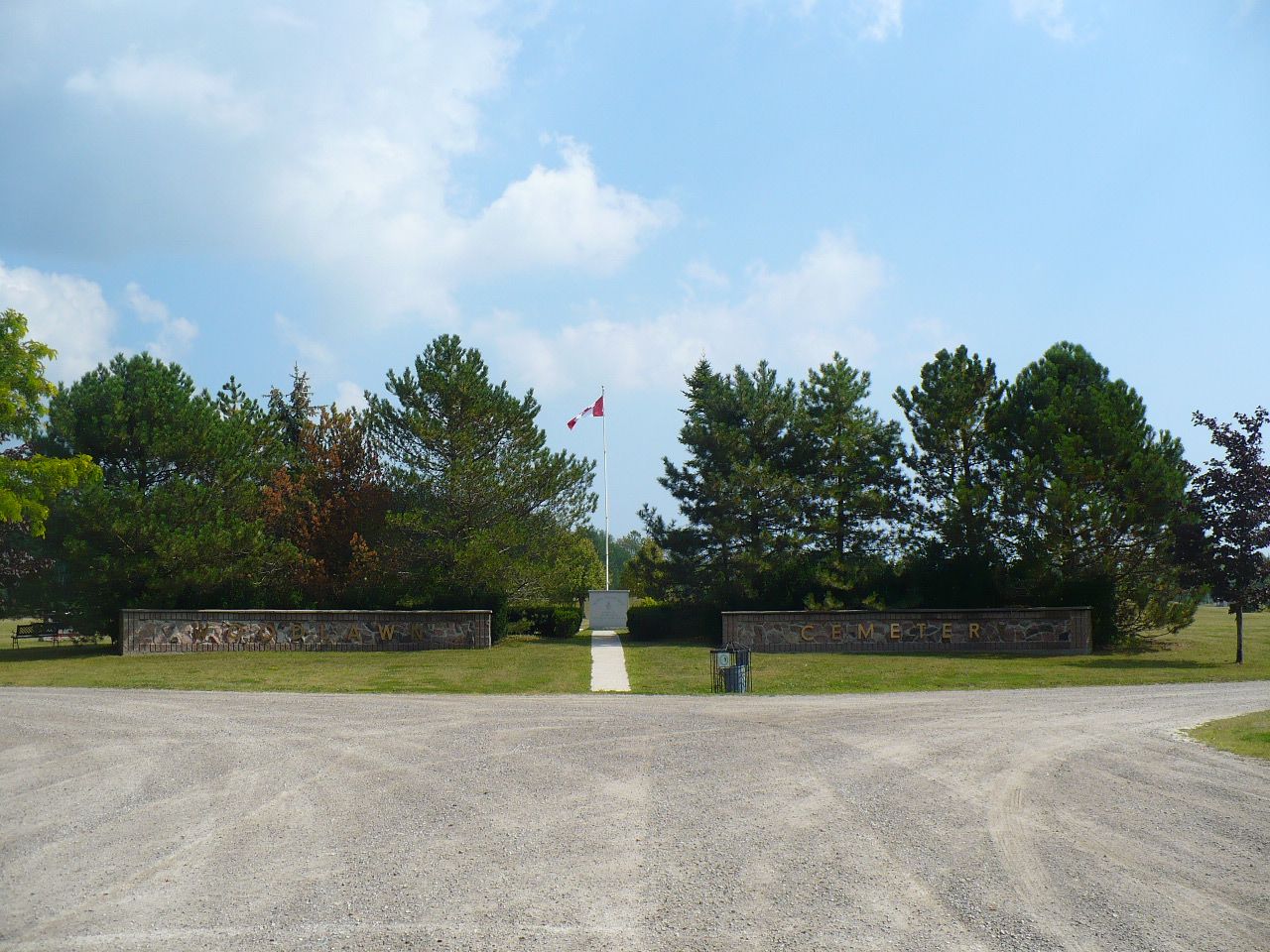 This memorial was dedicated in 1991, by the Royal Canadian Legion Branch 142. It is dedicated to all veterans. The main stone gives the details of the dedication, and on the sides of this stone are names of those who have served and died. Alongside the walkway are also personal markers of other veterans, some very intricate in their details, others simple and effective. A very nice tribute to the veterans of all wars and peacekeeping who are buried in this cemetery.
Marker text:
THE ROYAL CANADIAN LEGION
BRANCH 142
LEST WE FORGET
DEDICATED, SEPTEMBER 15TH, 1991