Location: City of Hamilton N 43 09.618 W 79 54.708
Found on the east side of Homestead Drive, behind the library.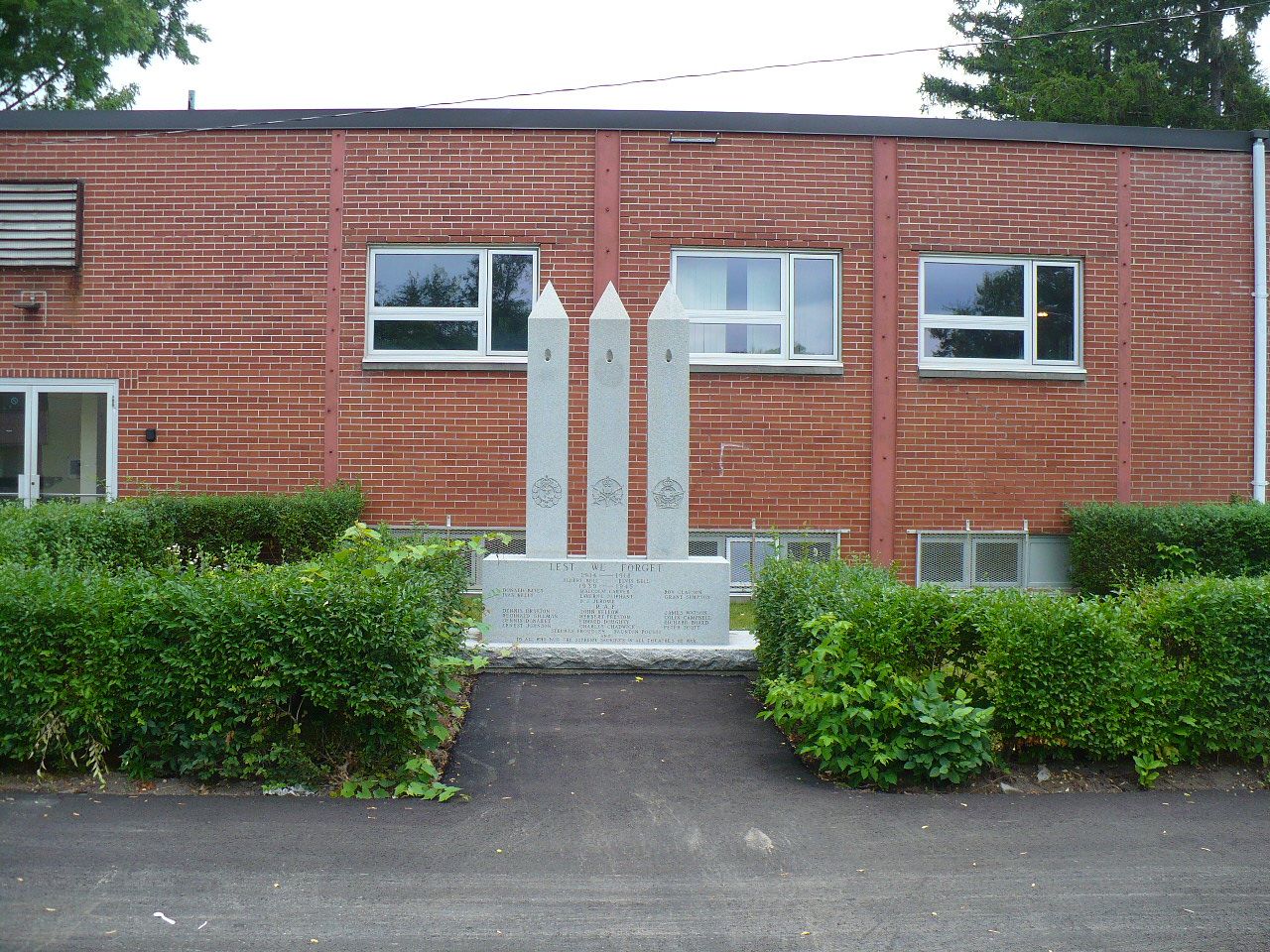 A fairly recent addition to the world of war memorials, is this unique offering from the village of Mt. Hope. The main structure features 3 pillars, each with the modern day crest of the primary branches of the Canadian Armed Forces (Army, Air Force, Navy). Below, on the base, are the names of those lost in the World Wars, as well as the men who perished while training at the nearby flight school, at the Mt. Hope Airport, now home to the famous Warplane Heritage Museum.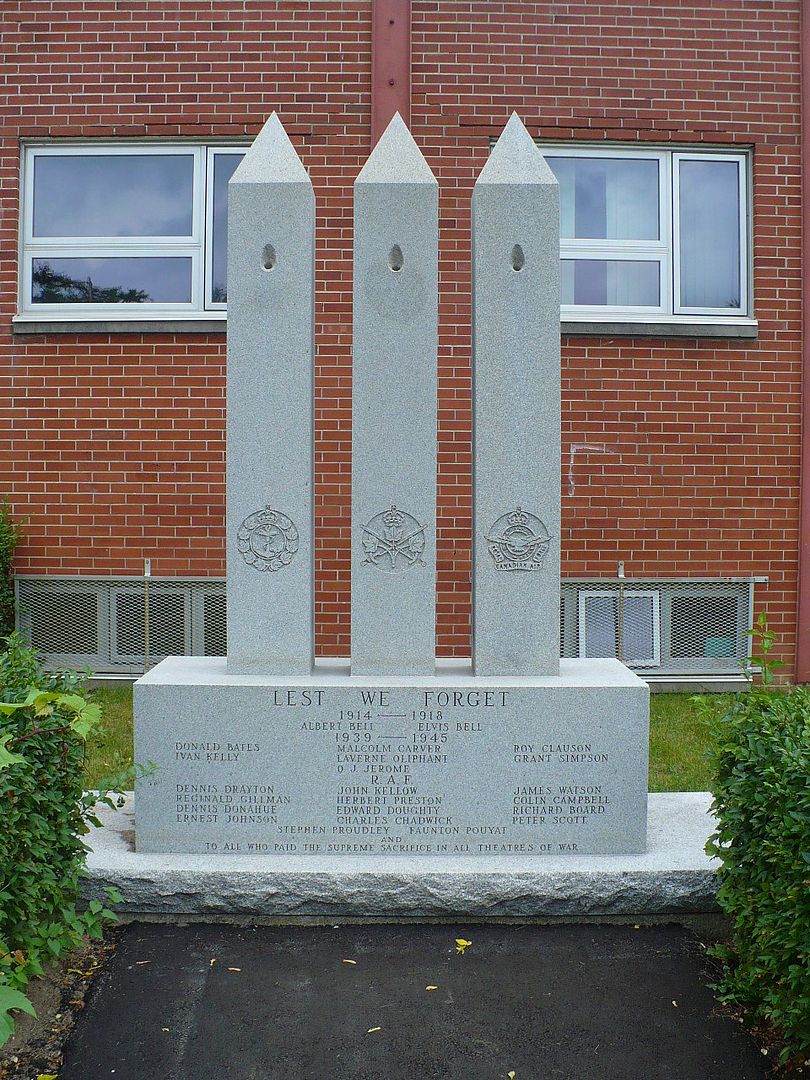 Marker text:
LEST WE FORGET
1914 - 1918
ALBERT BELL
ELVIS BELL
1939 - 1945
DONALD BATES
IVAN KELLY
MALCOLM CARVER
LAVERNE OLIPHANT
O.J. JEROME
ROY CLAUSON
GRANT SIMPSON
R.A.F.
DENNIS DRAYTON
REGINALD GILLAM
DENNIS DONAHUE
ERNEST JOHNSON
JOHN KELLOW
HERBERT PRESTON
EDWARD DOUGHTY
CHARLES CHADWICK
JAMES WATSON
COLIN CAMPBELL
RICHARD BOARD
PETER SCOTT
STEPHEN PROUDLY
FAUNTON POUYAT
AND
TO ALL WHO PAID THE SUPREME SACRIFICE IN ALL THEATRES OF WAR