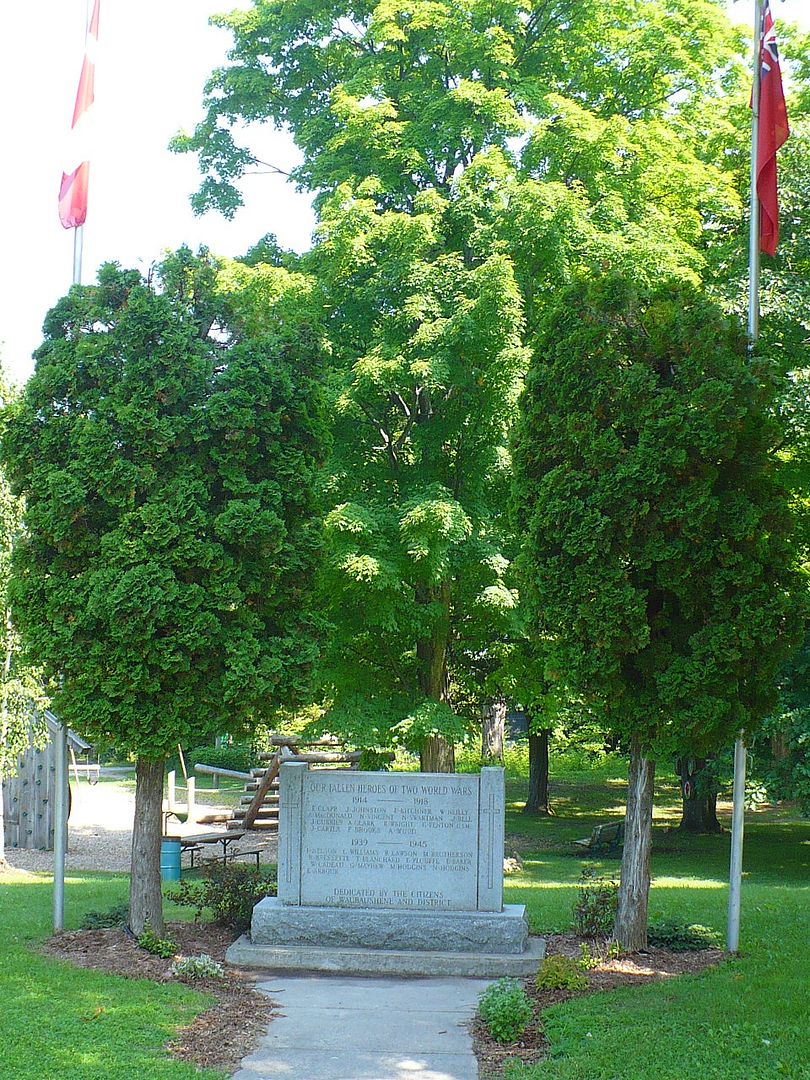 Location: Simcoe County N 44 45.292 W 79 42.664
At the entrance to the park, on the north east corner of Pine Street and Elm Street.
Found in Veterans Memorial Park, this beautiful memorial lists the men of the community who died fighting for our freedom in the World Wars.
Marker text:
OUR FALLEN HEROES OF TWO WORLD WARS
1914-1918
E. CLAPP J. JOHNSTON F. KITCHNER W. NEILLY
A. MacDONALD N. VINCENT N. SWARTMAN J. BELL
J. CURRIER A. CLARK R. WRIGHT G. FENTON U.S.M.
J. CARTER F. BROOKS A. WOOD
1939-1945
F. NELSON C. WILLIAMS R. LAWSON M. BROTHERSON
R. BRESSETTE T. BLANCHARD E. PLOUFFE E. BAKER
W. CADEAU G. MAYHEW M. HODGINS N. HODGINS
E. ARBOUR
DEDICATED BY THE CITIZENS
OF WAUBAUSHENE AND DISTRICT