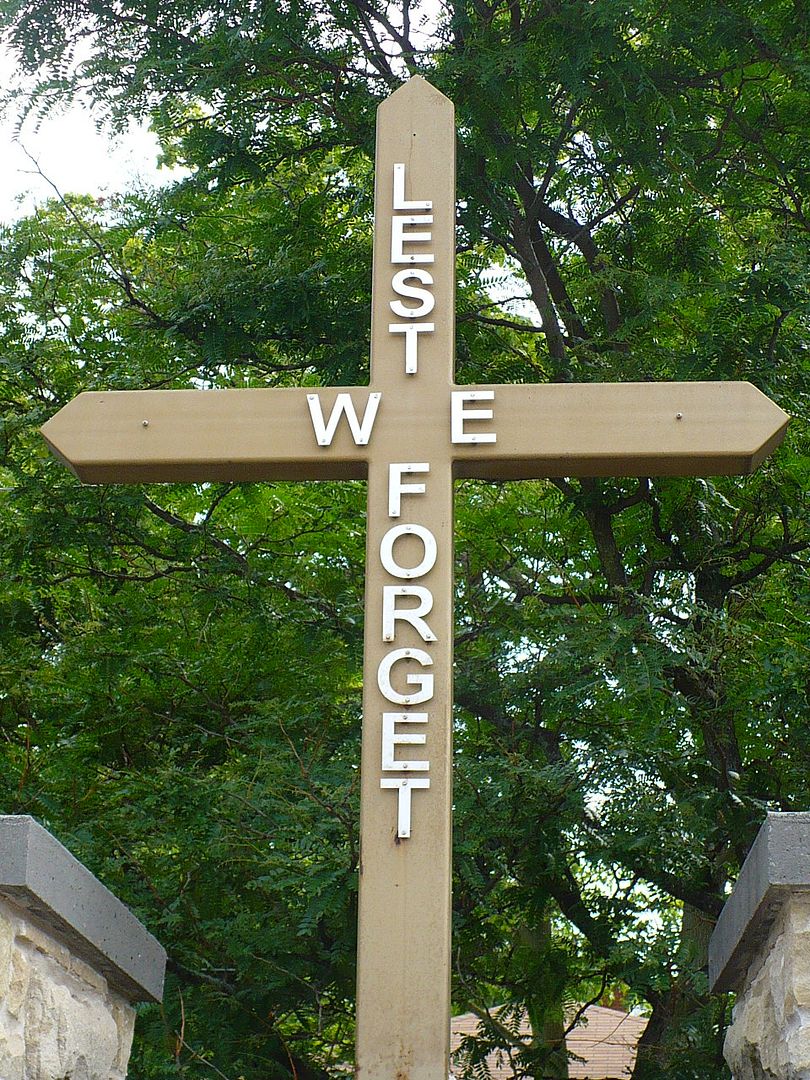 Location: Waterloo Region N 43 25.647 W 80 18.906
26 Schofield Street, south of Queen Street.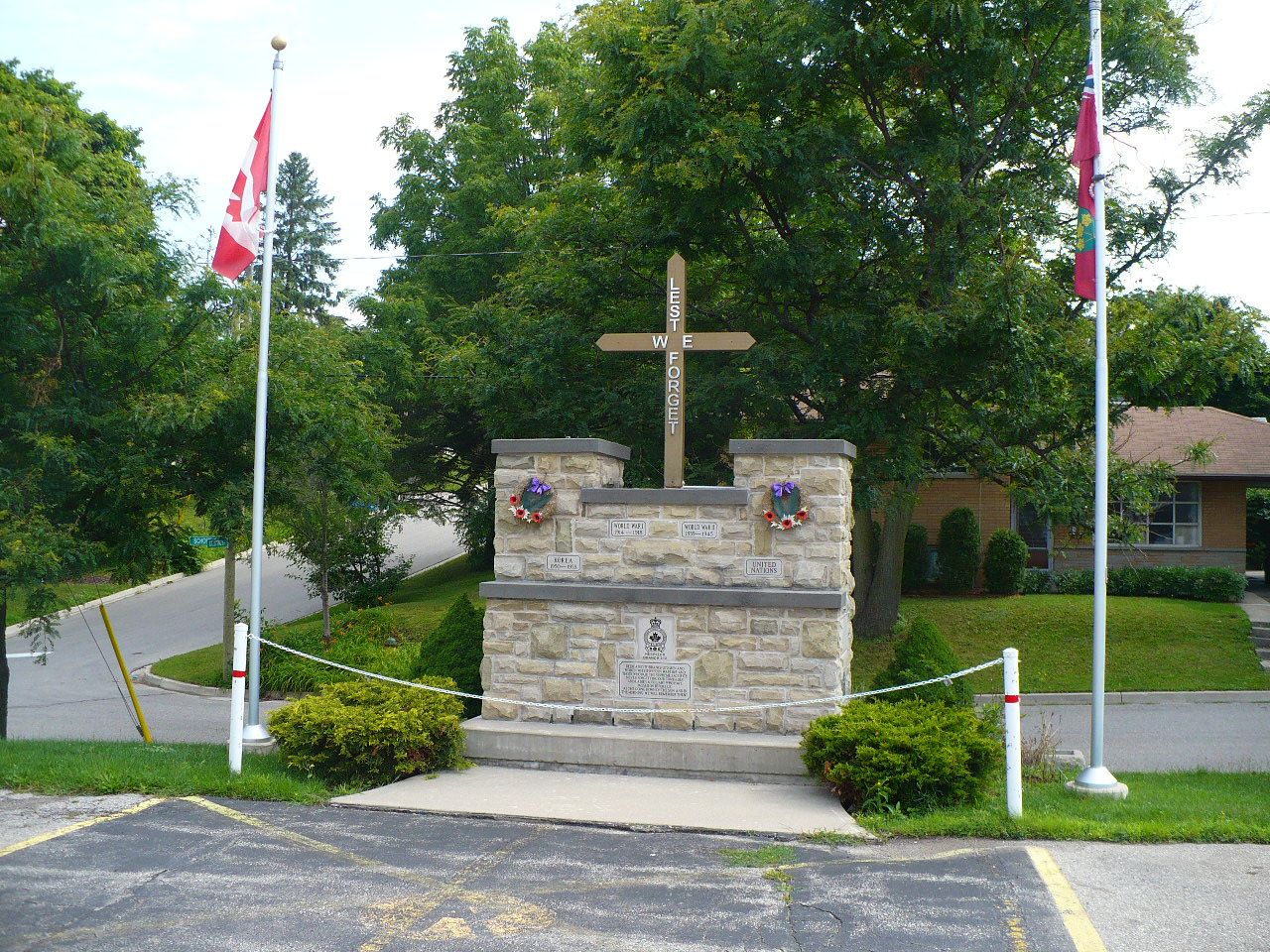 Erected in 2005, by the Royal Canadian Legion Hespeler Branch #272. A lovely brick wall, featuring remembrance of all major conflicts and those who fought in them. Plaques at each side of the memorial list the conrtibutors who helped fund the memorial, while the front and back feature stone plaques which actually give thanks to those who served.
Marker text:
Front:
(on cross) LEST WE FORGET
WORLD WAR I
1914-1918
WORLD WAR II
1939-1945
KOREA
1950-1953
UNITED
NATIONS
(legion crest)
HESPELER
BRANCH 272
DEDICATED TO THE BRANCH 272 MEN AND
WOMEN WHO SERVED IN WARTIME AND
THOSE WHO PAID THE SUPREME SACRIFICE
NEVER FORGETTING OUR COMRADES
AND LADIES AUXILIARY WHO HAVE
PASSED ON BEFORE US.
"AT THE GOING DOWN OF THE SUN AND IN
THE MORNING WE WILL REMEMBER THEM."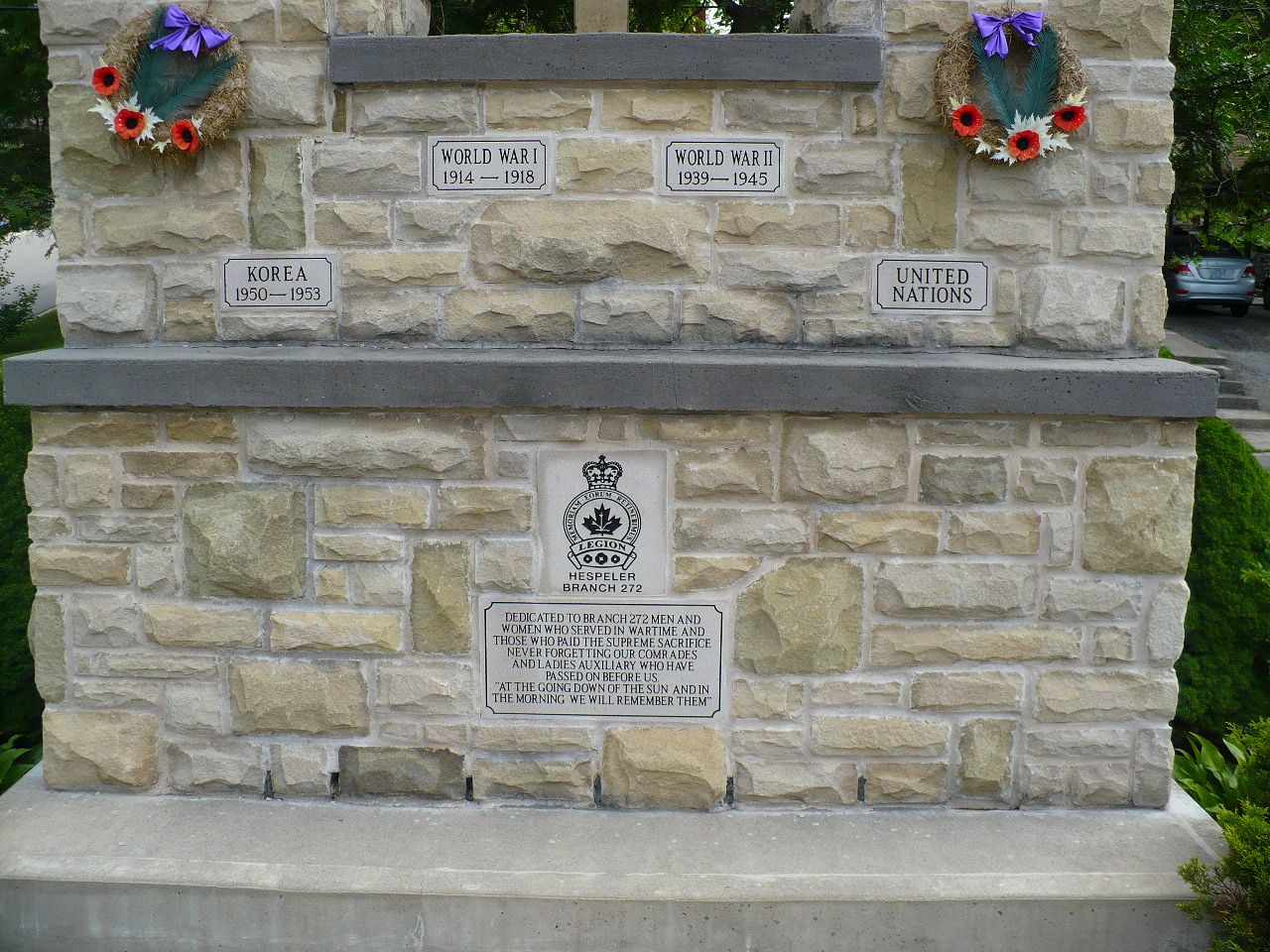 Back:
(legion crest)
IN MEMORY OF BRANCH MEMBERS
WHO FOUGHT IN THE GREAT WARS.
AND ALL OUR COMRADES WHO
PASSED ON BEFORE US
LEST WE FORGET