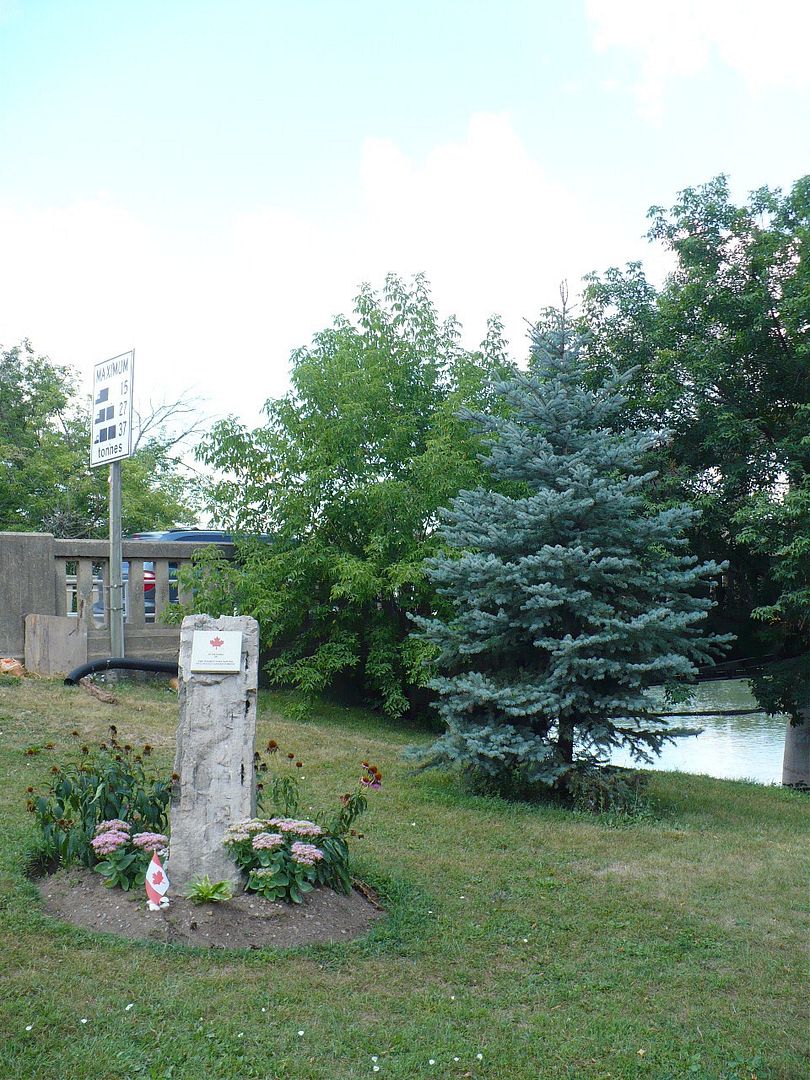 Location: Haldimand County N 43 04.275 W 79 57.158
On the east side of Argyle Street at the corner of Forfar Street, south shore of the Grand River.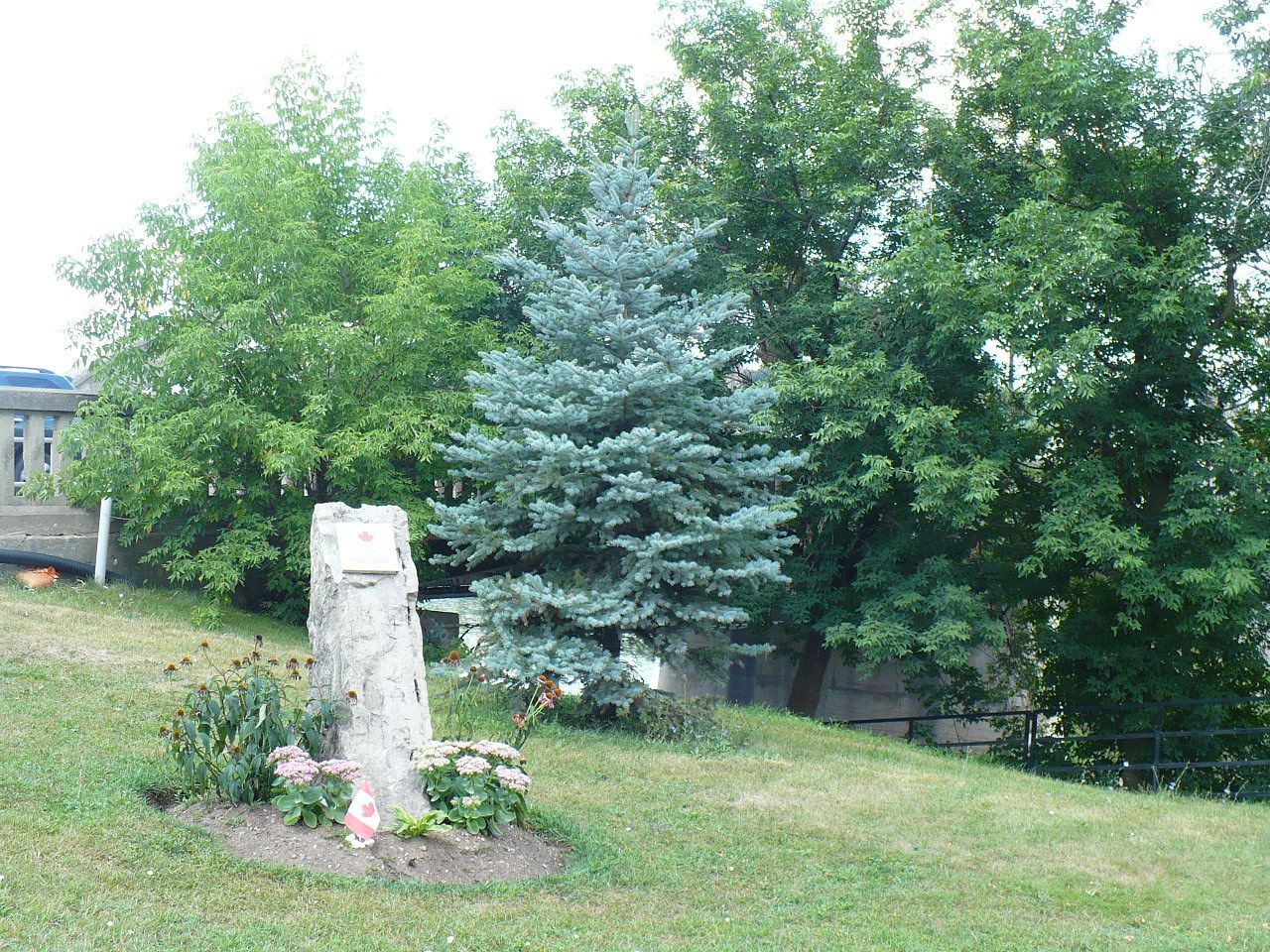 A simple yet effective memorial to pay tribute to the brave women who have served in Canada's Armed Forces. Located in a nicely landscaped park beside the mighty Grand River.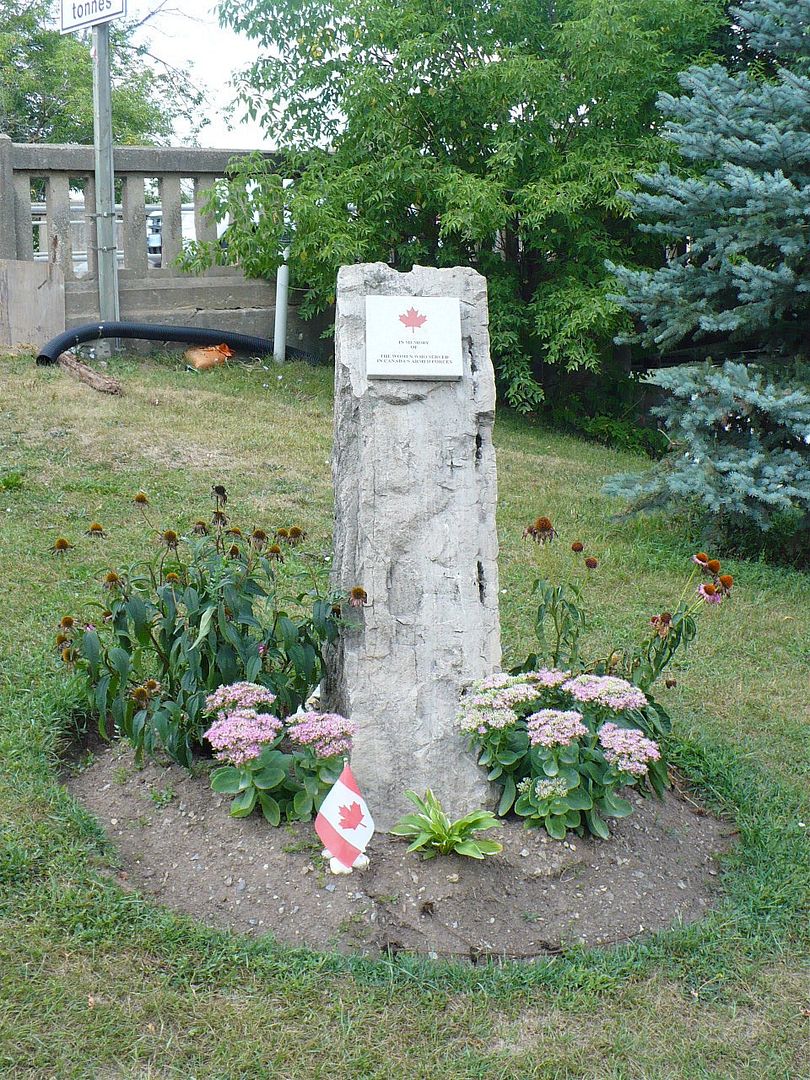 Marker text:
IN MEMORY
OF
THE WOMEN WHO SERVED
IN CANADA'S ARMED FORCES