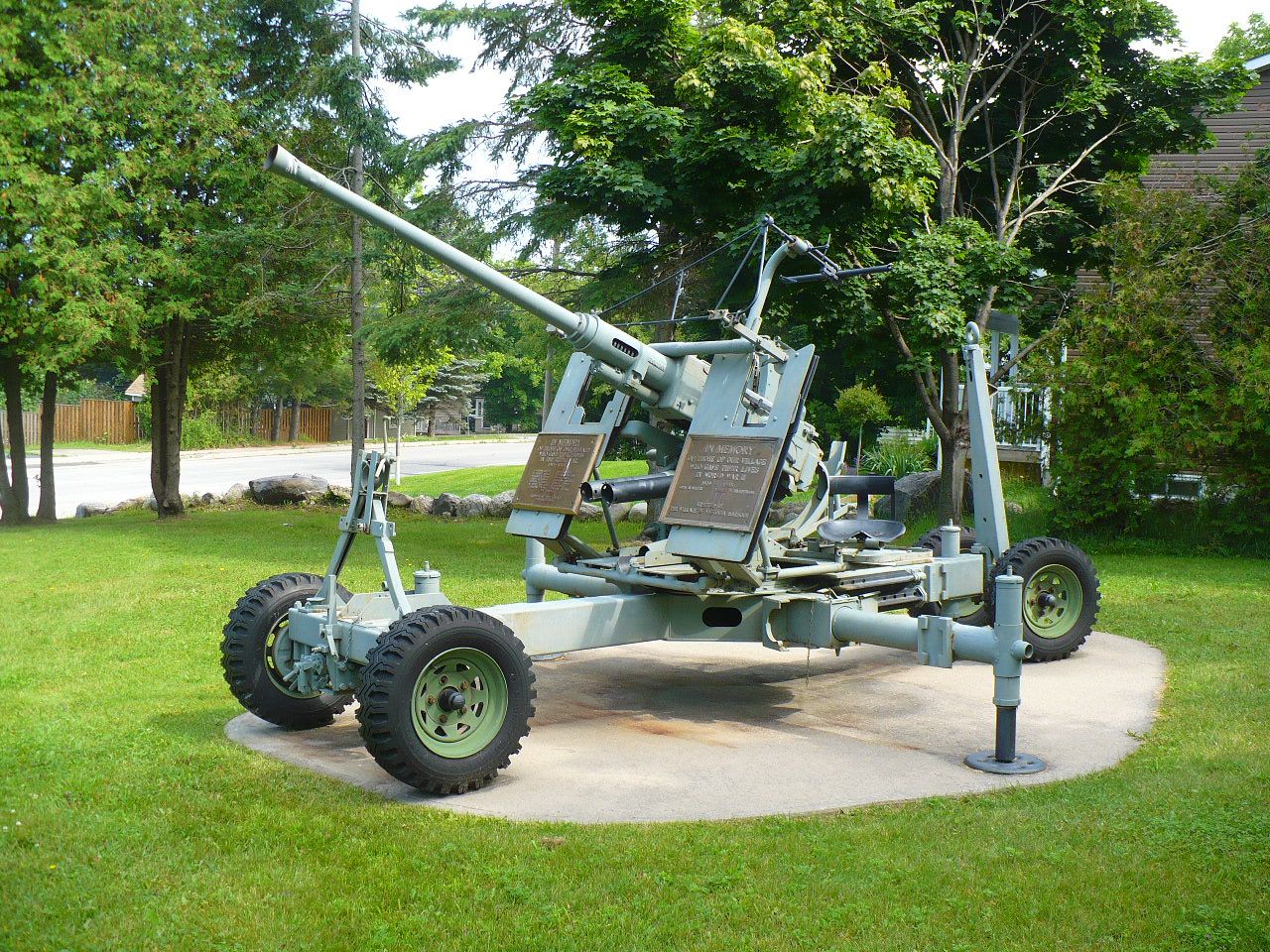 Location: Simcoe County N 44 45.043 W 79 46.412
In Cenotaph Parkette, at the corner of Albert Street and Richard Street.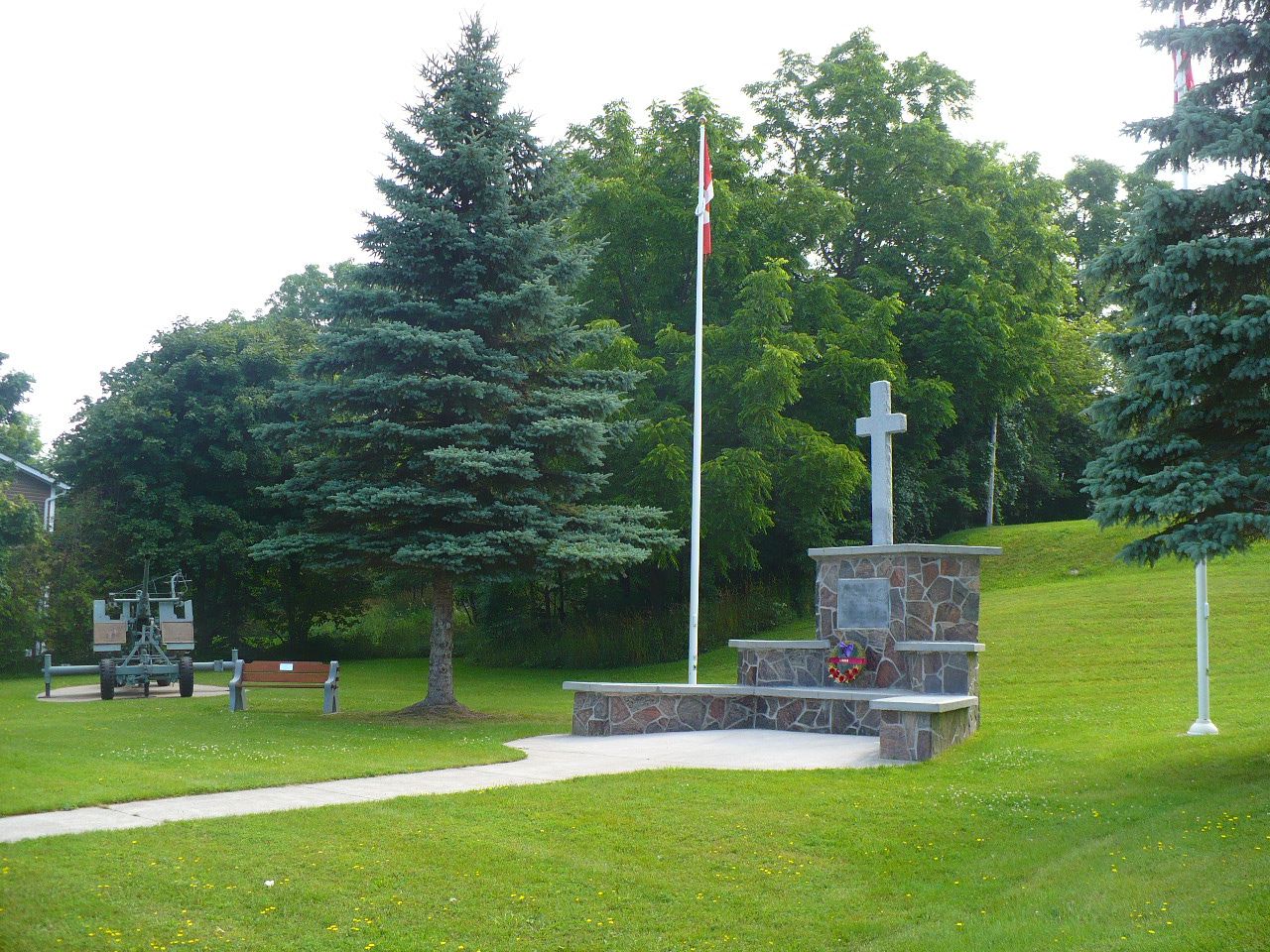 Cenotaph Parkette is a very pleasant park dedicated to honouring those who have served their country, and those who have died in the World Wars.
This is a two part memorial. The first being the cenotaph itself, a stone wall with large white cross, erected in 1967 by Branch 523 of the Royal Canadian Legion.
The second part is a WWII anti-aircraft gun with two plaques dedicated to the local men who died in each of the World Wars. Judging by the plaque from WWI, there must have been a different memorial in place here before the current configuration. This is the first time I have seen the honoured names on a static artillery piece, rather than on the cenotaph itself. The view of the village and harbour from this parkette is quite stunning.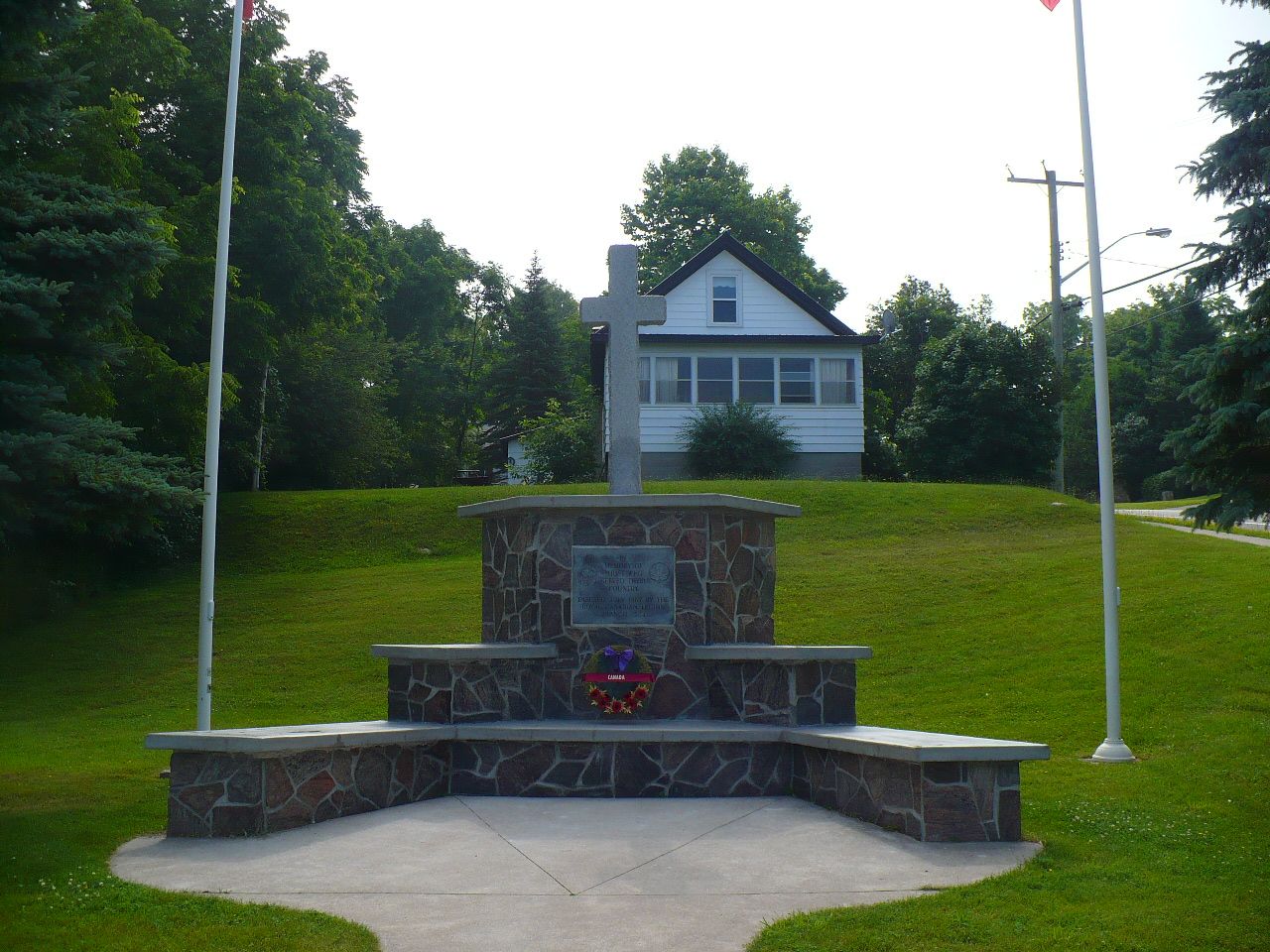 Marker text:
Cenotaph:
IN
MEMORY OF
THOSE WHO
SERVED THEIR
COUNTRY
ERECTED JULY 1967 BY THE
ROYAL CANADIAN LEGION
BRANCH 523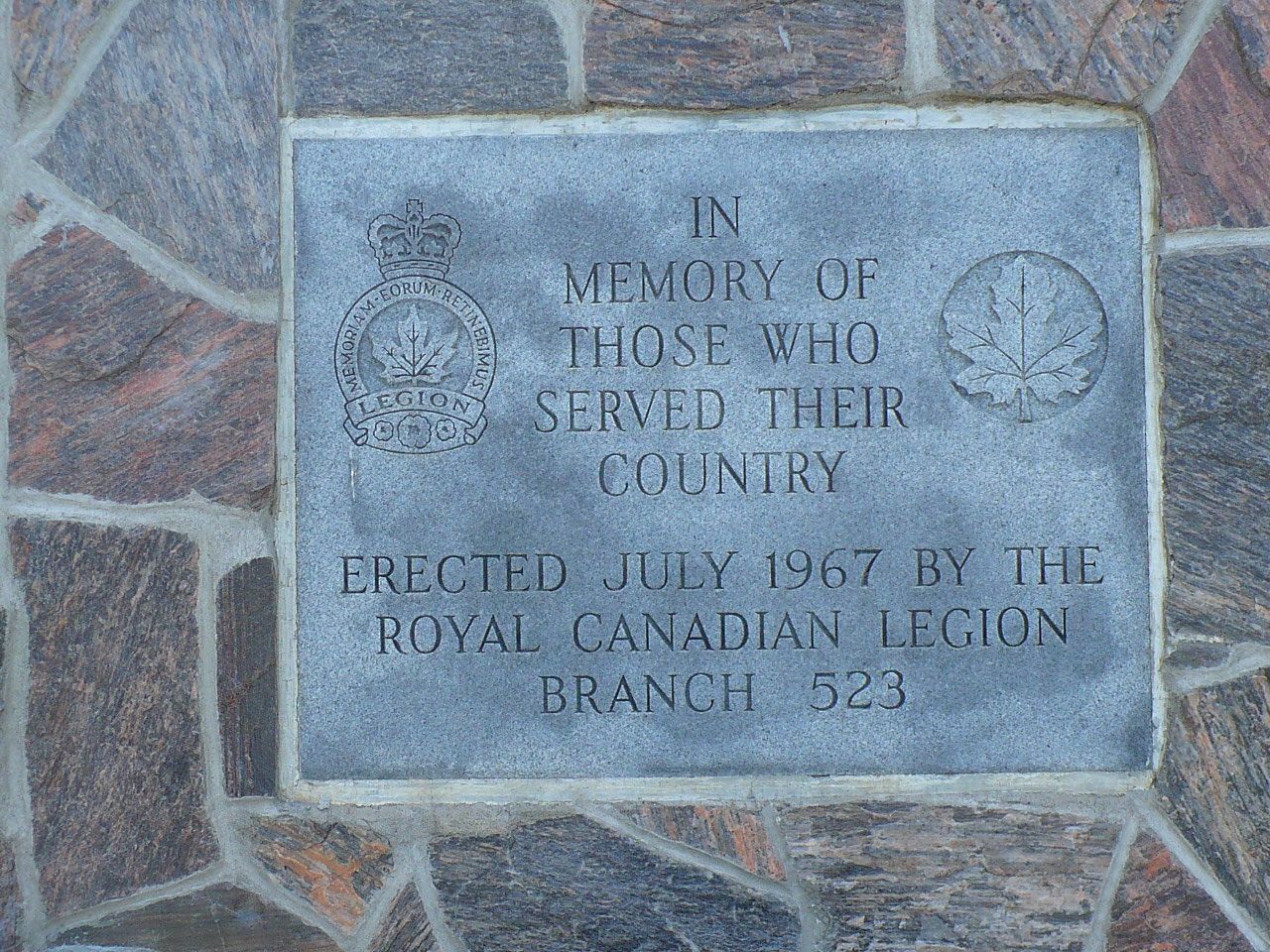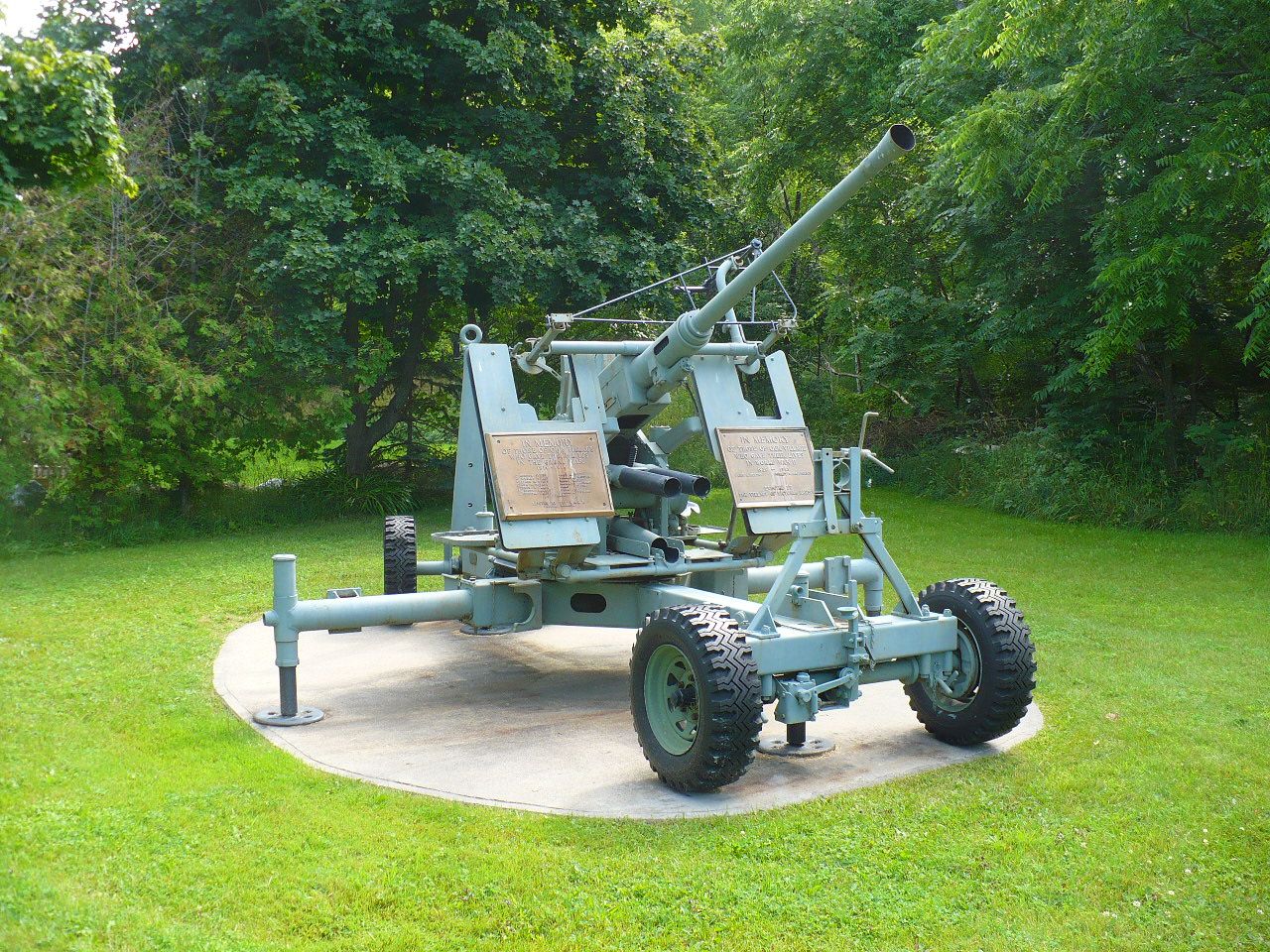 First gun plaque:
IN MEMORY
OF THOSE OF OUR VILLAGE
WHO GAVE THEIR LIVES
IN THE GREAT WAR
1914-1919
C. GORDON SYKES
W. WESLEY NEILLY
WALLACE H. BURNS
FRANK C. McNABB
VERNON H. CLARK
W. SCOTT WALDIE
C. PERCIVAL WALDIE
JOHN A. SCOTT
WILLIAM D. HOUSTON
HARRY CARLEY
NAPOLEON BOURRIE
GRANT TUPPER
FRED PELKY
PATRICK DUSOME
ROY DRAULET
ERECTED BY THE I.O.D.E.
VICTORIA HARBOUR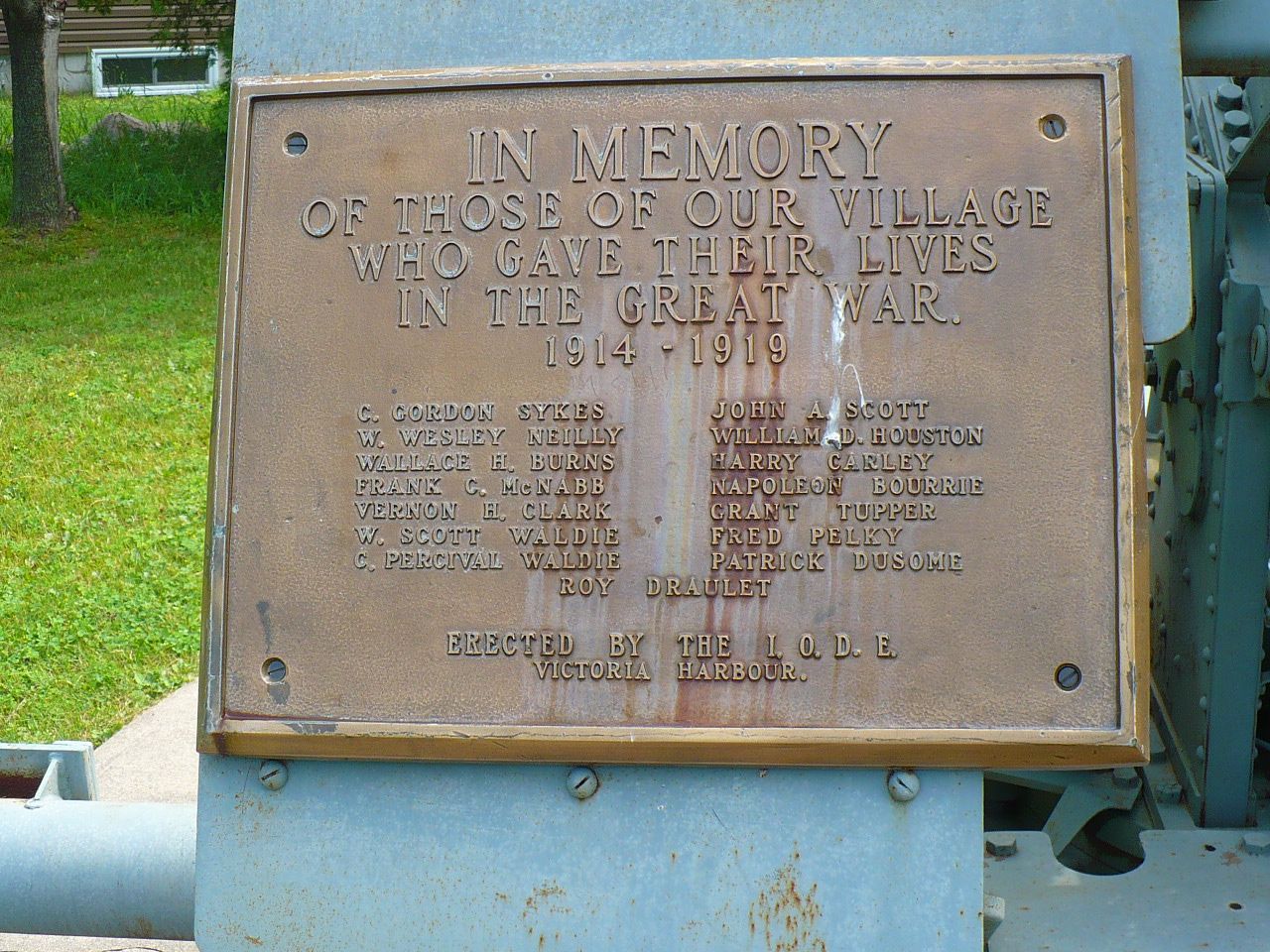 Second gun plaque:
IN MEMORY
OF THOSE OF OUR VILLAGE
WHO GAVE THEIR LIVES
IN WORLD WAR II
1939 - 1945
JOHN A. BELFRY
MORLEY W. BROTHERSON
ERECTED BY
THE VILLAGE OF VICTORIA HARBOUR