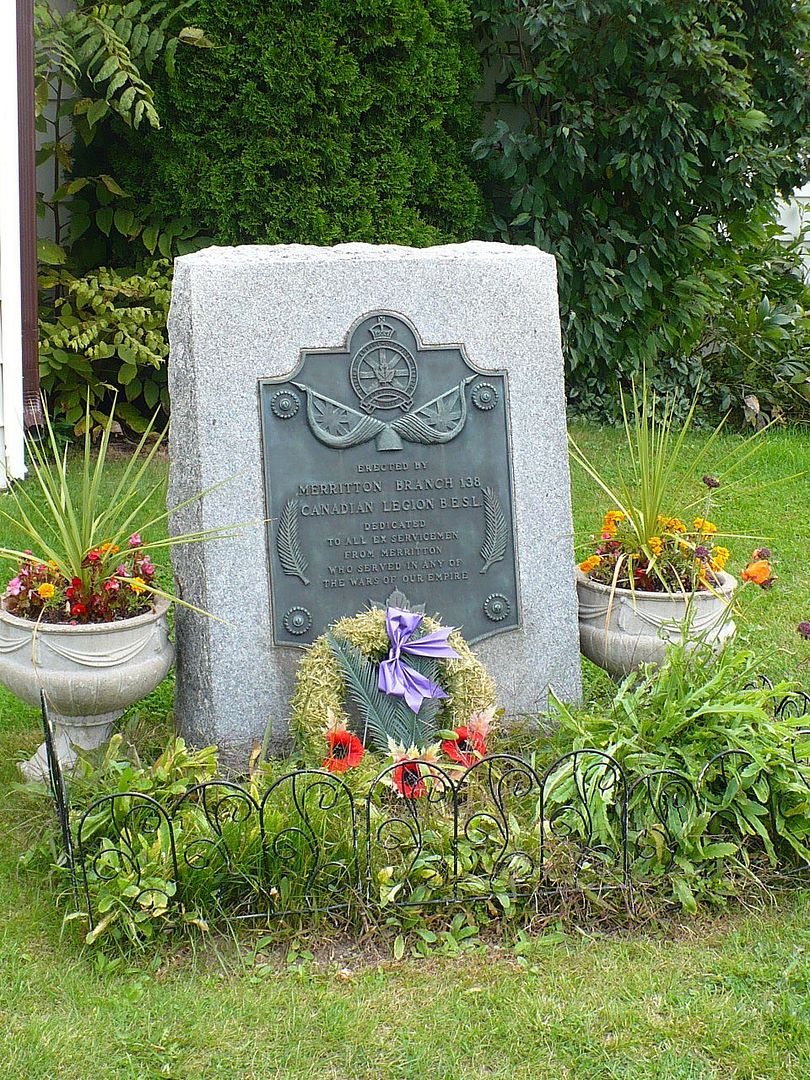 Location: Niagara Region N 43 08.356 W 79 12.939
On the corner of Hastings Street and Chestnut Street.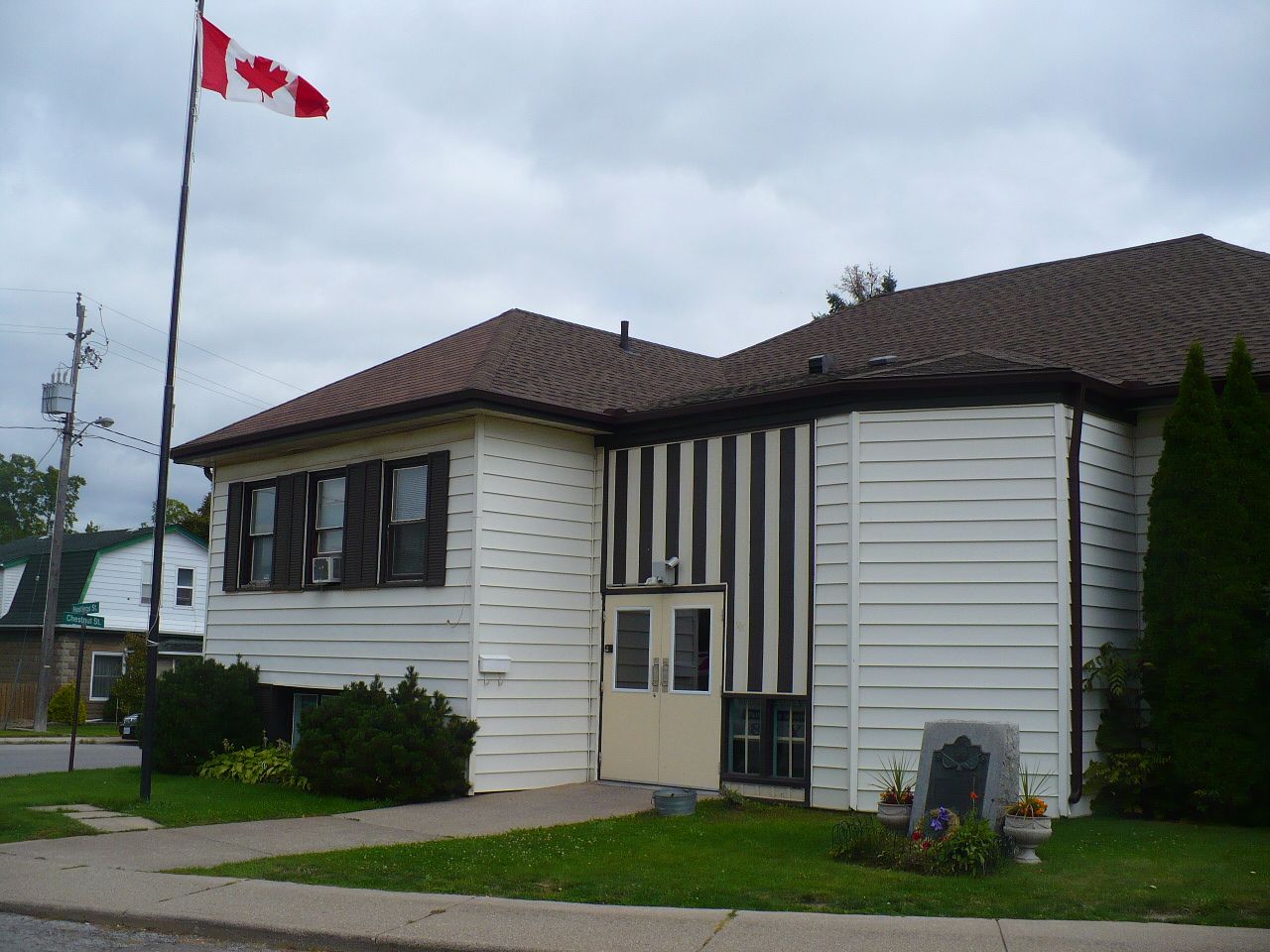 A simple yet attractive memorial in front of the Merritton Branch 138 of the Royal Canadian Legion.
The memorial consists of a brass plaque on a stone stele, the grounds nicely manicured and flower pots on either side kept in good condition. A very nice memorial for the members of this Legion branch. The initials B.E.S.L. on the memorial stand for the British Empire Service League, an early part of the Legion. This memorial if reminiscent of the patriotic views towards to the British Empire during the World Wars.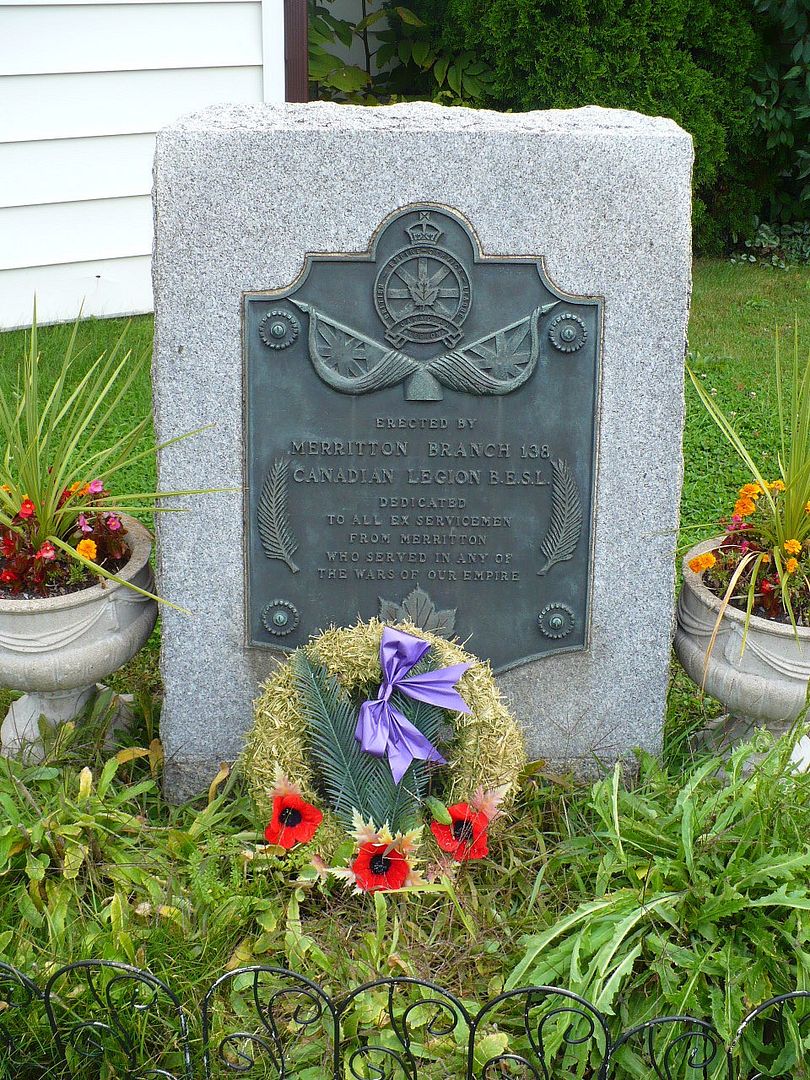 Marker text:
ERECTED BY
MERRITTON BRANCH 138
CANADIAN LEGION B.E.S.L.
DEDICATED
TO ALL EX-SERVICEMEN
FROM MERRITTON
WHO SERVED IN ANY OF
THE WARS OF OUR EMPIRE