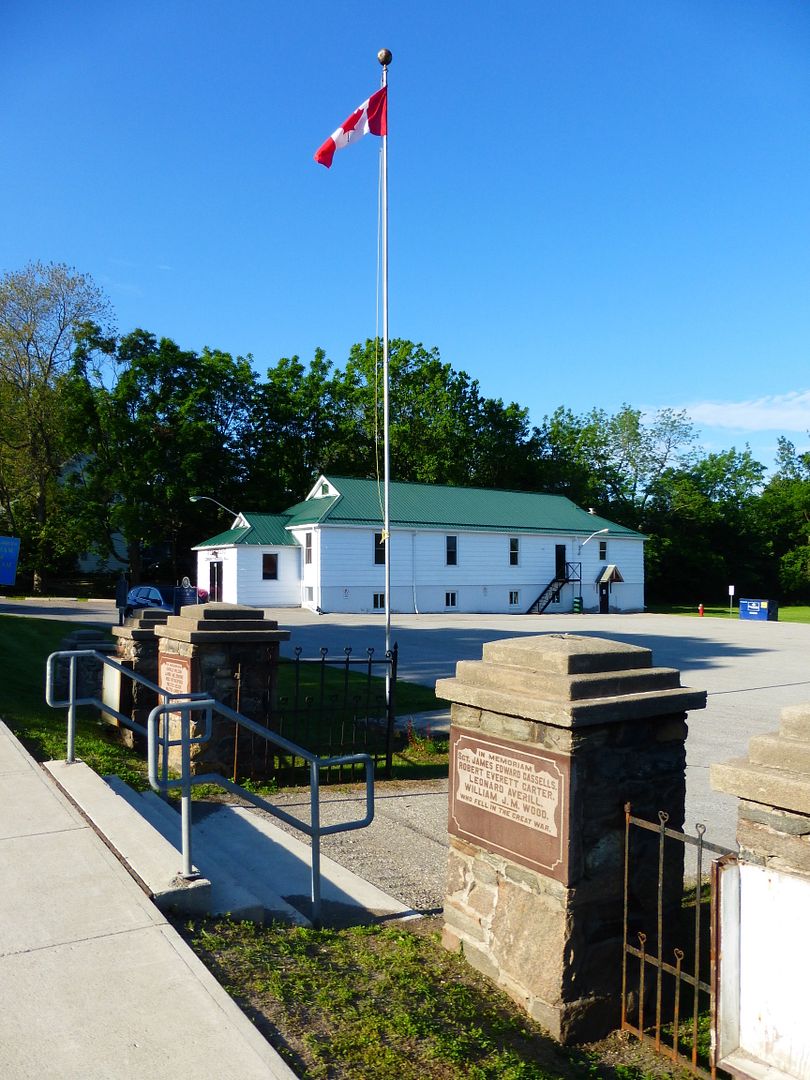 Location: Simcoe County N 44° 05.257 W 079° 40.534
On the west side of Highway 27, south of Highway 88, at the community centre.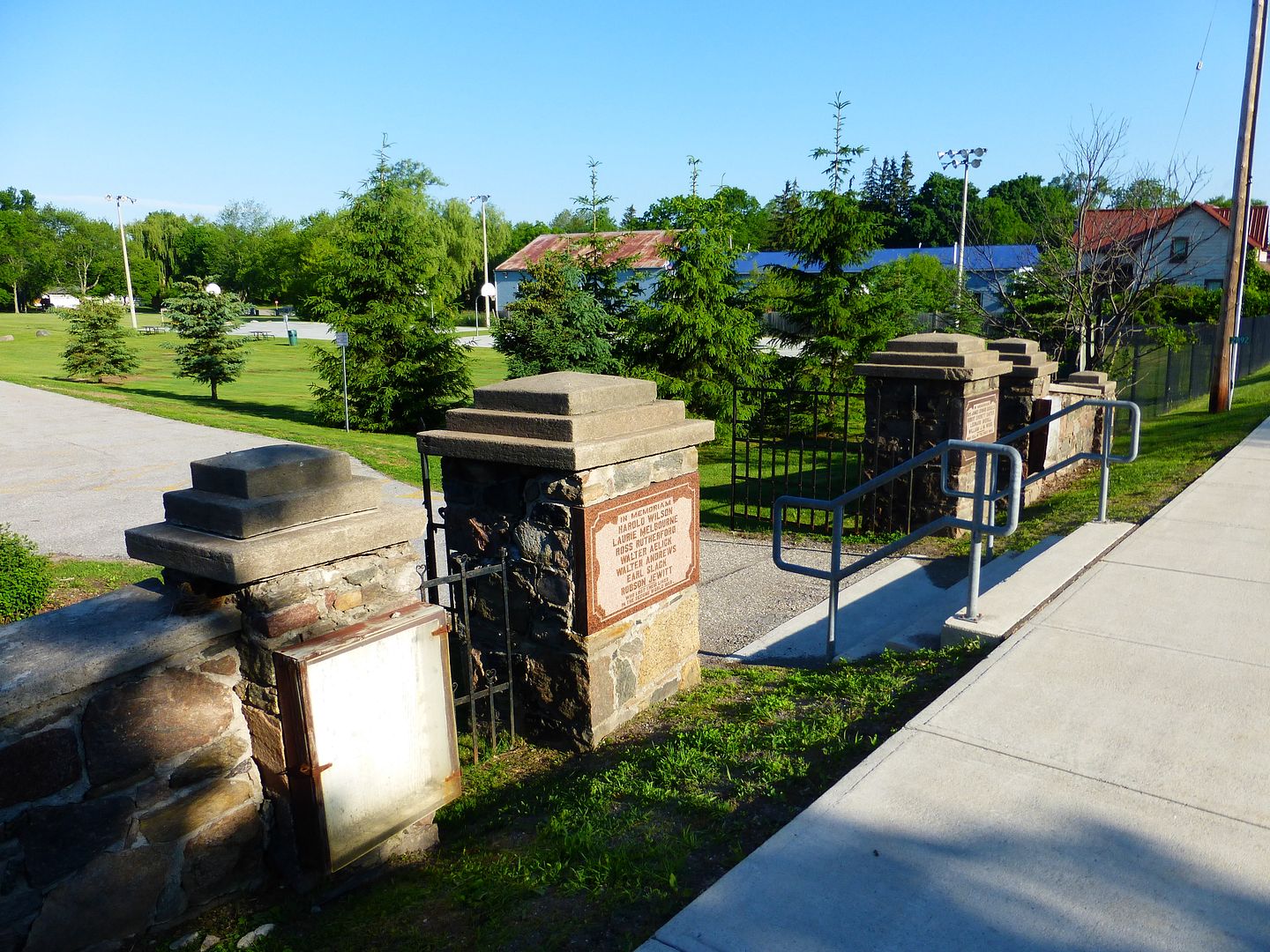 The gates to the Bond Head Community Centre and Park, display the names of those from this small rural village who gave their live in the World Wars.
The number of names on these gates, although seemingly small, is astounding, given the size of the village at the time of war. The two stone gates each display a granite plaque, engraved with the names from each World War.
Beside the gates are also two Ontario Historical Plaques, each of famous gentlemen born in Bond Head. Neither have any relation to the memorial or the wars, but history buffs might like to see the contributions of the village of Bond Head.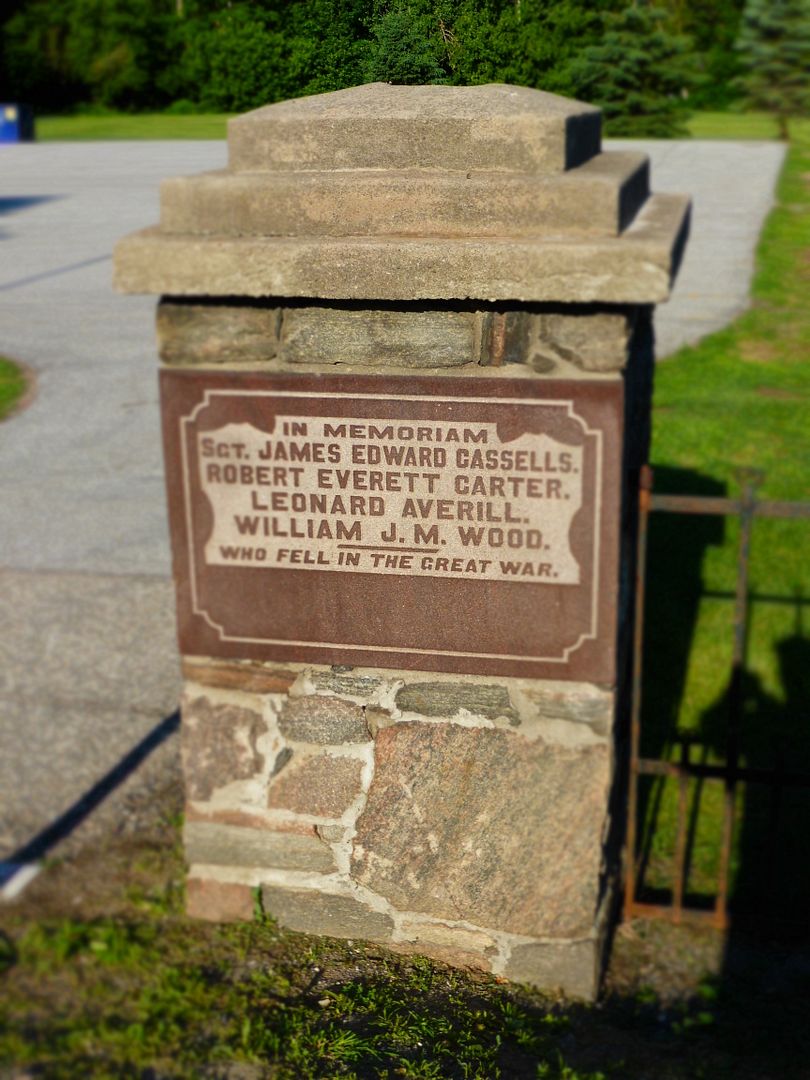 Marker text:
Right gate:
IN MEMORIAM
SGT. JAMES EDWARD CASSELLS
ROBERT EVERETT CARTER
LEONARD AVERILL
WILLIAM J.M. WOOD
WHO FELL IN THE GREAT WAR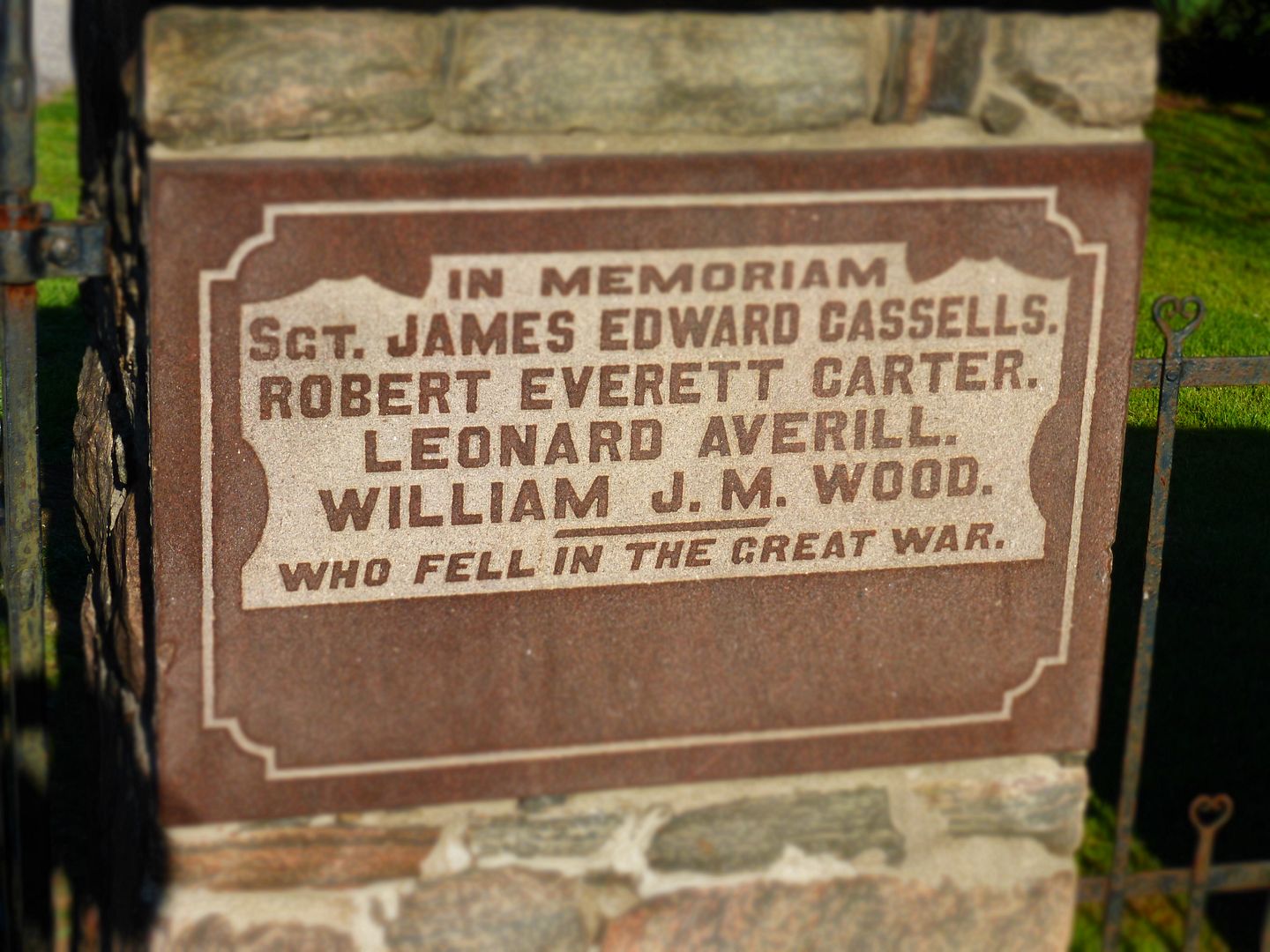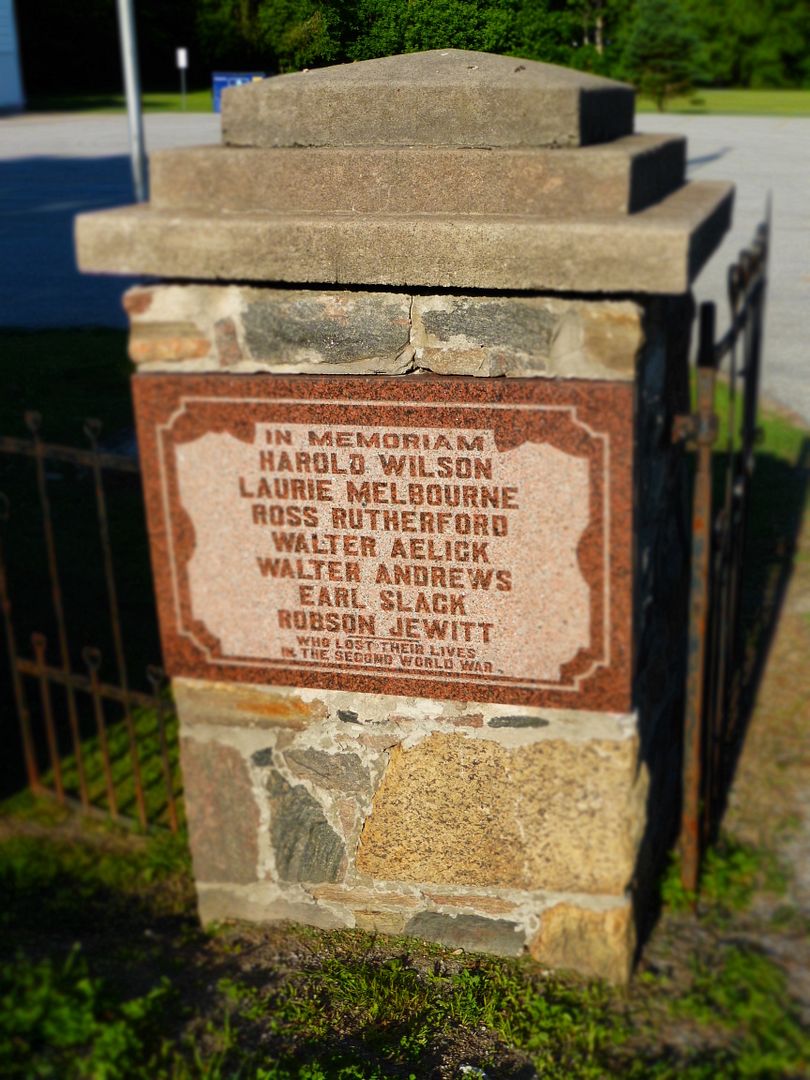 Left gate:
IN MEMORIAM
HAROLD WILSON
LAURIE MELBOURNE
ROSS RUTHERFORD
WALTER AELICK
WALTER ANDREWS
EARL SLACK
ROBSON JEWITT
WHO LOST THEIR LIVES
IN THE SECOND WORLD WAR