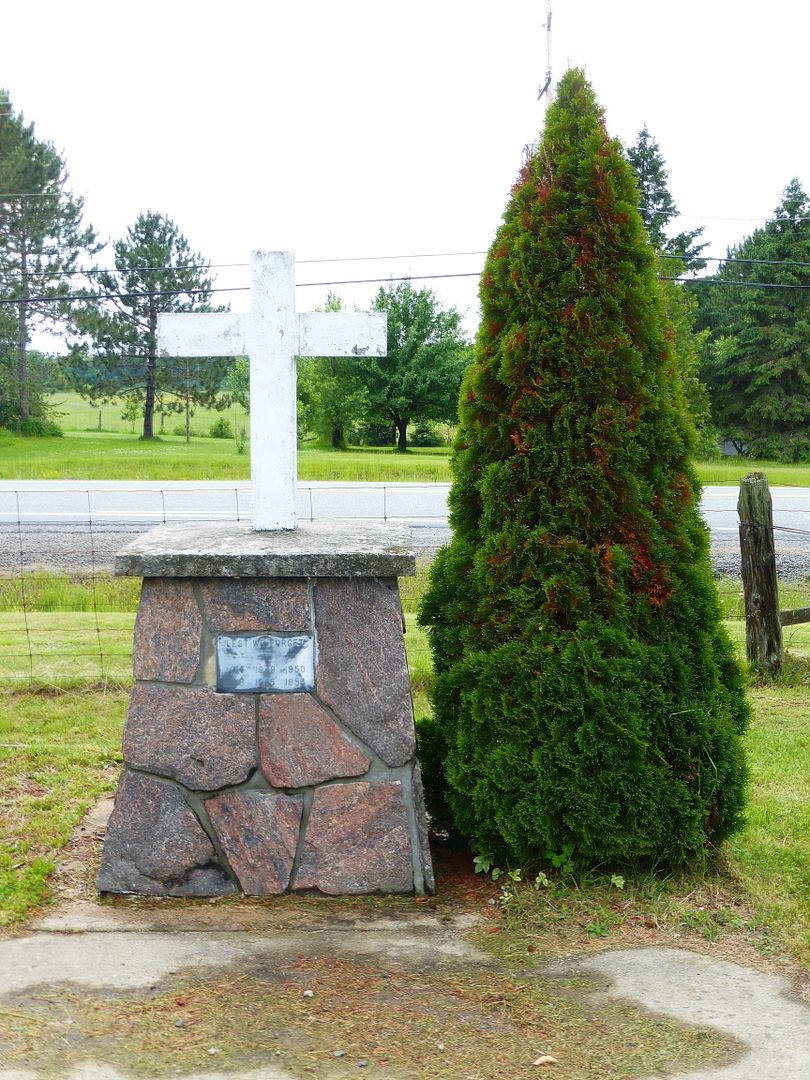 Location: Parry Sound District N 45 37.045 W 79 53.183
In front of the Legion, on Highway 124, west of town.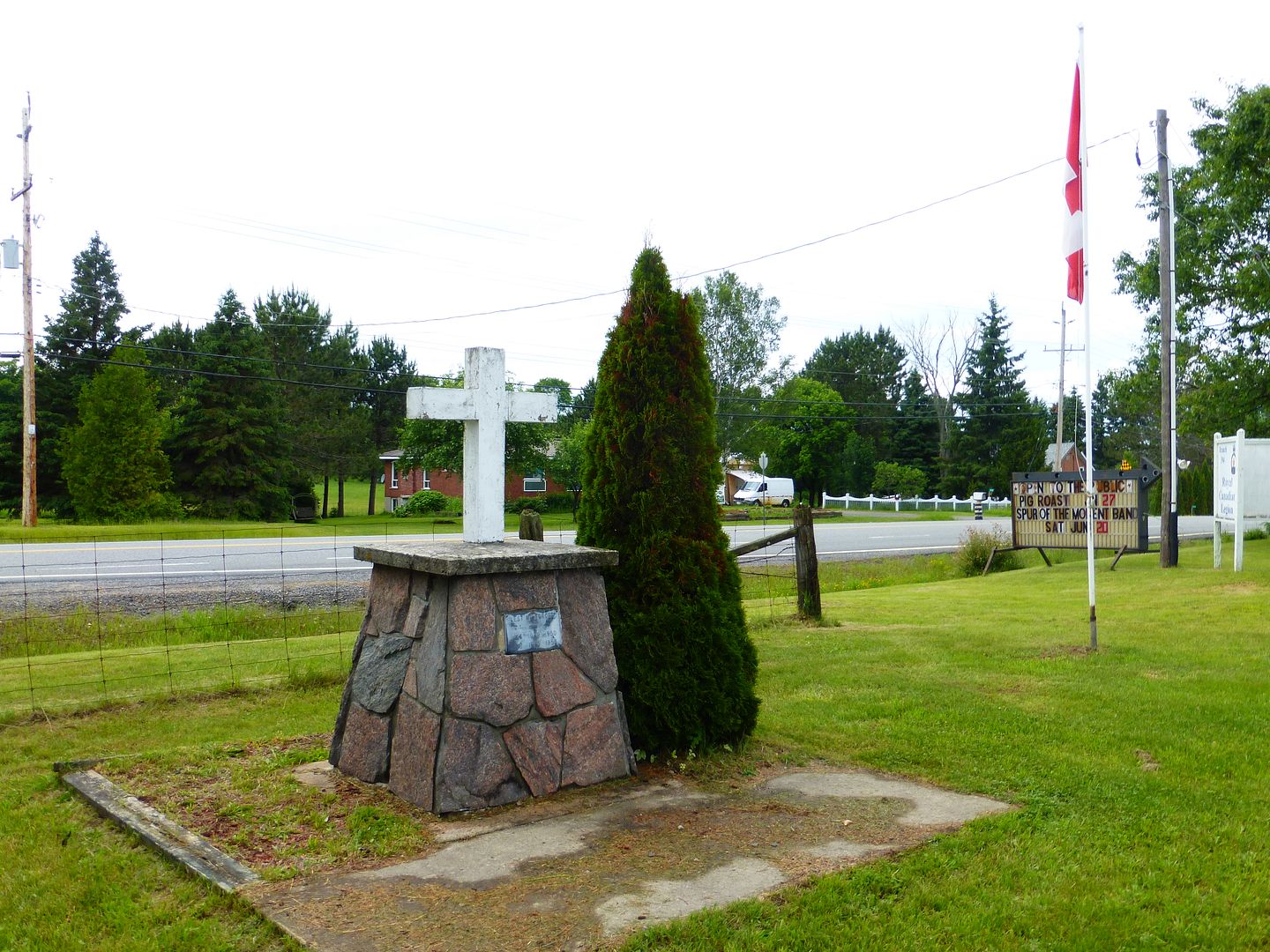 A very simple memorial, resting beside the Royal Canadian Legion Branch 394. This branch of the Legion was amalgamated with the one in Michipicoten, although both villages have their own memorials. I am always so pleased to see even the smallest of villages, like Dunchurch, make the effort to support a Legion, along with a memorial, no matter how small. Makes me wonder why some of the larger towns neglect to honour those who fought for freedom.
Marker text:
'LEST WE FORGET'
1914 1918
1939 1945
1950 1953