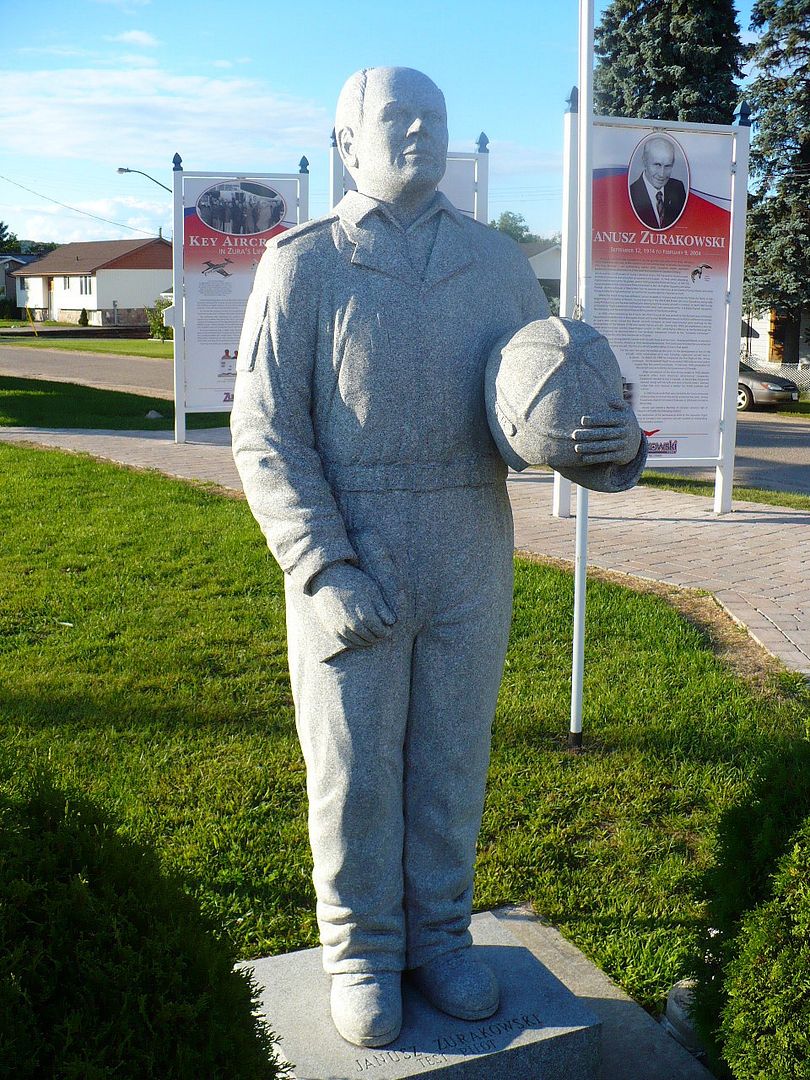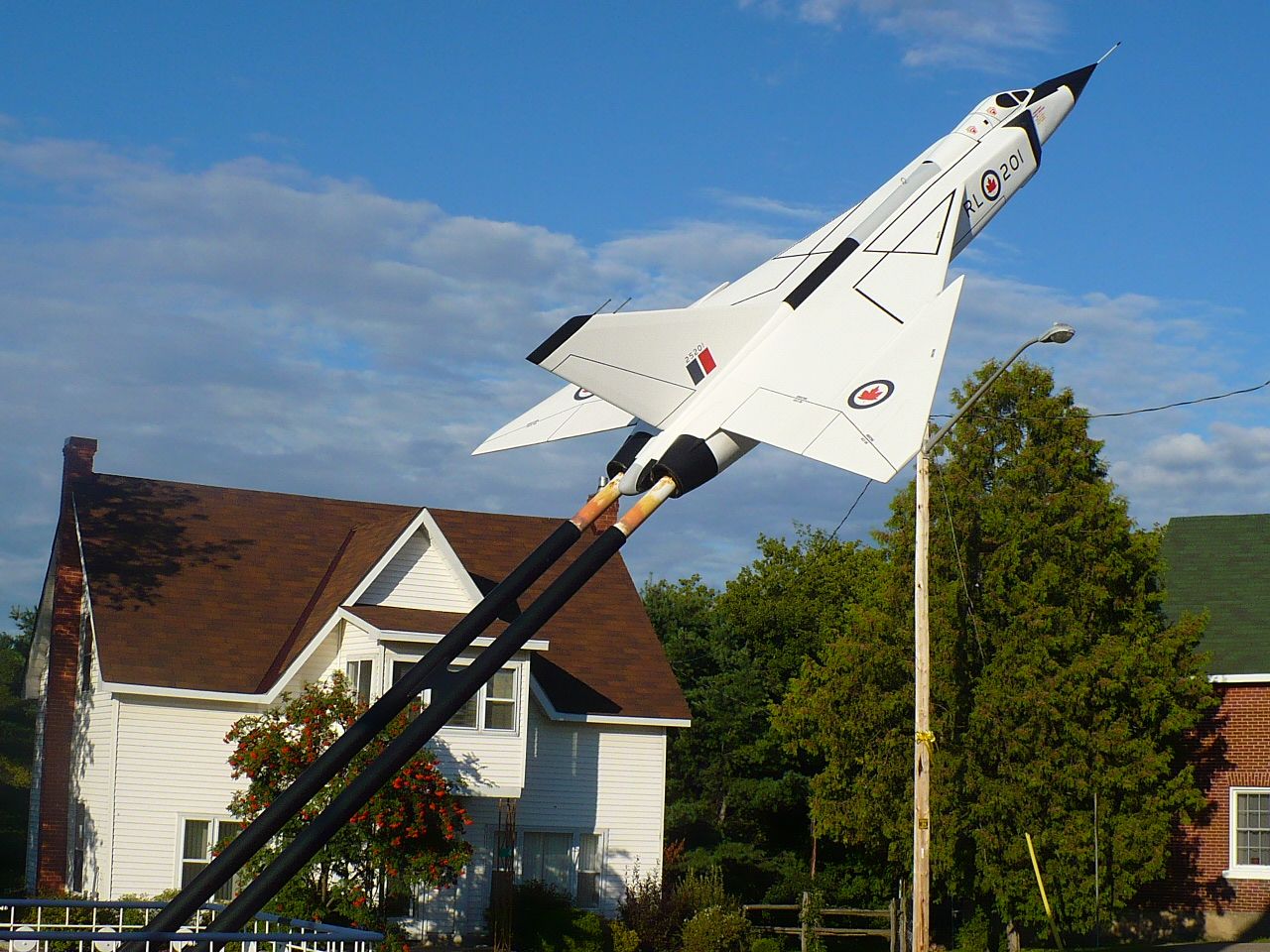 Location: Renfrew County N 45 29.314 W 77 40.664
On Highway 60, at Kelly Street.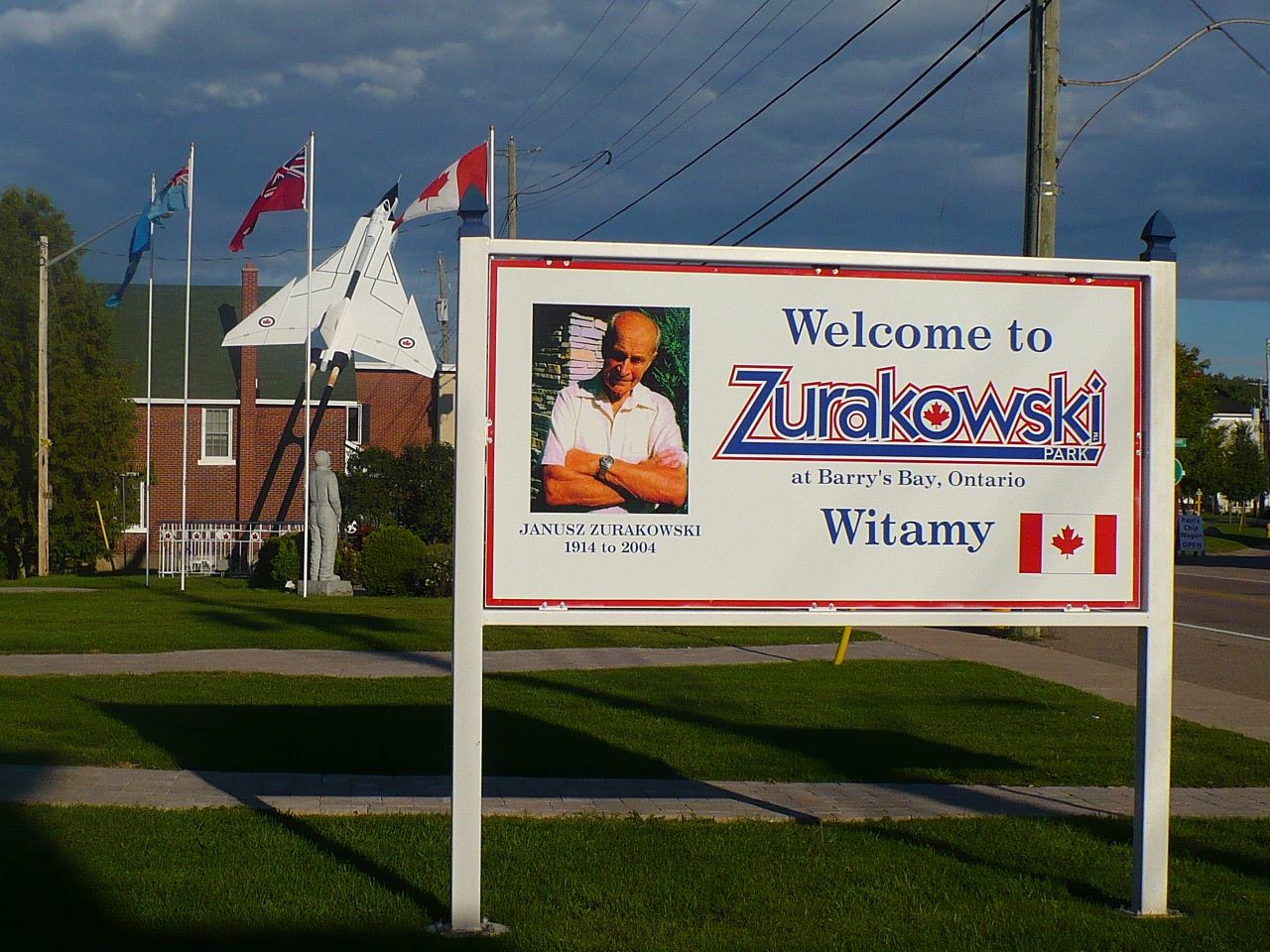 Welcome to the home of Janusz Zurakowski, the lead test pilot for the incredible Avro Arrow. This memorial park is dedicated to both Mr. Zurakowski and the Arrow. Most of us know the history of the Avro Arrow, so I will not delve into the ill-fated story here, we all have our own tears to bare.
Janusz Zurakowski led a busy and glorious life by all accounts. Born in Poland in 1914, he lived in many countries, fought gloriously in the Second World War, and retired to Barry's Bay after his test pilot years. More of his illustrious life and history can be found here: https://en.wikipedia.org/wiki/Janusz_%C5%BBurakowski
The memorial features a statue of Mr. Zurakowski, a replica Arrow, a Spitfire weathervane, and several story boards to explain his story and that of the Arrow. This is an excellent and well-done display, a must see for all travellers and lovers of the Avro Arrow. The park opened July 26, 2003, shortly before he passed away in 2004.
An excellent website to visit can be found here: http://www.zurakowskipark.ca