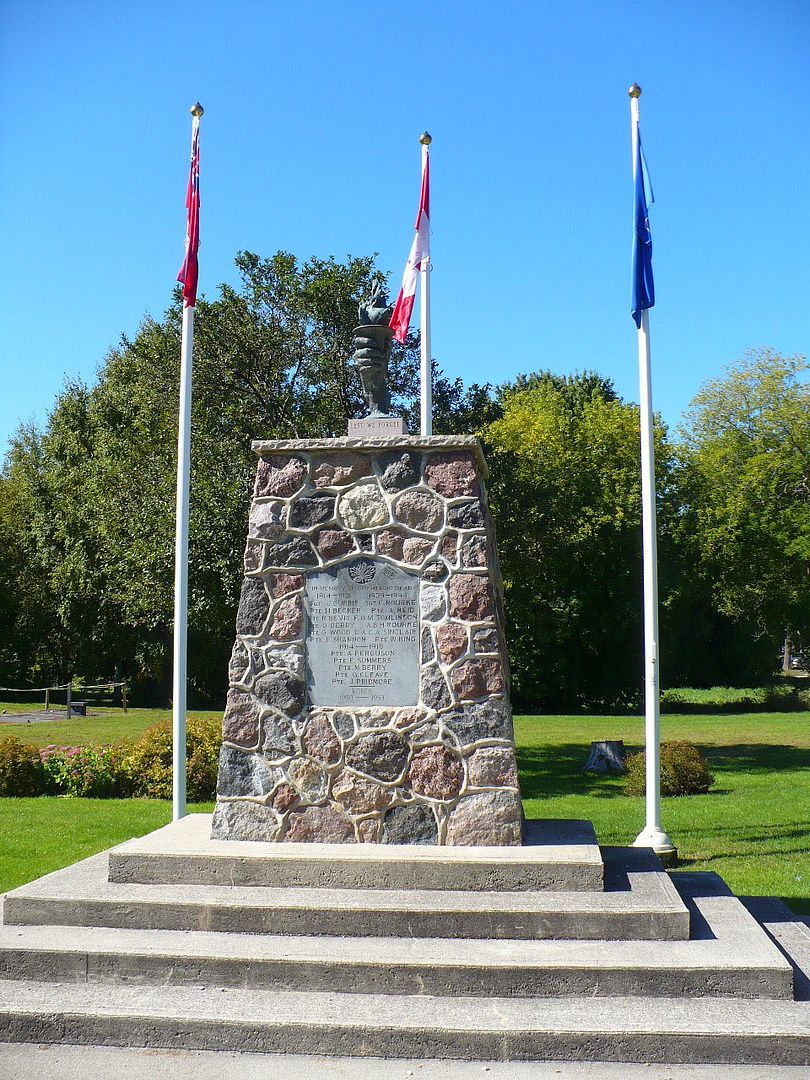 Bruce County: N 44 38.079 W 81 08.031
On the west side of Highway 6, at Sophia Street.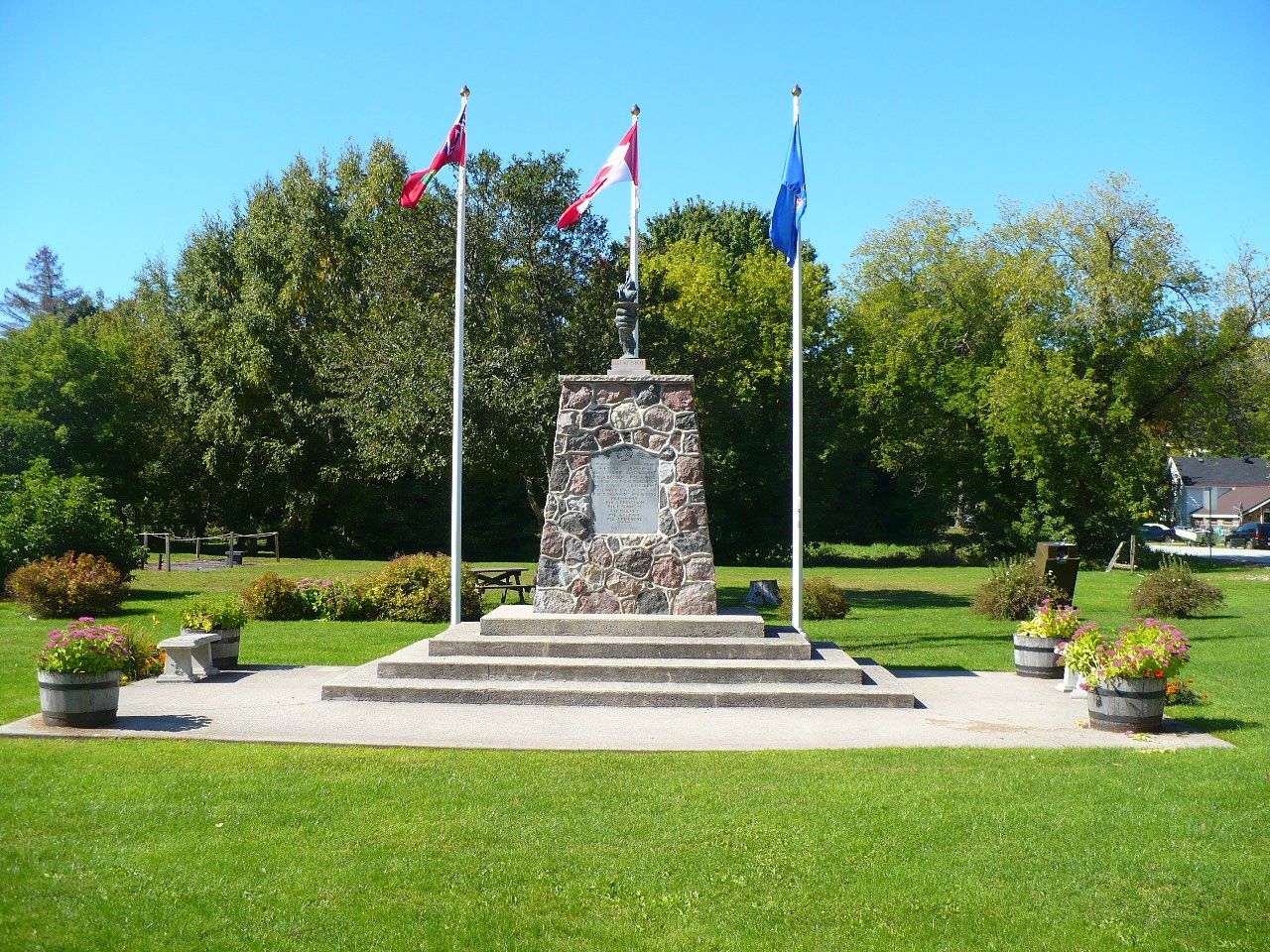 This beautiful fieldstone cairn is found in Veterans Park, which was "commemorated in the year 2002, in honour of those who served their country in wartime and peacekeeping throughout the world", so says the plaque at the entrance to the park. The park is well taken care of, the stone memorial stands out clearly from the area, with its flowers and shrubs, benches for rest and reflection, and three flagpoles with new flags.
Well done Hepworth, a top notch memorial to your fallen sons.
Marker text:
LEST WE FORGET
IN MEMORY OF OUR HEROIC DEAD
1914-1918
SGT. J. CURRIE
PTE. H. BECKER
PTE. R. BEVIS
PTE. O. BERRY
PTE. G. WOOD
PTE. P. SHANNON
1939-1945
SGT. C. ROURKE
PTE. A. REID
F.O.M. TOMLINSON
A.B.H. ROURKE
L.A.C.A. SINCLAIR
PTE. W. KING
1914-1918
PTE. A. FERGUSON
PTE. F. SUMMERS
PTE. M. BERRY
PTE. G. CLEAVE
PTE. J. PRIDMORE
KOREA
1950-1953