Location: Peterborough County N 44 26.068 W 77 52.867
On the north side of George Street East, at the corner of Mill Street.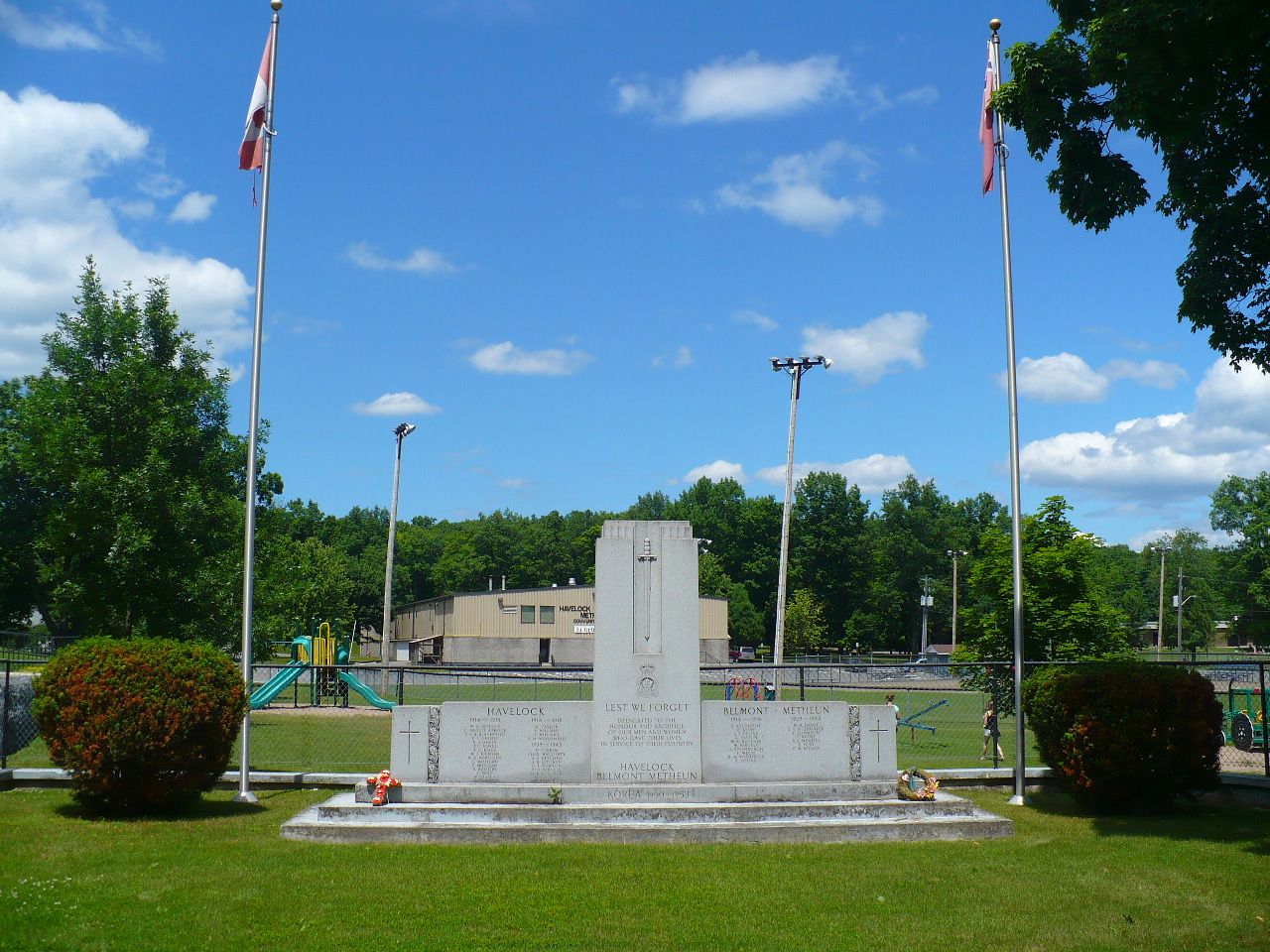 A very nice memorial representing the Township of Havelock-Belmont-Metheun, found near the Community Centre. The memorial is sponsored by the local Royal Canadian Legion Branch #389, which is located nearby. The names listed of those lost in the World Wars are shown under their respective townships before they amalgamated in 1998. Once again, the list names of those who paid the ultimate price is longer for the First World War than the Second, showing the brutality and devastation wrought by the Great War upon so many small communities.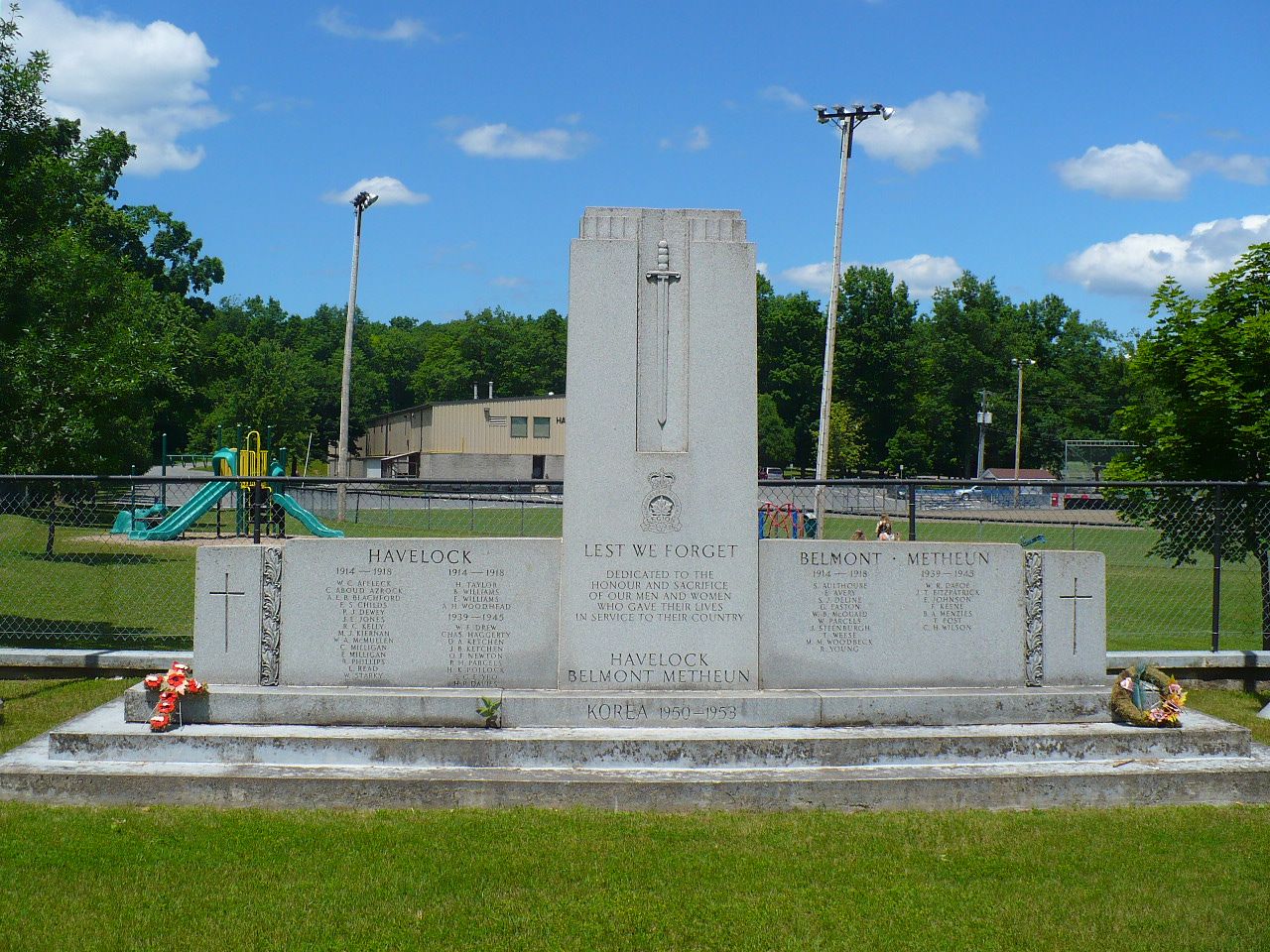 Marker text:
Centre:
LEST WE FORGET
DEDICATED TO THE
HONOUR AND SACRIFICE
OF OUR MEN AND WOMEN
WHO GAVE THEIR LIVES
IN SERVICE TO THEIR COUNTRY
HAVELOCK
BELMONT METHEUN
KOREA 1950 - 1953
Left:
HAVELOCK
1914-1918
W.C. AFFLECK
C. ABOUD AZROCK
A.E.B. BLACHFORD
F.S. CHILDS
P.J. DEWEY
J.E. JONES
R.C. KELLY
M.J. KIERNAN
W.A. McMULLEN
C. MILLIGAN
E. MILLIGAN
R. PHILLIPS
L. READ
W. STARKY
1914-1918
H. TAYLOR
B. WILLIAMS
E. WILLIAMS
A.H. WOODHEAD
1939-1945
W.F. DREW
CHAS. HAGGERTY
D.A. KETCHEN
J.B. KETCHEN
O.F. NEWTON
R.H. PARCELS
H.K. POLLOCK
S.G.E. YEO
H.R. DAVIES
Right:
BELMONT - METHEUN
1914-1918
S. AULTHOUSE
E. AVERY
S.J. DELINE
G. EASTON
W.B. McQUAID
W. PARCELS
J. STEENBURGH
T. WEESE
M.M. WOODBECK
R. YOUNG
1939-1945
W.R. DAFOE
J.T. FITZPATRICK
E. JOHNSON
F. KEENE
B.A. MENZIES
T. POST
C.H. WILSON