Location: Norfolk County N 42 47.276 W 80 12.011
At 212 Market Street, near to corner of St. Patrick Street.
The Hugh Allan Branch #158 of the Royal Canadian Legion, found in the pretty town of Port Dover, is one of the busiest you will find. Hosting several community events every year and keeping an updated Facebook page with all the weekly events, from euchre night, dinner, darts, and the list goes on.
At the entrance to the Legion, stands a pair of plaques to honour the men from Port Dover and Woodhouse who gave their lives in the World Wars. While the Legion is constantly promoting community events, fun and frolic, they also continue to pay respect to those who have served before us.
The Legion is named after Hugh Allan, a Chief Engineer with the Merchant Navy. He died February 22nd, 1942, when his ship, the S.S. George L. Torian, was torpedoed by a German U-boat, 120 miles off the island of Trinidad.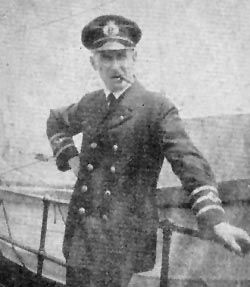 Marker text:
Top plaque:
1914 1919
IN MEMORY
OF PORT DOVER AND WOODHOUSE BOYS
WHO GAVE THEIR LIVES IN THE GREAT WAR
D T ABBOTT
LEONARD BLAKE
ALFRED L. BLAKE
WALTER BRADBURY
LEA BOUGHNER
MILTON CRUISE
WILLIAM FAULKNER
CHARLES FRANKS
JOHN FOLMSBEE
LLOYD HAMMOND
ROY HICKMAN
JOHN HUKE
EARL KRELL
WALTER LOWE
WILLIAM LOWN
WALTER LONG
JOHN MAY
GORDON McCALL
ARCHIBALD MORRIS
ROBERT NUNN
EARL DENNISON
CECIL POWELL
CHARLES PLACE
WILSON PORTER
HENRY QUANBURY
EARNEST QUANBURY
JOHN SPAIN
GEORGE SPAIN
DAN SMITH
ERECTED BY PORT DOVER WOMEN'S INSTITUTE 1921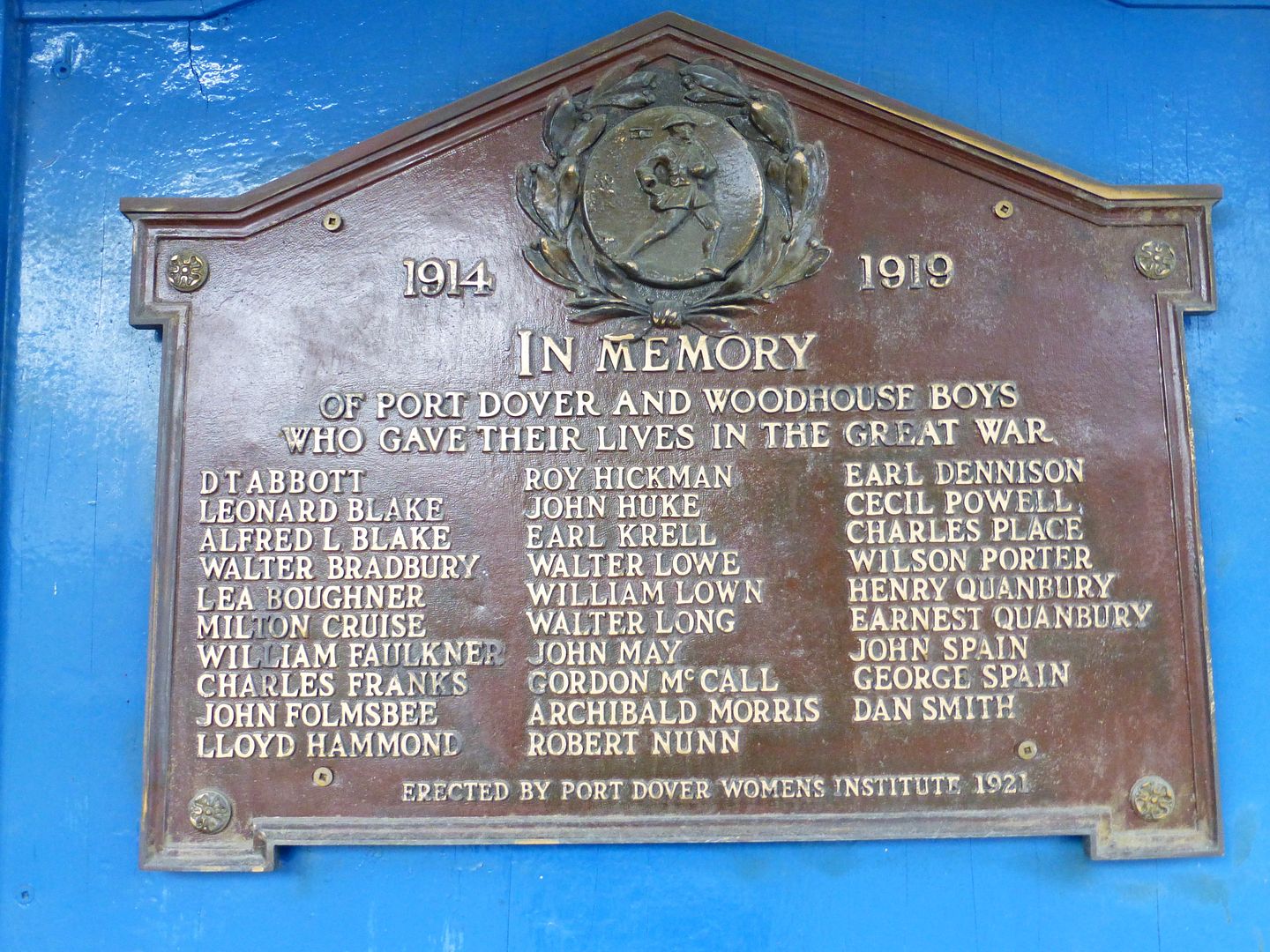 Lower plaque:
1939 1945
IN MEMORY
OF PORT DOVER AND WOODHOUSE BOYS
WHO GAVE THEIR LIVES IN WORLD WAR II
HUGH ALLAN
CHARLES BLACKHURST
ROBERT FERGUSON
WM. H. GRAHAM
DOUGLAS HAMMOND
TOM IVEY
JEFFREY LONG
LLOYD MARR
JAMES MILLER
CHAS. E. PHILLIPS
RICHARD RYERSE
BRUCE ST. LOUIS
JACK H. THORNTON
HERBERT ZEALAND
ERECTED BY
PORT DOVER LADIES AUXILIARY B.E.S.L. No.158 1949