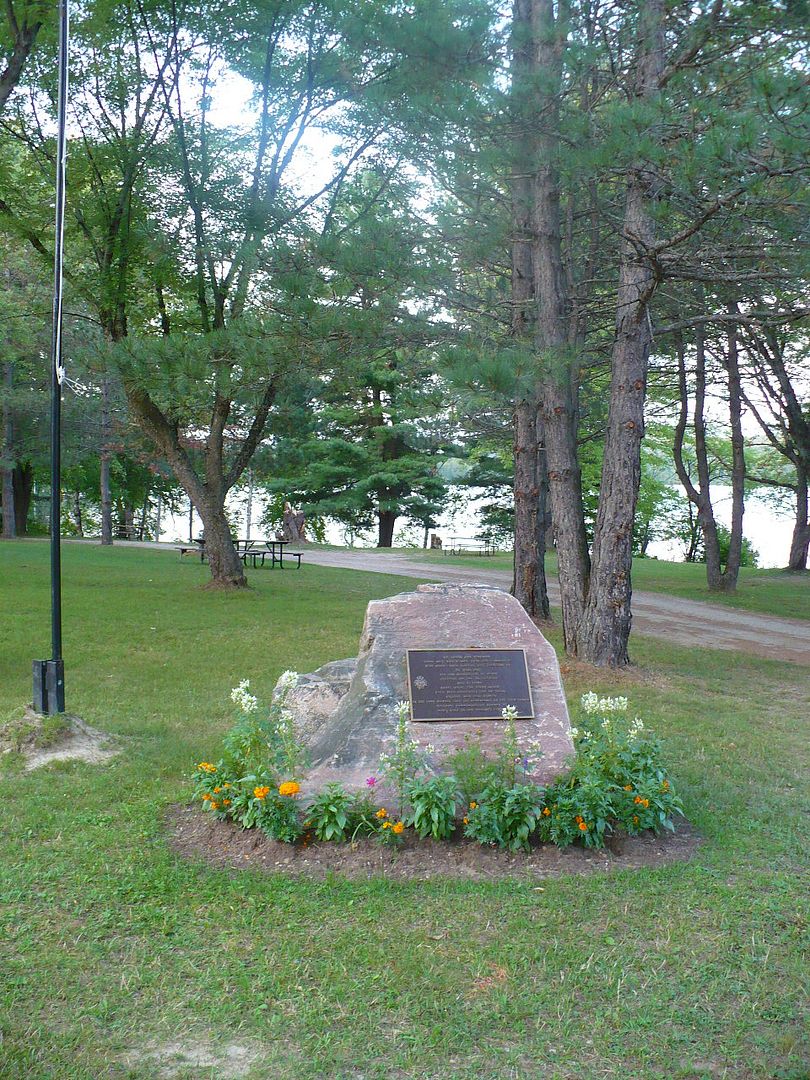 Location: Muskoka District N 45 14.853 W 078 53.531
Found in a small park, on the east side of Highway 35, great place to stop for a picnic.
This memorial consists of a metal plaque, mounted on a large piece of local Canadian Shield stone. The setting is in a pretty park beside the lake, great spot to relax and remember.
Marker text:
WE THANK AND REMEMBER
THOSE MEN AND WOMEN FROM OUR COMMUNITY
WHO SERVED THEIR COUNTRY AND THEREFORE US
IN WARS PAST
FOR THE RESTORATION OF PEACE
OVERSEAS ON THE BATTLEFIELDS
AND AT HOME
EVERY SPRING THE TULIPS BLOOM
EACH TULIPS REPRESENTS ONE OF THOSE
VALIANT MEN AND WOMEN
IN THE SAME MANNER THEY ARE REMEMBERED IN THE TULIP TRIBUTE
NATIONAL COMMEMORATIVE GARDEN AT
DOWS LAKE IN OUR NATION'S CAPITAL