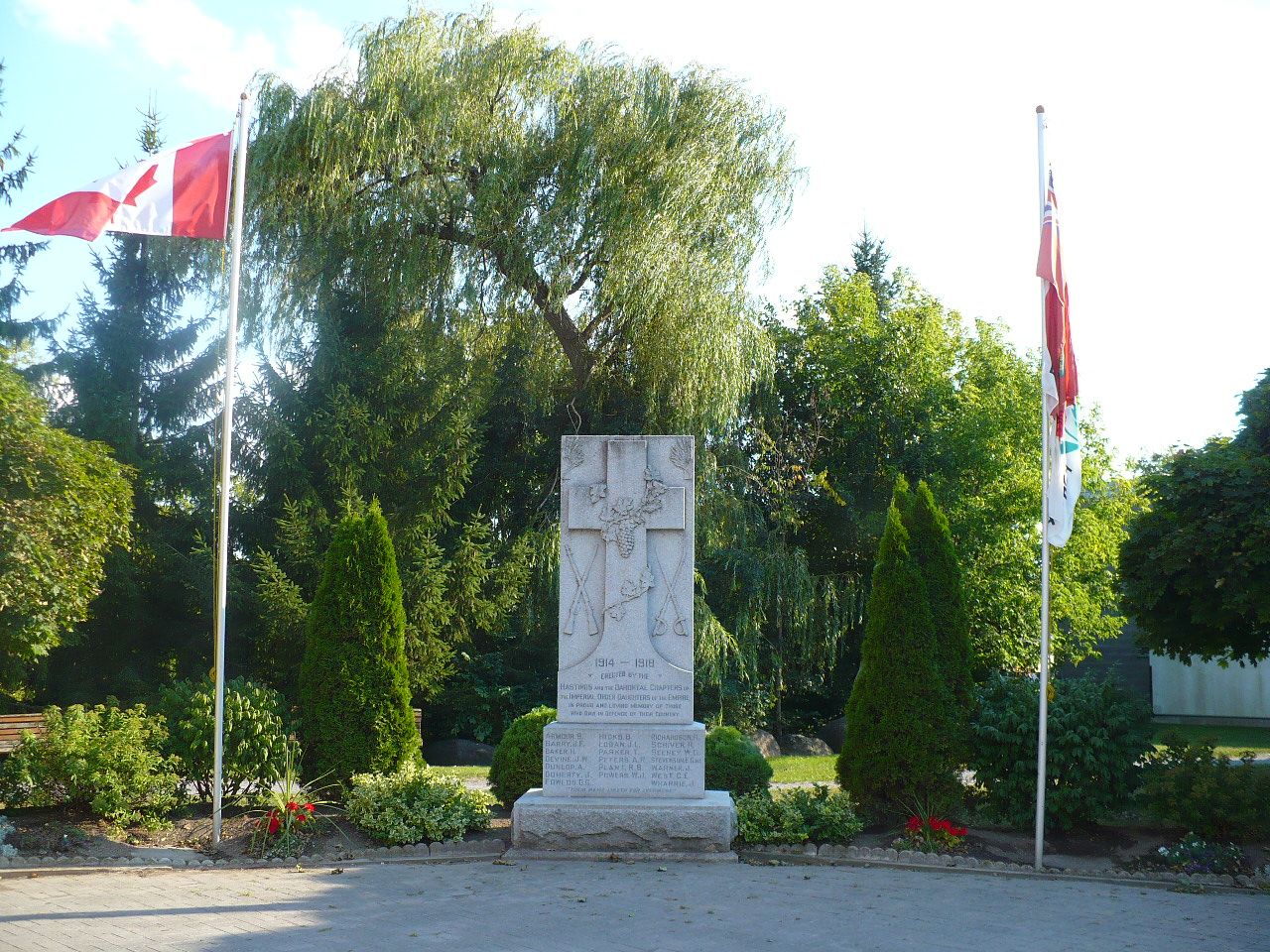 Location: Northumberland County N 44 18.571 W 077 57.425
On the corner of Bridge Street North and Front Street East
This cenotaph is foundbeautiful parkette, at the main intersection in Hastings, beside the Royal Canadian Legion Branch 106. A beautifully engraved memorial featuring crossed rifles and swords, and ivy branches with maple leaves. As with so many of these small town memorials, the list of names of the dead from the First World War is much longer than any other war, reminding us of the sacrifice given by those who fought in such a terrible conflict.
Marker text:
Front:
1914 - 1918
ERECTED BY THE
HASTING AND THE DARONTAL CHAPTERS OF
THE IMPERIAL ORDER DAUGHTERS OF THE EMPIRE.
IN PROUD AND LOVING MEMORY OF THOSE
WHO DIED IN DEFENCE OF THEIR COUNTRY
ARMOUR, S.
BARRY, J.F.
DEVINE, J.W.
DUNLOP, A.
DOHERTY, J.
FOWLOS, D.G.
HICKS, B.
LOGAN, J.L.
PARKER, T.
PETERS, A.R.
PLANT, R.S.
POWERS, W.J.
RICHARSDON, R.
SCRIVER, R.
SEENEY, W.G.
STEVENSON, E.G. H.C.
WARNER, J.
WEST, C.E.
WHARRIE, J.
"THEIR NAME LIVETH FOR EVERMORE."
Left:
1939 - 1945
FITZPATRICK, C.
NELSON, M.
RICHARDSON, R.
ROBISON, L.
STEWART, J.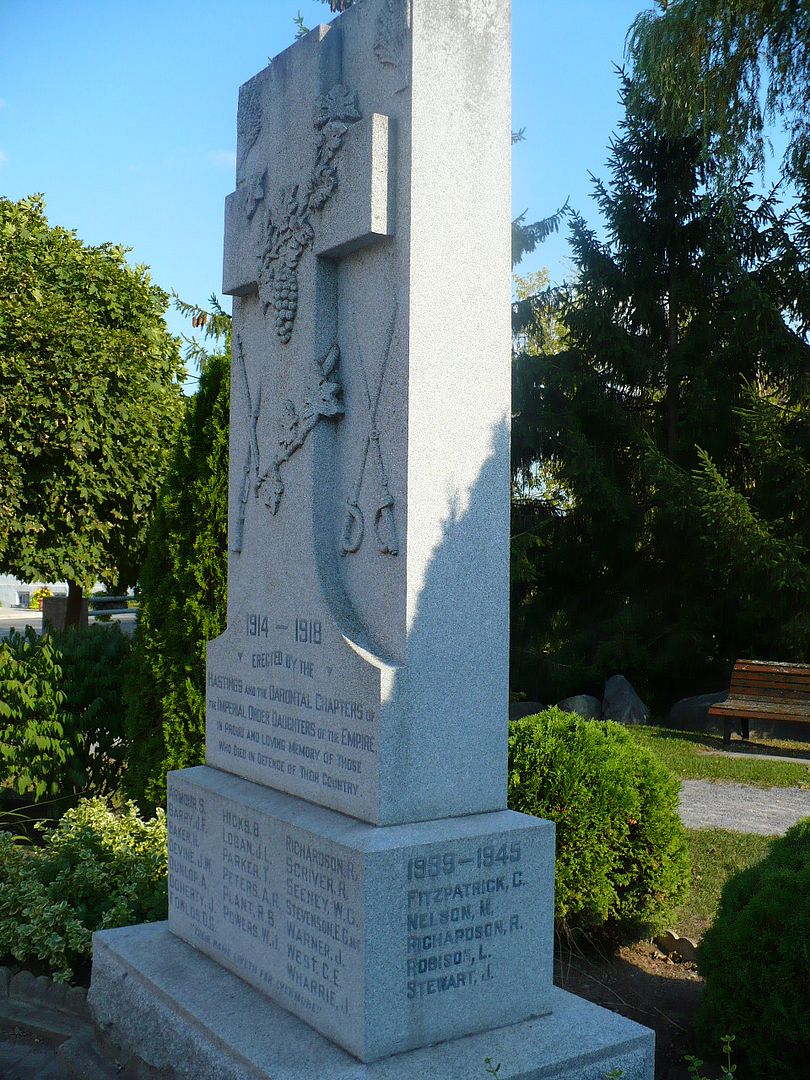 Right:
KOREA
FAIRMAN, J.