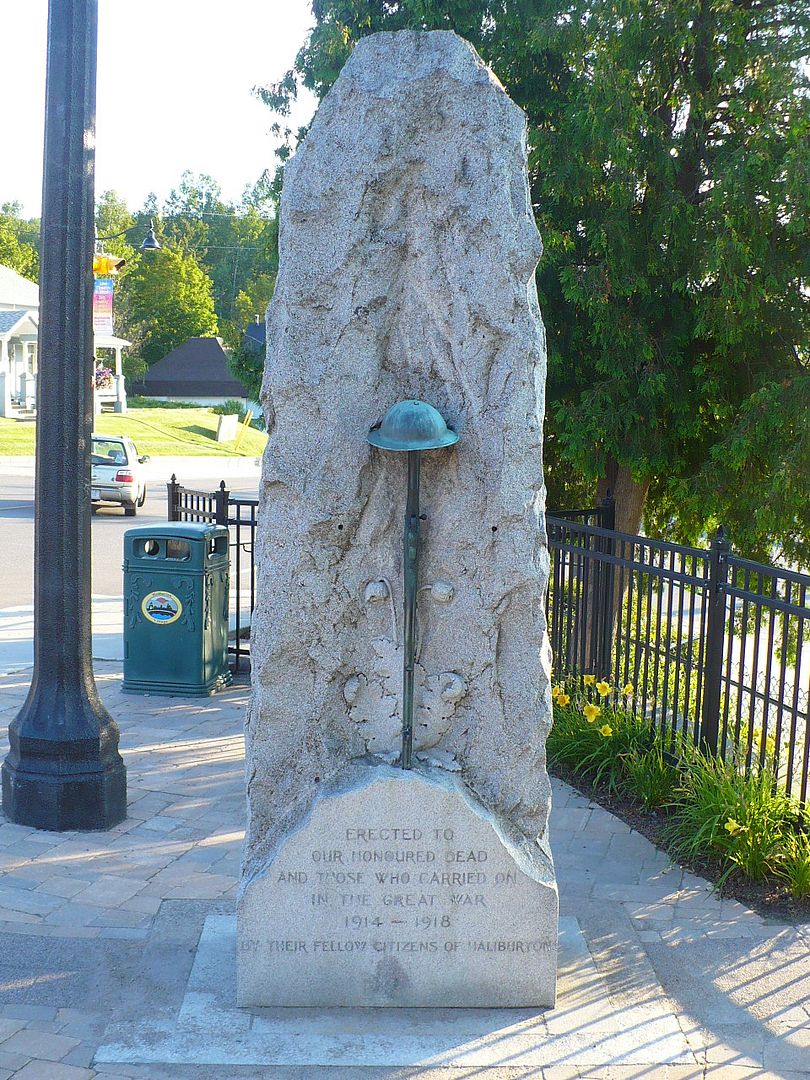 Location: Haliburton County N 45 02.742 W 078 30.684
On the north side of Highland Street, at the triangular corner of York Street.
The memorial in the village of Haliburton is found downtown on a widened part of the sidewalk. A very attractive and unique memorial, a tall stylized stone with a brass rifle and helmet adorn the front, while a brass plaque bearing the names of the men lost appears on the back.
Nearby the memorial are found a captured German machine-gun and a mortar, both of World War I vintage. A bench along the walkway provides a chance to rest and remember, or take in a pleasant view of the lakefront below.
Marker text:
Front:
ERECTED TO
OUR HONOURED DEAD
AND THOSE WHO CARRIED ON
IN THE GREAT WAR
1914 - 1918
BY THEIR FELLOW CITIZENS OF HALIBURTON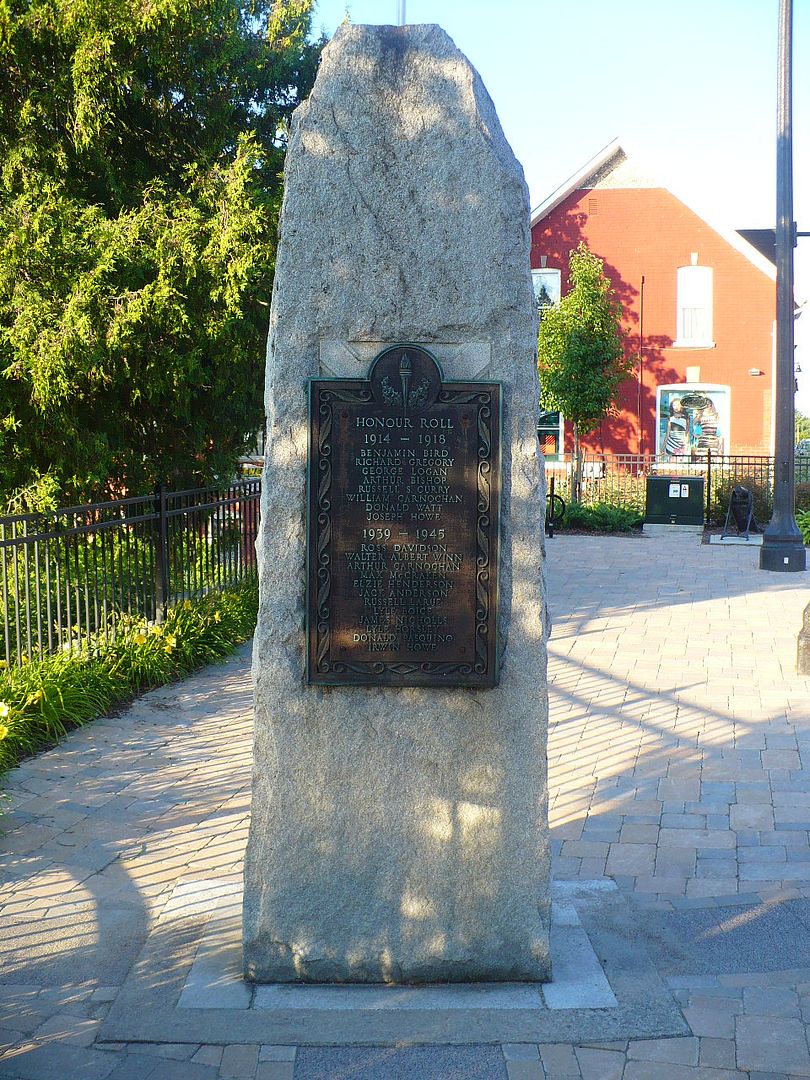 Rear:
HONOUR ROLL
1914-1918
BENJAMIN BIRD
RICHARD GREGORY
GEORGE LOGAN
ARTHUR BISHOP
RUSSELL S. CURRY
WILLIAM CARNOCHAN
DONALD WATT
JOSEPH HOWE
1939-1945
ROSS DAVIDSON
WALTER ALBERT WINN
ARTHUR CARNOCHAN
MAX McCRACKEN
ELZIE HENDERSON
JACK ANDERSON
RUSSELL LARUE
LYLE BOICE
JAMES NICHOLLS
LYLE HORSLEY
DONALD PASQUINO
IRWIN HOWE