Location: Peel Region N 43 35.768 W 079 36.008
At the entrance to the St. John's Dixie Cemetery, at 737 Dundas Street East.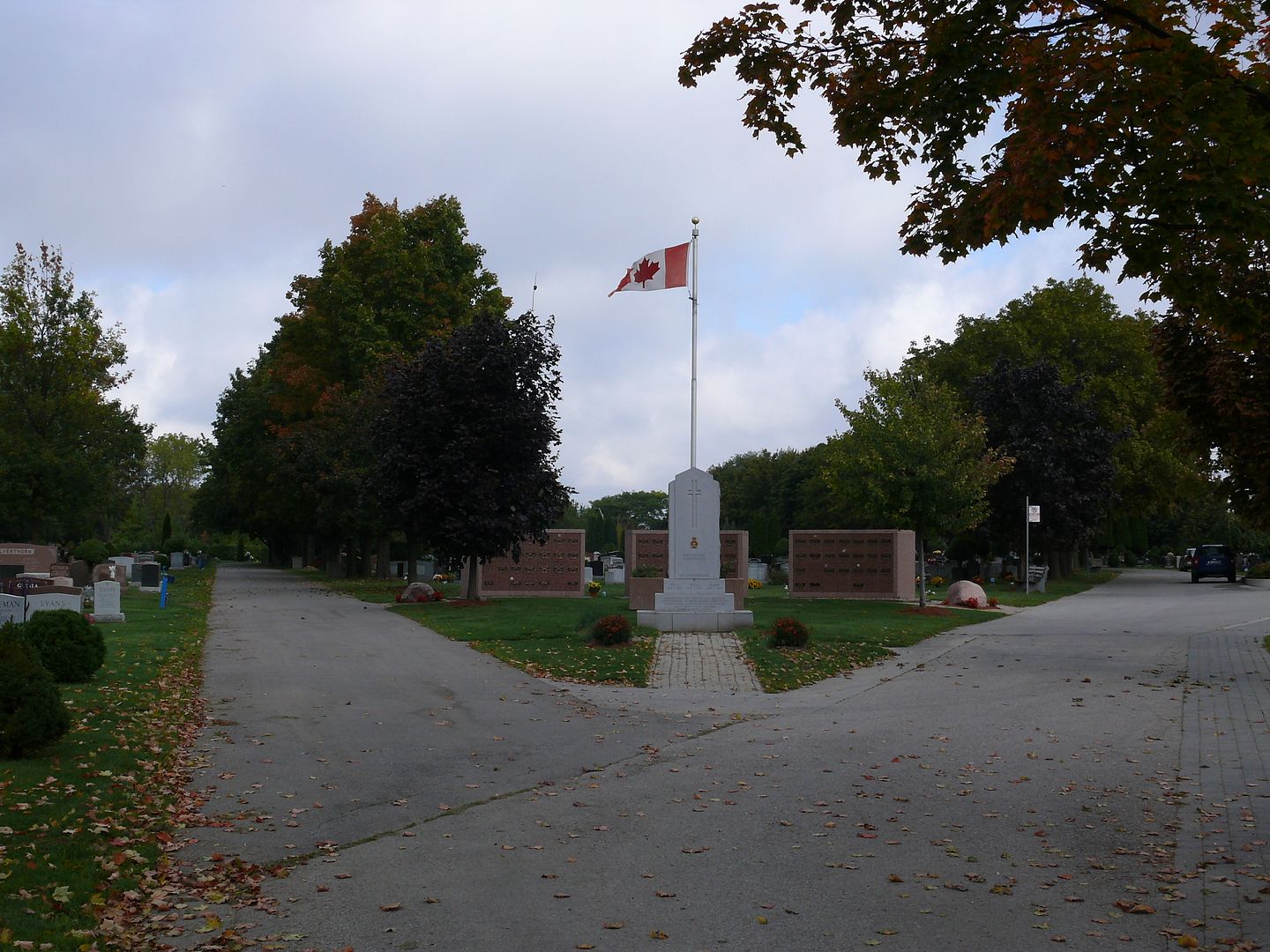 This touching memorial is located at the entrance to the St. John's Dixie Cemetery, once part of the village of Cooksville. Today, little remains of the village from the times prior to the 1940's, having been engulfed by the City Of Mississauga, and now only known as a small neighourhood of a much larger city. The area has been completely paved over and replaced by modern progress. Sadly, the men of Cooksville who died in the World Wars, would not recognize their village today. History has passed them by.
The memorial was erected in 2001 by the Cooskville Branch 582 of the Royal Canadian Legion, which thankfully remembers the past and the sacrifices of those who served, and to those who are interred in this cemetery, one of the few lasting remnants of a once proud village. Lest We Forget.
Marker text:
(Legion crest)
BRANCH 528
COOKSVILLE
LET THERE BE PEACE
WWI WWII KOREA
1914-1918 1939-1945 1950-1953
THIS MEMORIAL WAS ERECTED AND DEDICATED
ON NOVEMBER 11 IN THE MILLENIUM YEAR OF 2001
BY THE ROYAL CANADIAN LEGION BRANCH 528
AND ST. JOHN'S DIXIE CEMETERY
BY REV. ROBERT J. PAYTON