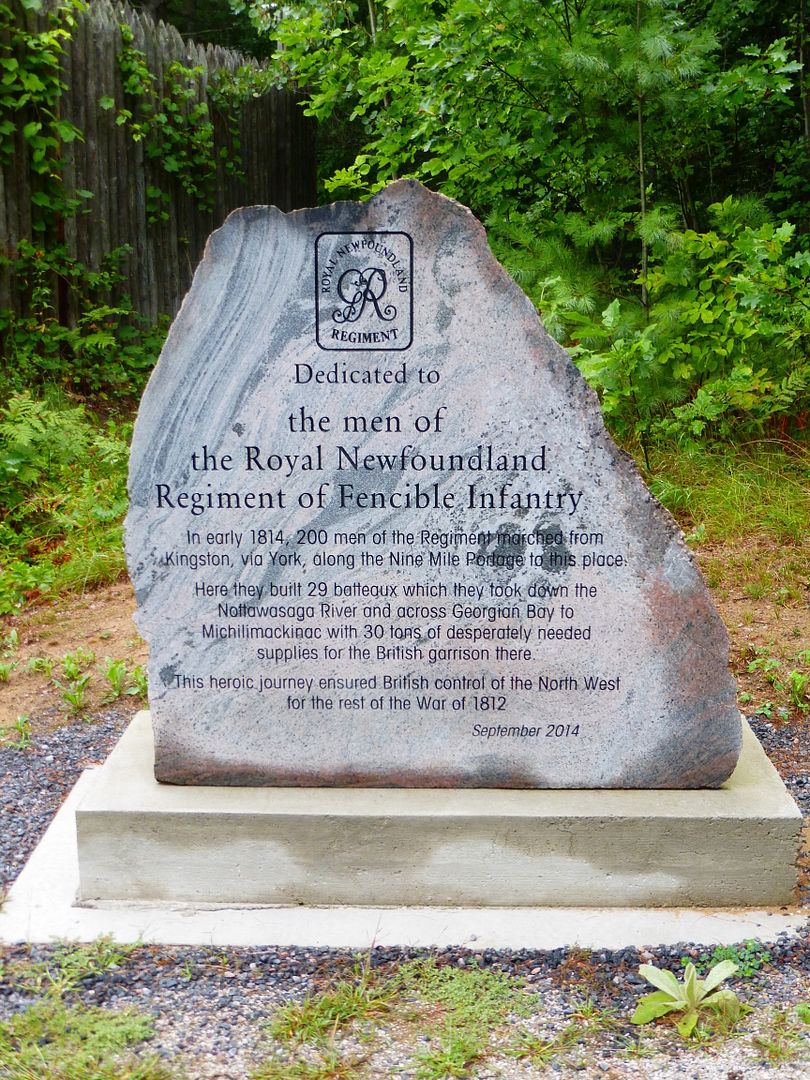 Location: Simcoe County
N 44° 23.706 W 079° 49.290
On the west side of Grenfel Road, south of Portage Trail, in the conservation area.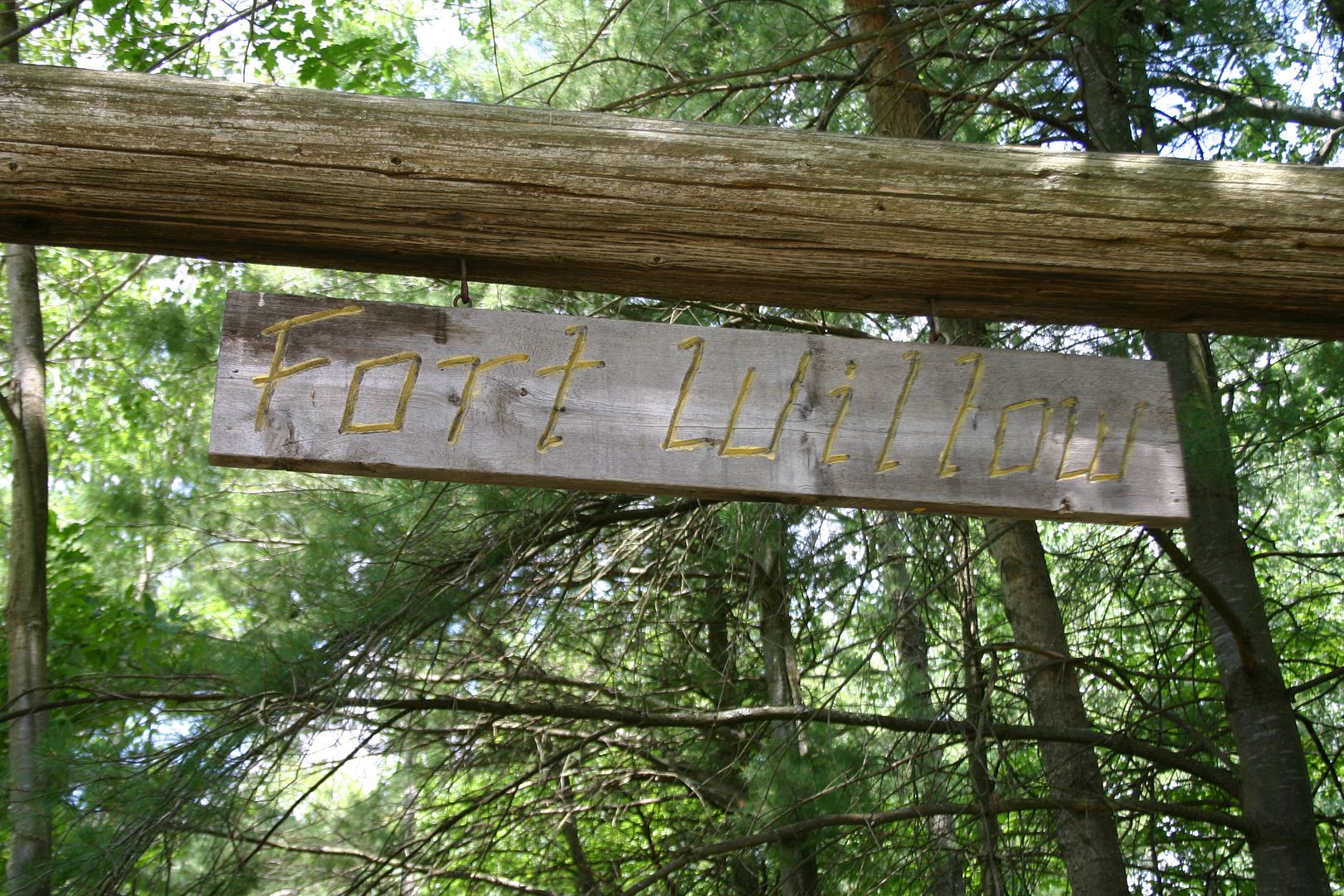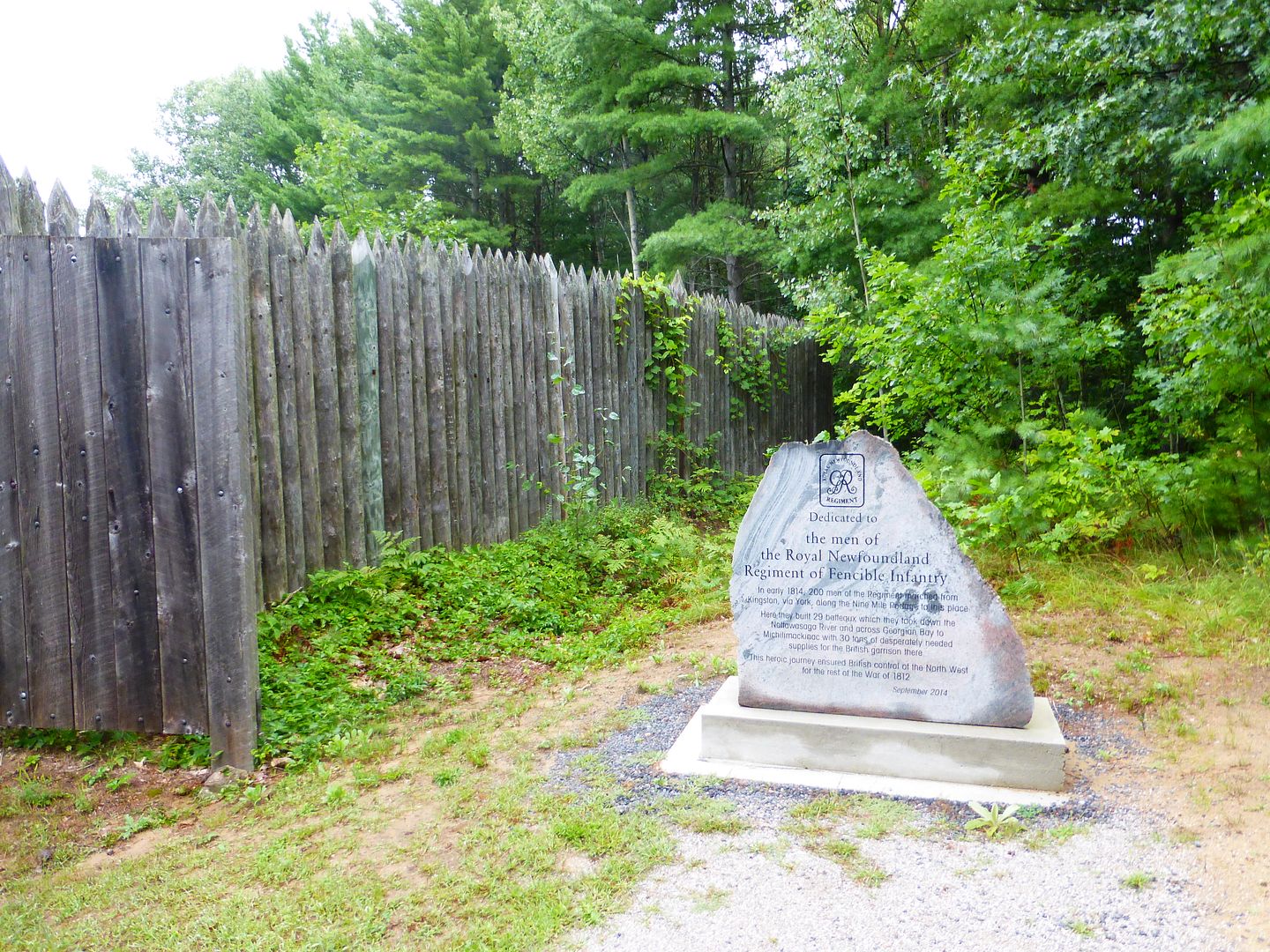 During the War of 1812, the Nine Mile Portage from Kempenfelt Bay to Willow Creek formed part of the vital route, via Yonge Street, Lake Simcoe, the Nottawasaga River and Georgian Bay which linked Upper Canada with the British posts on the upper Great Lakes. Here, beside the Minesing Swamp and 2 km from the landing on Willow Creek, were stored the hundreds of tonnes of military supplies and trade goods that maintained the western posts during 1814-15 and the years immediately following. The depot ultimately included some eight log structures built by the military authorities or fur trading companies, and was surrounded by a palisade measuring roughly 85 by 58 metres. *from Ontario Historical Plaque.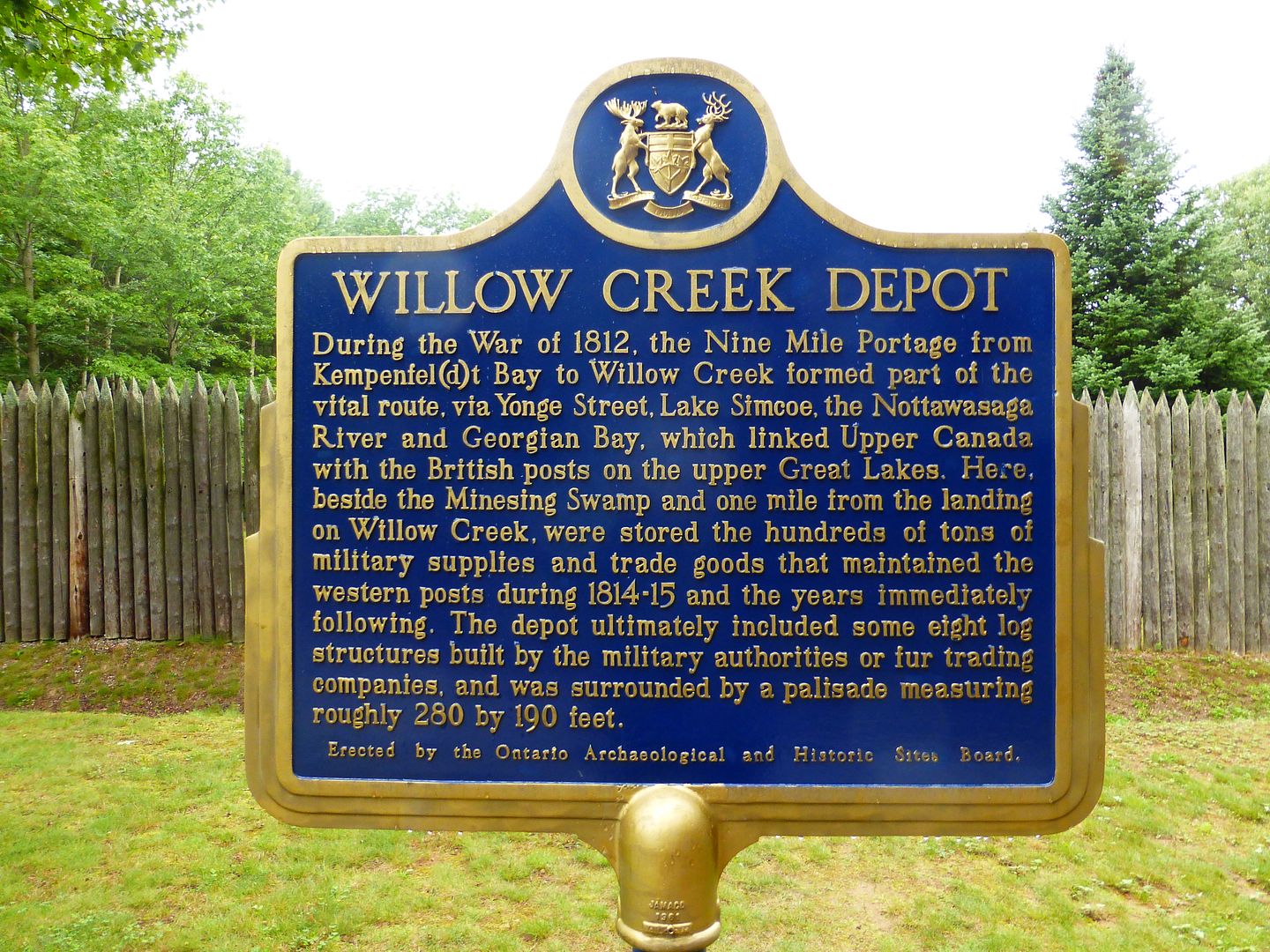 In September of 2014, a memorial was erected to honour the Royal Newfoundland Regiment of Fencible Infantry, who were stationed at this supply fort, built 29 batteaux boats, and re-supplied other British posts as far as Fort Michilimackinac near Sault Ste. Marie. The Newfoundlanders played a key role in the defence and supply of the North-West during the duration of the War of 1812. It is said that many famous military men and even explorer Sir John Franklin passed through this small depot.
Today, Fort Willow is part of a conservation area. People are welcome to hike along the trails, see the re-built palisades, read about the various buildings and facilities that are found here. An effort has been made to re-construct the fort and educate youth with various programs. Occasionally re-enactments are held to commemorate the depot, and those that where stationed here.
Marker text:
(ROYAL NEWFOUNDLAND REGIMENT crest)
Dedicated to
the men of
the Royal Newfoundland
Regiment of Fencible Infantry
In early 1814, 200 men of the Regiment marched from
Kingston, via York, along Nine Mile Portage to this place.
Here they built 29 batteauxwhich they took down the
Nottawasaga River and across Georgian Bay to
Michilimackinac with 30 tons of desperately needed
supplies for the British garrison there.
This heroic journey ensured British control of the North West
for the rest of the War of 1812
September 2014