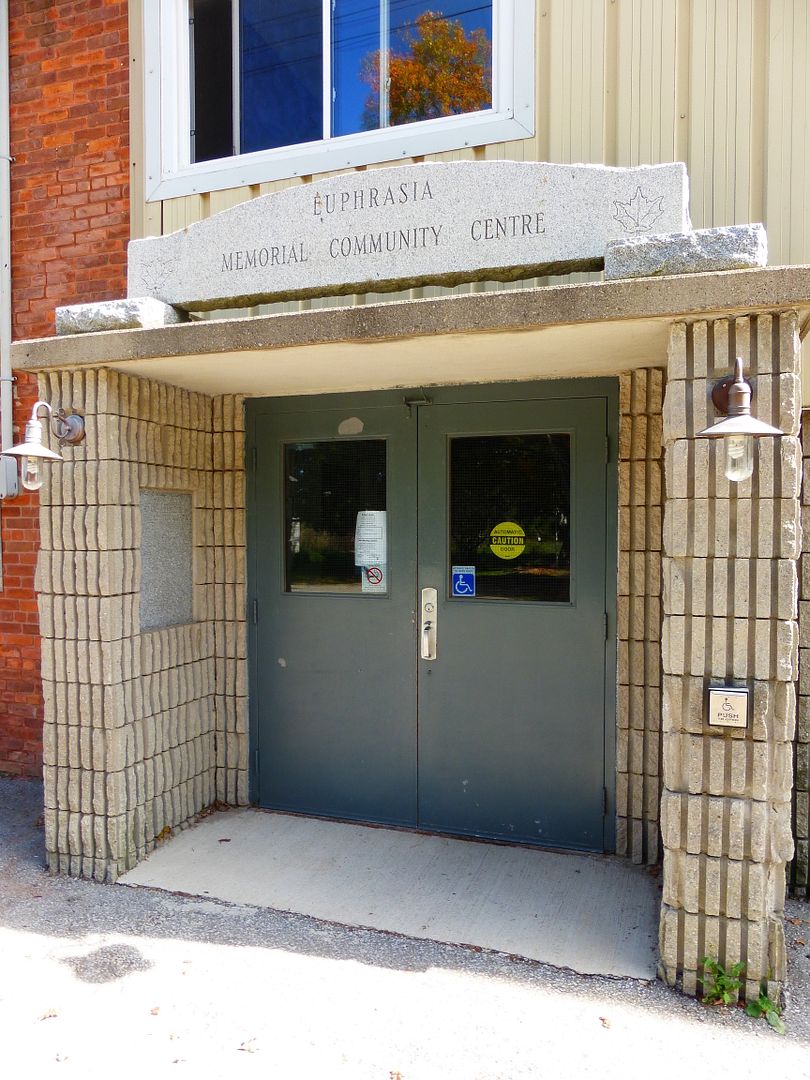 Location: Grey County

N 44° 27.963 W 080° 35.421
At the entrance to the arena, on the 7th Line, just south of County Road 32.
The Euphrasia Memorial Community Centre was dedicated in 1971 to honour those from Euphrasia Township, who lost their lives in the World Wars. The meeting hall and arena are found in the small village of Rocklyn, and represents everyone from the community and township area. As is the case with so many of the small farming communities, the list of names of men who were lost is astoundingly long considering the population of the area. The sacrifice made to their country must have been devastating at home, to lose so many men in the prime of their lives.
The memorial plaques with the names of the local heroes are located at the entrance to the arena. I had observed that when the doors are open, the plaques are almost hidden, and therefore all the fine citizens that pass through the doors, pass these names of the brave, in most likelihood, pass without taking notice of the sacrifice given by their predecessors. I still thank the community for recognizing the names of those who gave us our freedom.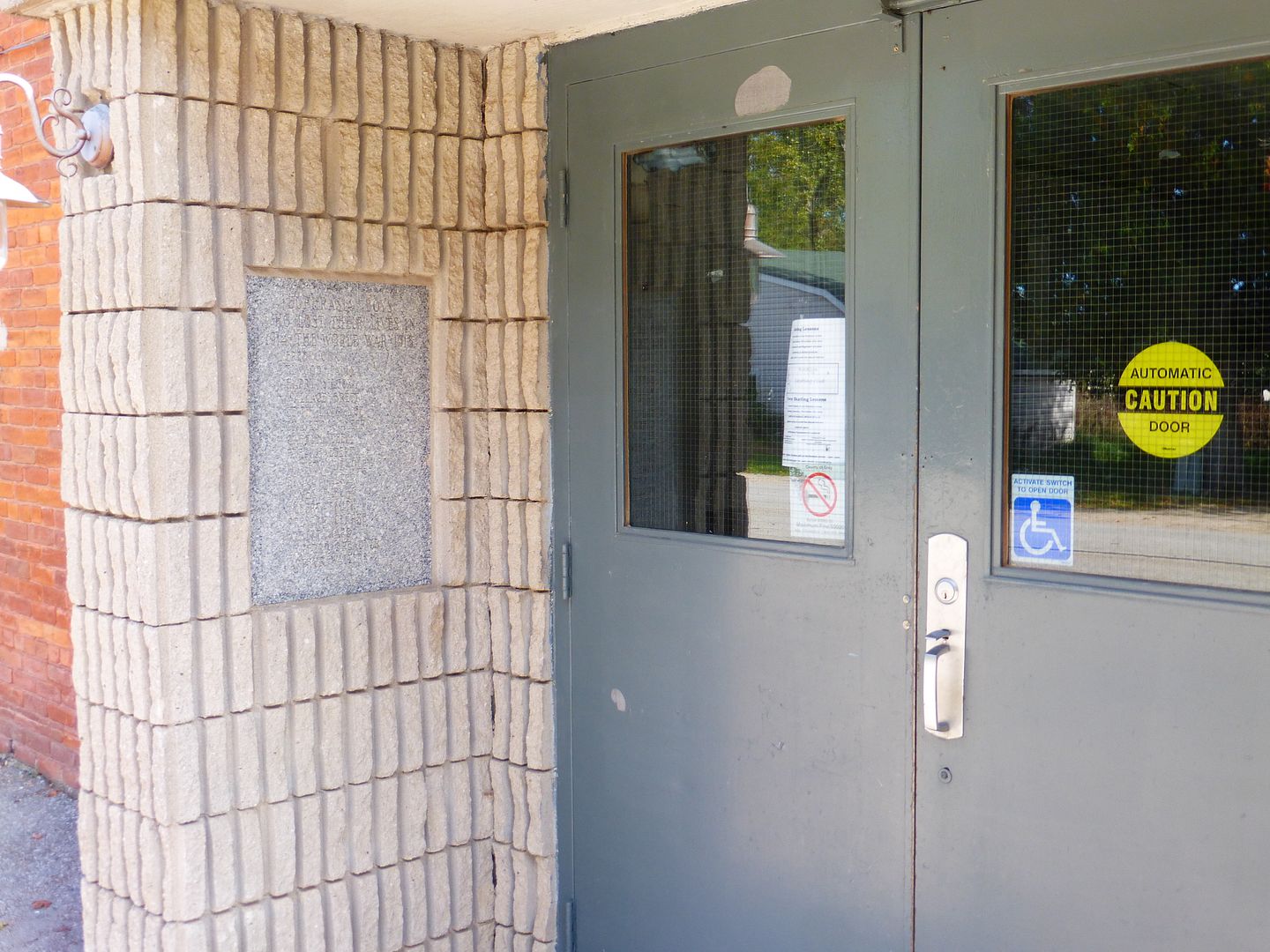 Marker text:
Left side:
EUPHRASIA BOYS
WHO LOST THEIR LIVES IN
1914 THE WORLD WAR 1918
FRED COOK
ELWOOD FALLS
HARRY SILCOX
WALLACE BRETT
LEITH LAWRENCE
STANLEY WALTERS
GABRIEL LEE
FRED HALBERT
MATHEW BRADLEY
BRUCE WALKER
JAMES RABY
ALBERT SMITH
PRESTON CLARKE
ALBERT WARD
SANFORD BREADNER
ARTHUR WALTERS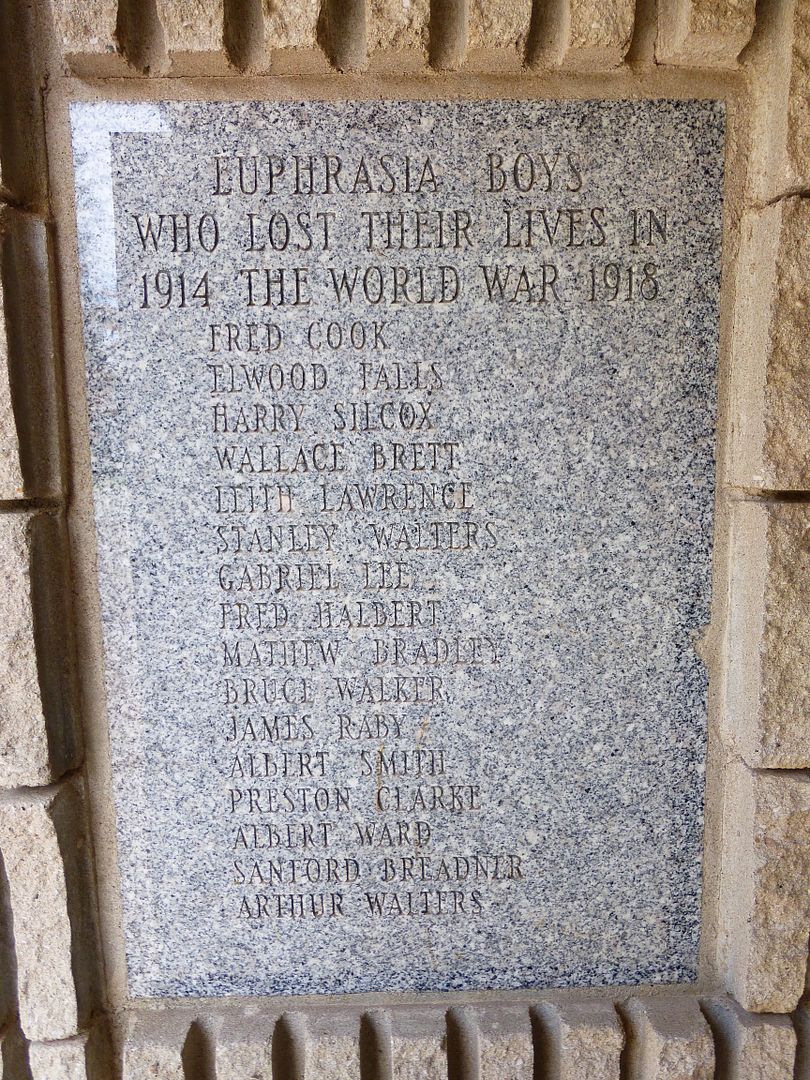 Right side:
EUPHRASIA BOYS
WHO LOST THEIR LIVES IN
1939 THE WORLD WAR 1945
ALBERT E. BROWN
ELROY BOYLE
ALVIN CAMERON
JACKSON COOK
ARTHUR DOHERTY
HARRY HIRVONEN
ALVIN HUTCHINSON
WALLACE WYVILLE
ROBERT WHITE