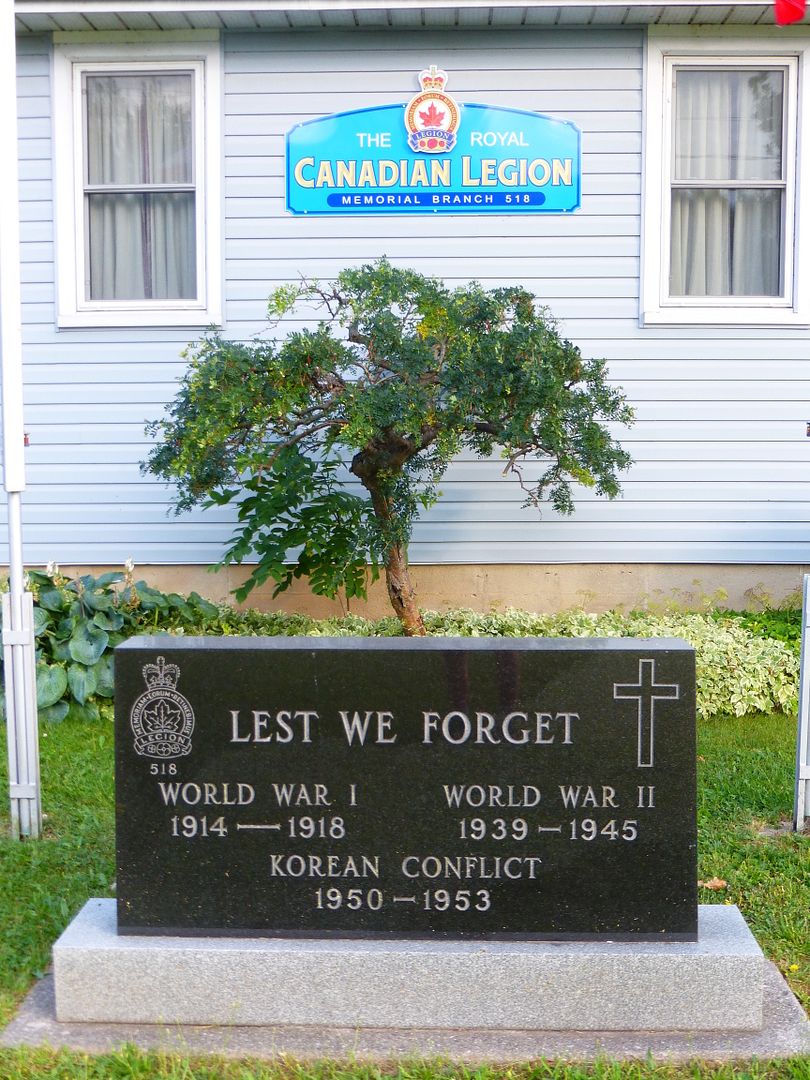 Location: Oxford County N 43 19.108 W 80 50.623
On the south side of County Road 26, near the west side of town, in front of the Legion.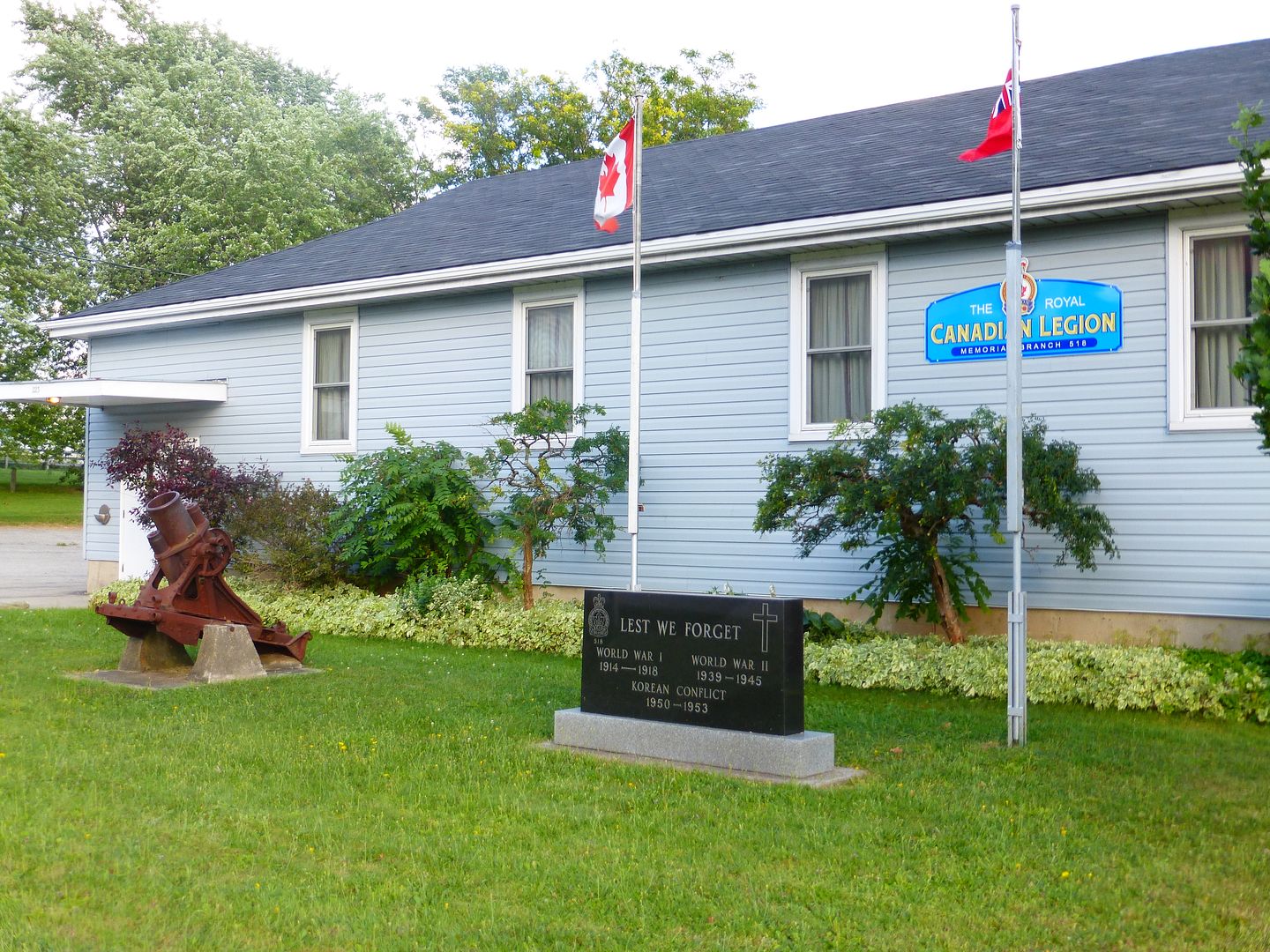 This memorial is found in front of Royal Canadian Legion Memorial Branch 518, alongside a large and rusty mortar. The memorial itself honours the major conflicts of the 20th century, neat and tidy and well maintained. I do not have any information on the mortar, which I assume is a German piece, claimed as a war prize. The mortar could use some paint and care, but otherwise this memorial and its Legion are proud members of the Tavistock community.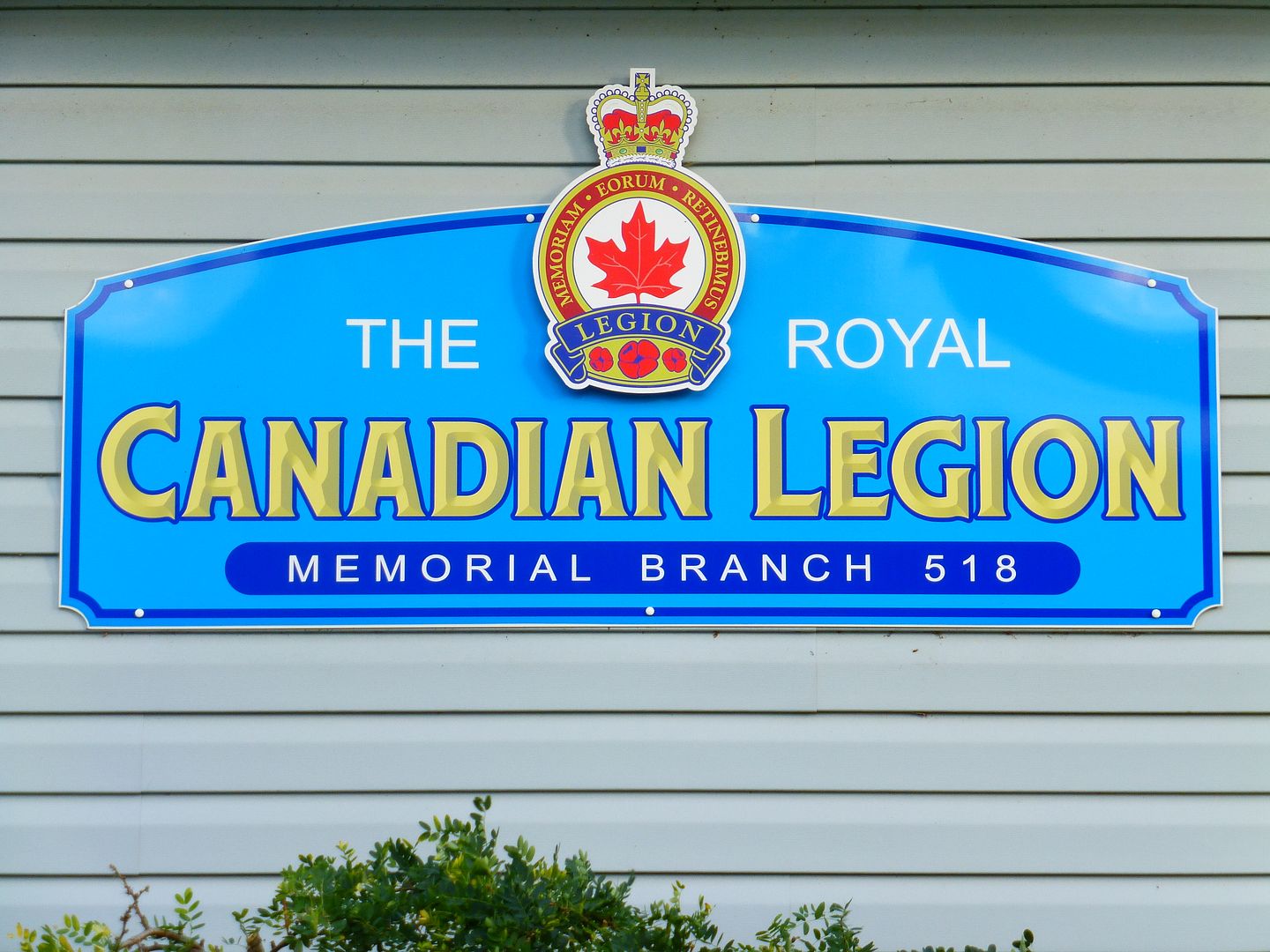 Marker text:
LEST WE FORGET
WORLD WAR I
1914 - 1918
WORLD WAR II
1939 - 1945
KOREAN CONFLICT
1950 - 1953