Location: Renfrew County N 45 08.379 W 77 16.504
At the corner of Highway 28 and Bridge Street, in the church yard.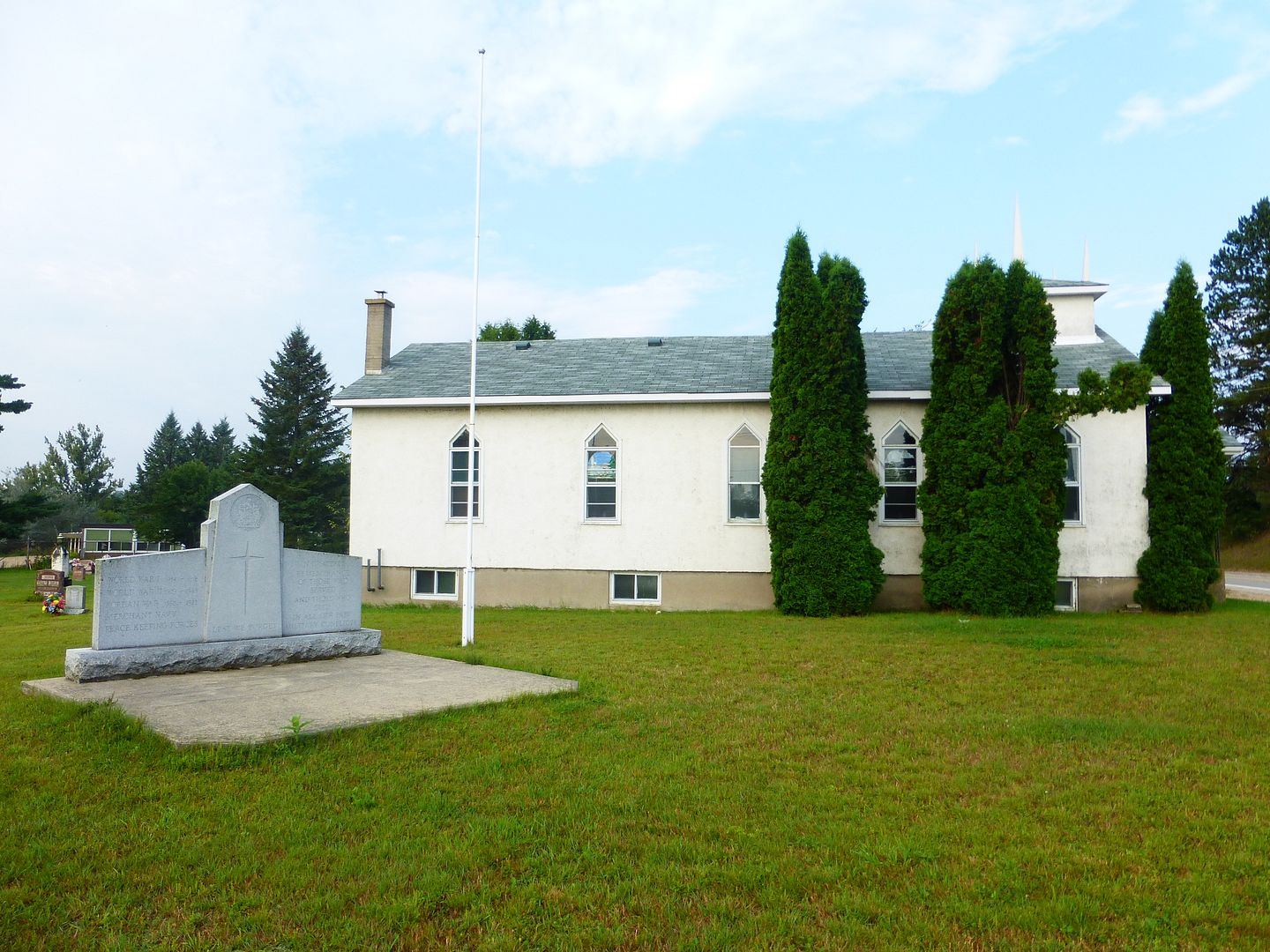 This memorial is a reminder of the dedication of local citizens and members of the Legion, to honour those who served and died in the name of our country. The memorial located here, beside St. Luke's United Church, was dedicated by the Royal Canadian Legion Branch #328, of Northbrook Ontario, along with heartless work and devotion by member James Wright, as well as local communities. A side plaque is dedicated to Mr. Wright and the Legion, for making this cenotaph a reality. Thank you to all who made it possible.
Marker text:
LEST WE FORGET
WORLD WAR I 1914 - 1918
WORLD WAR II 1939 - 1945
KOREAN WAR 1950 - 1953
MERCHANT NAVY
PEACE KEEPING FORCES
IN GRATEFUL
REMEMBRANCE
OF THOSE WHO
SERVED
AND THOSE WHO
DIED
IN ALL OUR PAST
MILITARY CONFLICTS