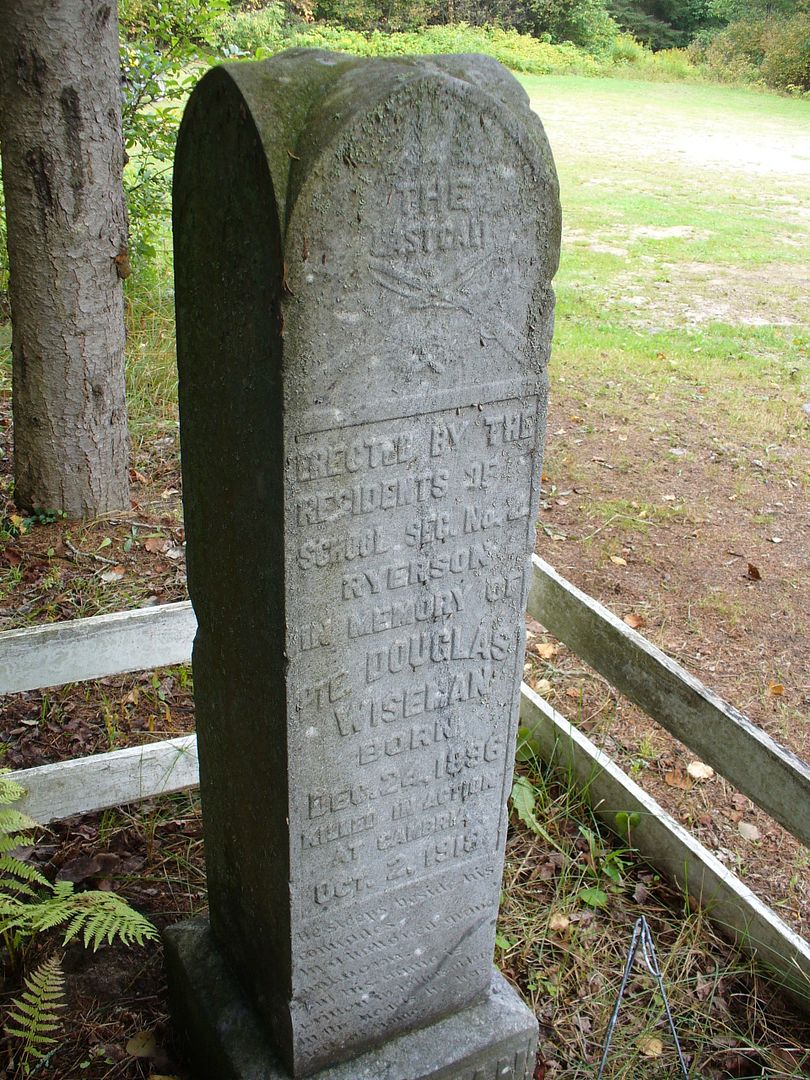 Location: Parry Sound District N 45° 36.306 W 079° 27.547
On the grounds of the museum, north side of Midlothian Road.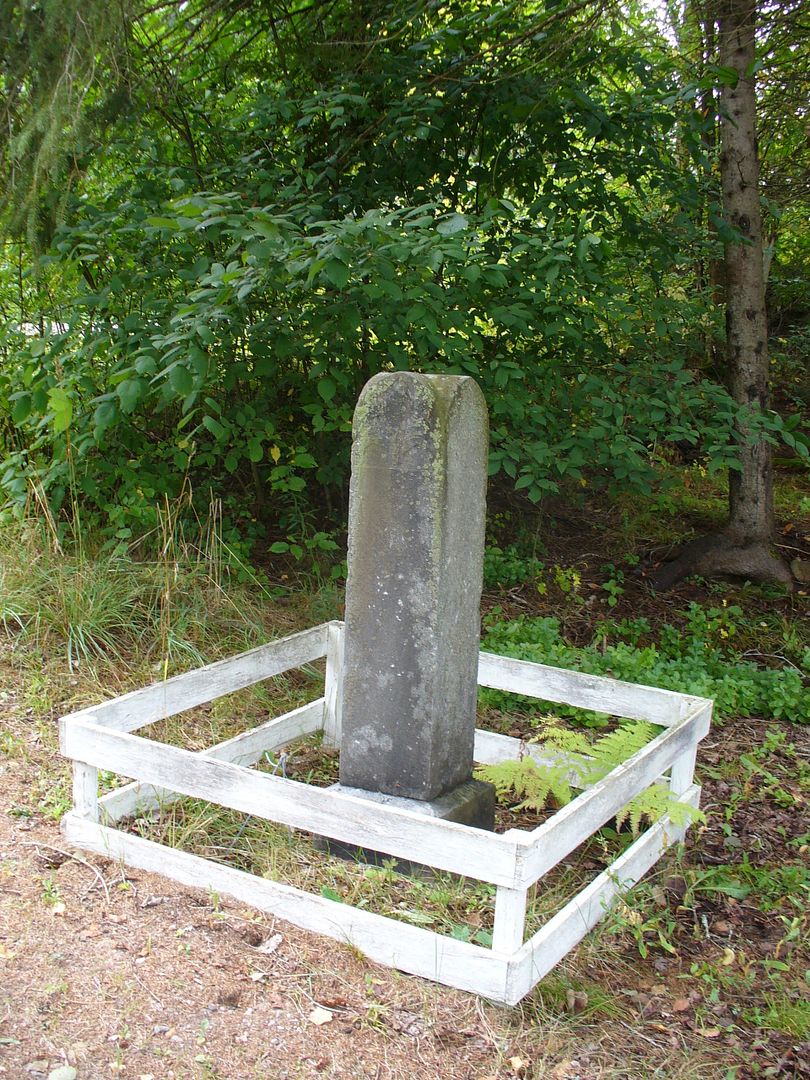 I was always very impressed that a small community like this would still go to the trouble to raise a memorial for one lone soldier, who fought and died in the Great War. The memorial was erected by the residents of Ryerson Township, for a young man, Douglas Wiseman, who had attended this one room school in his youth.
,
and a few short years later, died in action at Cambrai.
The school is now the home of the Burk's Falls and District Horticultural Society Museum. Private Wiseman was a member of the 102nd Battalion of the Canadian Infantry. He is buried in Bucquoy Road Cemetery in France.
Marker text:
THE
LASTCALL
ERECTED BY THE
RESIDENTS OF
SCHOOL SEC. No. 4
RYERSON
IN MEMORY OF
PTE DOUGLAS
WISEMAN
BORN
Dec.24,1896
KILLED IN ACTION
AT CAMBRIA
Oct. 2, 1918
He sleeps beside his
comrades
in a hallowed grave
unknown
but his name is
written in letters of love
in the hearts he has
left at home