Location: Wellington County N 43 33.643 W 080 12.467
In front of the Legion, at 57 Watson Parkway South.
A simple yet very nice memorial, courtesy of the Royal Canadian Legion John McCrae Memorial Branch #234. The Legion building and the memorial both seem to be a fairly recent construction (2004), both are well-kept and continuing a proud tradition of serving the community and remembering those who served and gave their lives.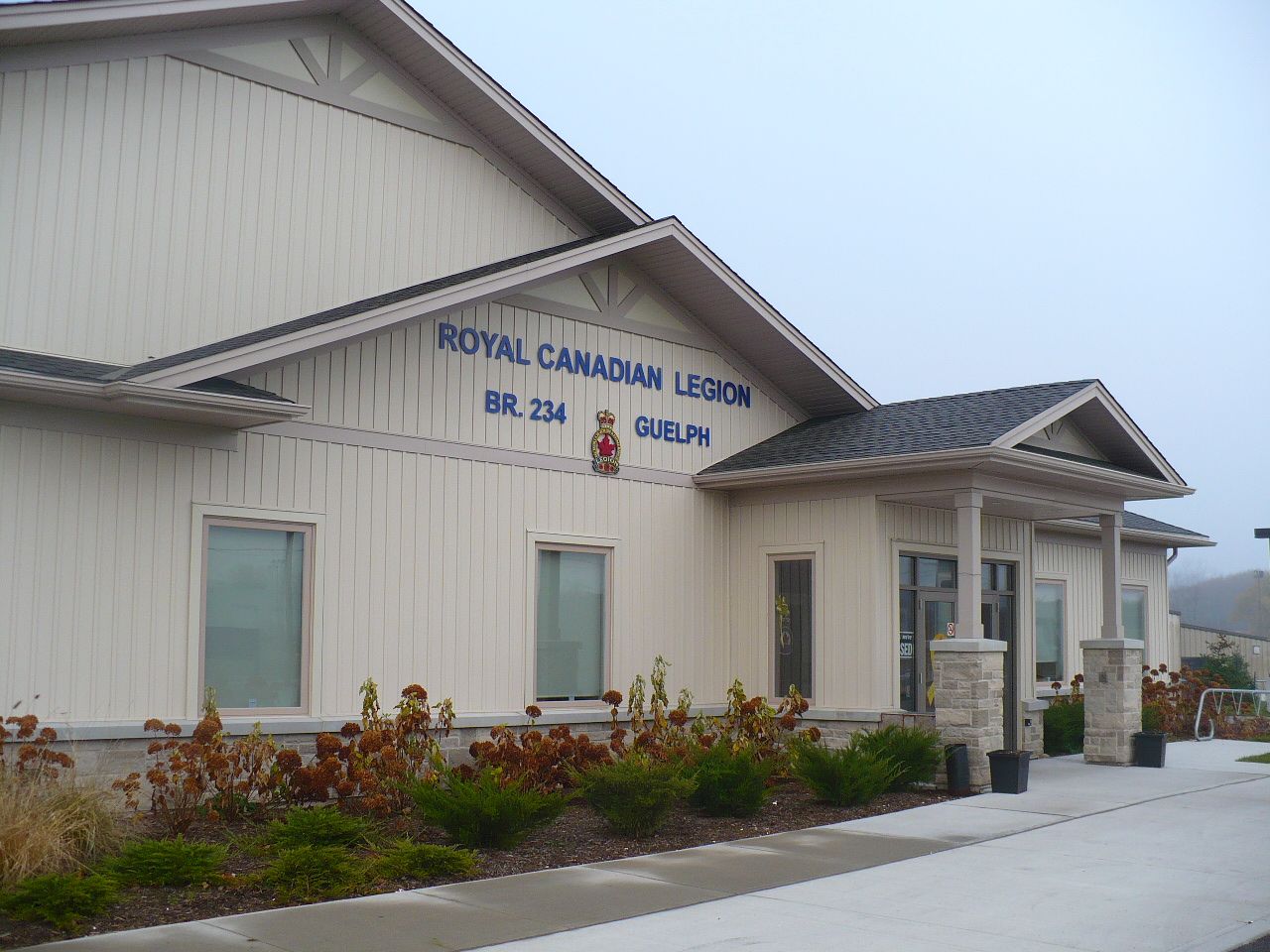 Marker text:
LEST WE FORGET
(Legion crest)
TO HONOUR THOSE
WHO HAVE SERVED
ON SEA
BY LAND
IN THE AIR
DEDICATED
6TH JUNE, 2004
60TH ANIVERSARY
OF D-DAY