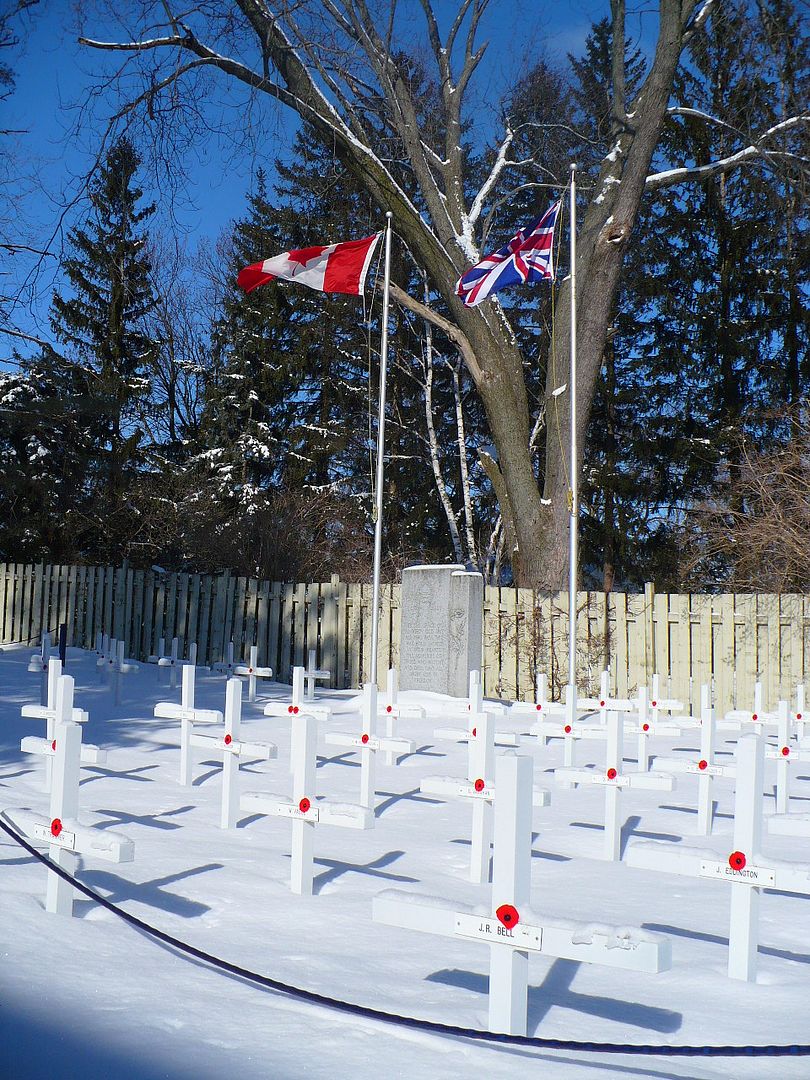 Location: York Region N 43 58.286 W 079 13.908
Found in the cemetery, west of Reesor Road, opposite the Memorial Chapel.
The flags of Canada and Great Britain fly high over the crosses below. This quaint Legion cemetery honours those who served and died in the fight for freedom. Each cross bears the name of a local hero, and the central stone marker gives thanks to those who we will remember.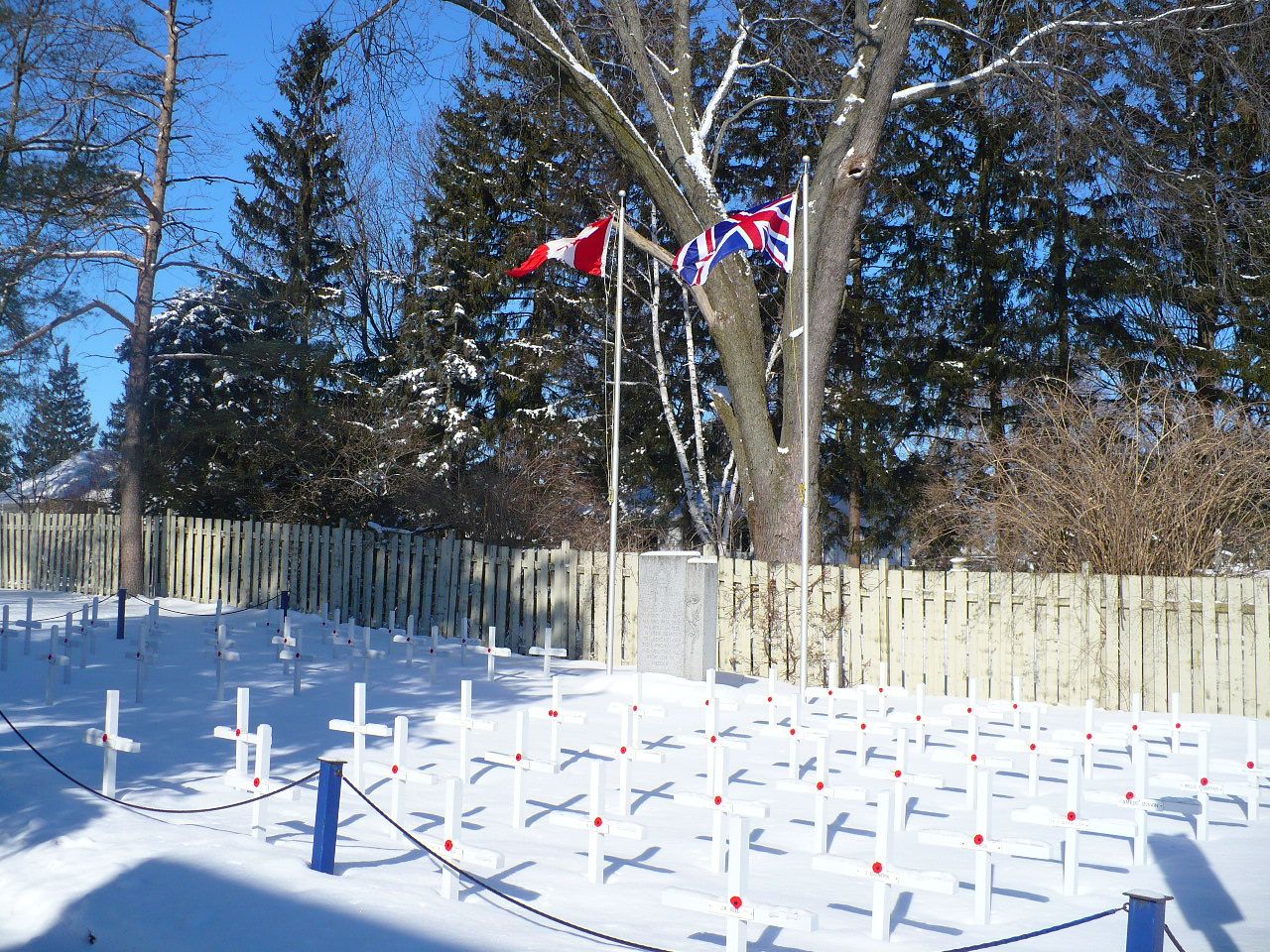 Marker text:
(Legion Crest)
LEST WE FORGET
BY THE GRACE OF
ALMIGHTY GOD, MAY
ALL WHO PASS THIS
WAY, HOLD SACRED
IN THEIR HEARTS
THE MEMORIES OF
THOSE WHO FOUGHT
AND DIED, THAT ALL
MIGHT LIVE IN
FREEDOM