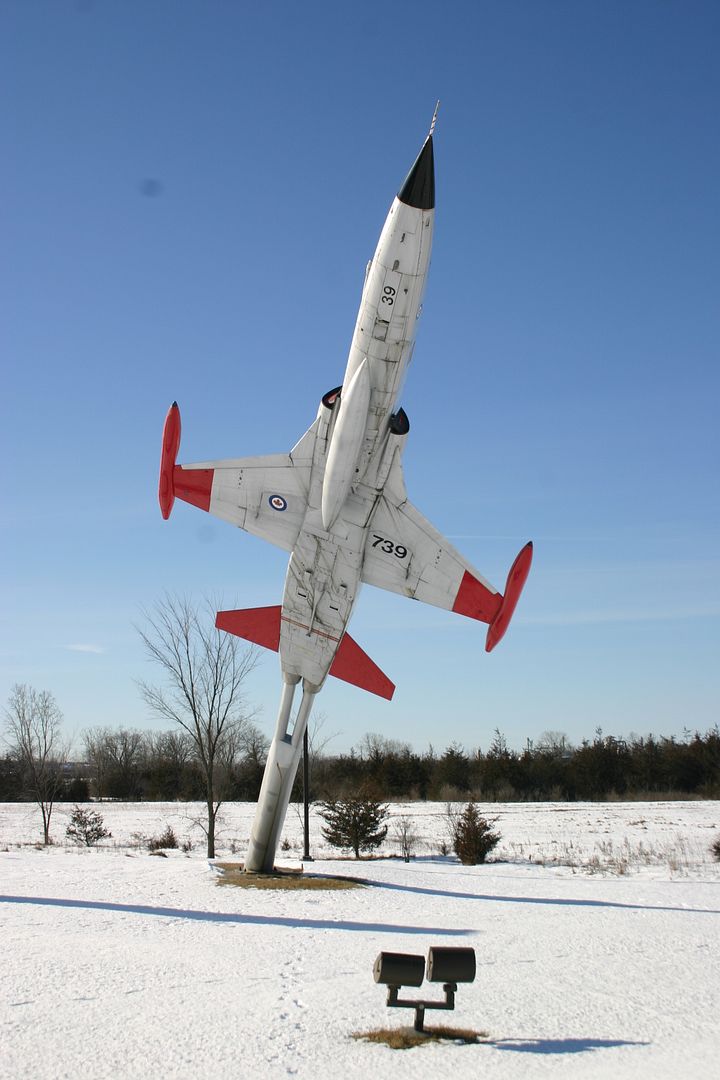 Location: Hastings County N 44° 07.853 W 077° 35.000
Easily seen from Highway 401, at the southwest corner of the Glen Miller Road/Sidney Street exit. Behind the Holiday Inn off Sidney Street.
Dedicated in 1995, by the RCAF Memorial Museum, which is located nearby at CFB Trenton. The aircraft is a sleek CF-116A/F5 Freedom Fighter. A beautiful piece of equipment, almost like a sculpture against the blue skies.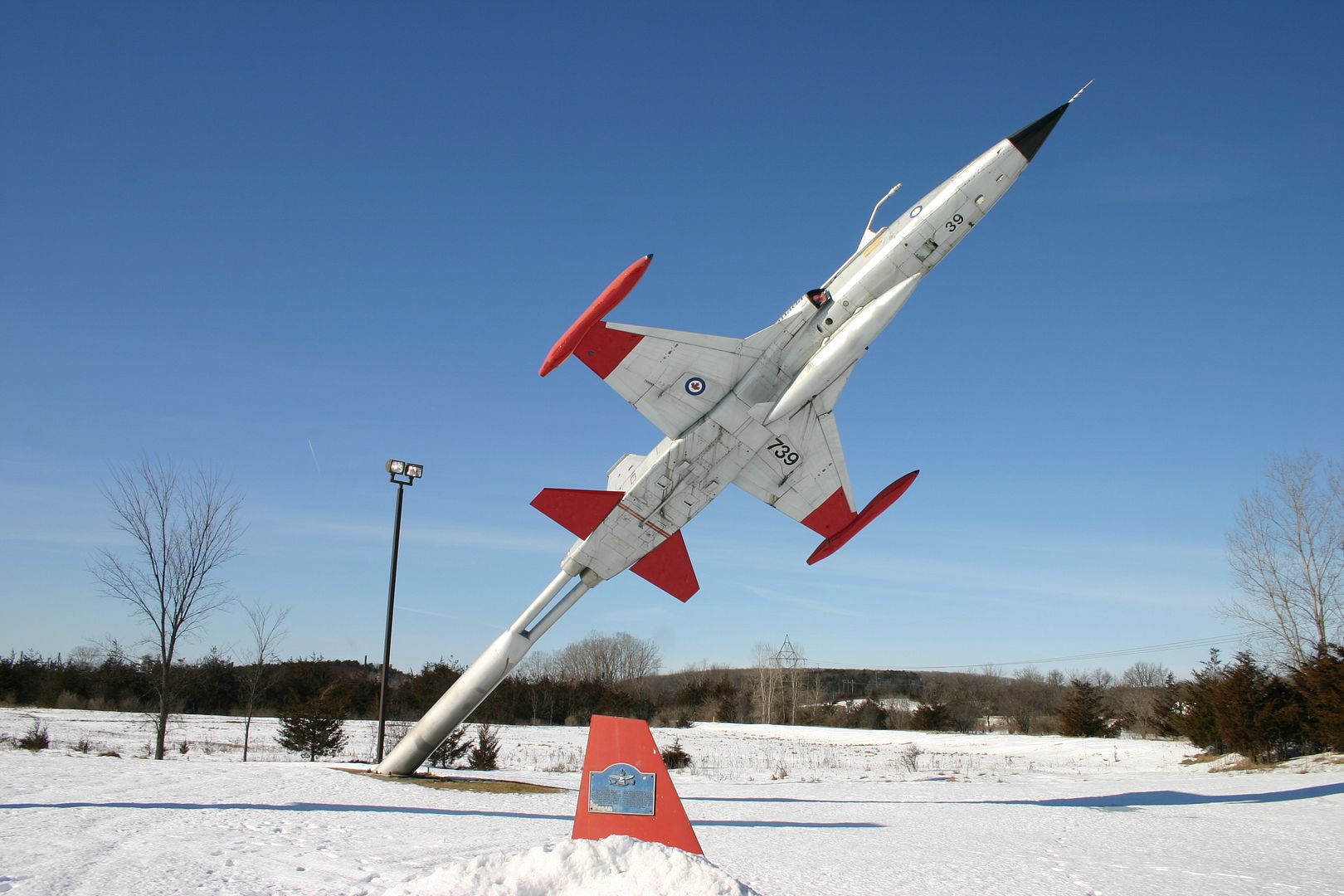 Marker text:
THIS AIRCRAFT WAS PLACED HERE BY THE
RCAF MEMORIAL MUSEUM
AS A MEMORIAL TO ALL THOSE AIRMEN AND
AIRWOMEN WHO SERVED IN THE AIR FORCES
OF CANADA. IT IS ESPECIALLY DEDICATED
TO ALL THOSE WHO GAVE THEIR LIVES
WHILE IN THAT SERVICE.
WE SHALL REMEMBER THEM
DEDICATED 6 MAY, 1995