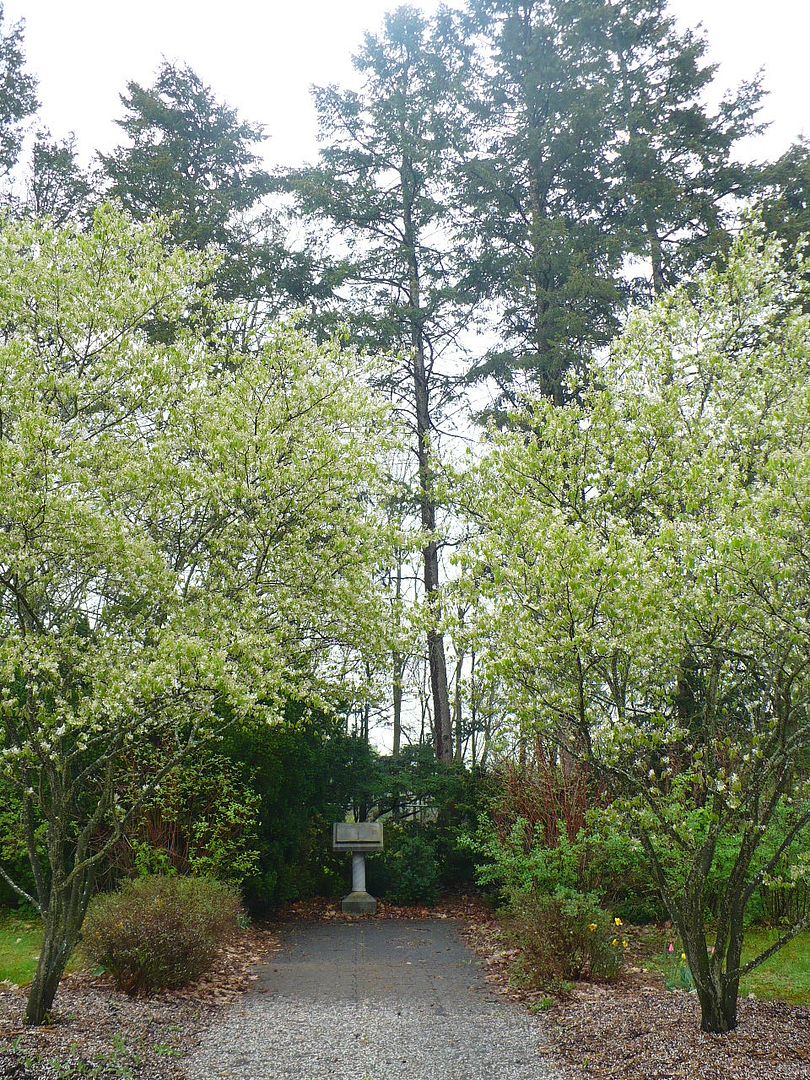 Location: Waterloo Region N 43 28.900 W 080 28.386
Found at the back of the small cemetery at 76 Bloomingdale Road North.
This memorial, found in Bridgeport Cemetery is dedicated to those of the village who died in the First and Second World Wars. It was made possible by a group of local residents and the Bridgeport Women's Institute, who unveiled this unique Book of Remembrance on June 29th, 1947. A pleasant walk around the cemetery will also reveal gravestones of other veterans of the wars. The village of Bridgeport, on the east shore of the Grand River, is now part of the larger city of Kitchener-Waterloo.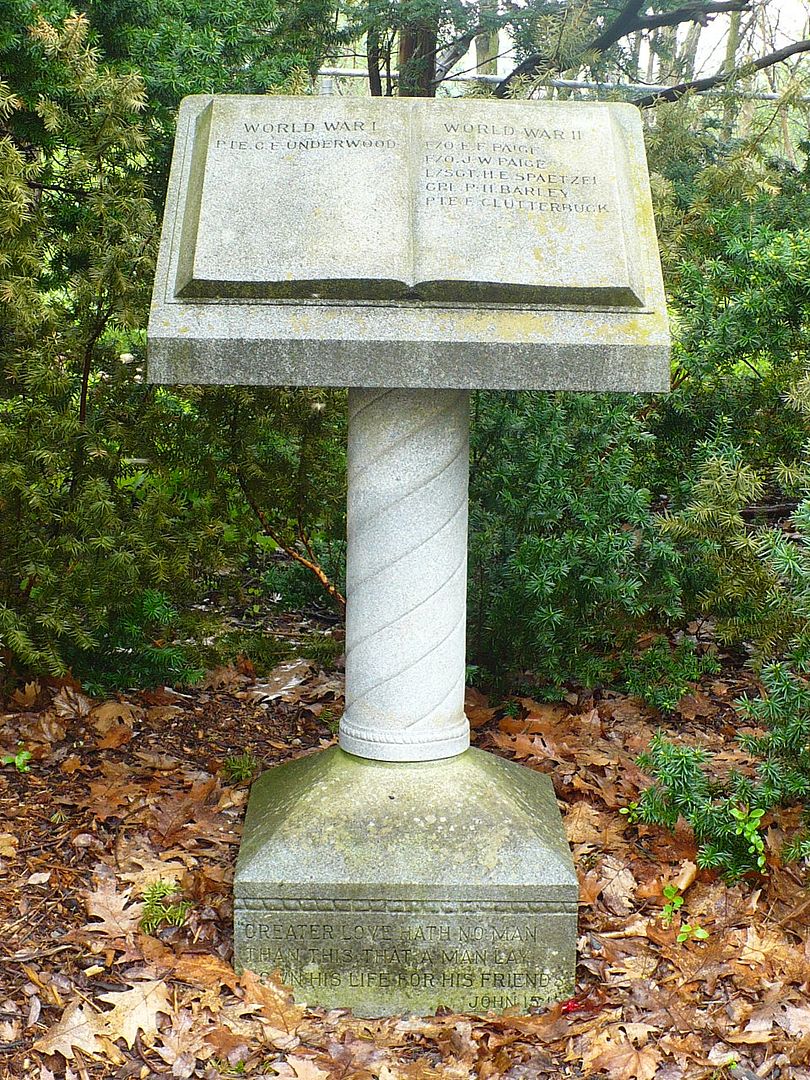 Marker text:
Top:
WORLD WAR I
PTE. C.E. UNDERWOOD
WORLD WAR II
F/O. C.E. PAIGE
F/O. J.W. PAIGE
L/SGT. H.E. SPAETZEL
CPL. P.H. BARLEY
PTE. F. CLUTTERBUCK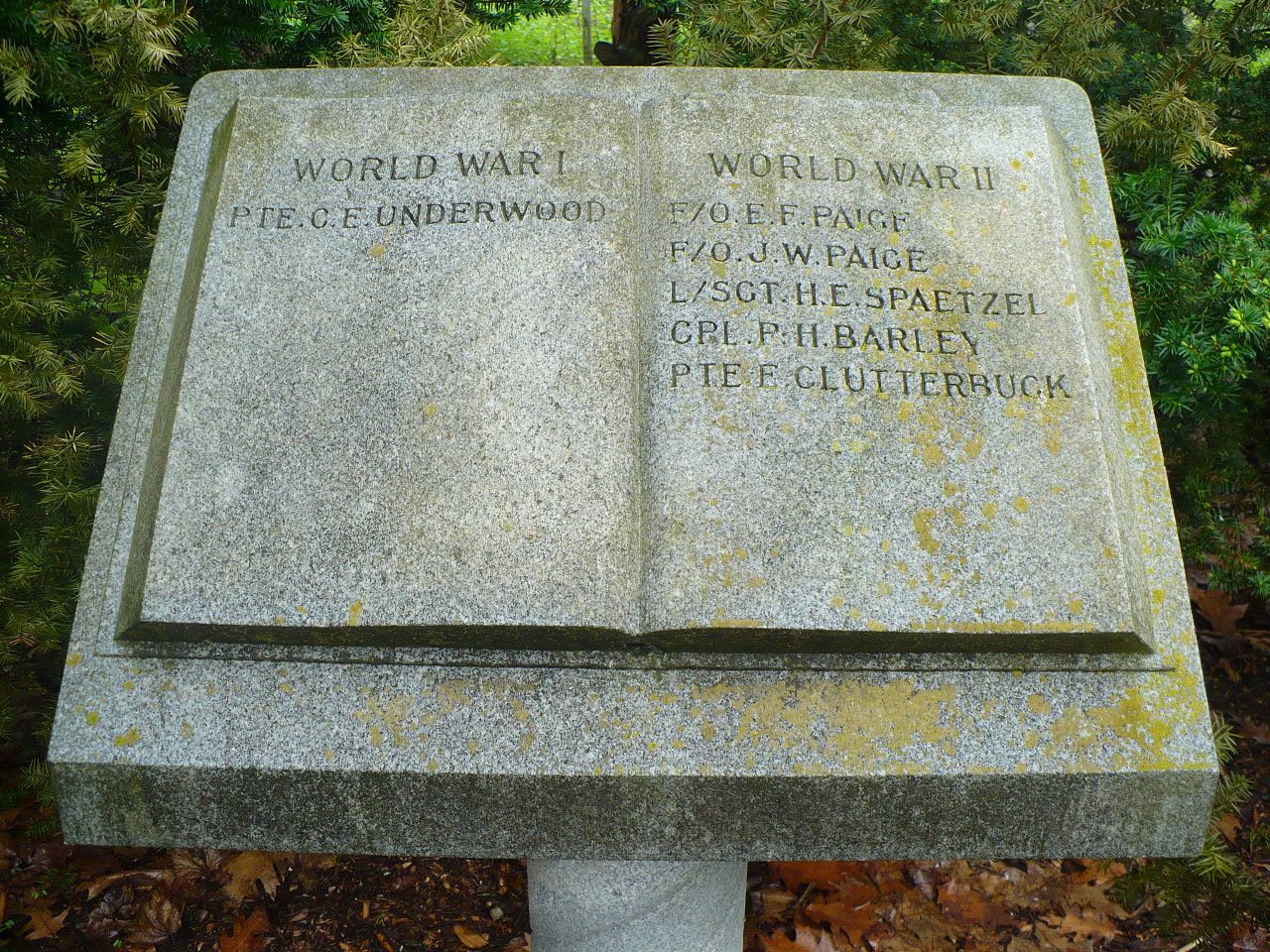 Base:
"GREATER LOVE HATH NO MAN
THAN THIS, THAT A MAN LAY
DOWN HIS LIFE FOR HIS FRIENDS."
JOHN 15.18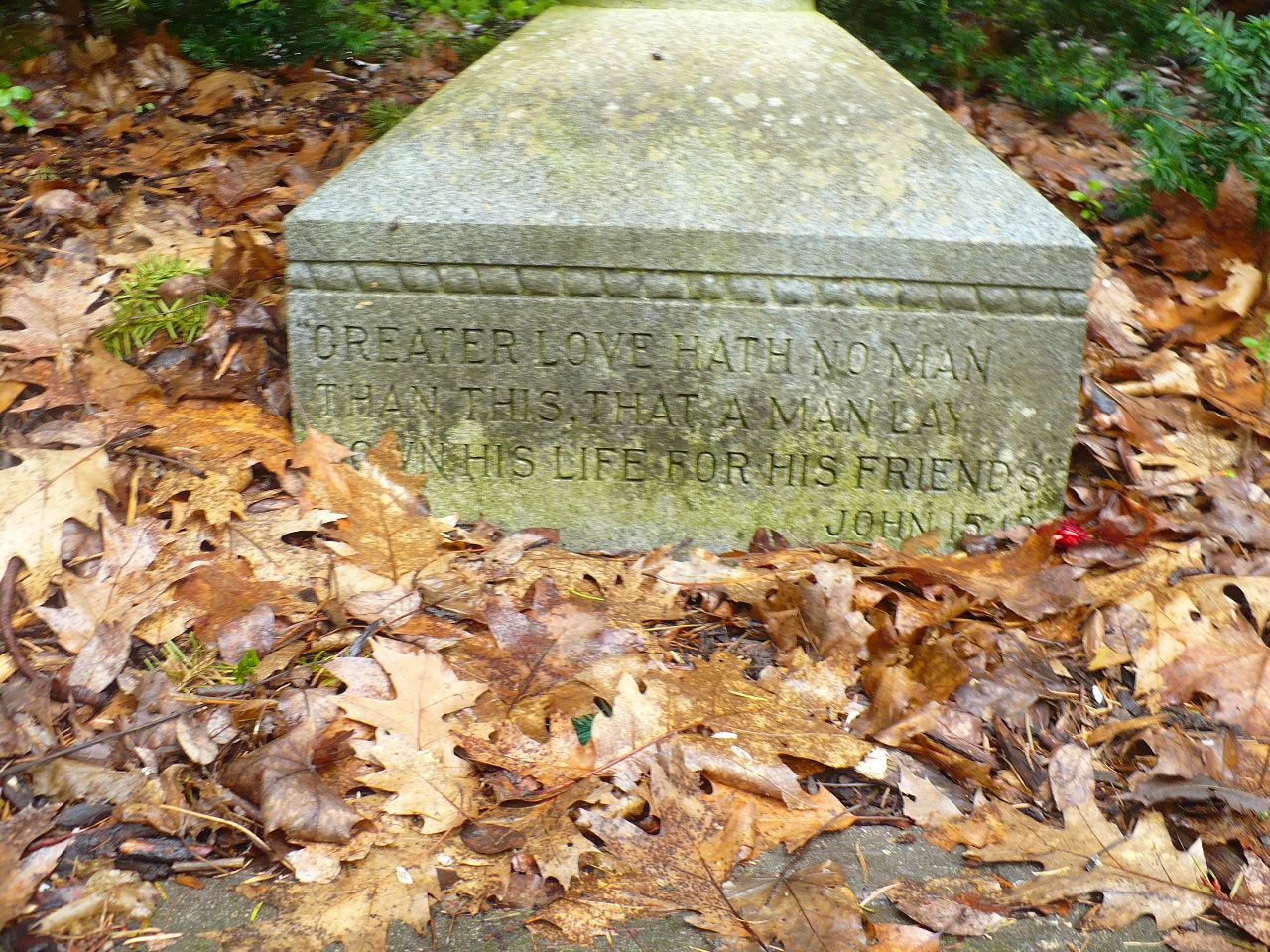 Stone on walkway:
BOOK
OF
REMEMBRANCE