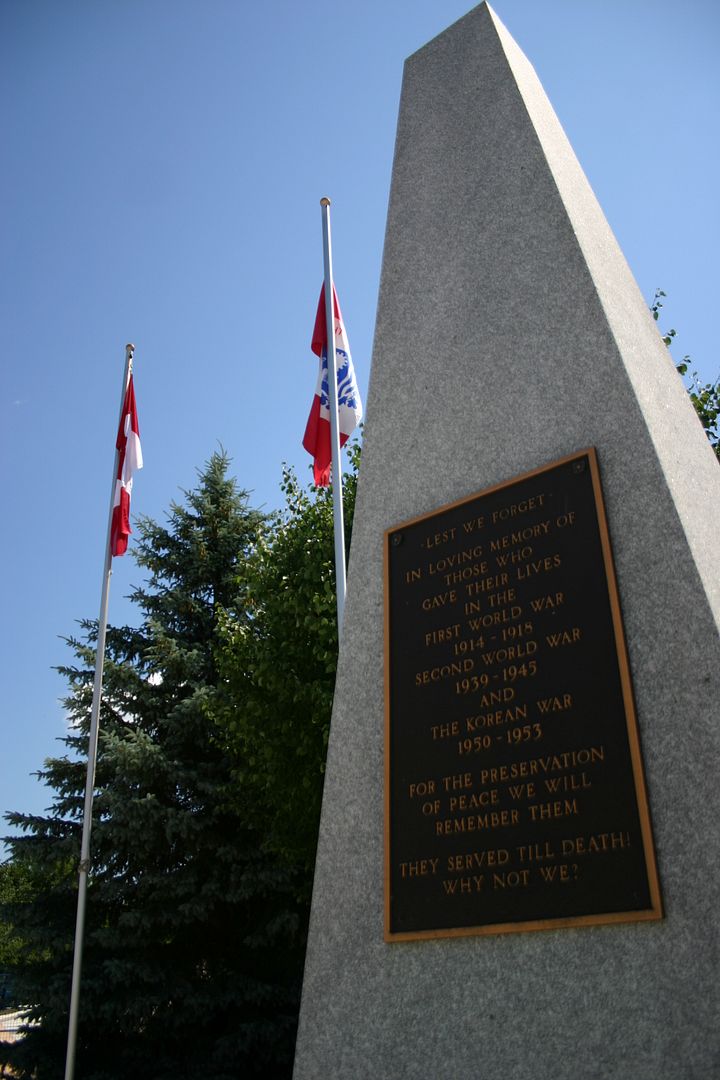 Location: Durham Region N 43 50.267 W 079 04.975
On the north side of The Esplanade S, beside the Pickering Library/City Hall.
This memorial consists of two parts, a mix of old and new, standing side by side. The old is dedicated to the memory of those from a school section, presumably one nearby. The new is represented by a modern looking granite obelisk, with a metal plaque on the front. Located conveniently beside the City Hall, in Esplanade Park.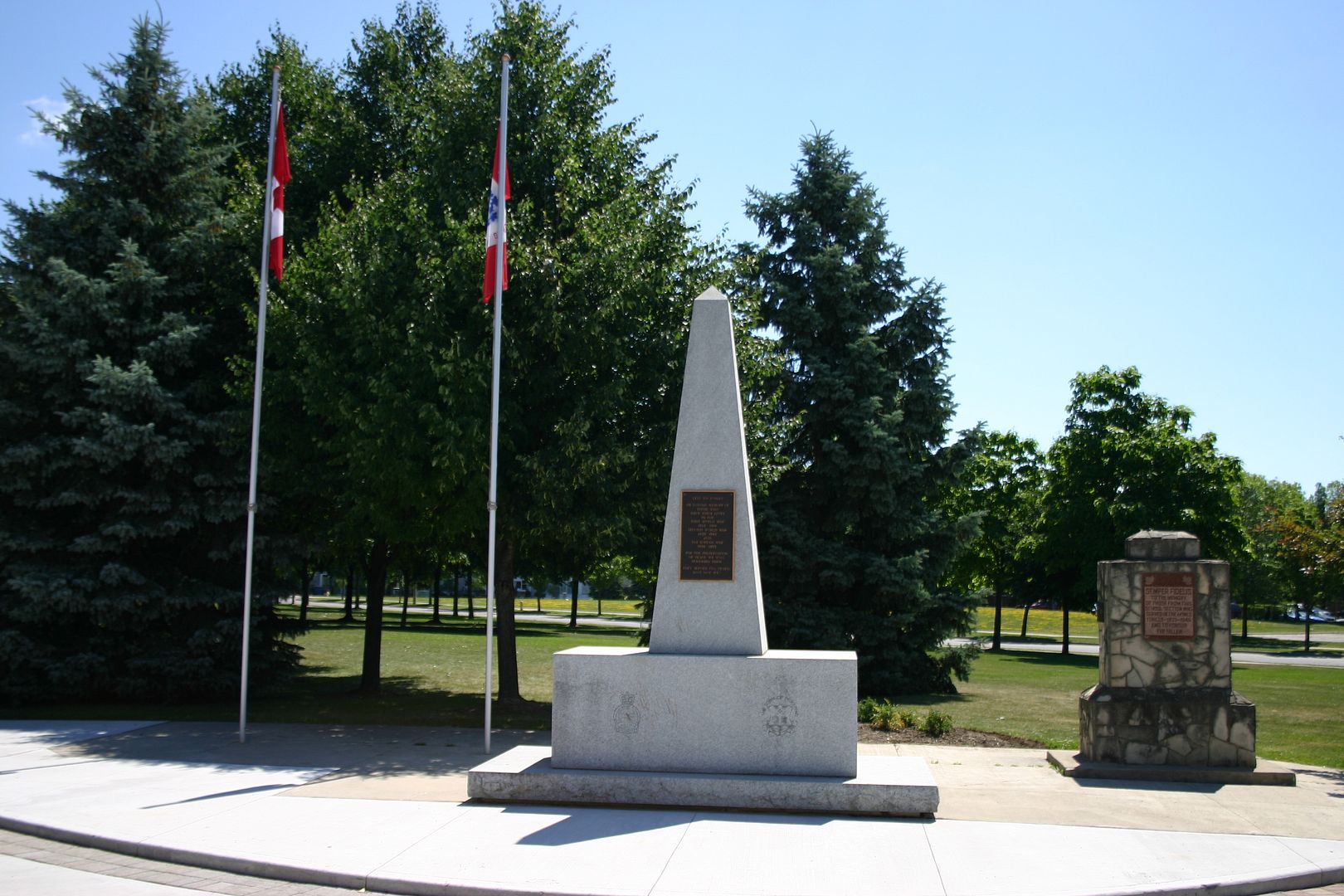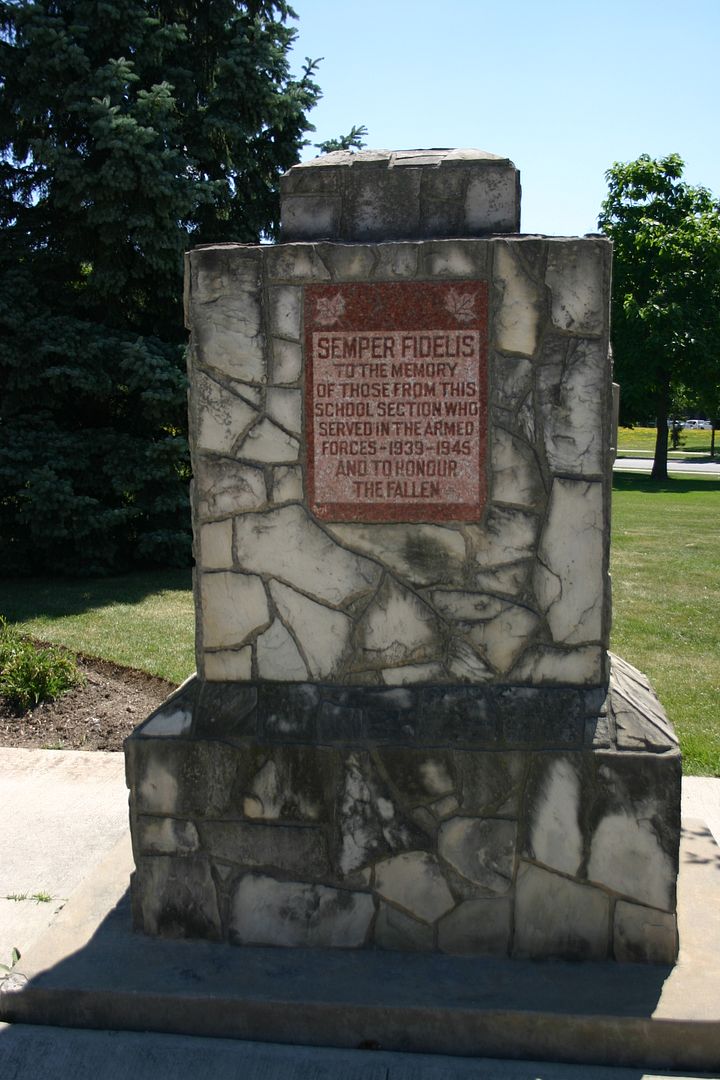 Marker text:
Old memorial:
SEMPER FIDELIS
TO THE MEMORY
OF THOSE FROM THIS
SCHOOL SECTION WHO
SERVED IN THE ARMED
FORCES - 1939-1945
AND TO HONOUR
THE FALLEN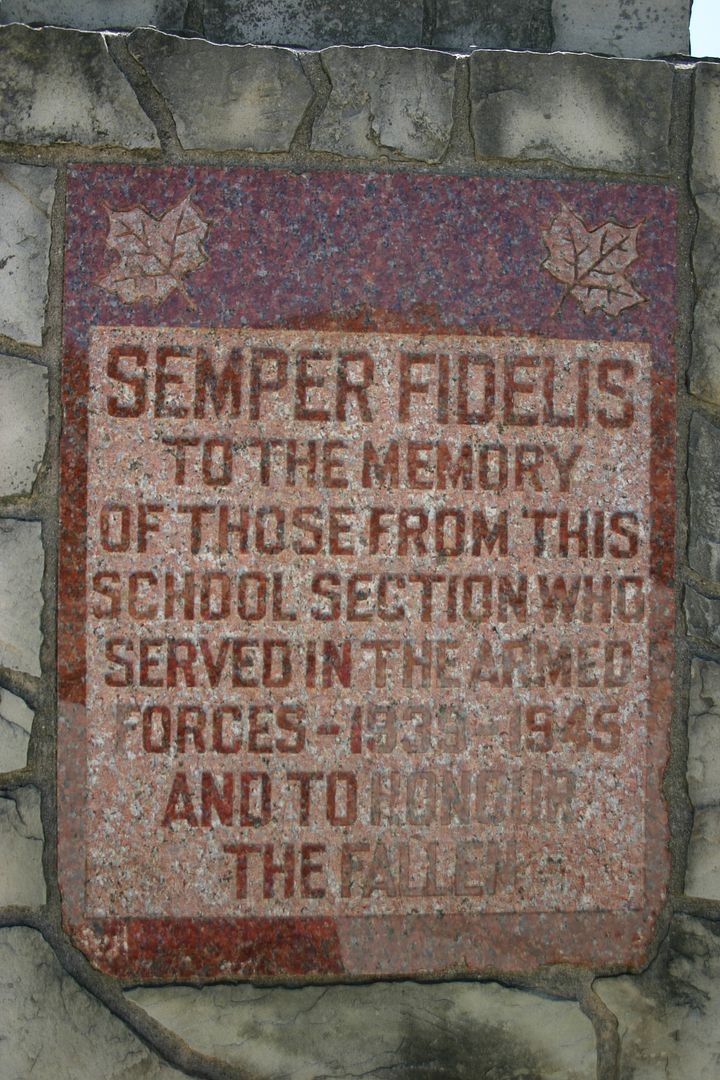 Sides:
Left:
1914-1918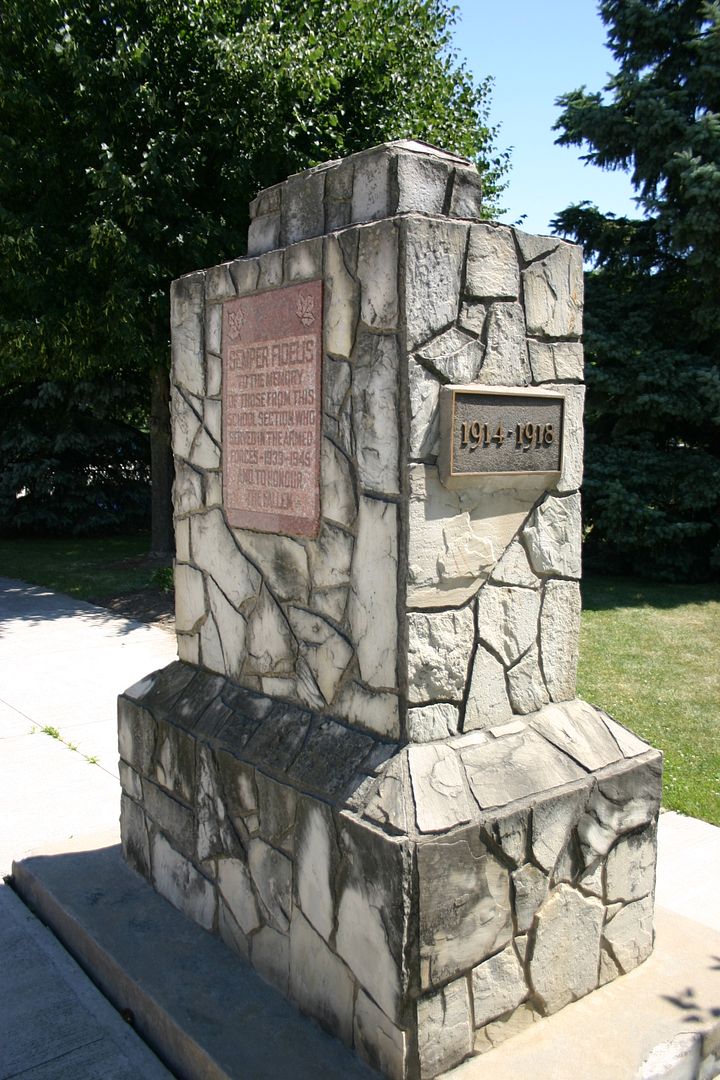 Right:
1950-53
KOREA
New memorial:
LEST WE FORGET
IN LOVING MEMORY OF
THOSE WHO
GAVE THEIR LIVES
IN THE
FIRST WORLD WAR
1914-1918
SECOND WORLD WAR
1939-1945
AND
THE KOREAN WAR
1950-1953
FOR THE PRESERVATION
OF PEACE WE WILL
REMEMBER THEM
THEY SERVED TILL DEATH
WHY NOT WE?