Location: Haldimand County N 42 54.252 W 079 37.164
In Central Park, at the corner of Broad Street West and Cedar Street.
The Dunnville cenotaph consists of a stone cross and small garden in the town's main park. Bordered by nearby water parks and playgrounds, this memorial was erected by the Town of Dunnville to honour the memories of those who fought in the World Wars and Korea.
The town and the Legion are currently investigating the possibility of moving and improving the cenotaph to the large waterfront park along the Grand River.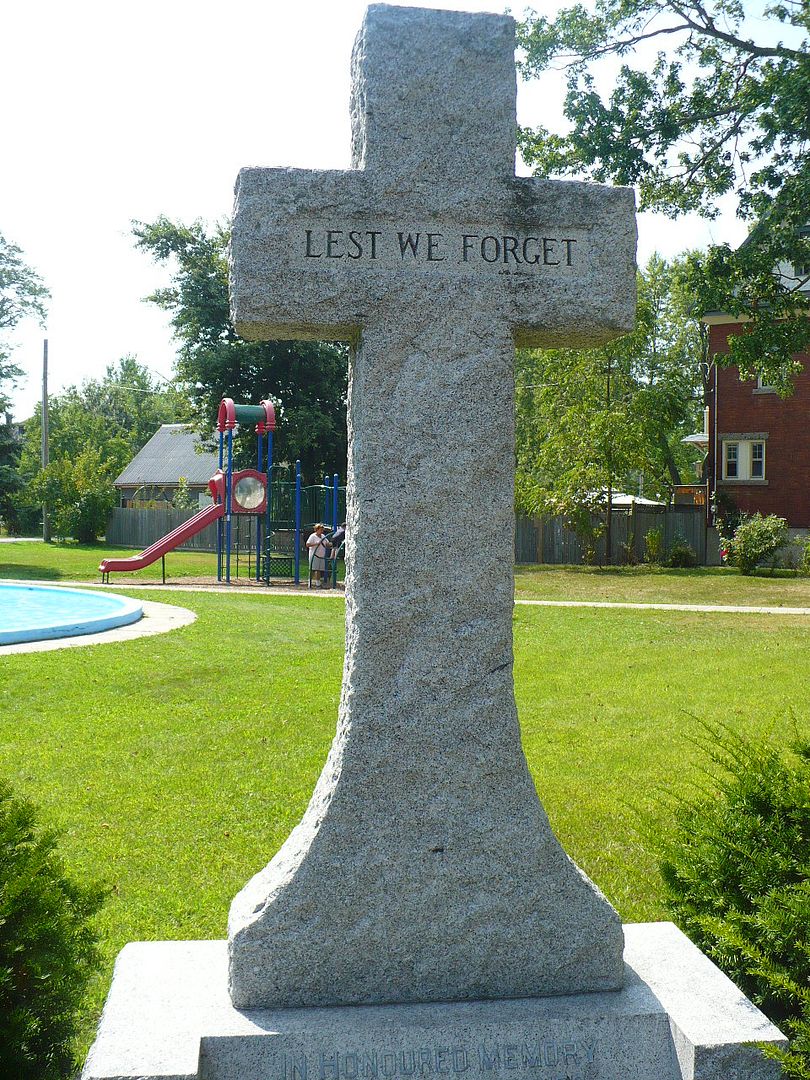 Marker text:
LEST WE FORGET
IN HONOURED MEMORY
OF THOSE WHO SERVED
IN WARS OF
1914 - 1918
1939 - 1945
1950 - 1953