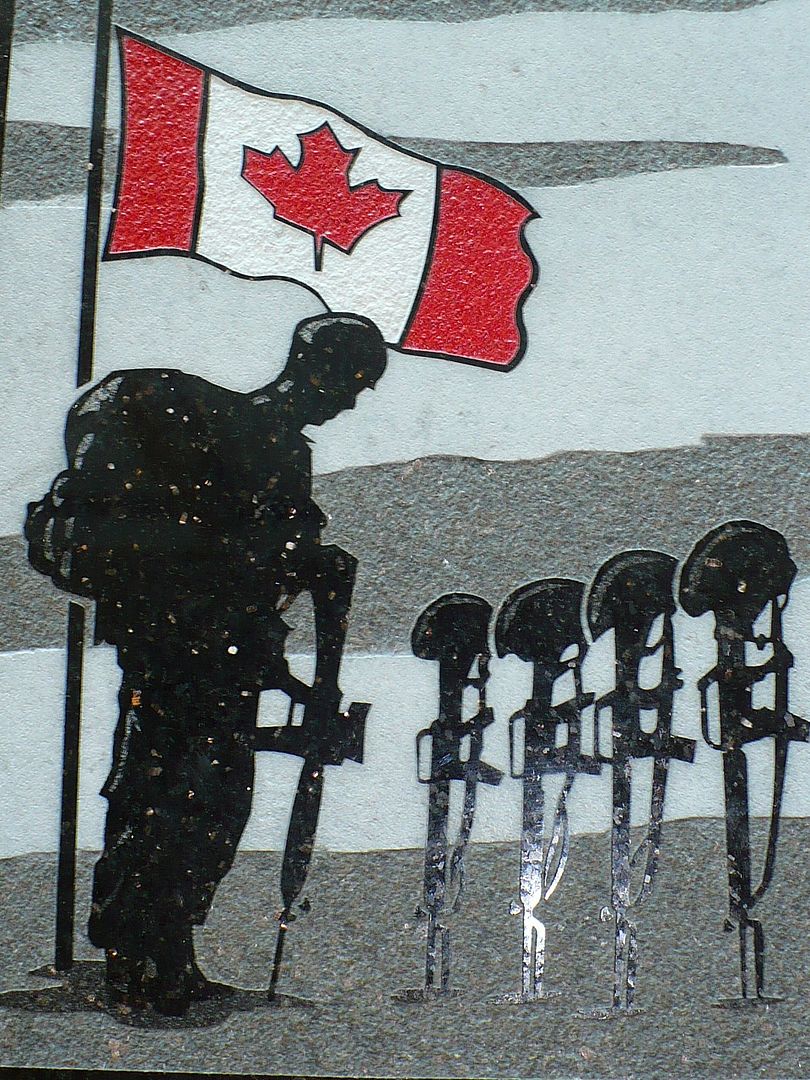 Location: CFB Trenton
Highway 2, outside the main gates of the base.
Since the beginning of the Afghanistan War, every fallen soldier killed overseas has returned home to a sorrowful yet respectful Repatriation Ceremony, to be re-united with their families before making the tearful drive along the Highway of Heroes.
Fellow soldiers and veterans are in attendance, as are friends and strangers, standing together in silence, all gathered to pay their respects and give thought to the fallen.
Outside the fence they wait, looking inside as the ceremony of repatriation takes place at CFB Trenton.
As the motorcade leaves the Base, it turns onto Highway 2, onto a stretch of roadway now known as Repatriation Row.
It is here, that hundreds of ordinary Canadians gather to give thanks and show deep respect for the extraordinary person in the hearse, and to show the families that they are not alone in their suffering.
Their sacrifice is shared by all, and will be remembered by all.
Our hero has returned, his task interrupted far too soon.
Our hero has returned, now back on his native soil,
To be reunited with family and loved ones, and buried with dignity.
They stand silent, but for the sobs of sorrow.
They stand parched, but for the tears of sadness.
They may have never known the fallen, but their tributes are touching and personal.
They stand tall and proud as the fallen hero passes.
Some wave flags, some carry signs, some hold nothing but emotions.
All carry the grief of a nation, and respect for the dead.
Along the bridges and vantage points of the Highway of Heroes, hundreds more will stop and pay their final tribute to the heroic and unwavering bravery of the men and women of our Armed Forces.
Remembrance Day is a tribute not only to those of the past, those who have served and have given their lives for our country and our freedom, but also of those who serve today, those who are willing to step into harms way to protect the rights and freedoms that we hold dear to our hearts and to our way of life as Canadians.
Lest We Forget
A group of Canadian Army Veterans is trying to have a marble plaque erected along Repatriation Row, in honour of the ceremonies that take place here.
We all hope that we never need another repatriation ceremony, but the grim reality of life is that it will likely happen again.
I came across this marble plaque inside the National Air Force Museum at CFB Trenton.
At the time I did not know of its significance, but further study unveiled the meaning of this touching tribute to our fallen heroes.
Marker text:
REPATRIATION ROW
We Will
Never Forget
Your Ultimate
Sacrifice.
Stand Down
Soldier,
You Are Now
Homeward Bound