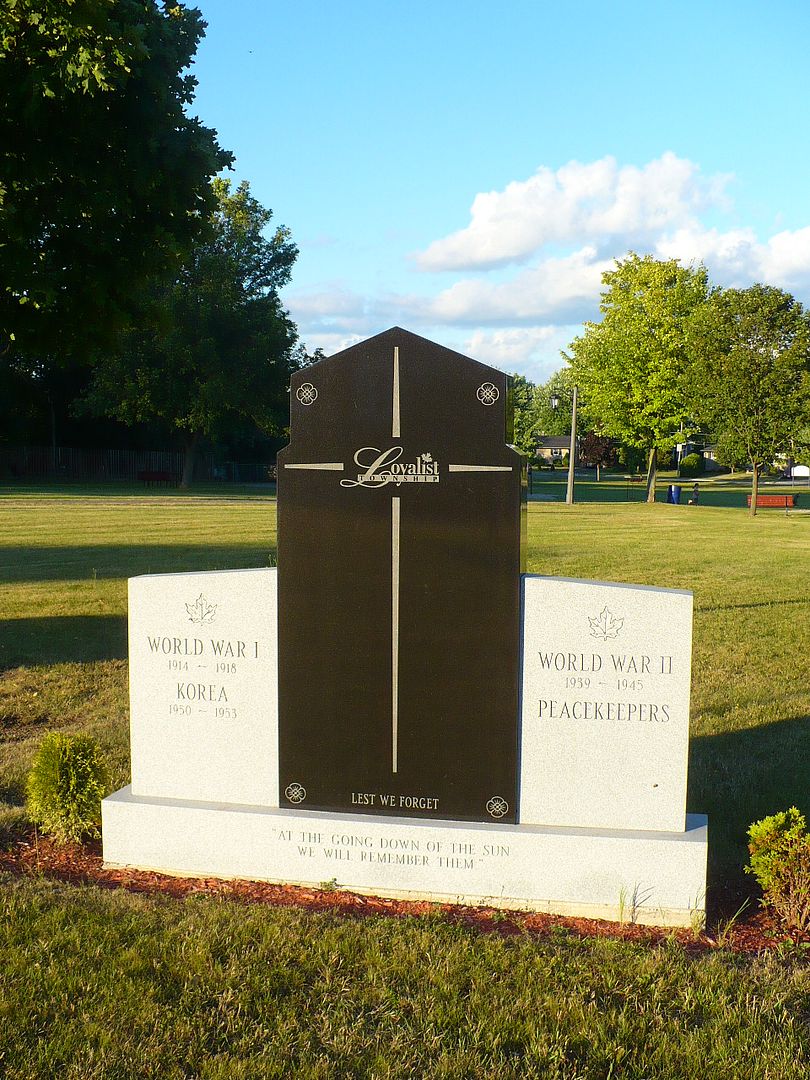 Location: Lennox and Addington County
N 44 13.474 W 076 38.277
In the settlement of Amherstview, in Centennial Park, on the east side of Fairfield Boulevard.
Loyalist Township was one of the first areas of Ontario to be settled, mainly by United Empire Loyalists after the American Revolution. In 1998, Loyalist Township was formed after the amalgamation of several smaller towns and townships.
The memorial is a fairly recent addition, located in Centennial Park. This attractive memorial commemorates the major conflicts of the 1900's and also recognizes the peacekeeping effort.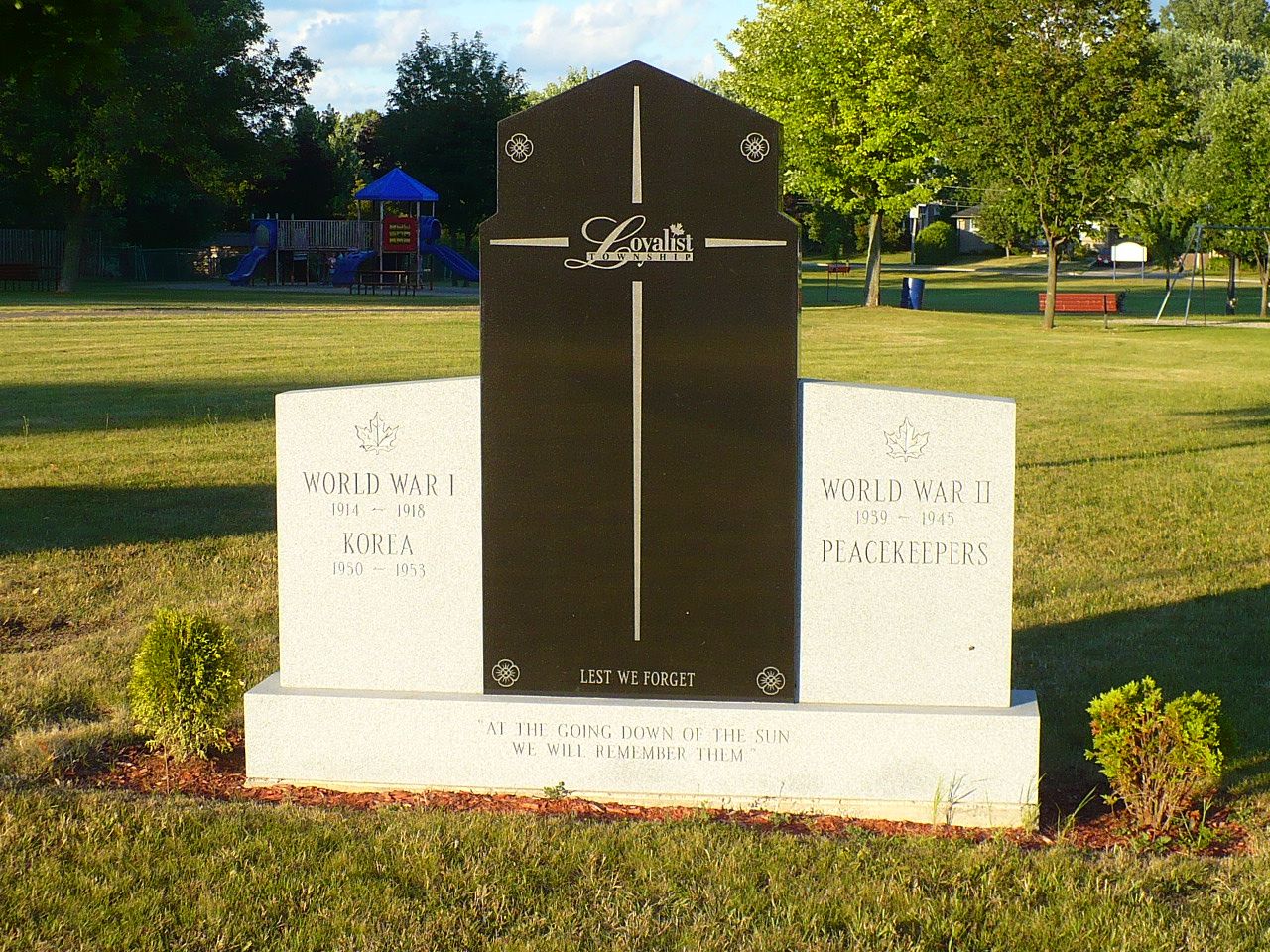 Marker text:
LOYALIST TOWNSHIP
WORLD WAR I
1914 - 1918
KOREA
1950 - 1953
WORLD WAR II
1939 - 1945
PEACEKEEPERS
LEST WE FORGET
"AT THE GOING DOWN OF THE SUN
WE WILL REMEMBER THEM"