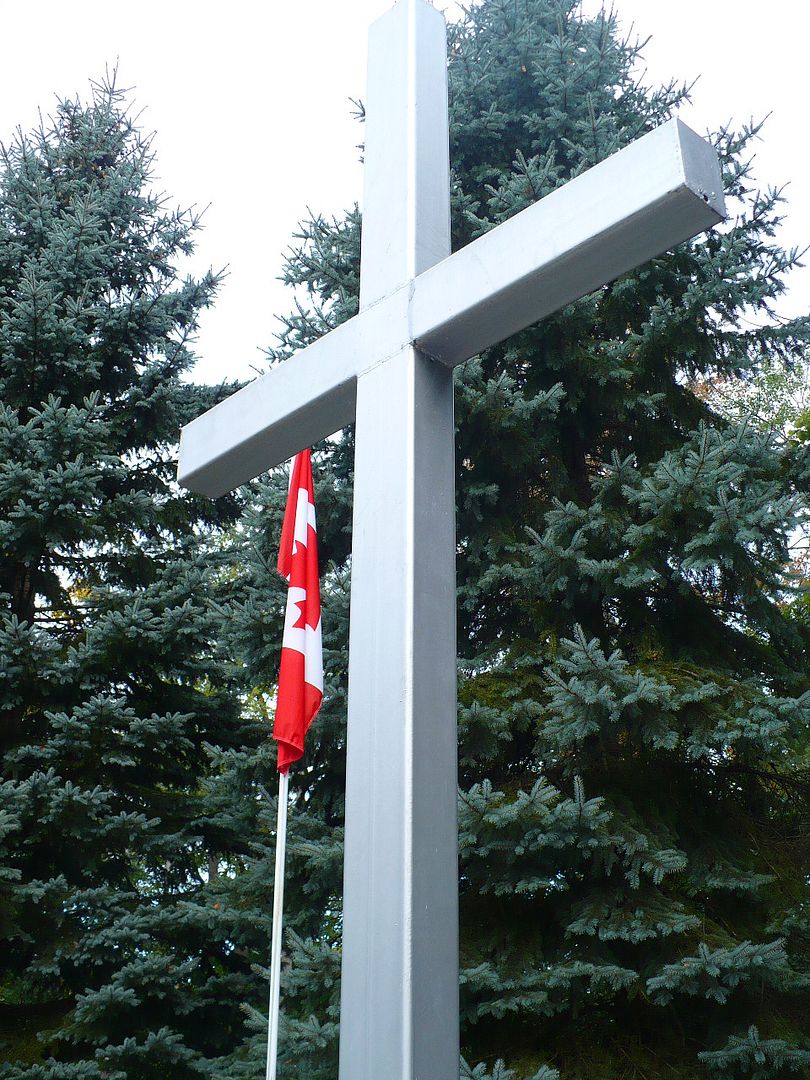 Location: York Region N 44 18.818 W 079 21.367
Found in the east section of Briar Hill Cemetery, off of Black River Road.
This simple yet thoughtful memorial pays tribute to the many men and women who bravely served their country, and now peacefully rest here in Briar Hill Cemetery.
The memorial itself is a large steel cross, decorated with flowerpots, flagpoles and a walkway to lay wreaths during the time of remembrance. Throughout this cemetery, can be found several military style headstones dedicated to those who have passed. The cemetery is divided into two parts, a small valley separating them. The Cross is located in the east section, whoever military grave markers can be found in both sides. I have provided photos of several grave markers, I apologize if there are any I have missed.
This cemetery holds special meaning to me and my family, as Sutton was our original hometown. Several members of our family have served over the years in various branches of the Canadian Forces, and some still carry on the tradition.
Marker text:
TO OUR
GLORIOUS DEAD
WE WILL
REMEMBER THEM