Location: Peterborough County N 44 45.306 W 078 05.188
In front of the Legion, 150 Burleigh Street.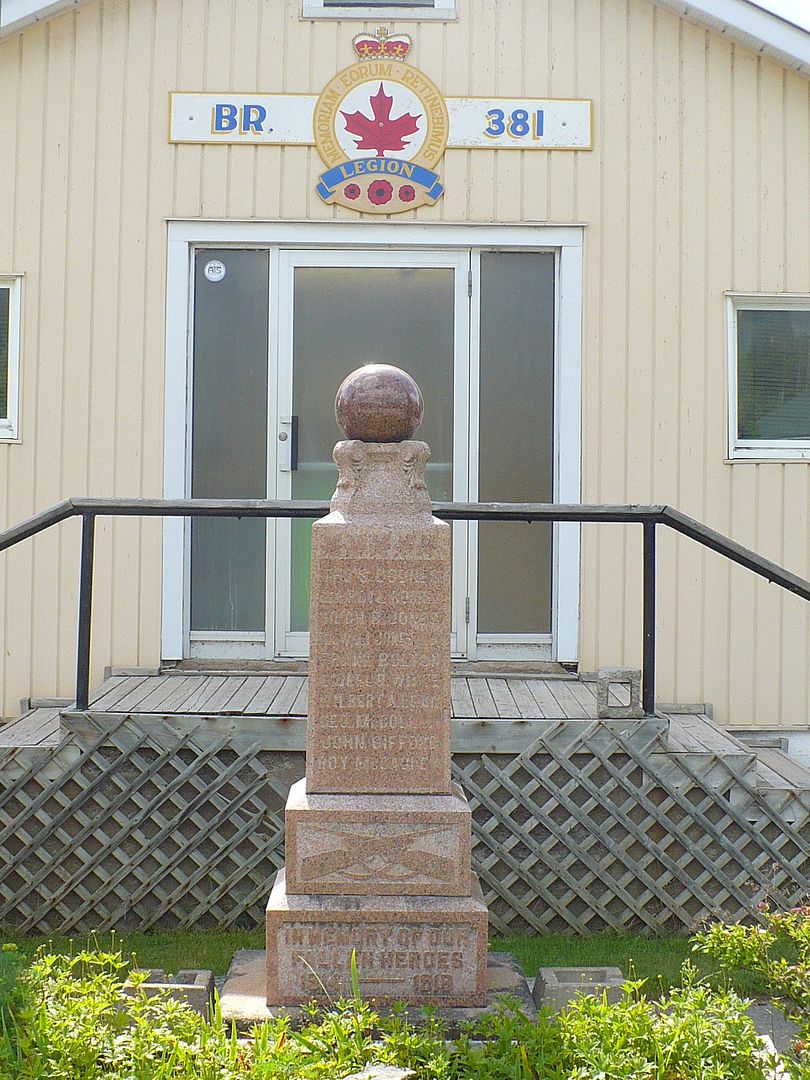 This memorial was erected by the Royal Canadian Legion Branch 381, in memory of fallen heroes from the World Wars. It is found in front of the Legion, the names of her lost men carved forever in the red granite.
Marker text:
Front:
THO`S COONES
SER. ROY L. COONES
HUGH B. JONES
SER. Wm.I JONES 2478
FRANK BOLTON
LIONEL R. WHITE
WILBERT A. LEAN
GEO. McCOLL 1628
JOHN GIFFORD
ROY McCAULEY
IN MEMORY OF OUR
FALLEN HEROES
1914 - 1918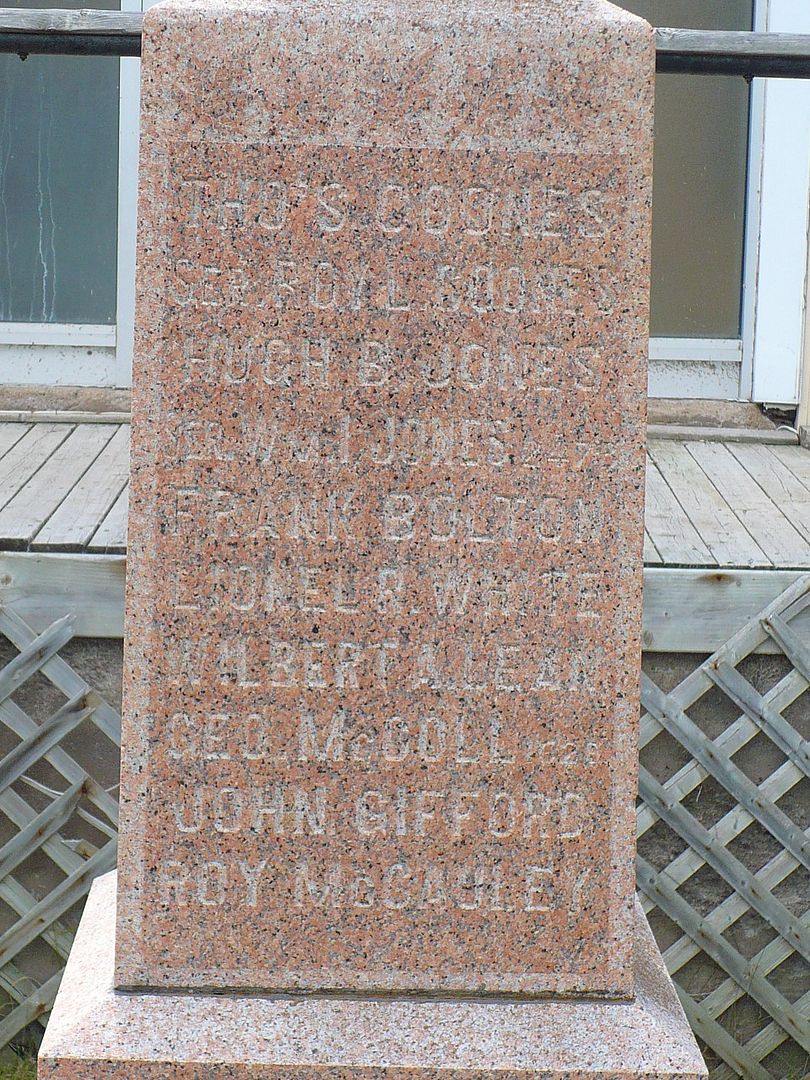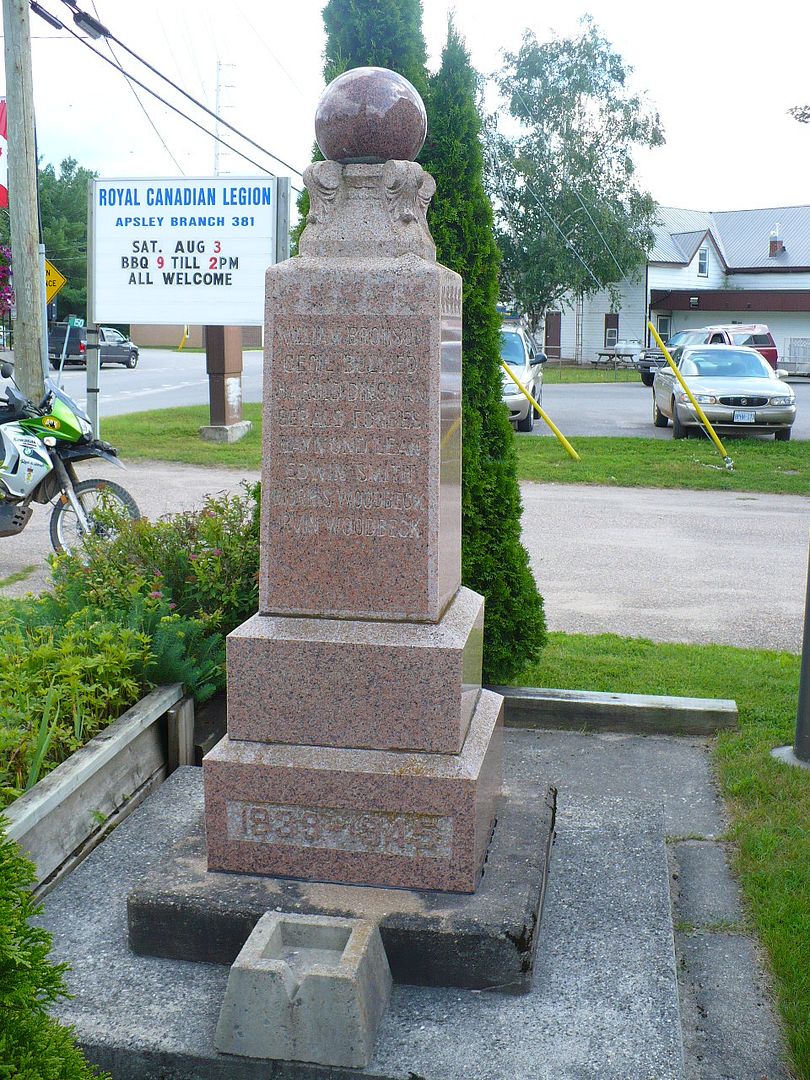 Left:
WILLIAM BRONSON
CECIL BOLLIED
HAROLD DINGMAN
GERALD FORBES
RAYMOND LEAN
EDWIN SMITH
MORRIS WOODBECK
ERVIN WOODBECK
1939 - 1945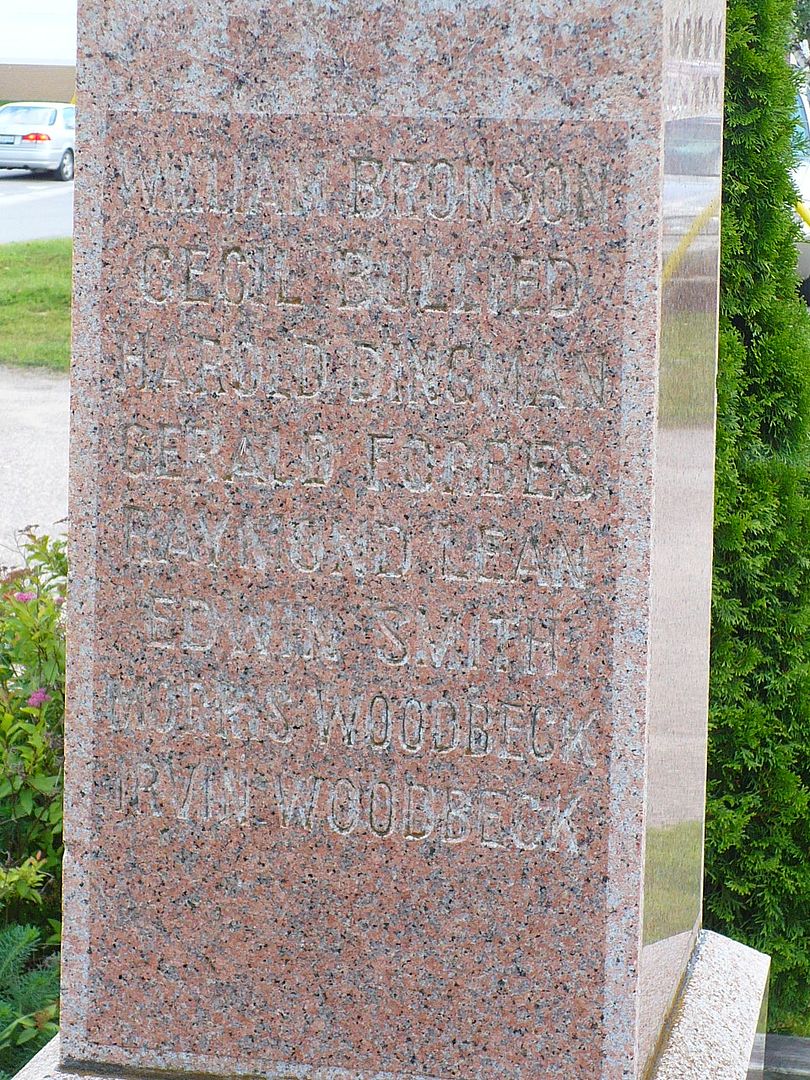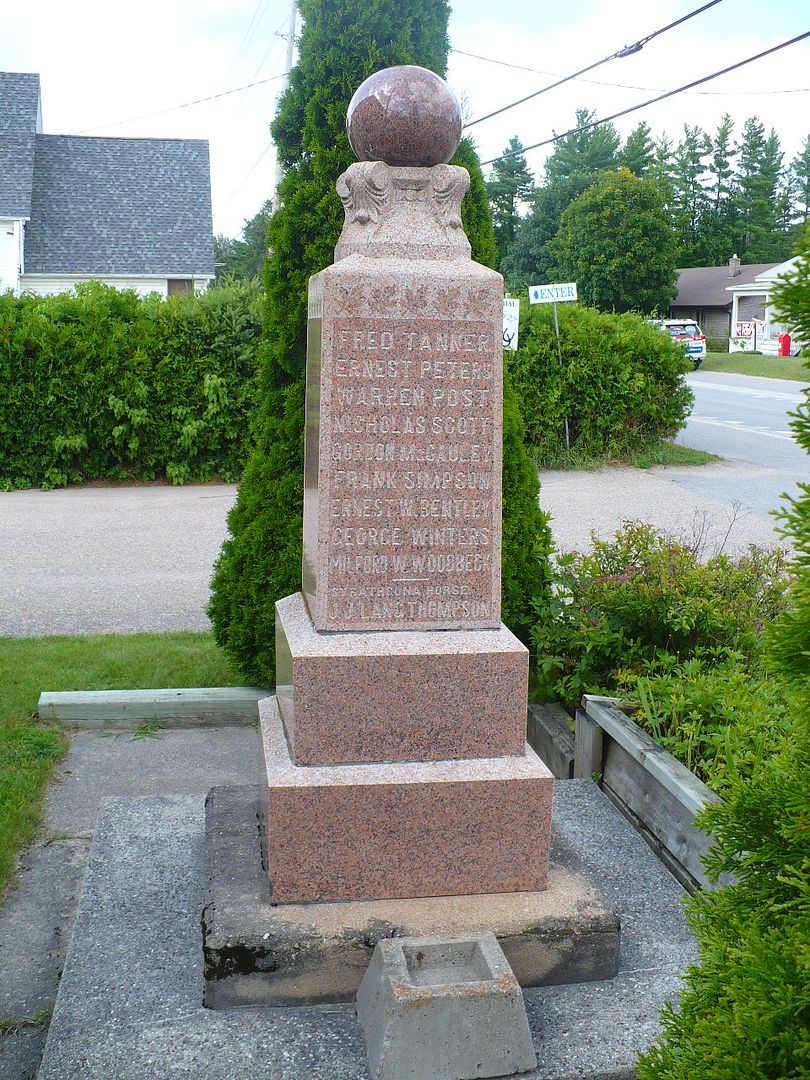 Right:
FRED TANNER
ERNEST PETERS
WARREN POST
NICHOLAS SCOTT
GORDON McCAULEY
FRANK SIMPSON
ERNEST W. BENTLEY
GEORGE WINTERS
MILFORD W. WOODBECK
--------------------
STRATHCONA HORSE
J.J. LANG THOMPSON