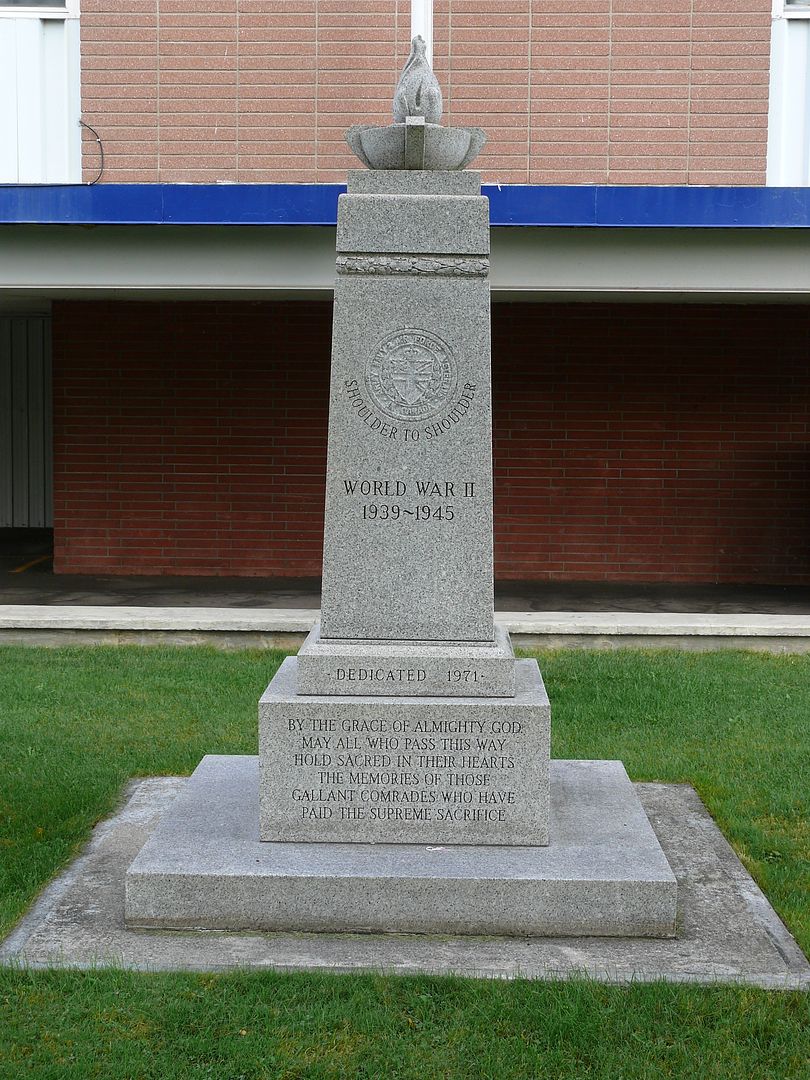 Location: Peel Region N 43 34.394 W 079 34.021
On 3rd Street, east of Cawthra Road, in front of the A.N.A.F. Club.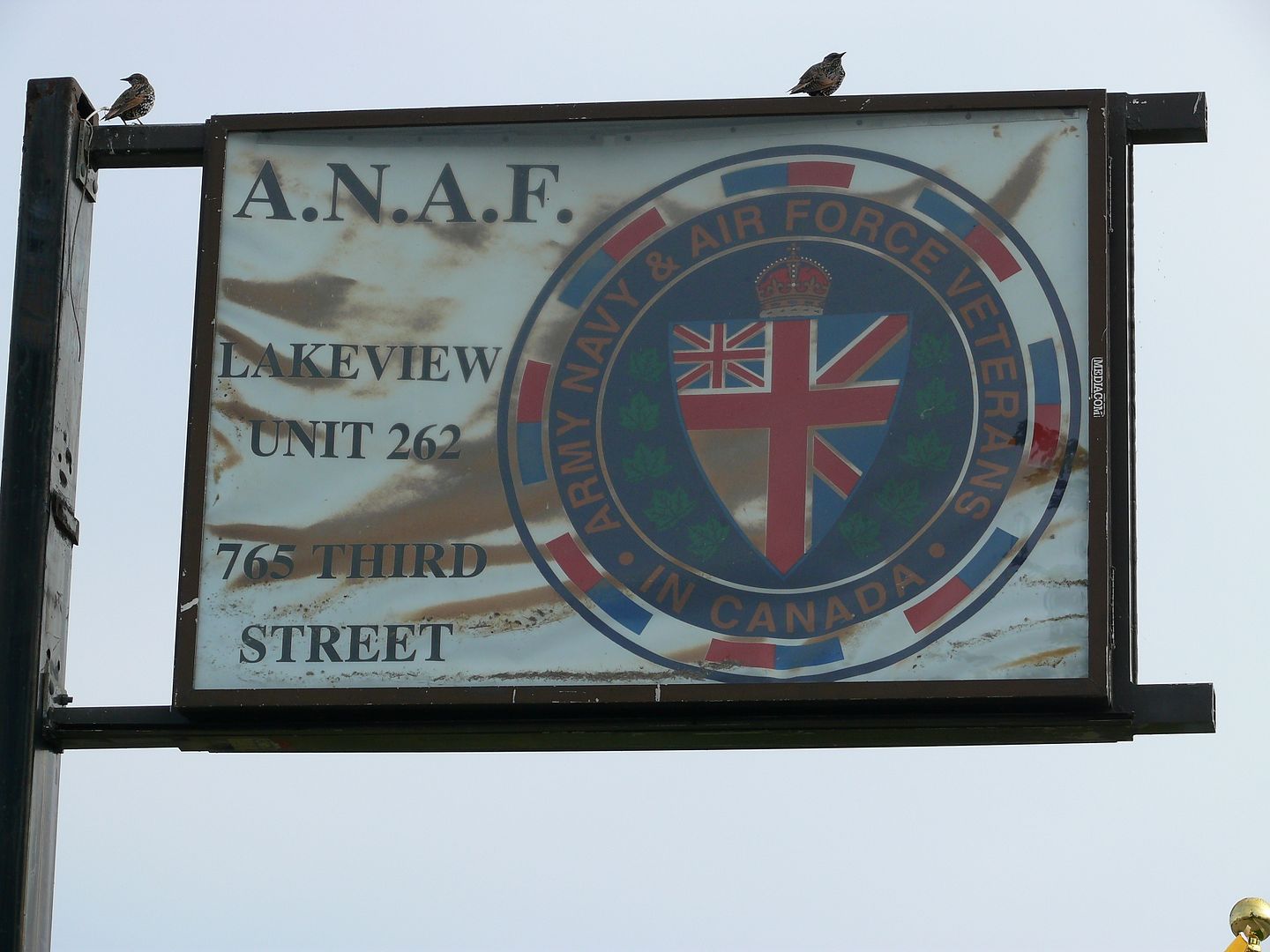 The village of Lakeview was once a quiet yet vital settlement along the shores of Lake Ontario, but as of a mass amalgamation in 1968, it is now a small part of the City of Mississauga.
Lakeview played a key part in both World Wars. In the First World War it was home to the Long Branch Aerodrome, a flight training ground for the Royal Flying Corps. After the war the aerodrome was closed, only to be used once again in the Second World War as a Militia Training Grounds. Today, no trace remains but for an Ontario Historic Plaque.
During World War II, a large munitions factory was established in Lakeview, producing Lee-Enfield rifles and Sten machine-guns. The factory closed in 1976 and has since been demolished.
http://en.wikipedia.org/wiki/Lakeview,_Mississauga
The memorial featured today is found in front of the Army Navy & Air Force Veterans Club Branch 262, which hosts a community group of veterans and local citizens. Resting beside the memorial is a pair of WWII anti-aircraft guns, proudly displayed and cherished by the A.N.A.F.
More information on this group can be found at: http://www.anaf262.org/
Marker text:
Front:
(A.N.A.F. Crest)
SHOULDER TO SHOULDER
WORLD WAR II
1939-1945
DEDICATED IN 1971
BY THE GRACE OF ALMIGHTY GOD
MAY ALL WHO PASS THIS WAY
HOLD SACRED IN THEIR HEARTS
THE MEMORIES OF THOSE
GALLANT COMRADES WHO HAVE
PAID THE SUPREME SACRIFICE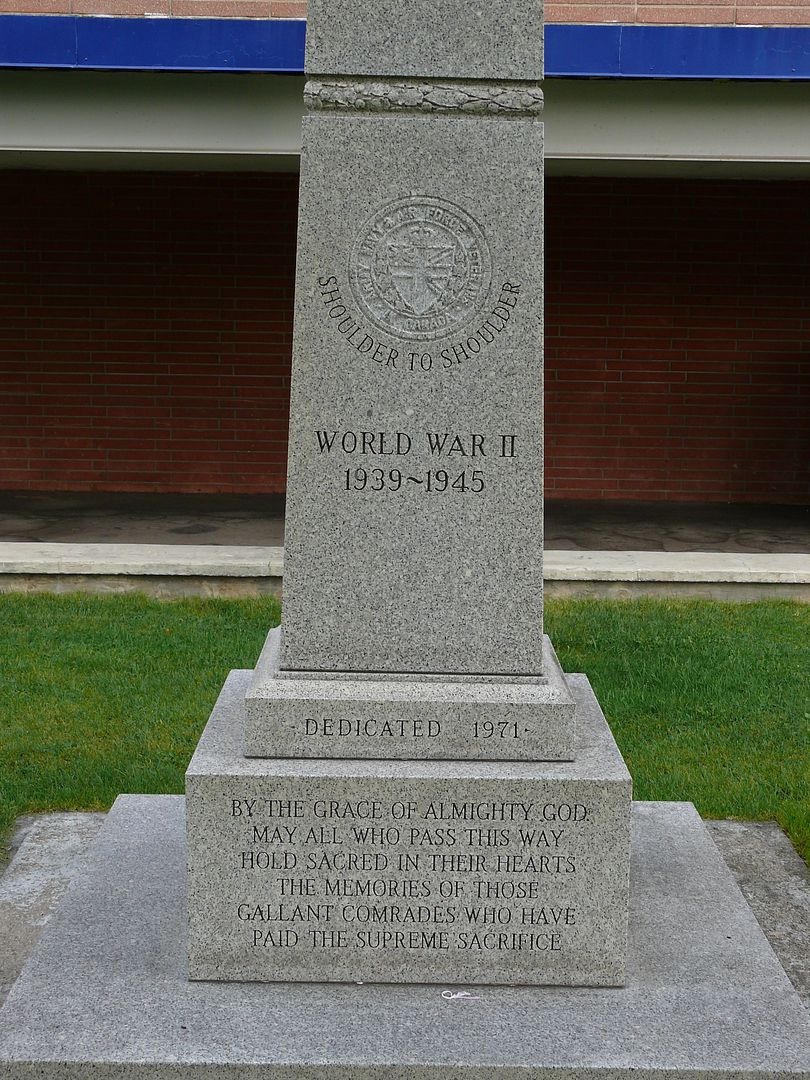 Left:
KOREAN WAR
1953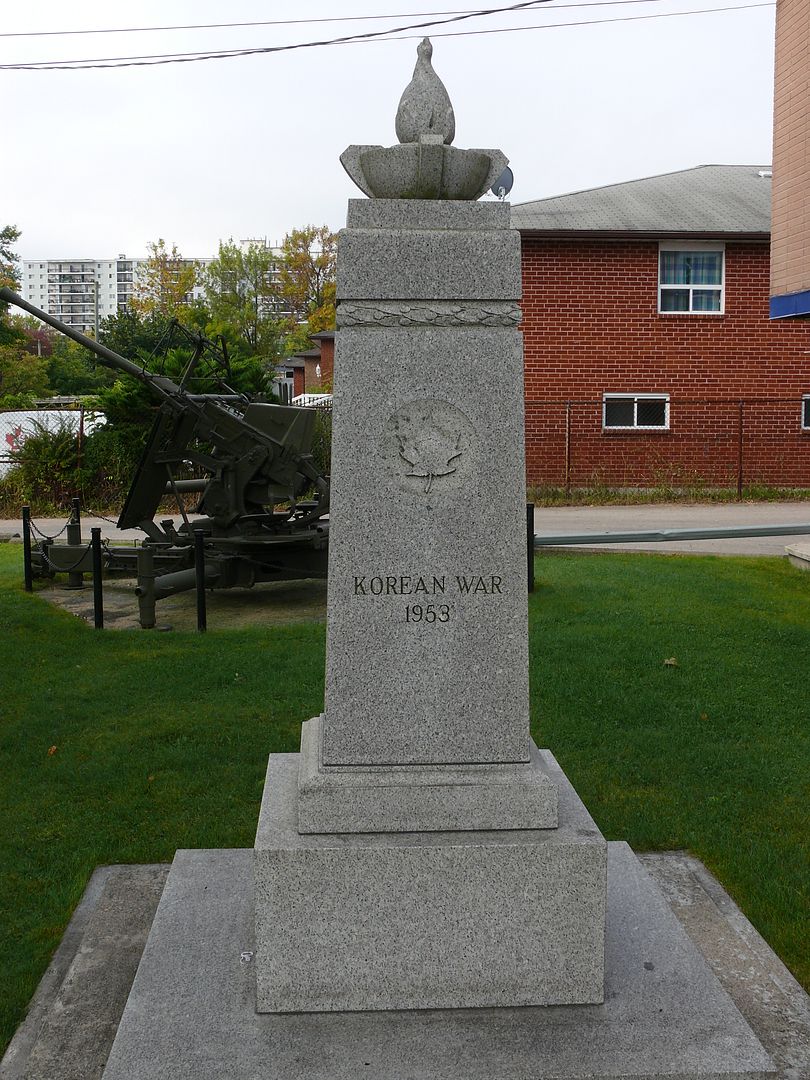 Right:
WORLD WAR I
1914-1918