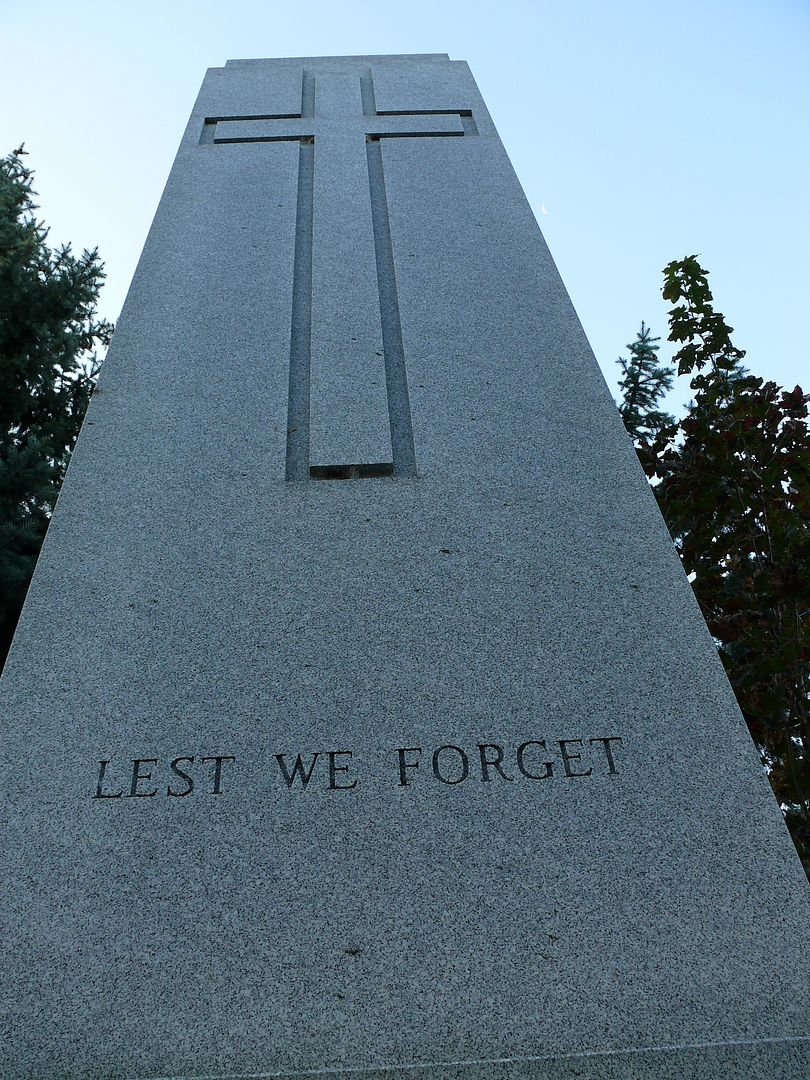 Location: Peel Region N 43 42.702 W 079 38.022
Found in Wildwood Park, 3430 Derry Road East.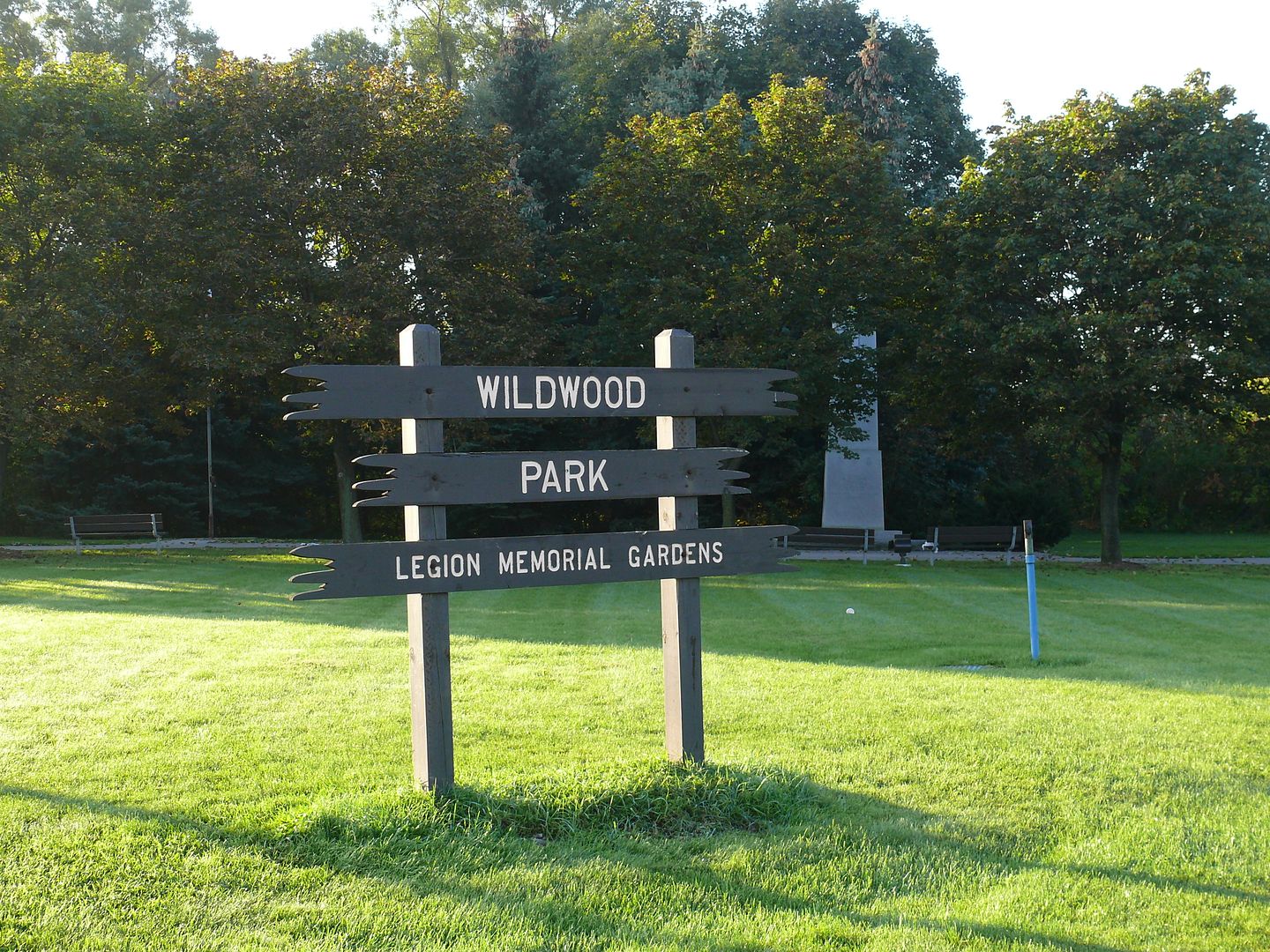 The village of Malton is now part of the City Of Mississauga, and played a key role in aircraft production and development for several years.
This memorial is featured in two parts. First is the traditional cenotaph, second is a static aircraft displayed in the same park.
The aircraft is a CF-100, which was produced nearby in Malton, from 1951 to 1958. It bears the markings of the 414 Squadron from CFB North Bay. A plaque on the cement pedestal gives thanks to the local production of this all-weather fighter from the cold war era. The CF-100 monument was erected on this site in 1974 by the Malton branch 528 of the Royal Canadian Legion.
The Malton Legion was also a driving force behind the 1978 unveiling of the cenotaph which pays homage to the war dead of Malton and surrounding regions.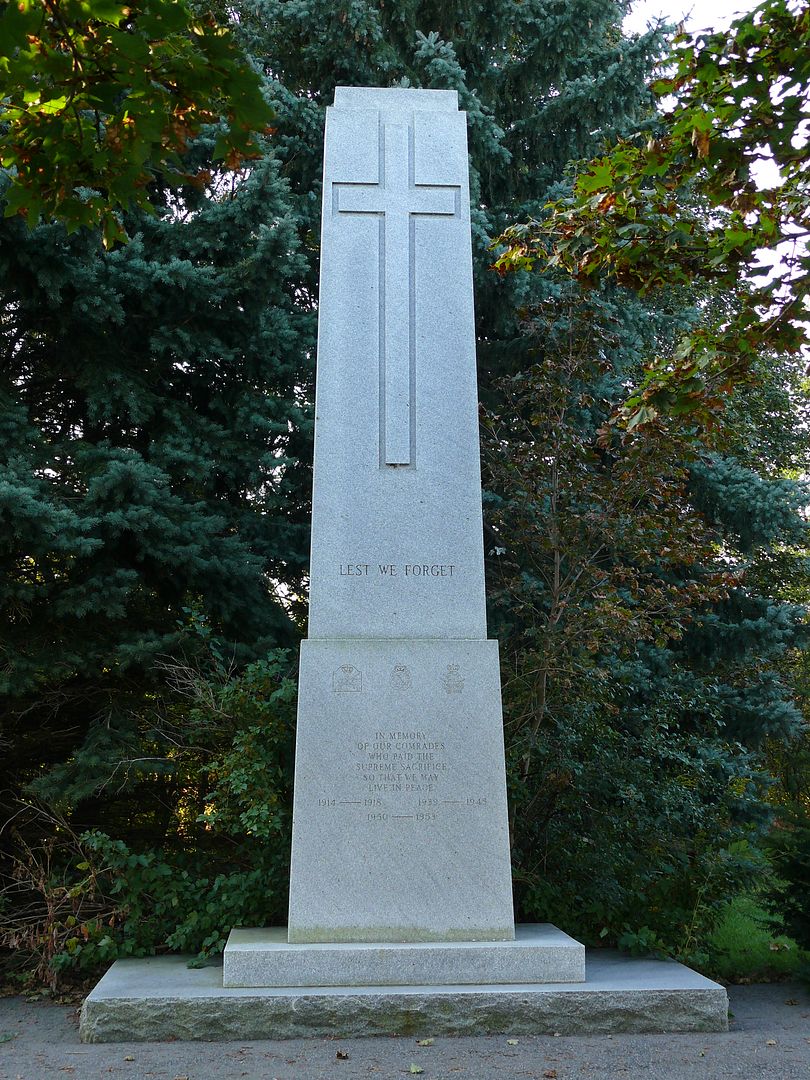 Marker Text:
Cenotaph:
LEST WE FORGET
IN MEMORY
OF OUR COMRADES
WHO PAID THE
SUPREME SACRIFICE
SO THAT WE MAY
LIVE IN PEACE
1914--1918 1939--1945
1950--1953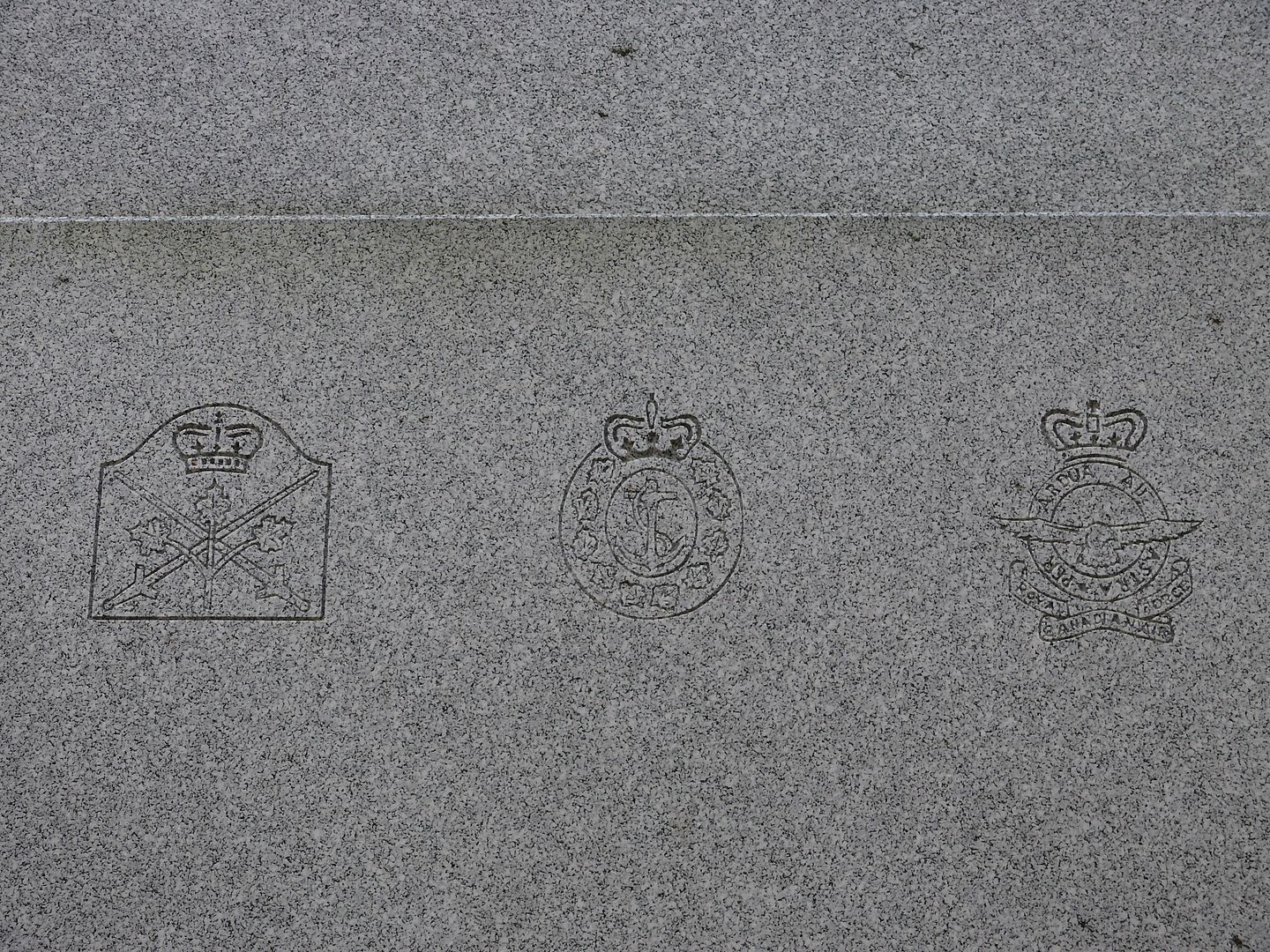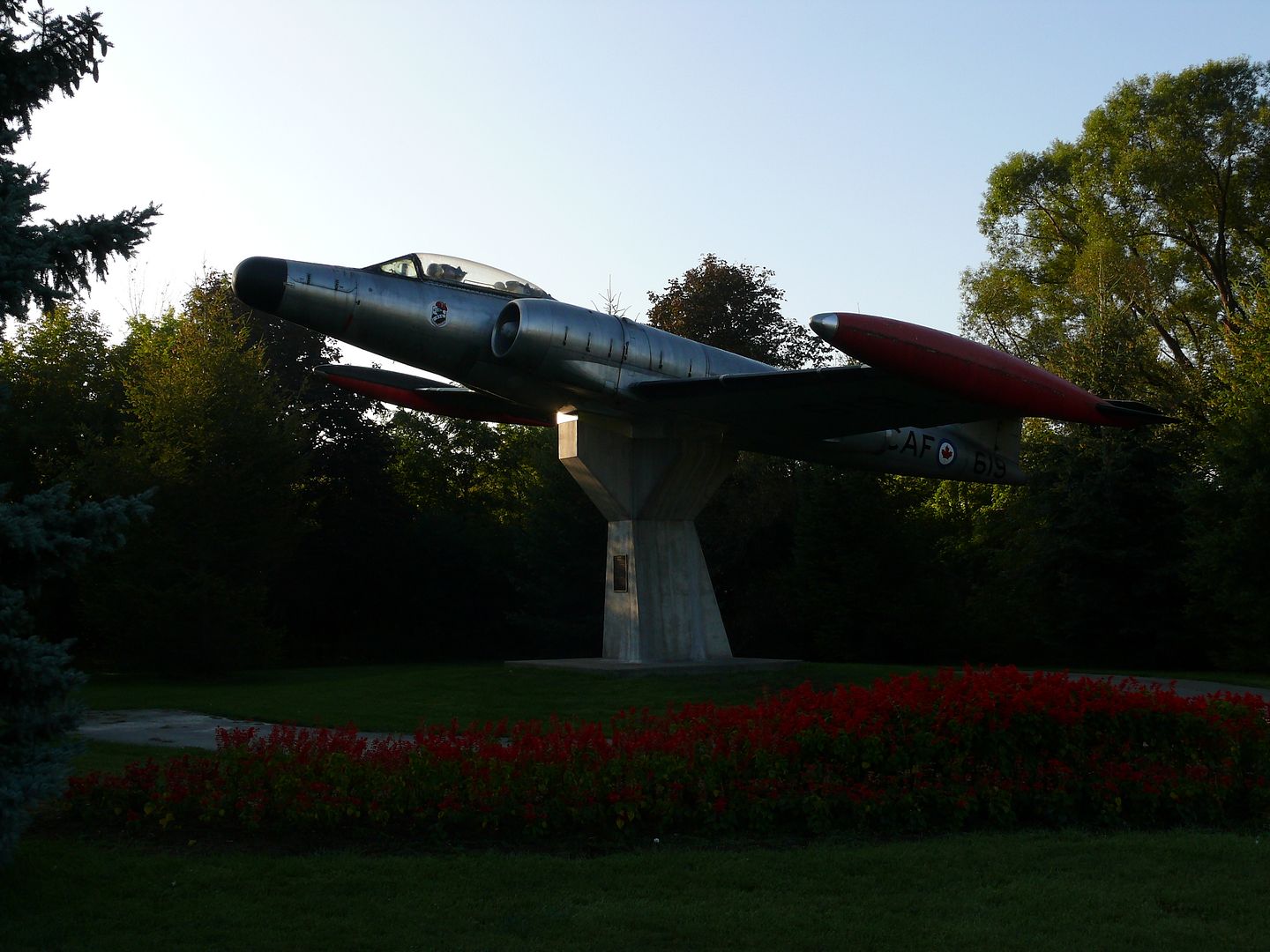 CF-100 Plaque:
THE CF-100 ALL-WEATHER FIGHTER
POWERED BY ORENDA ENGINES, WAS
DESIGNED AND MANUFACTURED IN
MALTON. IT WAS THE FIRST ALL-
CANADIAN MILITARY AIRCRAFT.
692 CF-100'S AND OVER 2000 ENGINES
TO POWER THEM WERE PRODUCED
IN MALTON BETWEEN 1951 AND 1958.
THIS HISTORICAL MOMENTO WAS ERECTED
BY MALTON BRANCH 528, ROYAL
CANADIAN LEGION, IN CO-OPERATION
WITH THE CITY OF MISSISSAUGA.
A.D. 1974