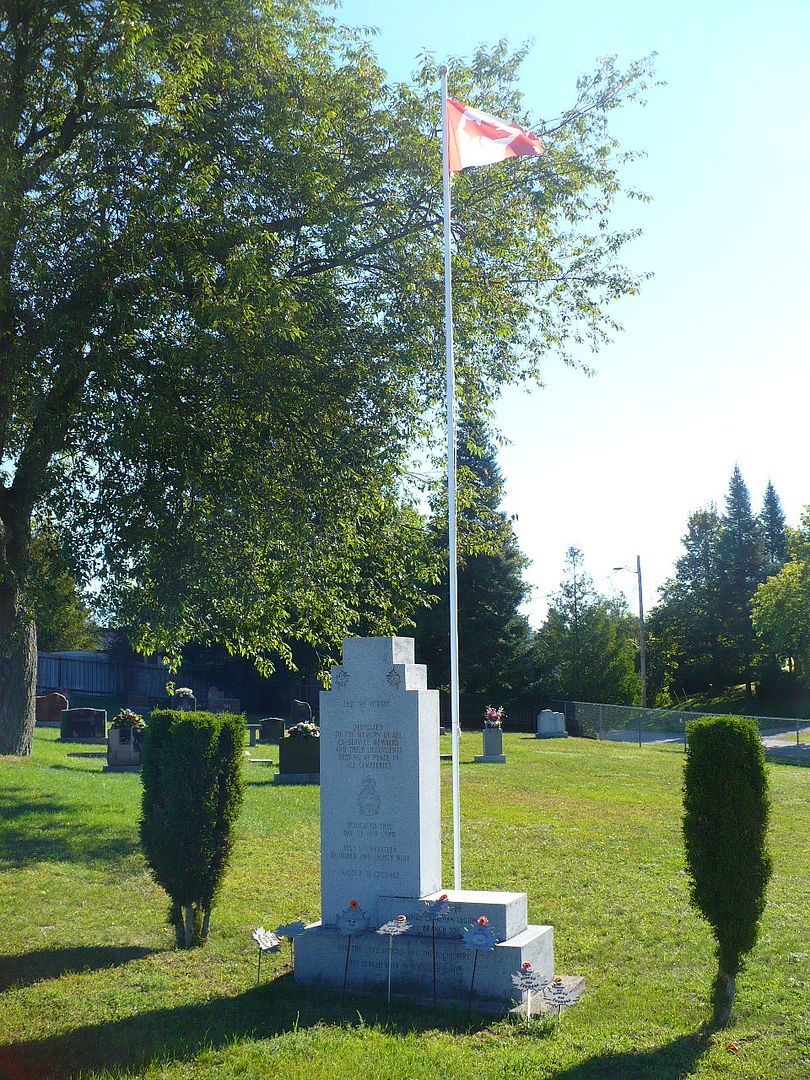 Location: Peterborough County N 44 23.091 W 077 58.895
On the north side of town, west side of County Road 40 (Colborne Street).
This memorial was erected in Norwood-Asphodel Cemetery by the Royal Canadian Legion Branch 300 of Norwood. It is dedicated to all ex-service members resting in peace in all cemeteries.
One of the unique features I noticed in this cemetery, in addition to the beautiful Legion memorial, is that every grave of an ex-serviceman/woman had a custom made metal maple leaf with their names inscribed. A very nice touch which gives thanks to all those who served.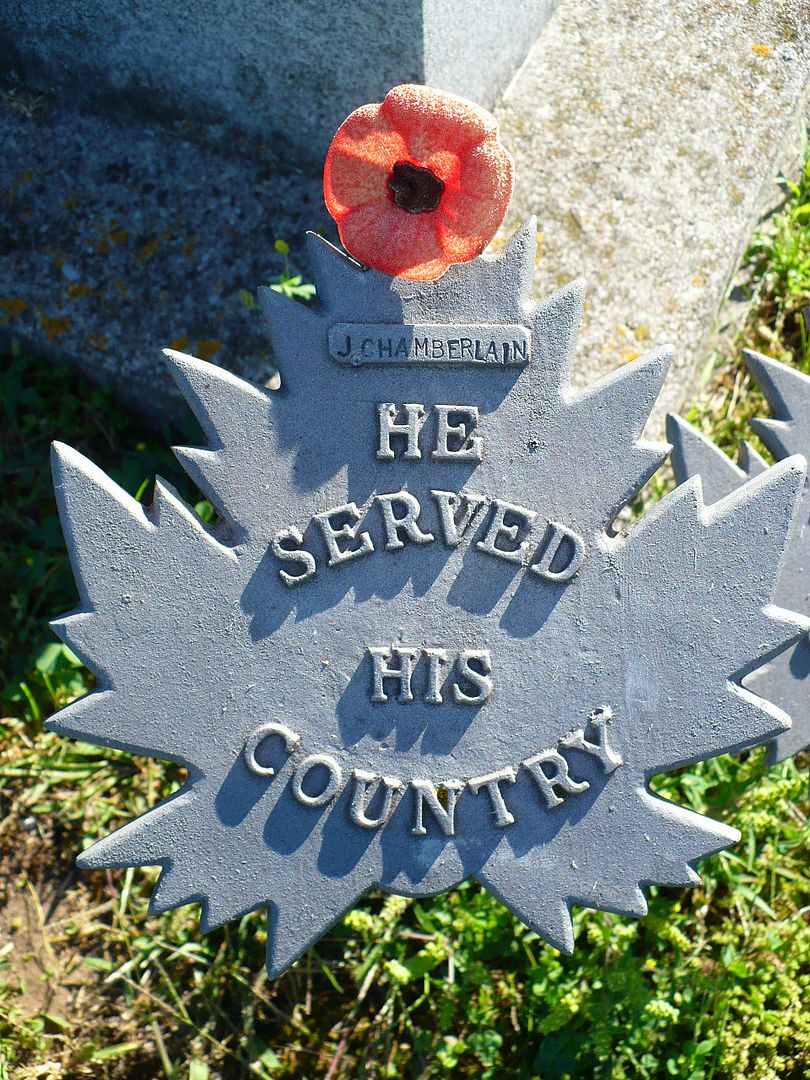 Marker text:
Front:
LEST WE FORGET
DEDICATED
TO THE MEMORY OF ALL
EX-SERVICE MEMBERS
AND THEIR DEPENDENTS
RESTING AT PEACE IN
ALL CEMETERIES
DEDICATED THIS
DAY OF OUR LORD
JULY 1ST NINETEEN
HUNDRED AND EIGHTY-NINE
VALOUR IS COURAGE
PRESENTED BY
ROYAL CANADIAN LEGION
BRANCH 300
FOR THE LOVE OF GOD AND THEIR COUNTRY
THEY SERVED WITH HONOUR AND PRIDE.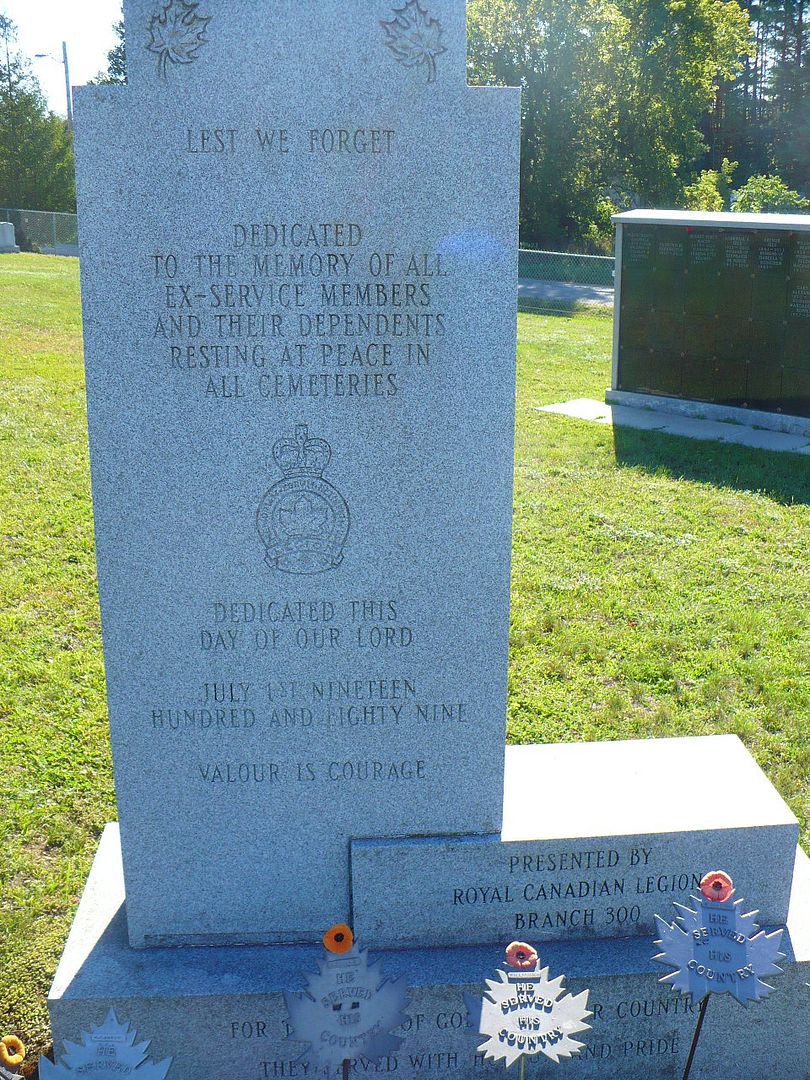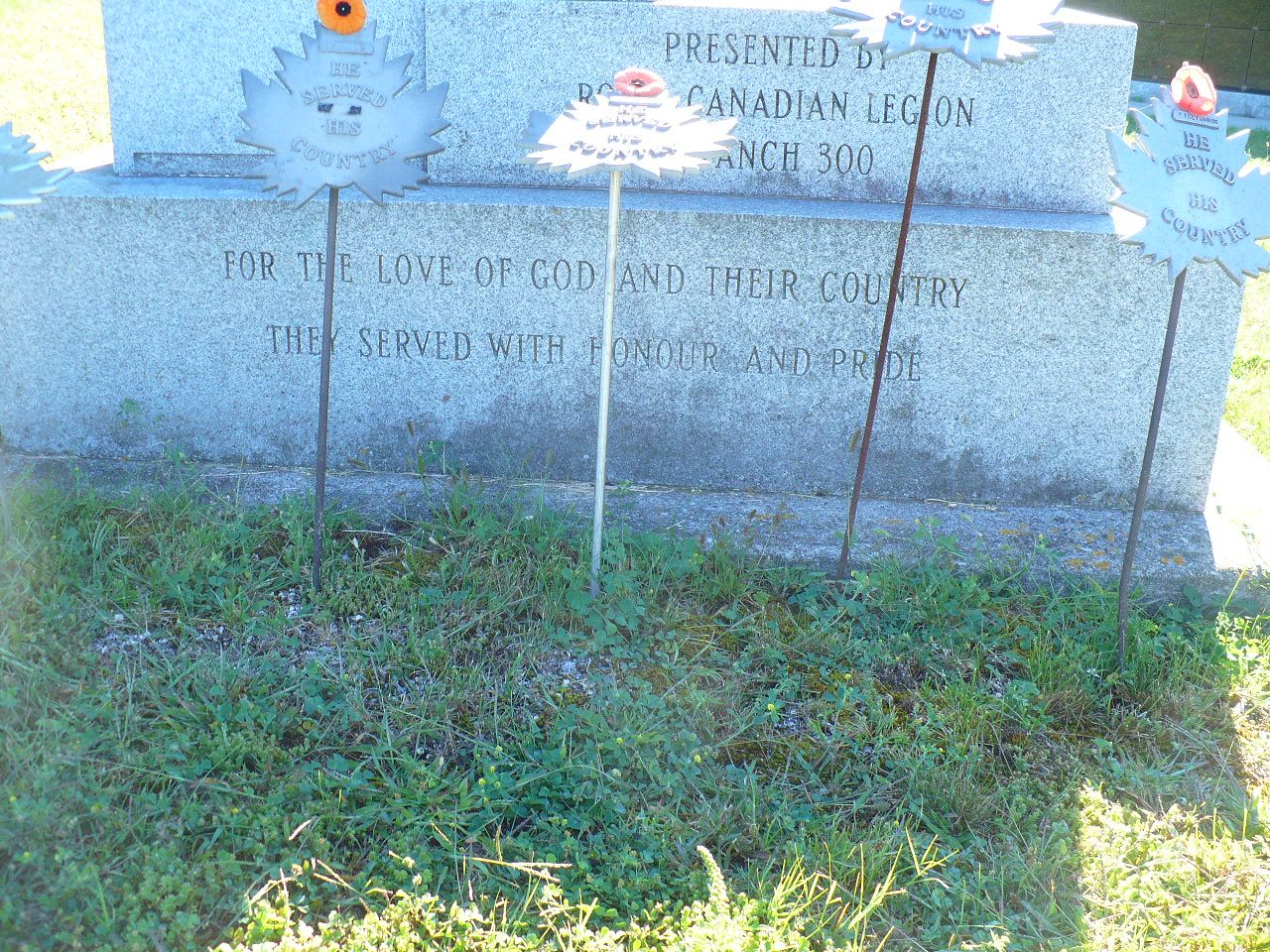 Rear:
WE WILL REMEMBER THEM