Location: Nipissing District N 46 22.275 W 79 59.291
At the corner of Railway Street and Booth Street.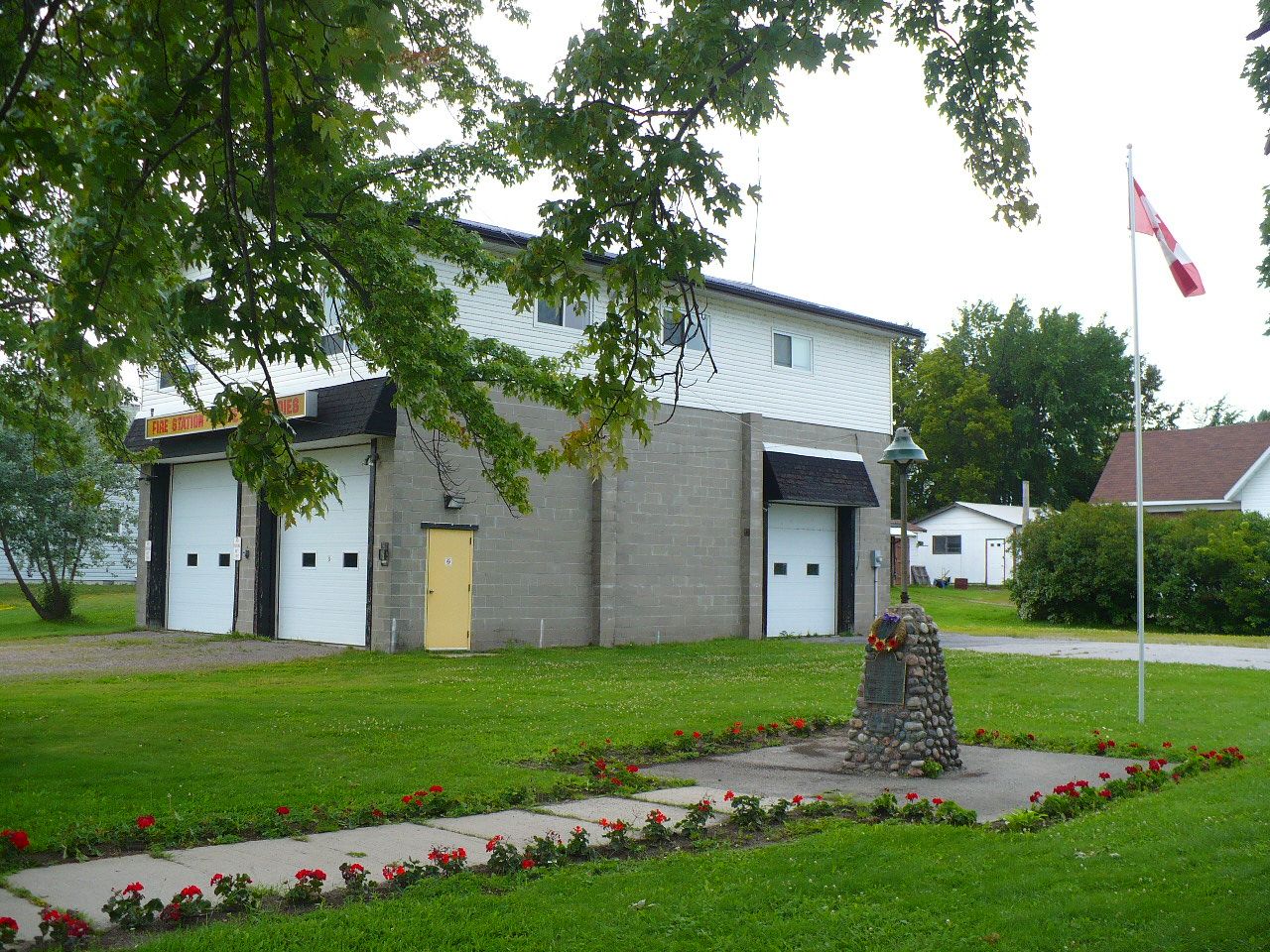 On the north shore of Lake Nipissing sits the small village of Cache Bay, along with their cobblestone cenotaph. It was erected in 1950, and dedicated on November 11th of the same year. This memorial is somewhat unique, with a built in lampost right into the stone cairn, which can still be lit to remember the men of this close knit community, who gave their lives in the wars. Their names are forever remembered on a brass plaque.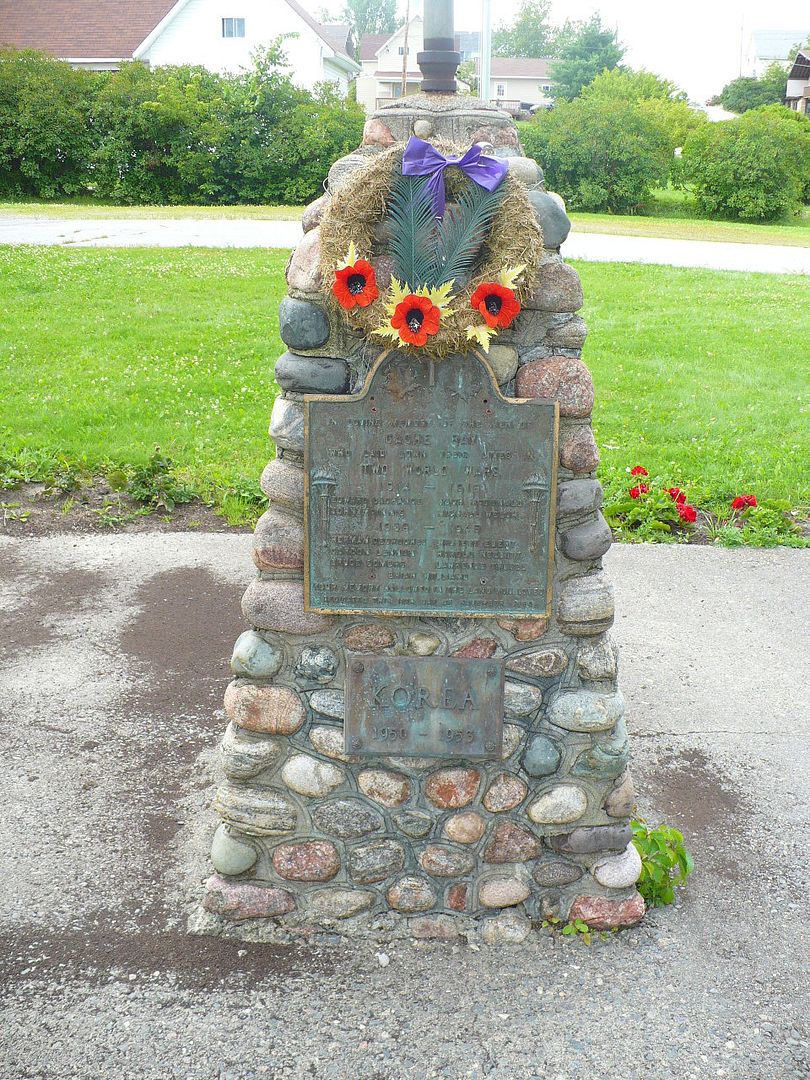 Marker text:
Main plaque:
IN LOVING MEMORY OF THE MEN OF
CACHE BAY
WHO LAID DOWN THEIR LIVES IN
TWO WORLD WARS
1914 - 1918
EDWARD LACHANCE
JOHN McINNIS
HUGH McDONALD
MICHAEL WELSH
1939 - 1945
HERMAN DESROCHES
GORDON LENNON
BRUCE SOMERS
WILBERT EBERT
HAROLD NESBITT
LAWRENCE TRUDEL
BRIAN WILLIAMS
YOUR MEMORY HALLOWED IN THE LAND YOU LOVED
DEDICATED THIS 11TH DAY OF NOVEMBER 1950
Second plaque:
KOREA
1950 - 1953