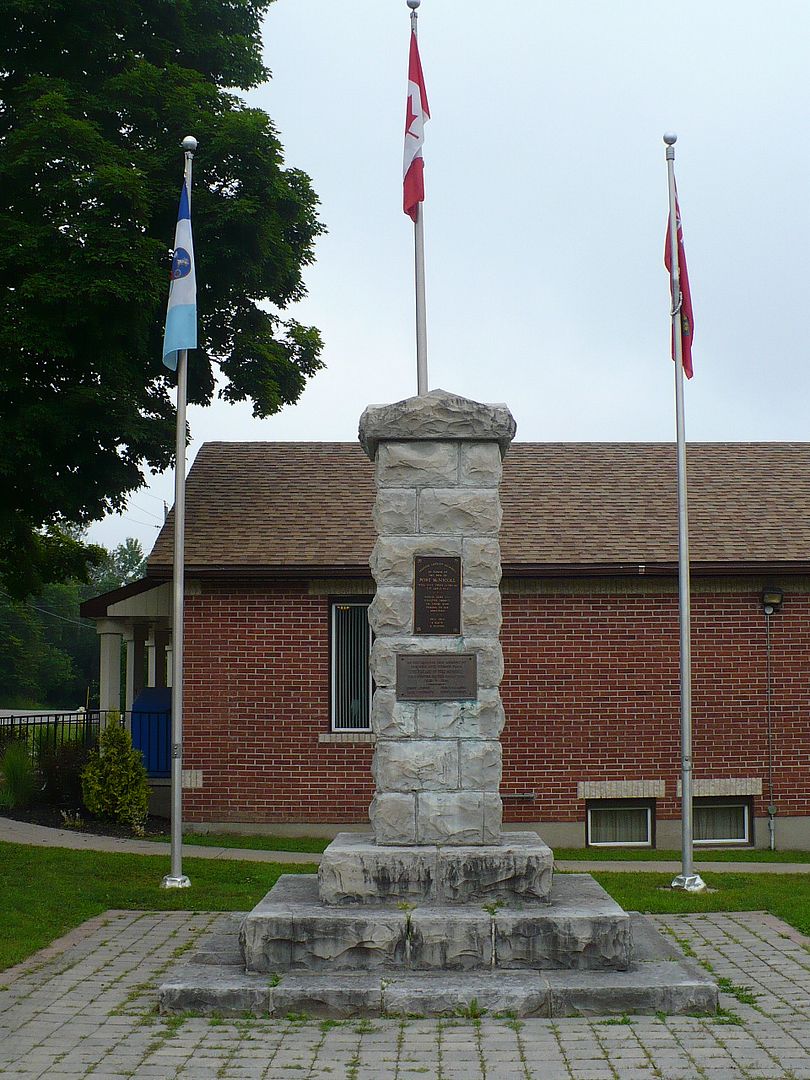 Location: Simcoe County N 44 44.877 W 79 48.536
In Veterans Park, at the corner of 4th Avenue and Davidson Street.
Erected by the Village Council, to honour the men of this village who died in the Great War, and later the Second World War. Two plaques adorn the from of the stone column, on for each of the wars.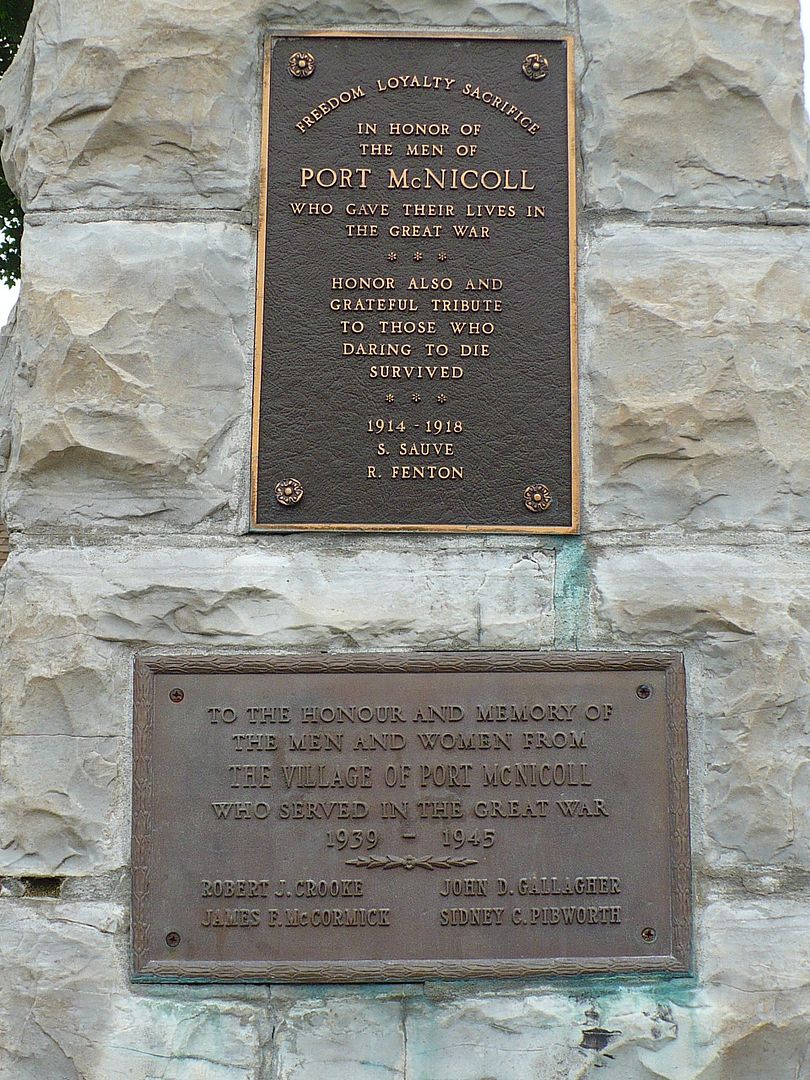 Marker text:
first plaque:
FREEDOM LOYALTY SACRIFICE
IN HONOR OF
THE MEN OF
PORT McNICOLL
WHO GAVE THEIR LIVES IN
THE GREAT WAR
HONOR ALSO AND
GRATEFUL TRIBUTE
TO THOSE WHO
DARING TO DIE
SURVIVED
1914-1918
S. SAUVE
R. FENTON
second plaque:
TO THE HONOUR AND MEMORY OF
THE MEN AND WOMEN FROM
THE VILLAGE OF PORT McNICOLL
WHO SERVED IN THE GREAT WAR
1939 - 1945
ROBERT J. CROOKE JOHN D. GALLAGHER
JAMES F. McCORMICK SIDNEY C. PIBWORTH