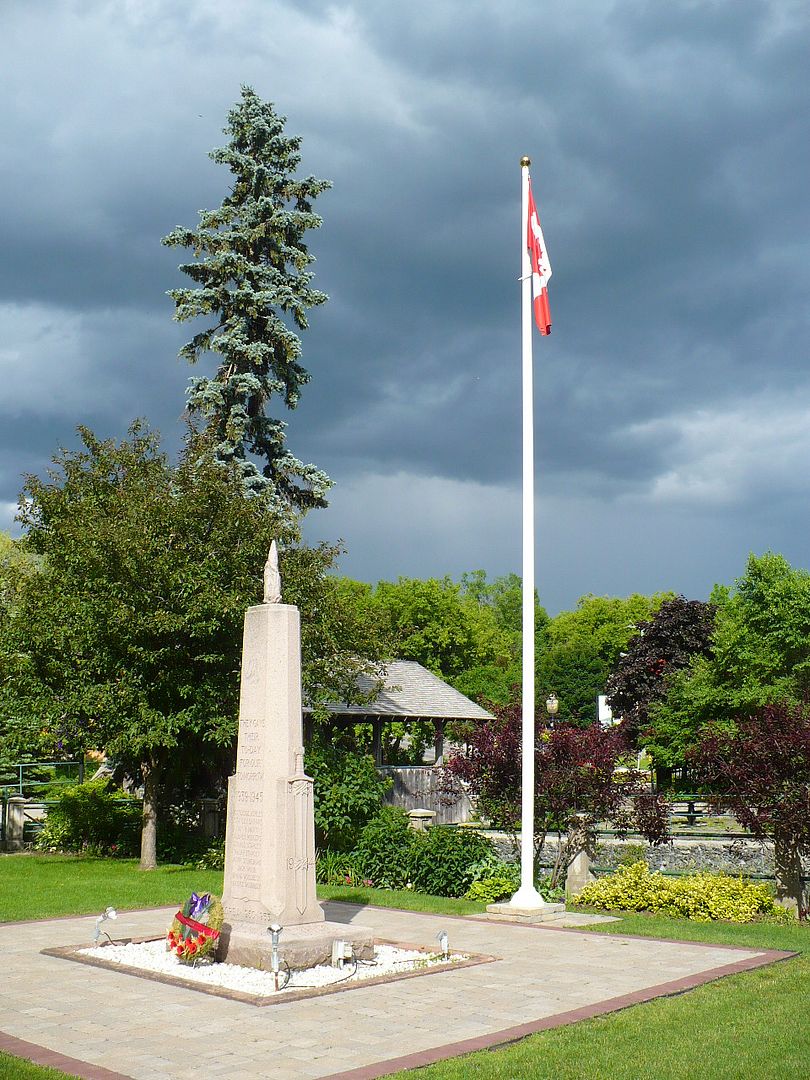 Location: Hasting County N 44 17.797 W 77 32.823
On the south side of Mill Street, just east of the main intersection.
This wonderful memorial was first commissioned in 1921, on the initiative of the Stirling Horticultural Society. It was proudly unveiled in 1927 with great fanfare, by Brig. Gen. A.E.Ross CMG, and the band of the Hastings and Prince Edward Regiment, along with the citizens and dignitaries of the region.
After the Second World War, it was re-furbished and re-dedicated once again.
A beautiful gardens and mural add to the grandeur and importance of this cenotaph.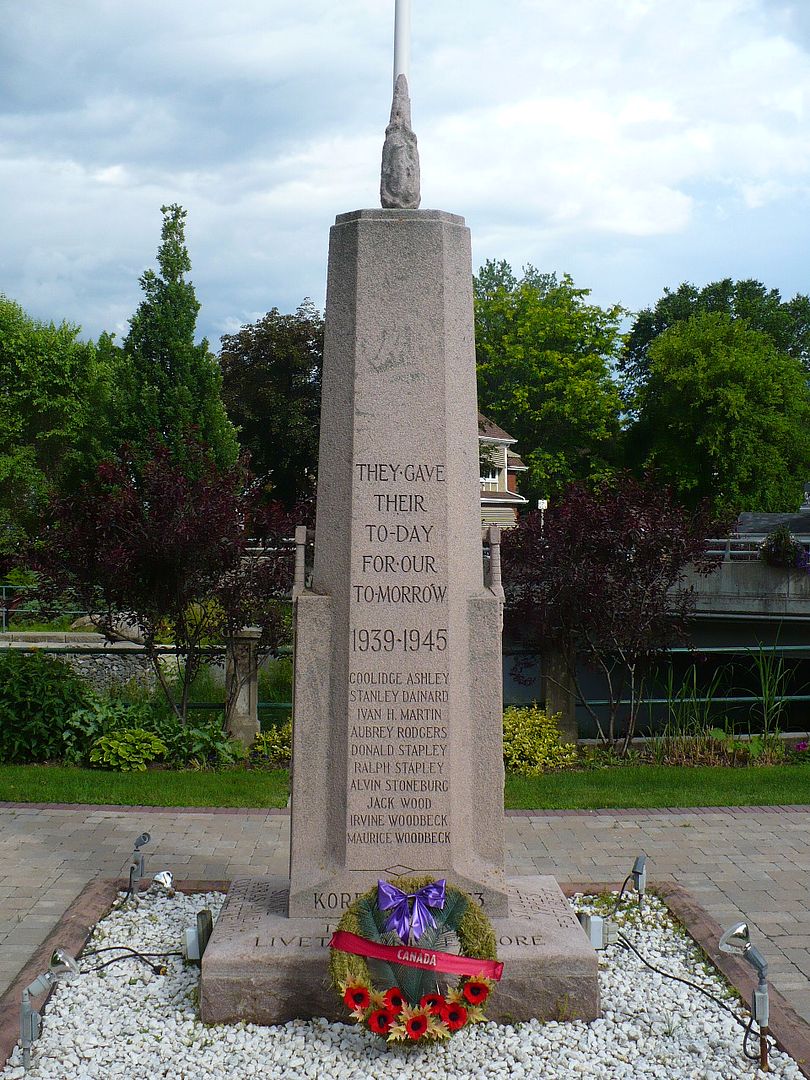 Marker text:
Front:
THEY GAVE
THEIR
TO-DAY
FOR-OUR
TO-MORROW
1939-1945
COOLIDGE ASHLEY
STANLEY DAINARD
IVAN H. MARTIN
AUBREY RODGERS
DONALD STAPLEY
RALPH STAPLEY
ALVIN STONEBURG
JACK WOOD
IRVINE WOODBECK
MAURICE WOODBECK
KOREA
1950-1953
THEIR NAME
LIVETH FOR EVERMORE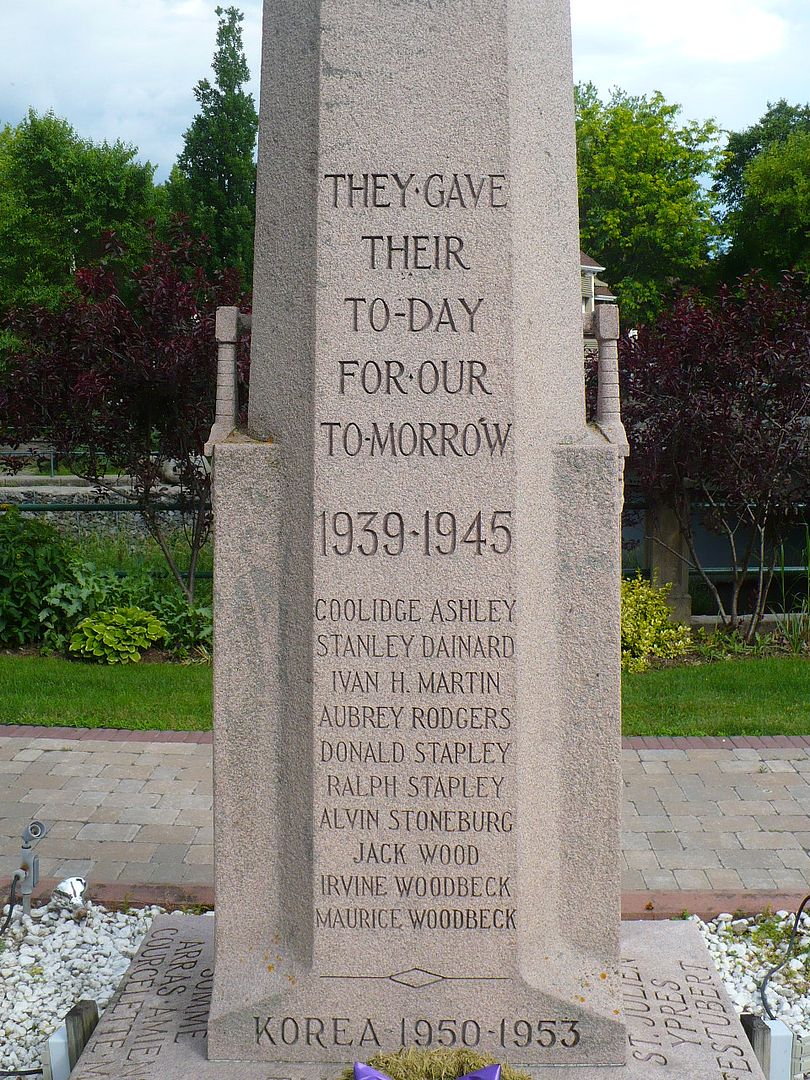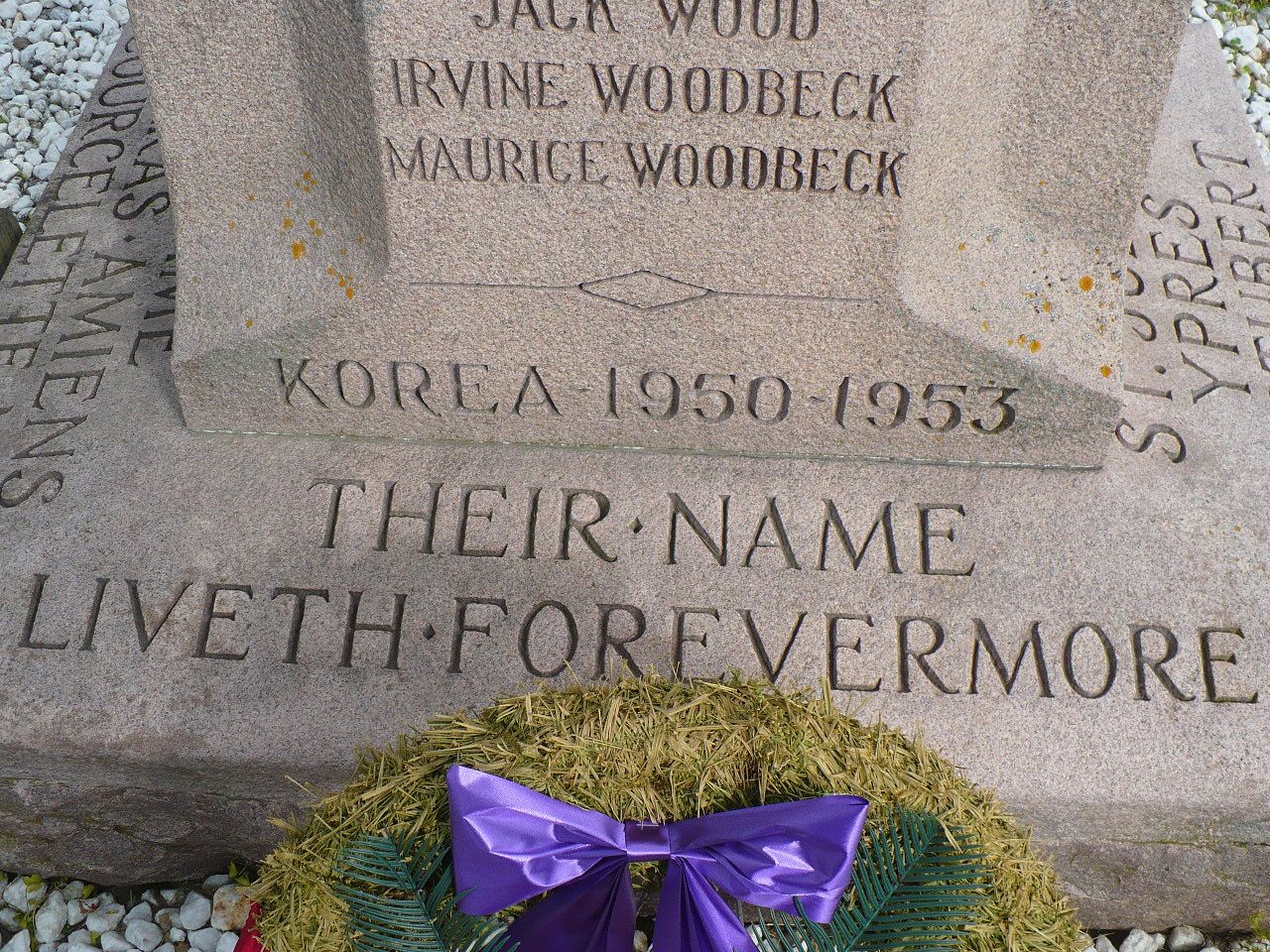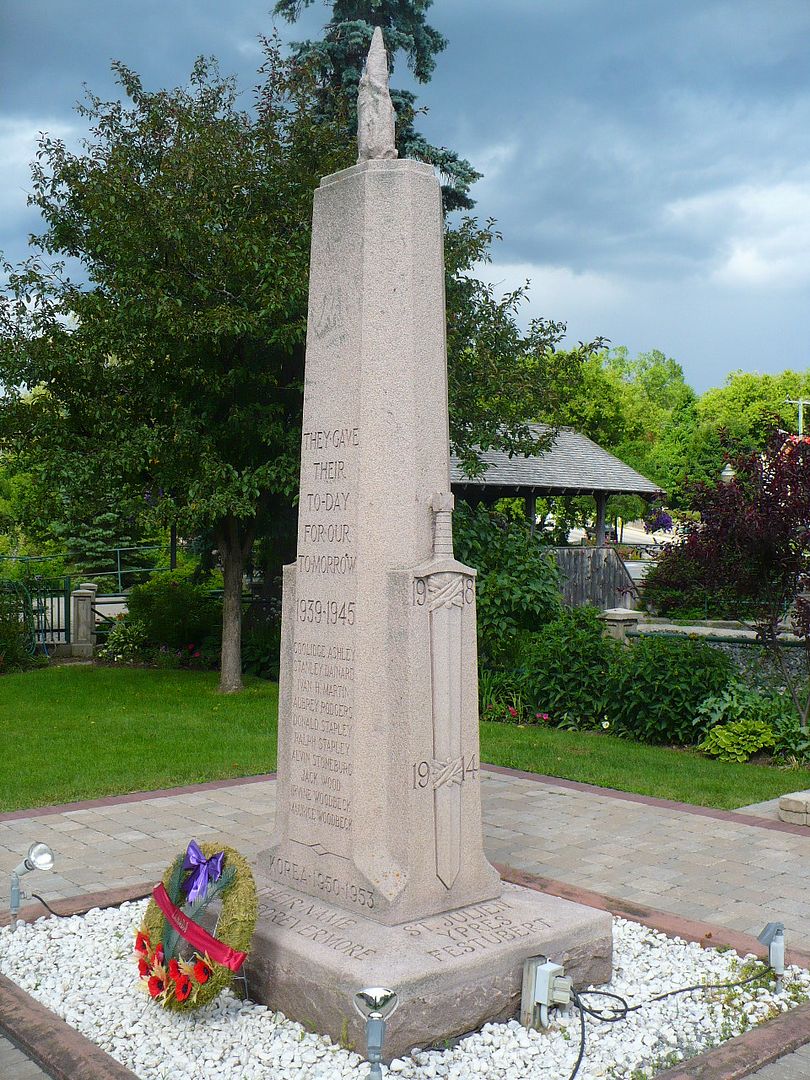 Left side:
1918
1914
ST. JULIEN
YPRES
FESTUBERT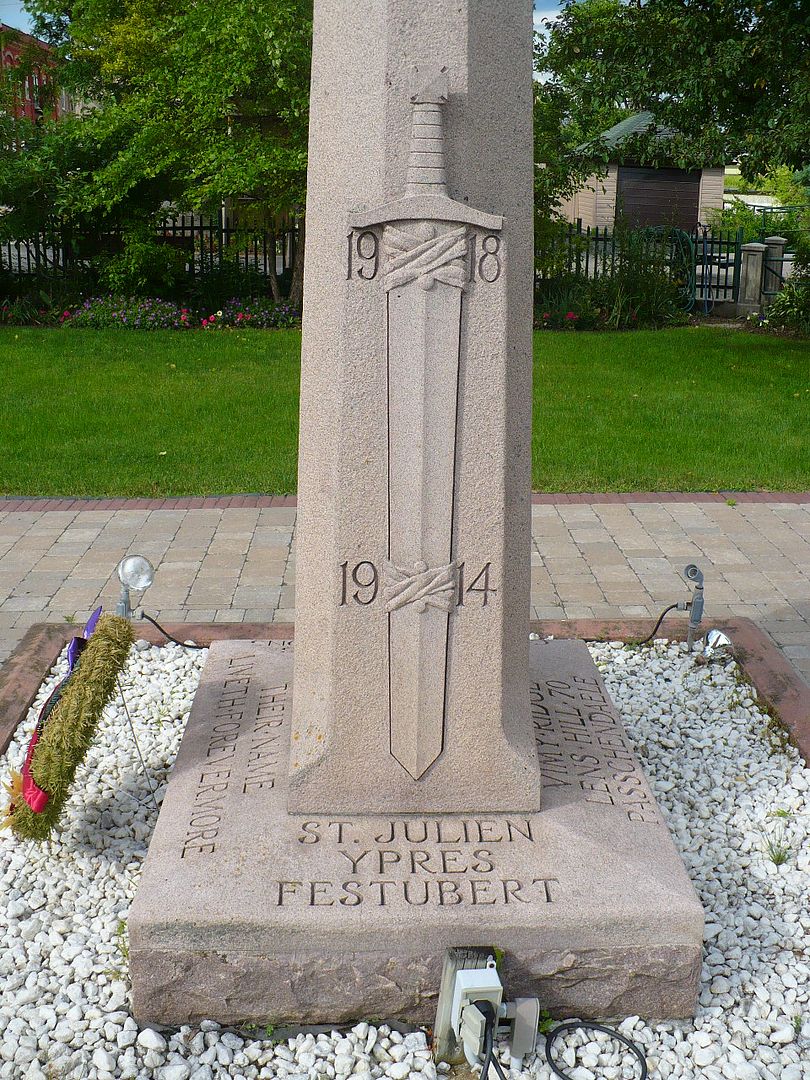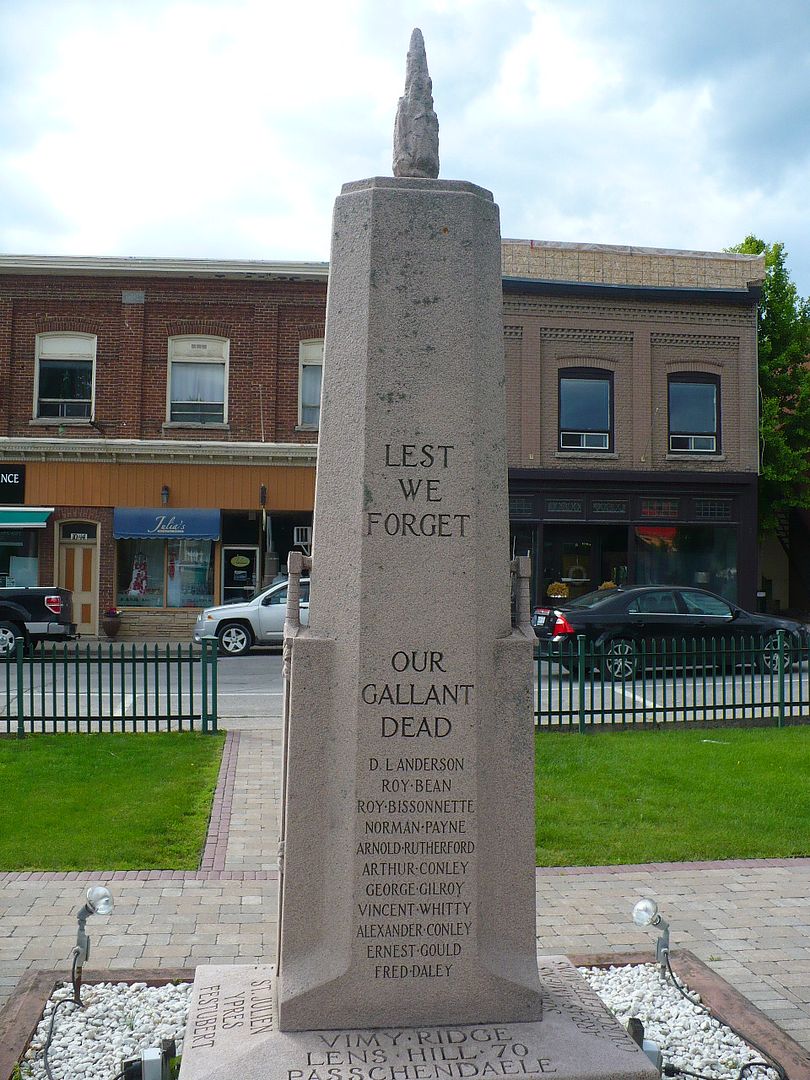 Rear:
LEST
WE
FORGET
OUR
GALLANT
DEAD
D.L. ANDERSON
ROY BEAN
ROY BISSONNETTE
NORMAN PAYNE
ARNOLD RUTHERFORD
ARTHUR CONLEY
GEORGE GILROY
VINCENT WHITTY
ALEXANDER CONLEY
ERNEST GOULD
FRED DALEY
VIMY RIDGE
LENS HILL 70
PASSCHENDAELE
Right side:
1918
1914
SOMME
ARRAS AMIENS
COURCELETTE MONS