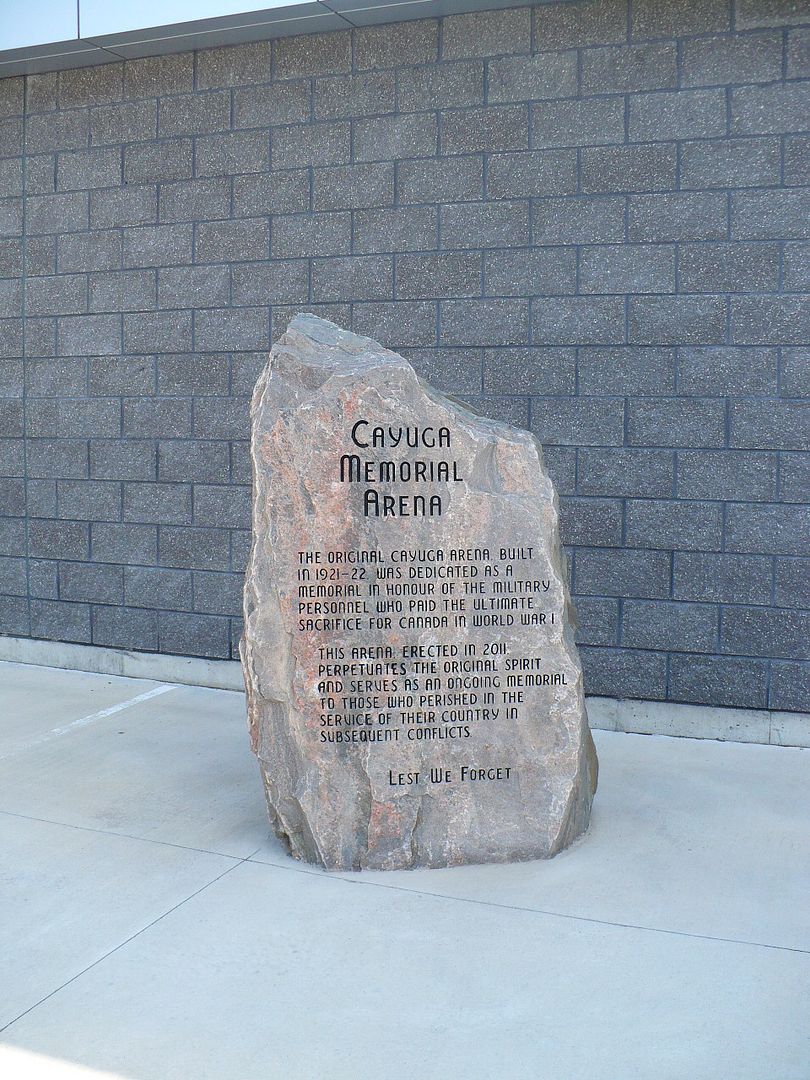 Location: Haldimand County N 42° 56.800 W 079° 51.110
In front of the arena on Thorburn Street and Chippawa Street E.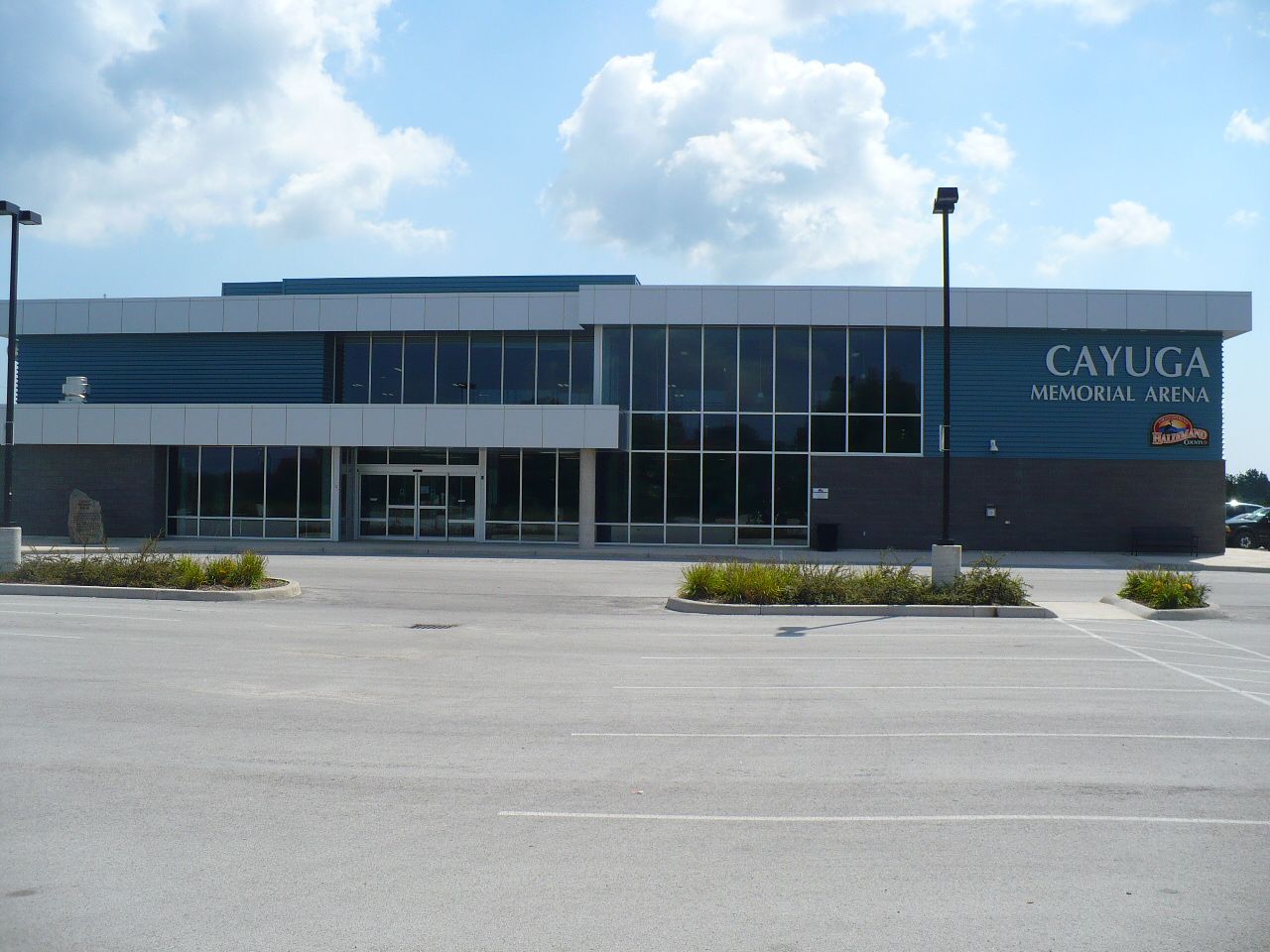 The original arena, built in this spot in 1921-22, was dedicated to the memory of those who fought in the Great War. When this new arena was built in 2011, the town continued the theme of a Memorial Arena. This large stone sits outside the main entrance of the facility, as a reminder to all who enter, of the sacrifices made by those who came before.
Marker text:
CAYUGA
MEMORIAL
ARENA
THE ORIGINAL CAYUGA ARENA, BUILT
IN 1921-22, WAS DEDICATED AS A
MEMORIAL IN HONOUR OF THE MILITARY
PERSONNEL WHO PAID THE ULTIMATE
SACRIFICE FOR CANADA IN WORLD WAR I.
THIS ARENA, ERECTED IN 2011,
PERPETUATES THE ORIGINAL SPIRIT
AND SERVES AS AN ONGOING MEMORIAL
TO THOSE WHO PERISHED IN THE
SERVICE OF THEIR COUNTRY IN
SUBSEQUENT CONFLICTS.
LEST WE FORGET.