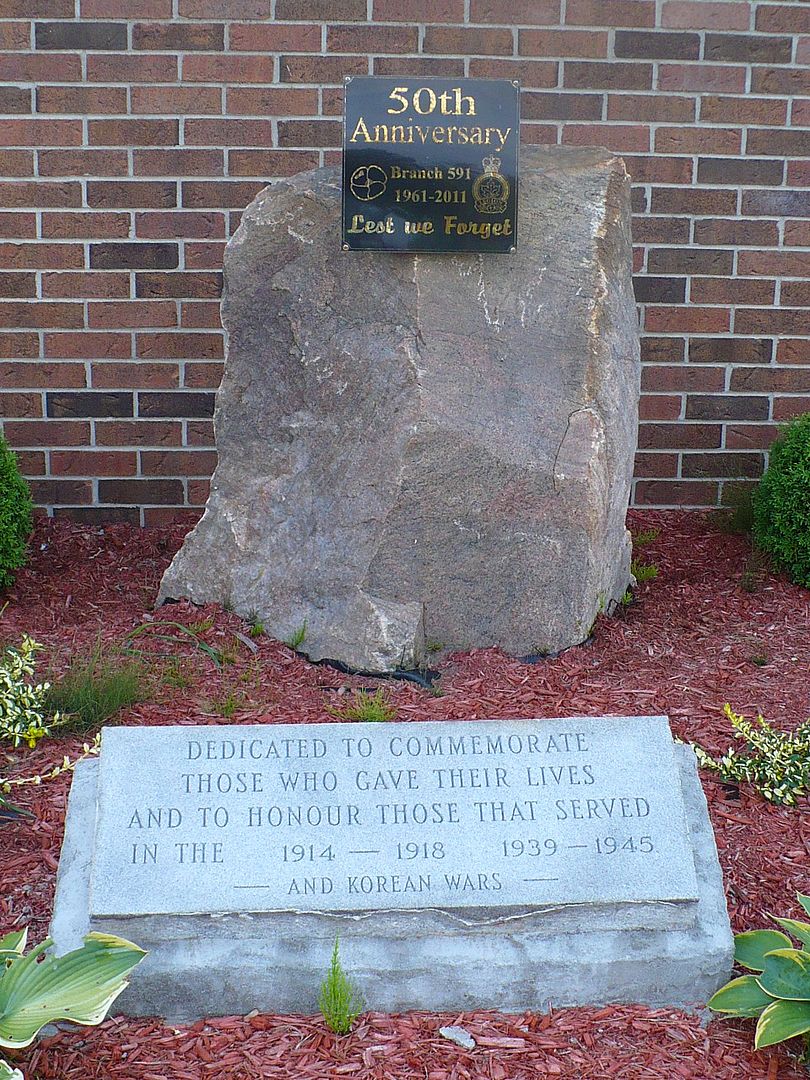 Location: Parry Sound District N 45 47.270 W 080 32.538
On the north side of Highway 526, in front of the Legion.
A small but quaint memorial, erected by Royal Canadian Legion Branch 591, sits directly in front of the legion. The branch celebrated its 50th anniversary in 2011. This current building was proudly constructed in 1971. The memorial itself is an engraved stone mounted in the garden.
Marker text:
DEDICATED TO COMMEMORATE
THOSE WHO GAVE THEIR LIVES
AND TO HONOUR THOSE WHO SERVED
IN THE 1914-1918 1939-1945
-- AND KOREAN WARS --