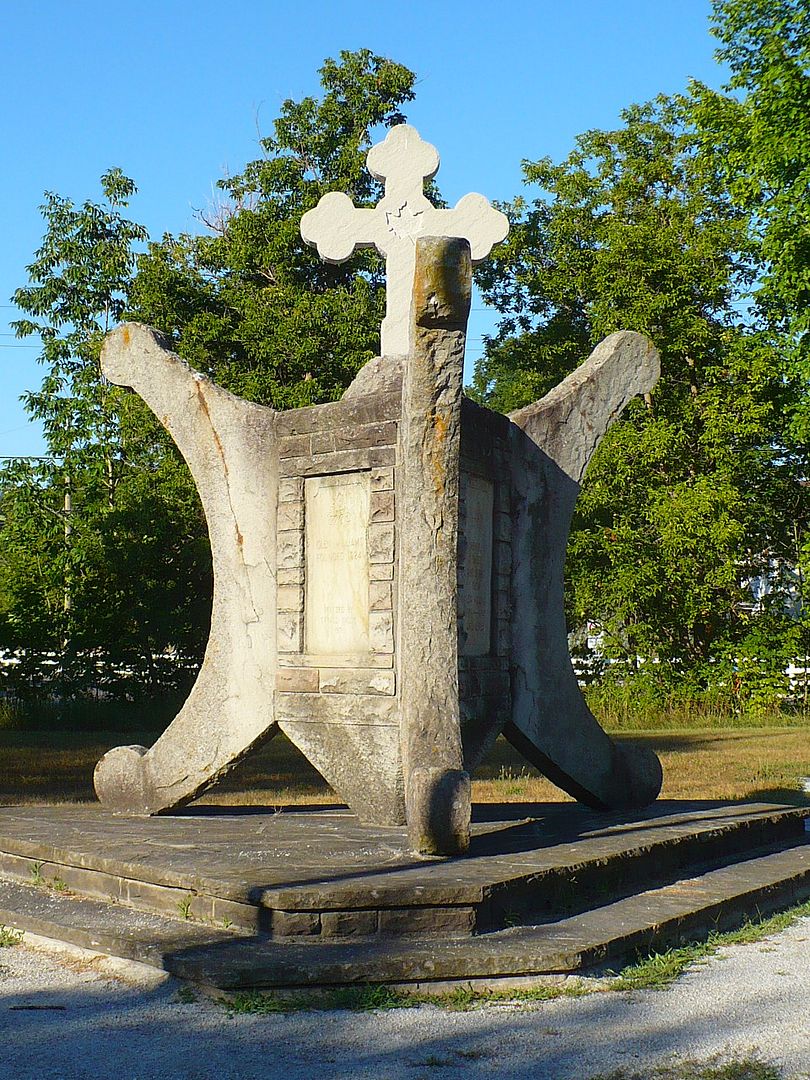 Location: Halton Region N 43 40.085 W 079 55.613
In a small park at the south-east corner of Main Street and Confederation Street.
A rather unique memorial, erected in 1971 by Gerald Inglis. This three-sided memorial pays tribute to those who served in major conflicts, and to the founding of the picturesque village of Glen Williams. A pleasant place to relax beside the clear waters of the Credit River, and take in the calmness that seems to linger in this small park.
Marker text:
Side 1:
GLEN WILLIAMS
FOUNDED 1824
ERECTED BY
GERALD INGLIS
1971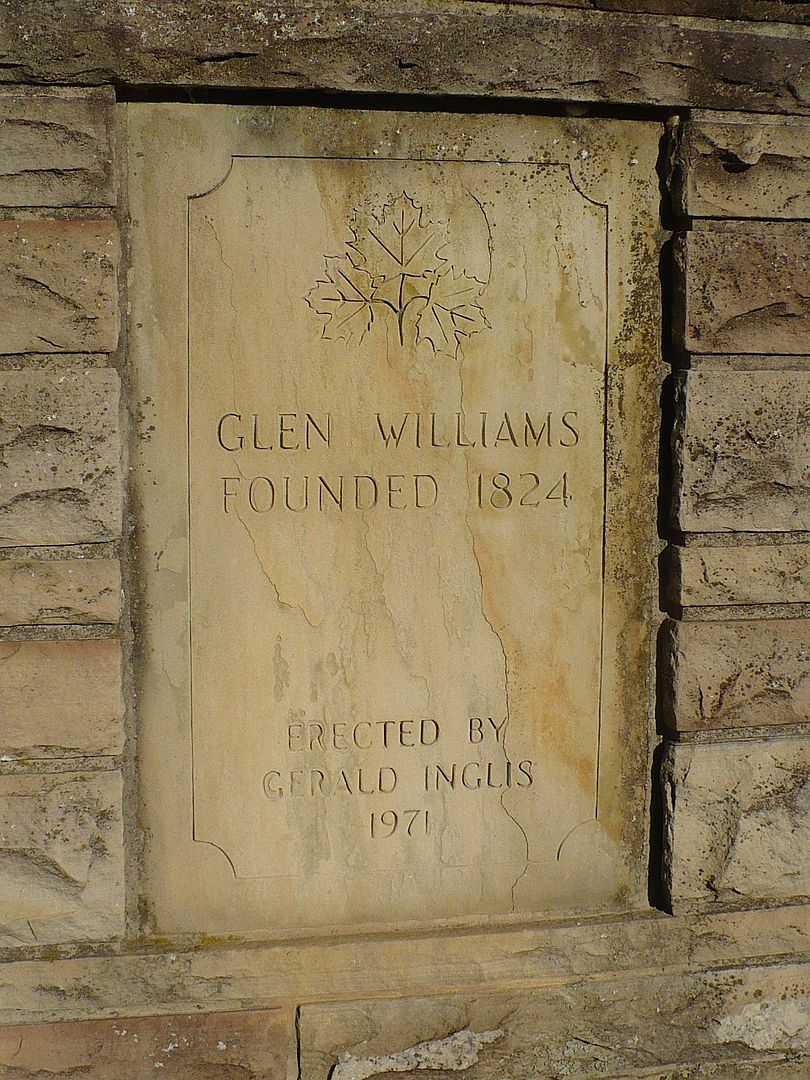 Side 2:
IN MEMORY OF
THOSE
WHO SERVED
FROM
GLEN WILLIAMS
1939--1945
AND KOREA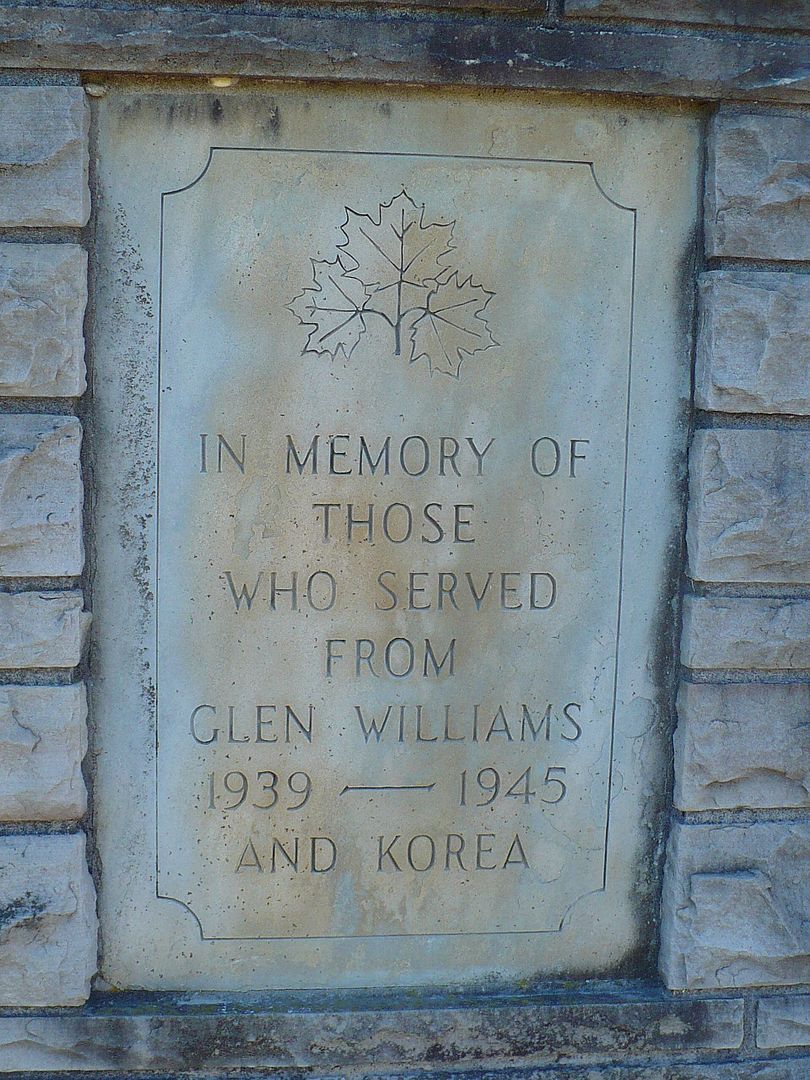 Side 3:
IN MEMORY OF
THOSE
WHO SERVED FROM
GLEN WILLIAMS
1914--1918