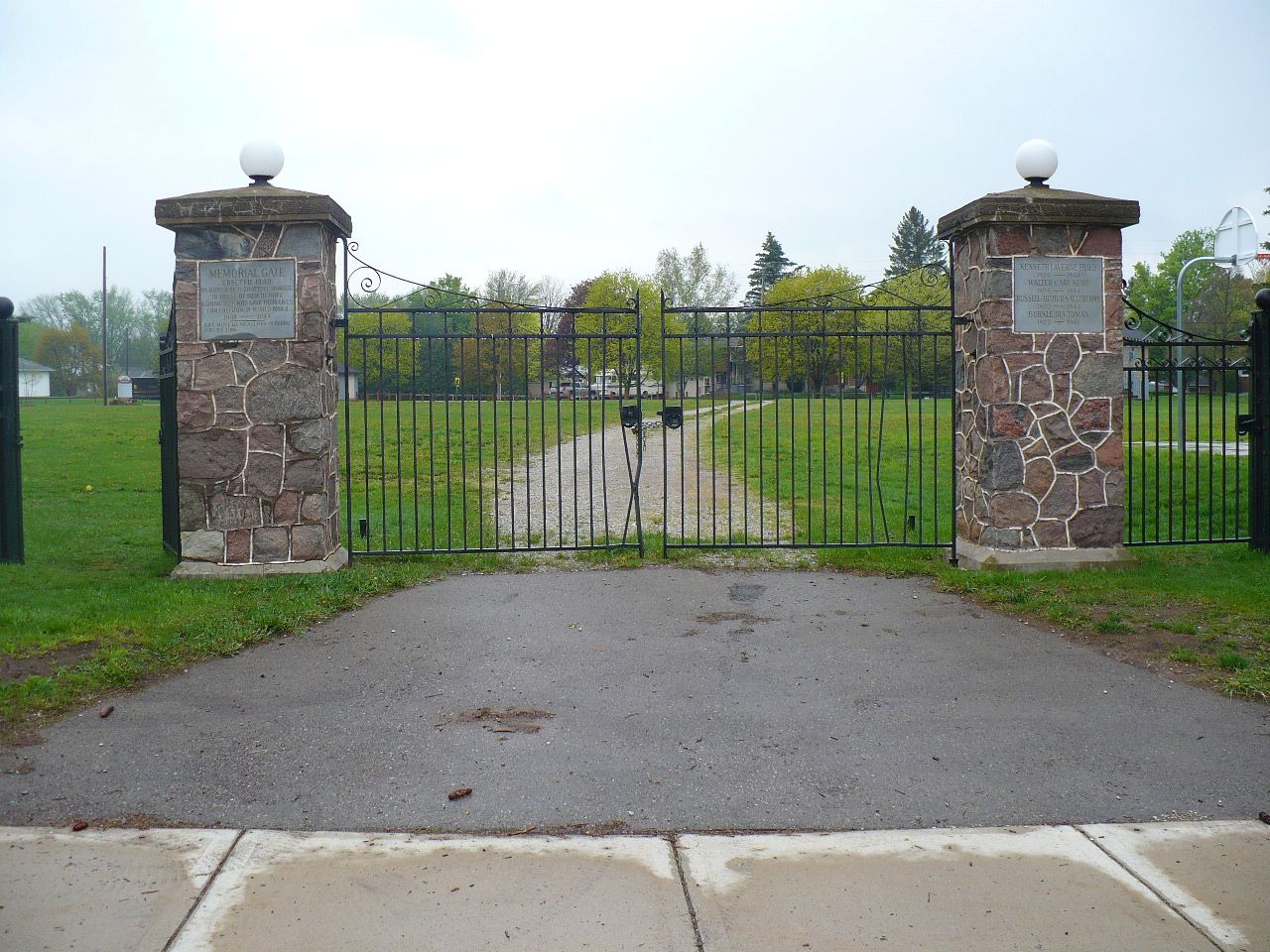 Location: Waterloo Region N 43 21.027 W 080 31.712
On the north side of Bridge Street, entrance to the town park.
Dedicated in honour of and in grateful tribute, to those of the New Dundee community, who gave their lives for freedom in the Second World War. This memorial was erected by the community of New Dundee, unveiled in 1948. The memorial, known as Memorial Gate, is made up of the stone and iron gates at the entrance to the Town Park.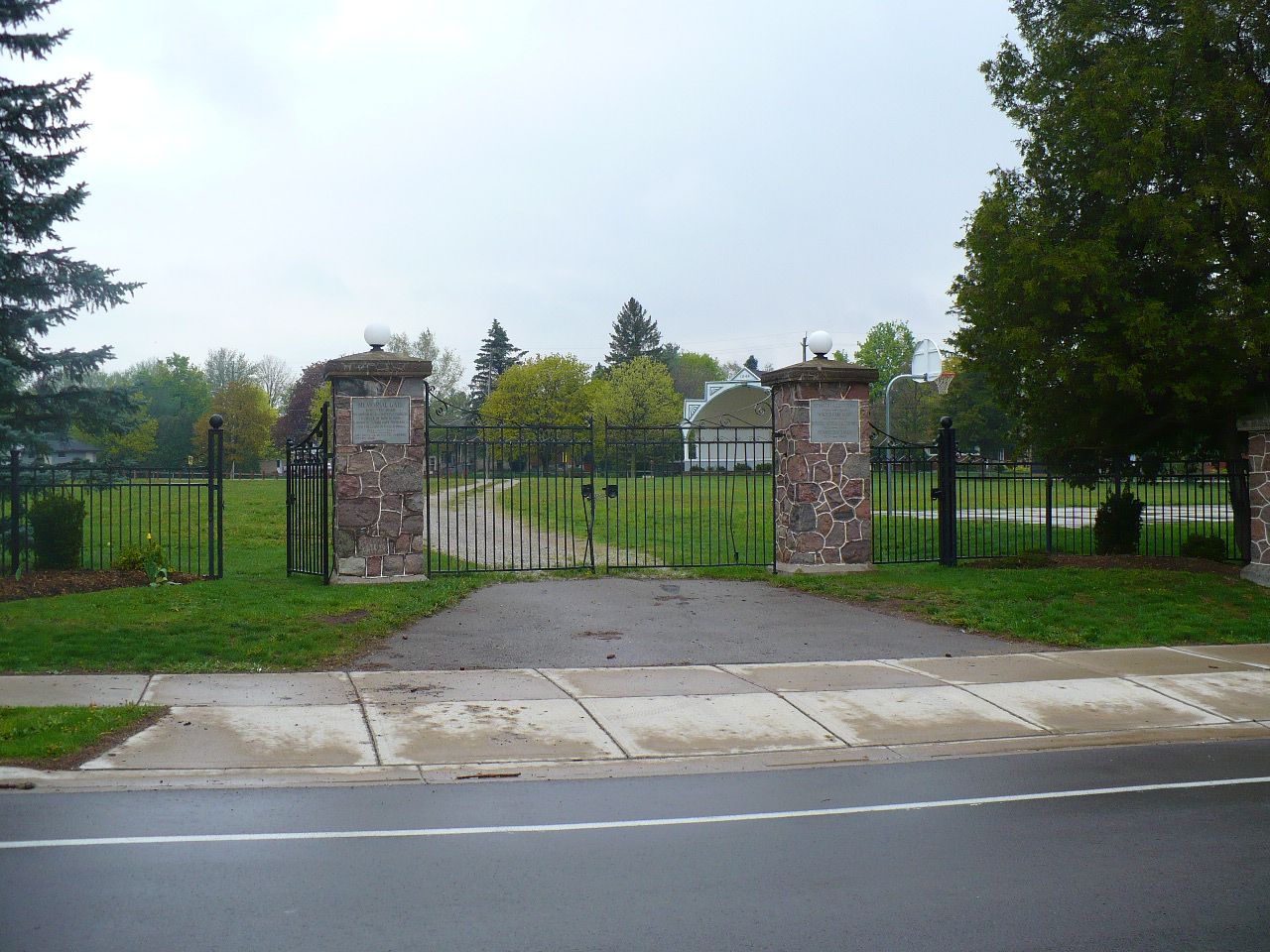 Marker text:
Front left:
MEMORIAL GATE
ERECTED 1948
IN HONOUR OF, & GRATEFUL TRIBUTE
TO THOSE, OF NEW DUNDEE
COMMUNITY, WHO GAVE THEIR LIVES
FOR FREEDOM IN WORLD WAR II.
1939 -1945
LIFE MUST BE MEASURED IN DEEDS,
NOT BY TIME.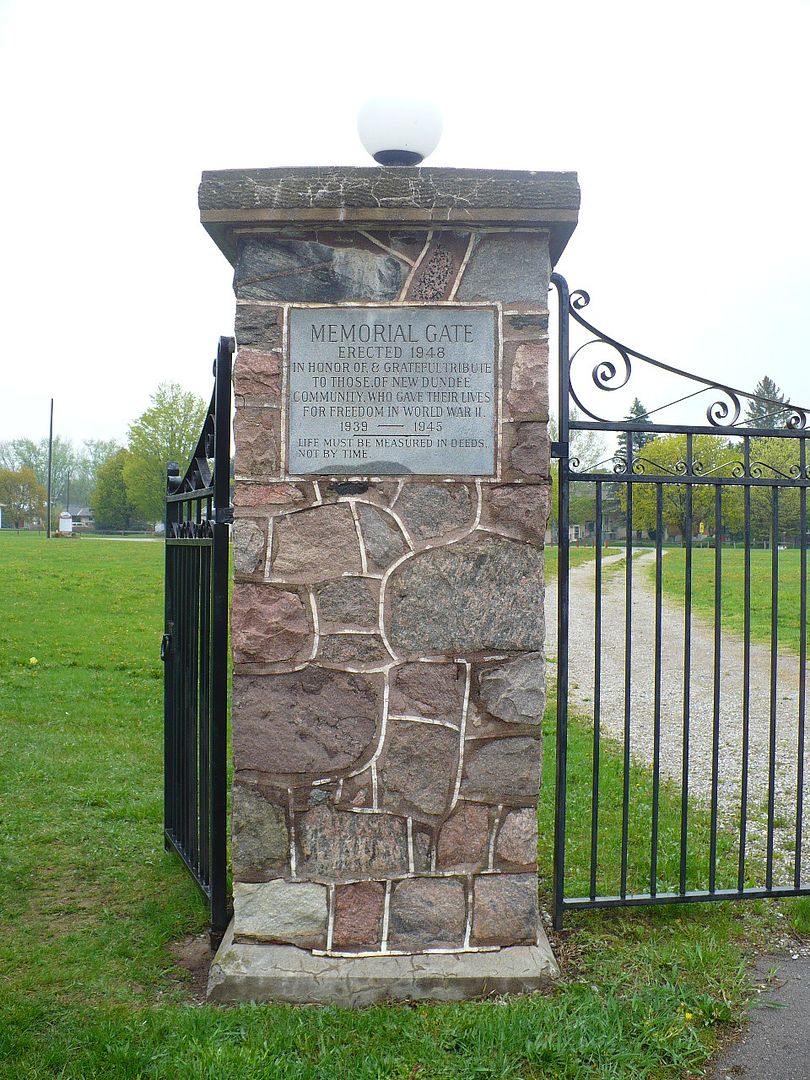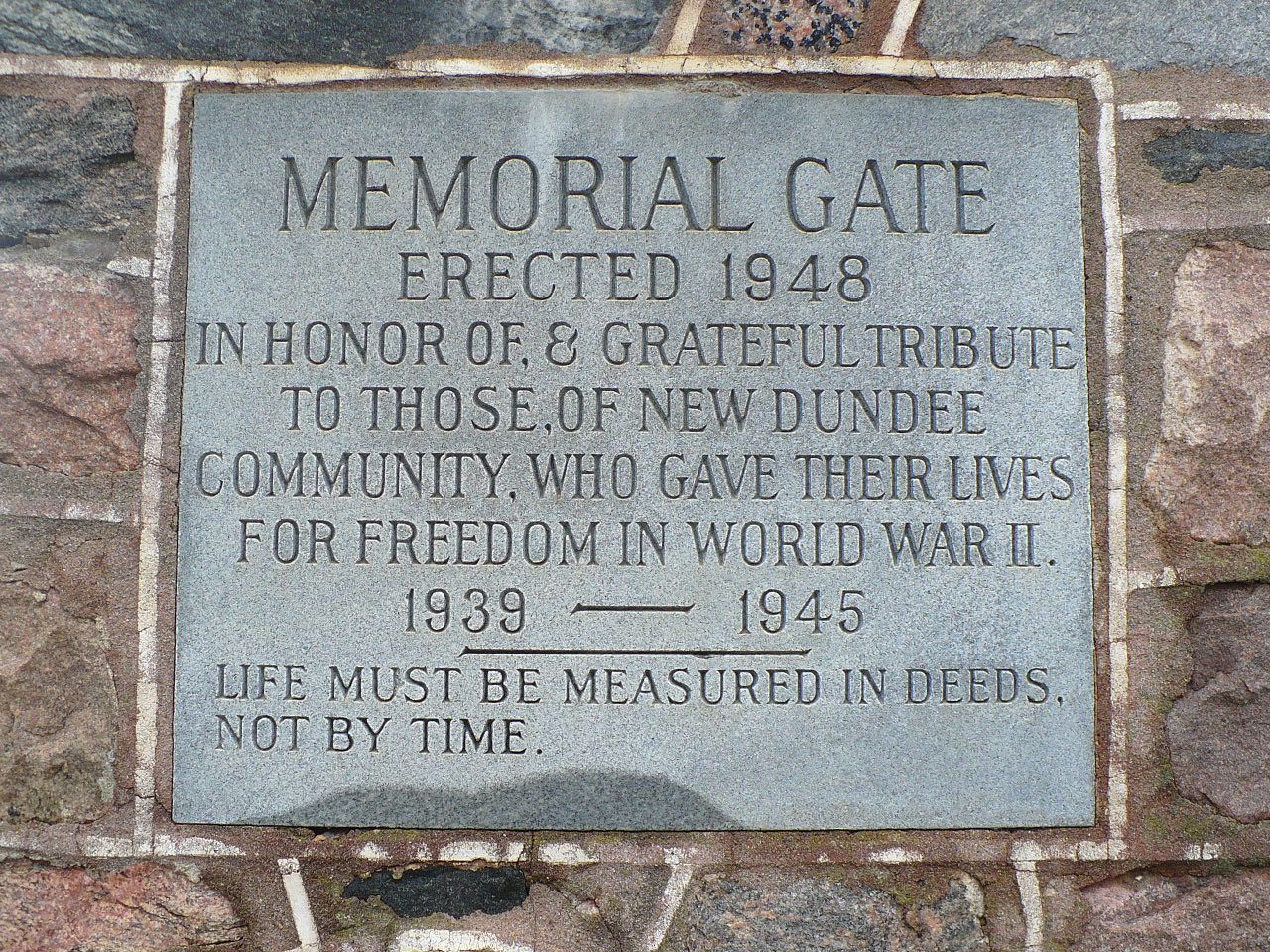 Front right:
KENNETH LAVERNE FRIED
1920 - 1945
WALTER CARL KURT
1924 - 1944
RUSSELL ARTHUR SALTZBERRY
1920 - 1944
BURKLE IRA TOMAN
1923 - 1945