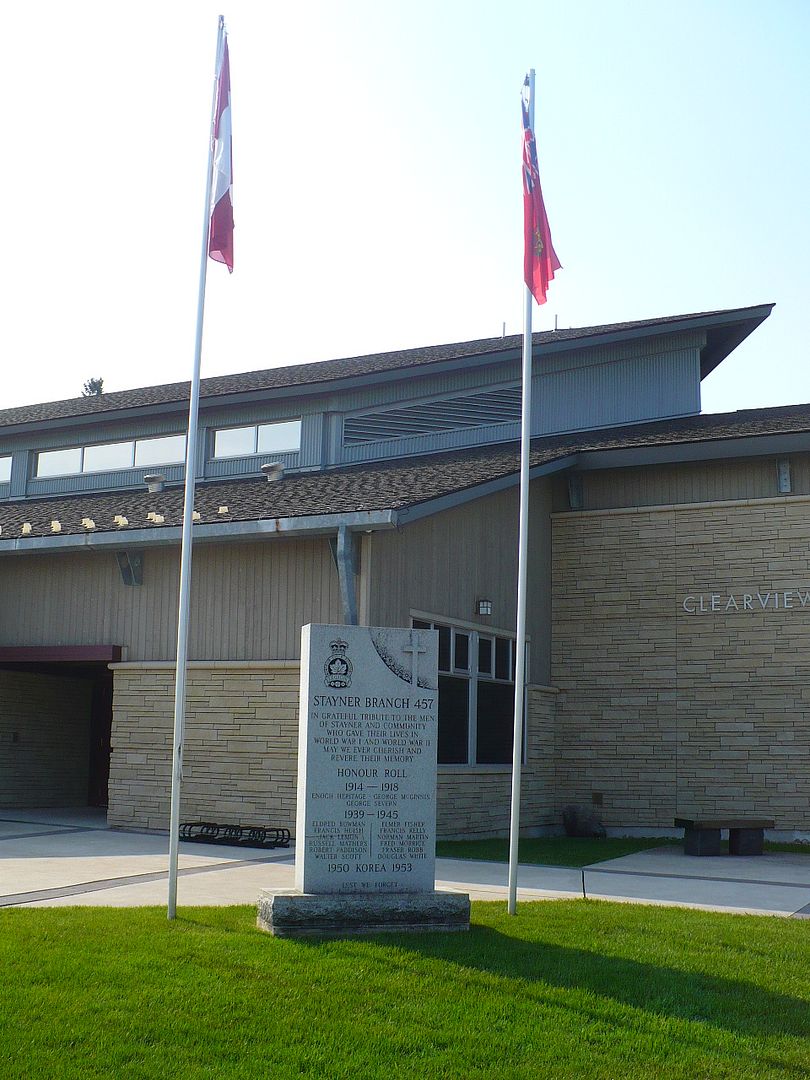 Location: Simcoe County N 44 25.123 W 080 05.315
On Perry Street, in front of the Clearview Township Administration Centre.
Erected fairly recently by the Township of Clearview and the Royal Canadian Legion Stayner Branch 457. The memorial consists of an engraved granite shaft, featuring the honour roll to those lost in the great conflicts of the 1900s.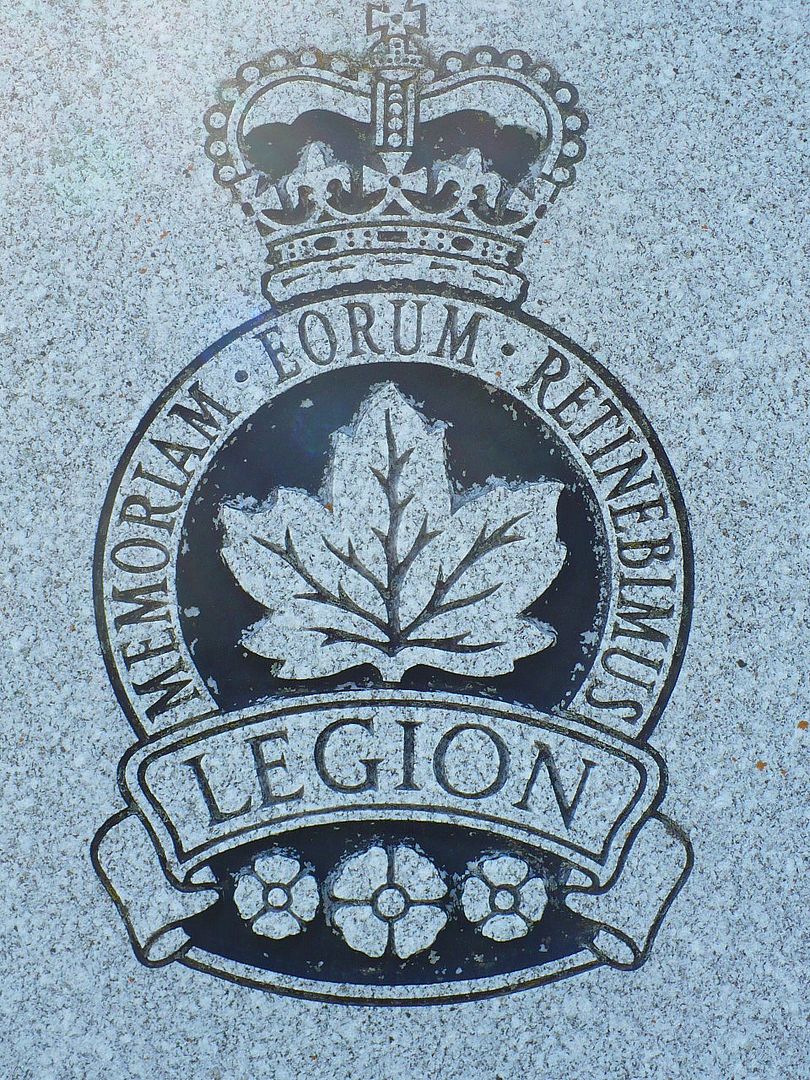 Marker text:
STAYNER BRANCH 457
IN GRATEFUL TRIBUTE TO THE MEN
OF STAYNER AND COMMUNITY
WHO GAVE THEIR LIVES IN
WORLD WAR I AND WORLD WAR II
MAY WE EVER CHERISH AND
PRESERVE THEIR MEMORY
HONOUR ROLL
1914 - 1918
ENOCH HERITAGE
GEORGE McGINNIS
GEORGE SEVERN
1939 - 1945
ELDRED BOWMAN
FRANCIS HUISH
JACK LEMON
RUSSELL MATHERS
ROBERT PADDISON
WALTER SCOTT
ELMER FISHER
FRANCIS KELLY
NORMAN MARTIN
FRED MORRICE
FRASER ROBB
DOUGLAS WHITE
1950 KOREA 1953
LEST WE FORGET