Location: Simcoe County N 44 36.308 W 079 25.495
On the northwest corner of Colborne Street and Dunlop Street, in front of the hospital.
The city of Orillia has done things a little different than most communities. They decided, at the end of the First World War, to create a cenotaph that was not only practical, but also would show thanks and respect to the men who gave their lives. The decision was made to build a much needed hospital, and thus, Soldiers' Memorial Hospital was erected in 1922.
A stone cenotaph and walkway mark the entrance to the hospital. The Royal Canadian Legion Branch 34 helped to make this unique tribute a reality, and added the granite cenotaph in 1967.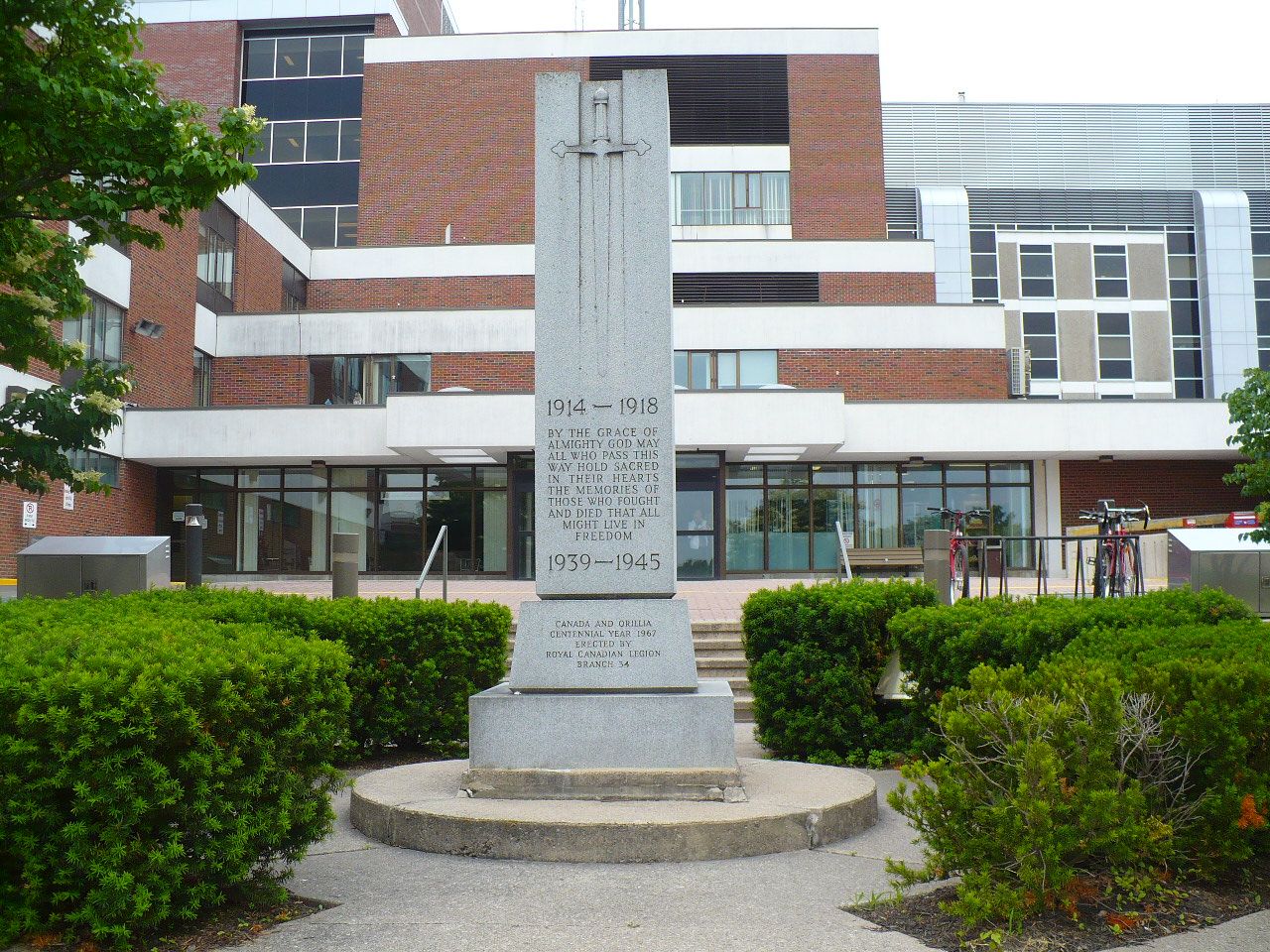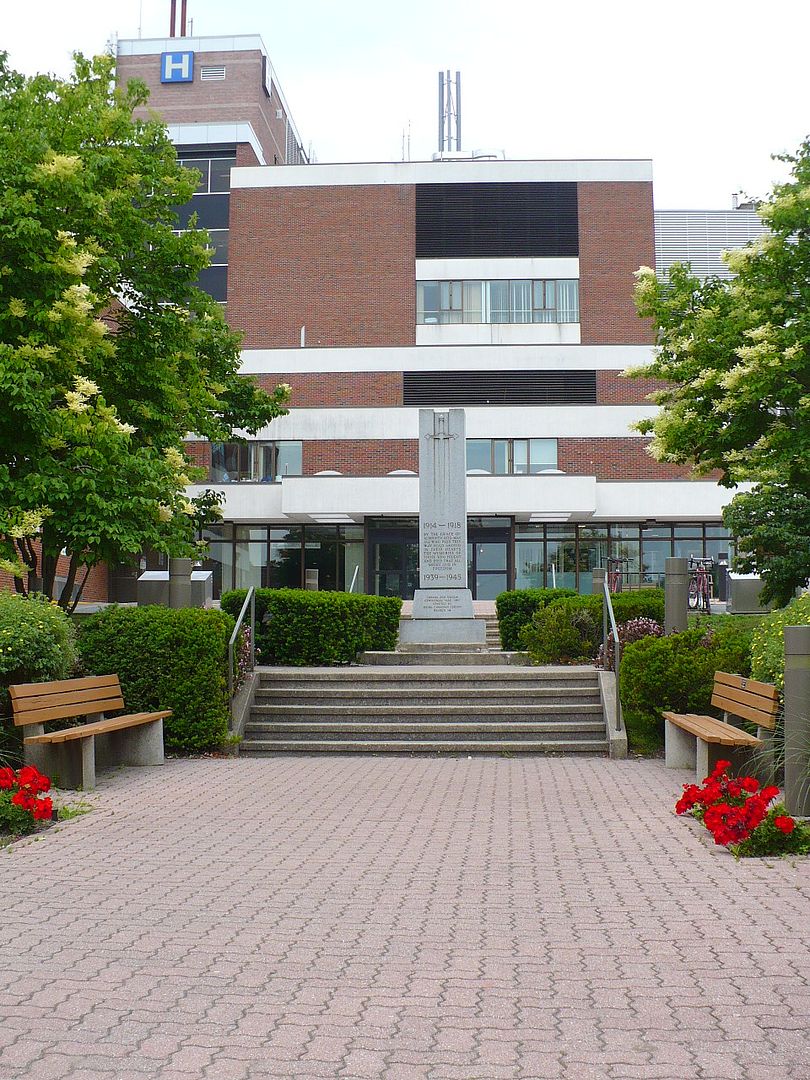 Marker text:
Front:
1914-1918
BY THE GRACE OF
ALMIGHTY GOD MAY
ALL WHO PASS THIS
WAY HOLD SACRED
IN THEIR HEARTS
THE MEMORIES OF
THOSE WHO FOUGHT
AND DIED THAT ALL
MIGHT LIVE IN
FREEDOM
1939-1945
CANADA AND ORILLIA
CENTENNIAL YEAR 1967
ERECTED BY
ROYAL CANADIAN LEGION
BRANCH 34
Left:
LEST
WE
FORGET
KOREA
1950-1953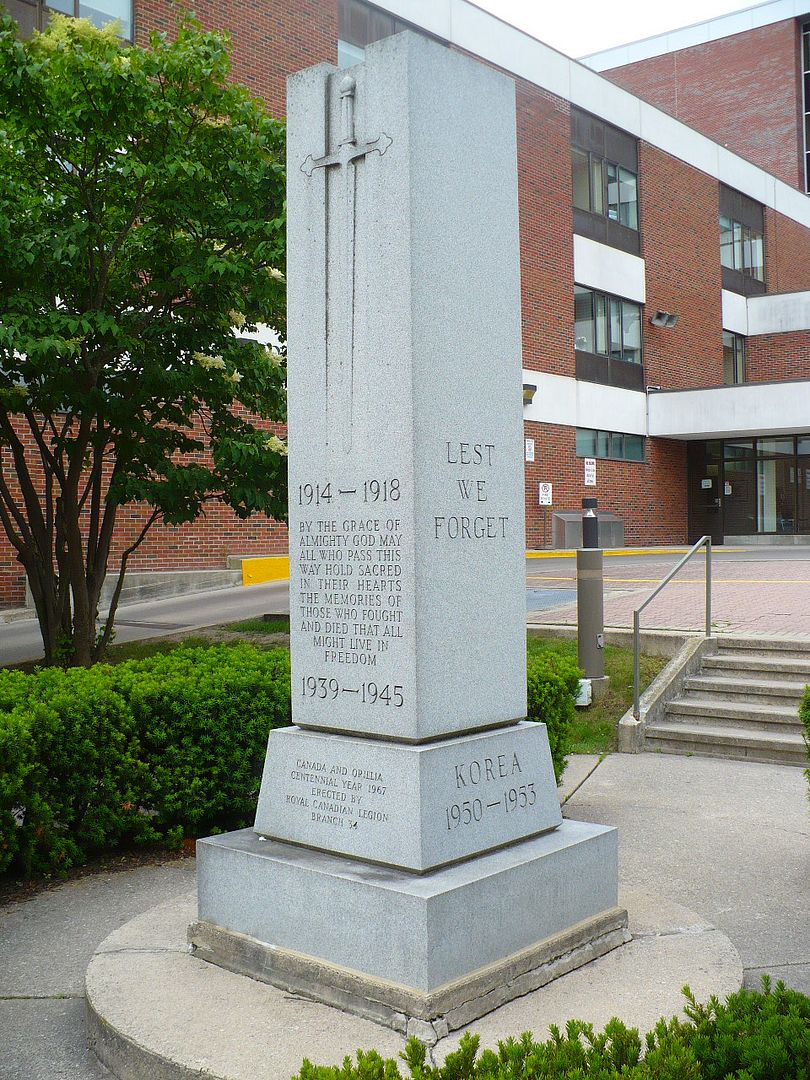 Rear:
(same as front)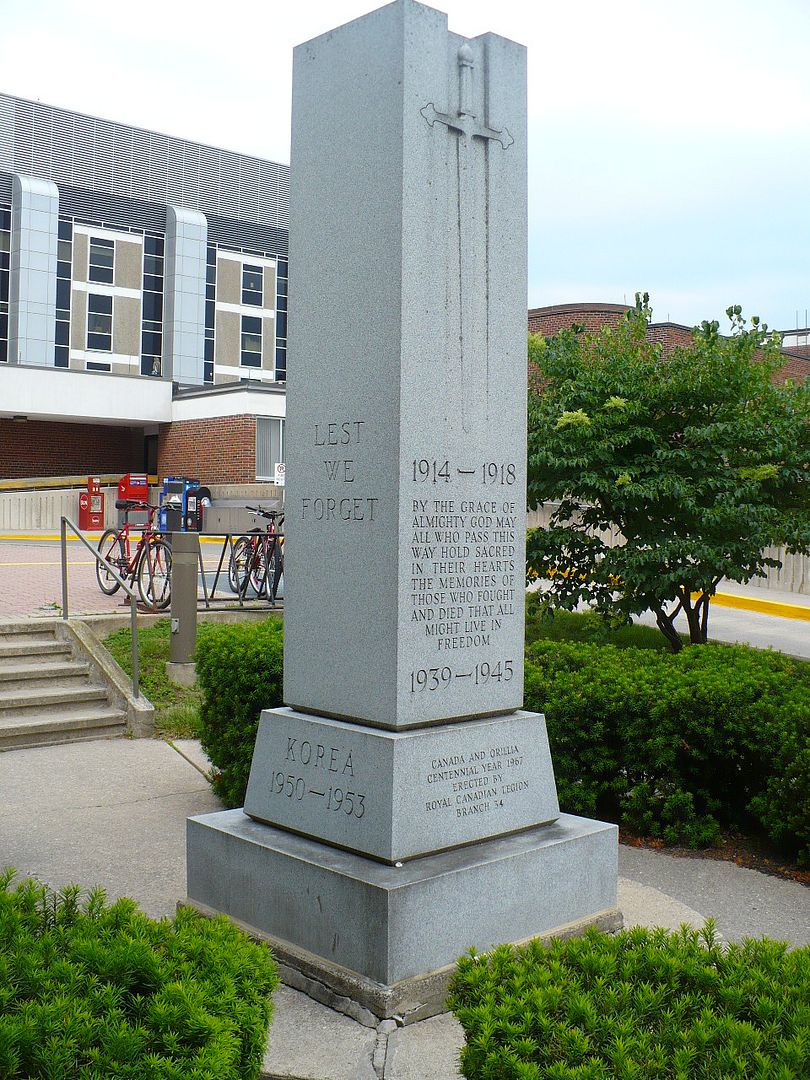 Right:
(same as left side)