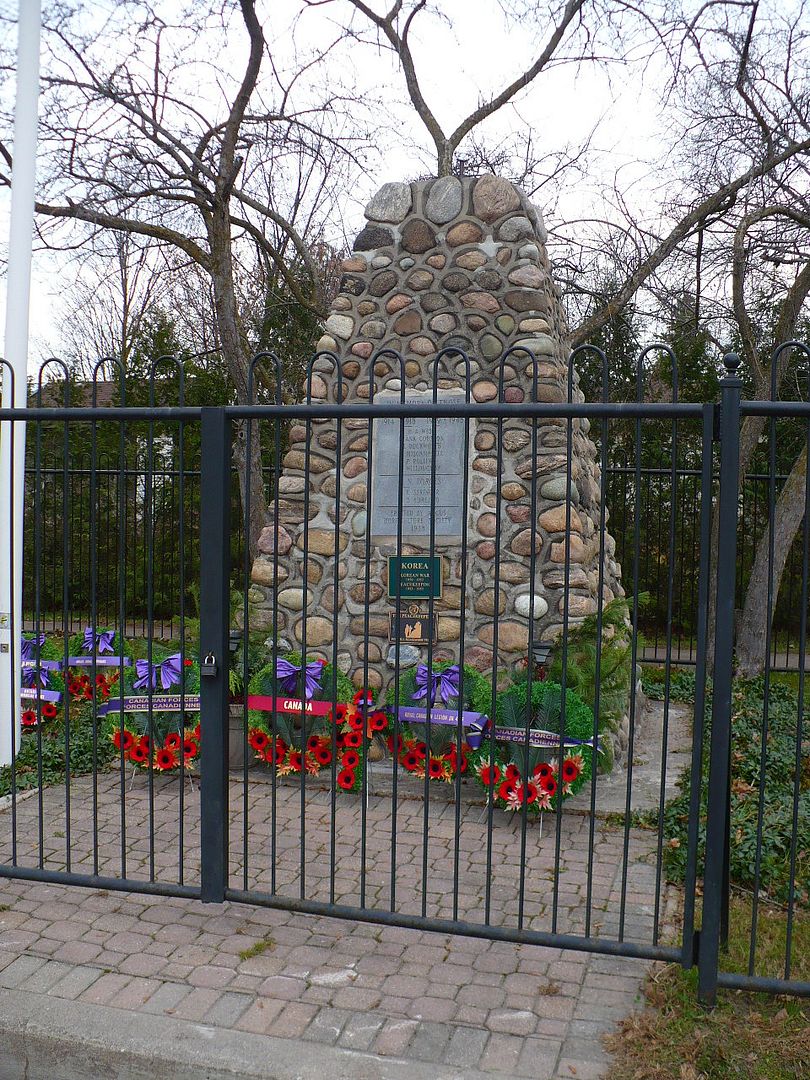 Location: Simcoe County N 44 19.138 W 079 52.949
On the north side of Queen Street, at Cross Street.
Originally erected in 1938 by the Angus Horticultural Society, the main plaque on the tall stone cairn was later changed to include those who also died in World War II. Subsequent small plaques were added to remember Korea and Peacekeepers. Oddly enough, this memorial and gardens is locked behind a large iron fence, with public access limited to the street.
Angus has always had strong ties to CFB Borden, which lies at the the south end of town. A little known RCAF munitions depot was housed in Angus, and in 1958 a tragic explosion occurred in Depot 13X, taking the lives of seven men. This is one of the worst peacetime munitions explosions in the country. A stone has been placed in the garden, near the base of the main cairn, to remember the seven.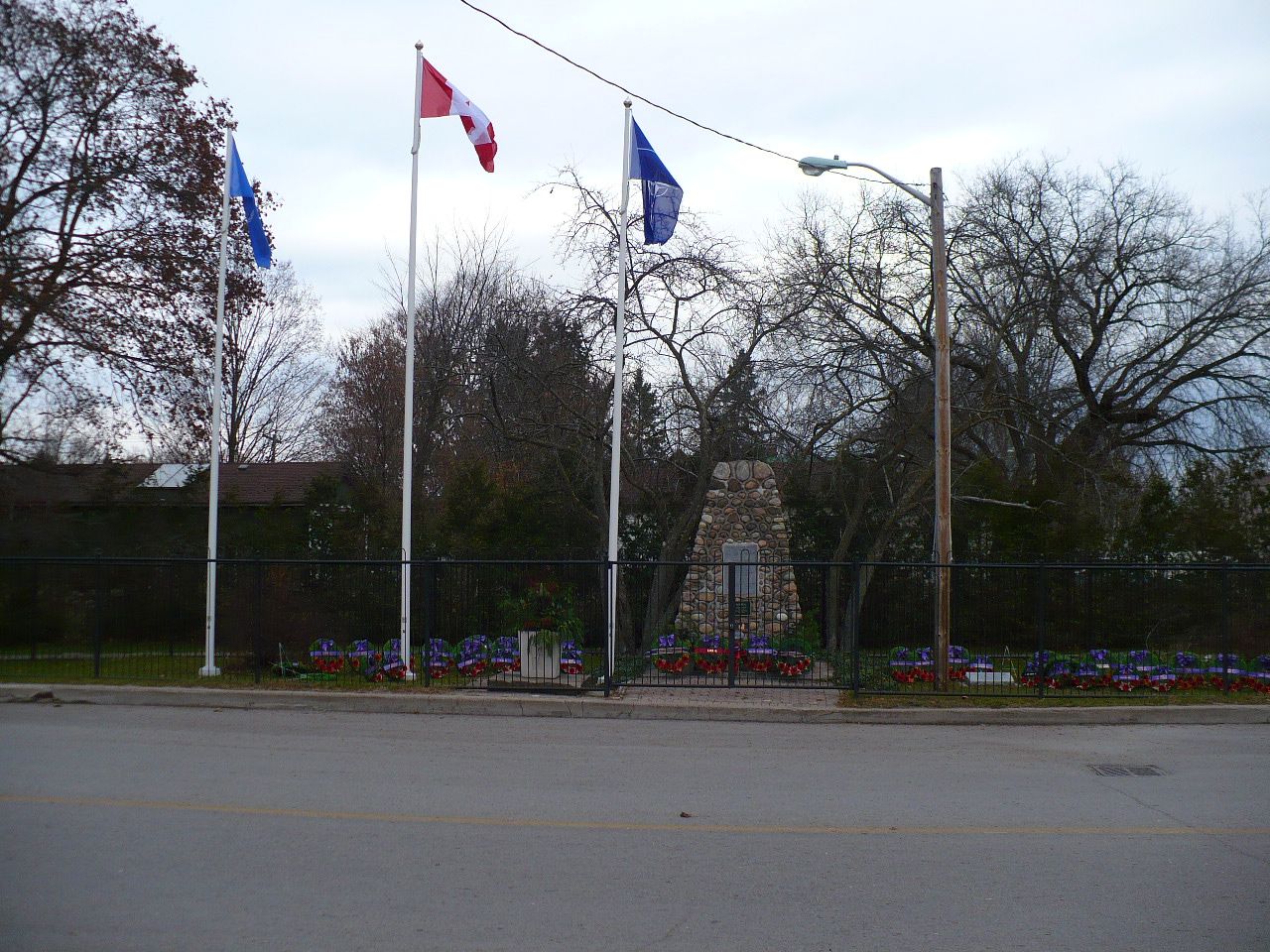 Marker text:
Stone cairn:
Main plaque:
IN MEMORY OF THOSE
KILLED IN ACTION
1914 – 1918 1939 – 1945
H.A. WEST
FRANK COULSON
M. DUCKWORTH
G. MISCAMPBELL
P. ROLLINS
L. WILLOUGHBY
U. N. FORCES
B. K. STRINGER
C. B. KOREJWO
ERECTED BY AUGUS
HORTICULTURAL SOCIETY
1938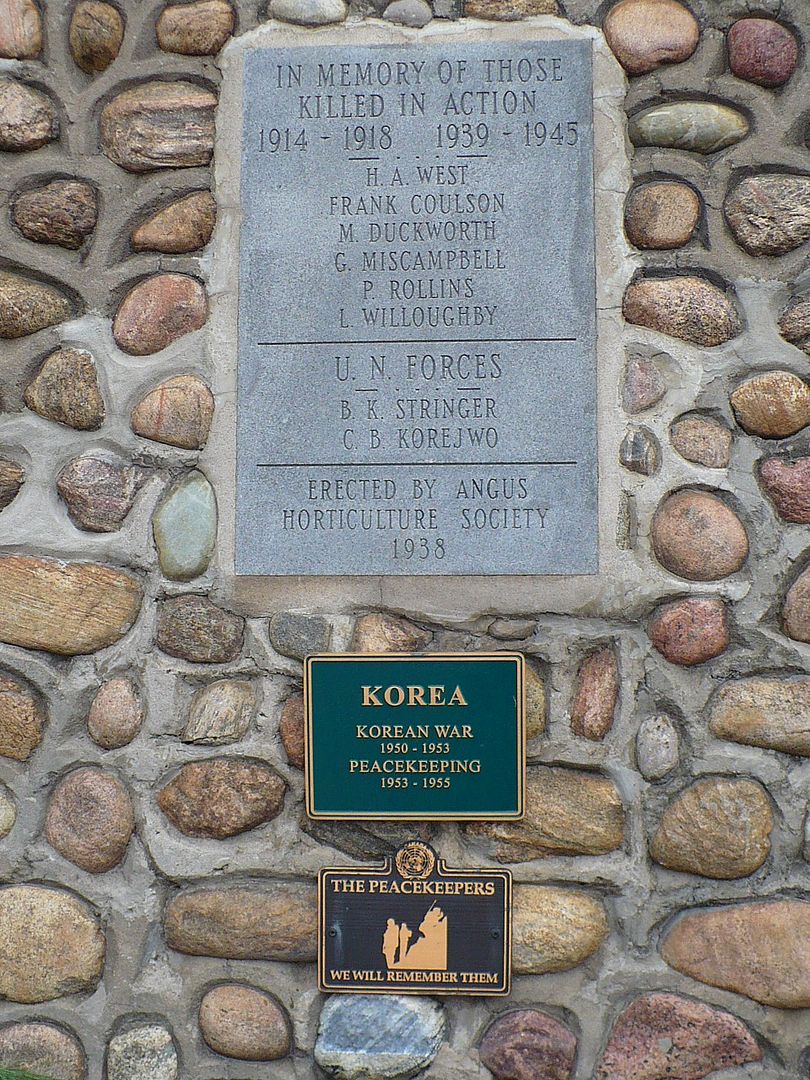 Korea plaque:
KOREA
KOREAN WAR
1950-1953
PEACEKEEPING
1953-1955
Peacekeepers plaque:
THE PEACEKEEPERS
WE WILL REMEMBER THEM.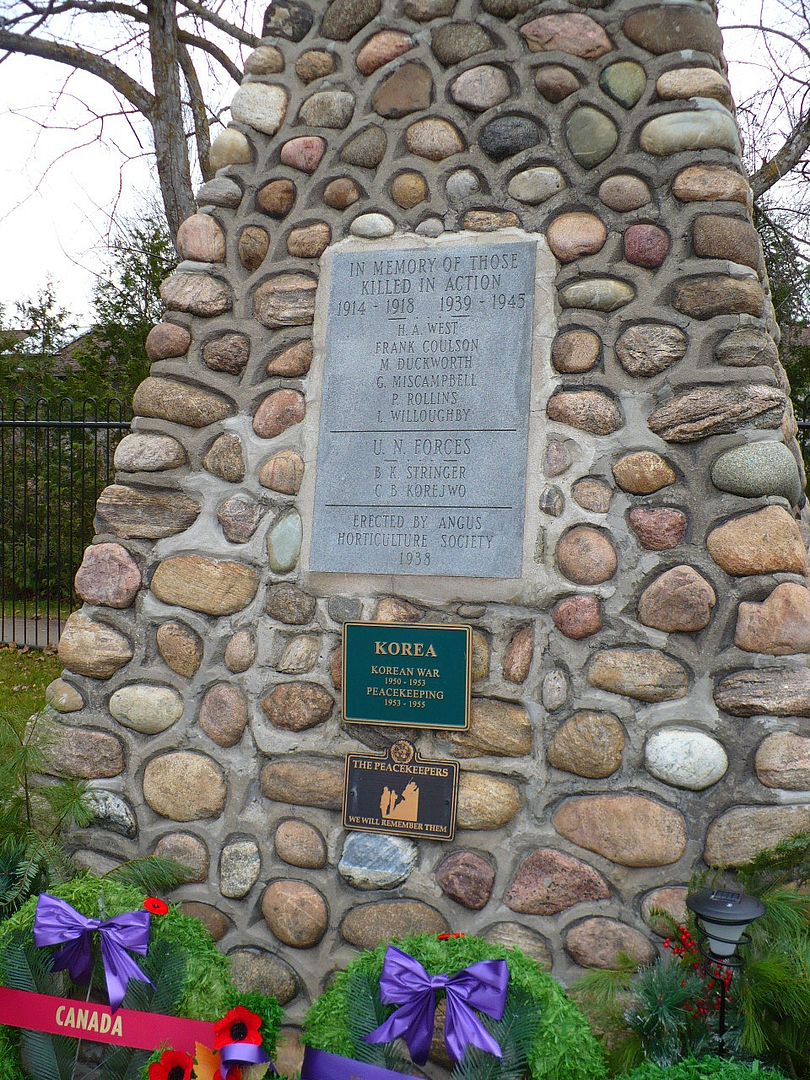 13X stone:
IN MEMORY OF THOSE WHO
LOST THEIR LIVES IN 13X
EXPLOSION MARCH 20, 1958
LAC EARL C. BOUGHNER
EDWIN ELLIOT BUSH
LAWRENCE DOBS
WAYNE CHARLES KENNARD
ROBERT C. McGILLVARY
HOWARD THOMPSON
EDWARD TROTT
LEST WE FORGET