Loction: Hastings County N 44 11.357 W 077 23.216
In a park near the river, on the southwest corner of Cannifton Road and Bell Blvd.
Hidden along the banks of the Moira River, amongst a grove of trees, is found this small memorial dedicated to the Merchant Navy. This beautifully engraved black granite stone gives thanks to a forgotten aspect of the Great Wars, one which was key to victory for the allies. The Merchant Navy pressed on through terrible circumstances to supply the war effort with a steady supply of men and materials. Their losses were great, but the importance of their efforts were crucial in victory.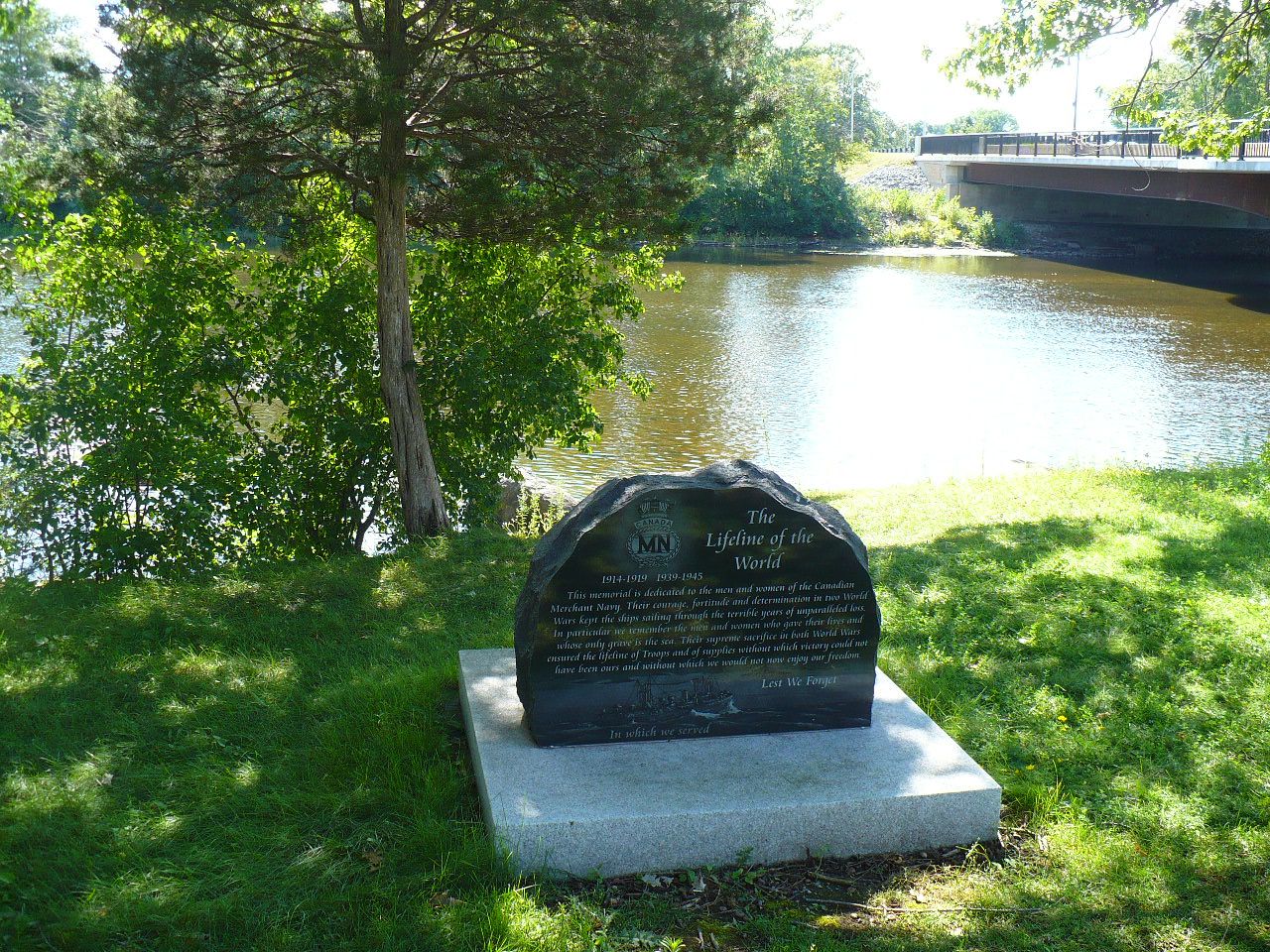 Marker text:
THE
LIFELINE OF THE
WORLD
1914-1919 1939-1945
This memorial is dedicated to the men and women of the Canadian
Merchant Navy. Their courage, fortitude and determination in two World
Wars kept the ships sailing through the terrible years of unparalleled loss.
In particular we remember the men and women who gave their lives and
whose only grave is the sea. Their supreme sacrifice in both World Wars
ensured the lifeline of Troops and of supplies without which victory could not
have been ours and without which we would not now enjoy our freedom.
LEST WE FORGET
In which we served